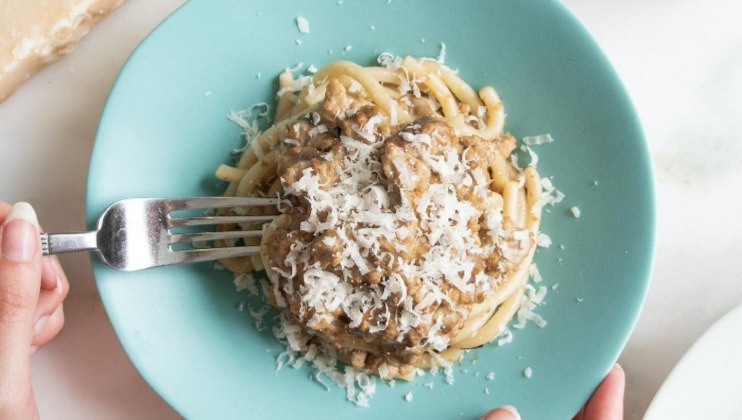 Your best options for fresh, delicious, affordable pasta in London…
London is overflowing with pasta dishes, and this carby bowl of goodness is difficult to get wrong, but when you're a pasta fanatic you might be looking for either an extra oomph in flavour, some more creativity behind the dish or something truly traditional and hand made. Whatever your preference if you're searching for something in past-icular we've selected the best fresh pasta in London…
Berto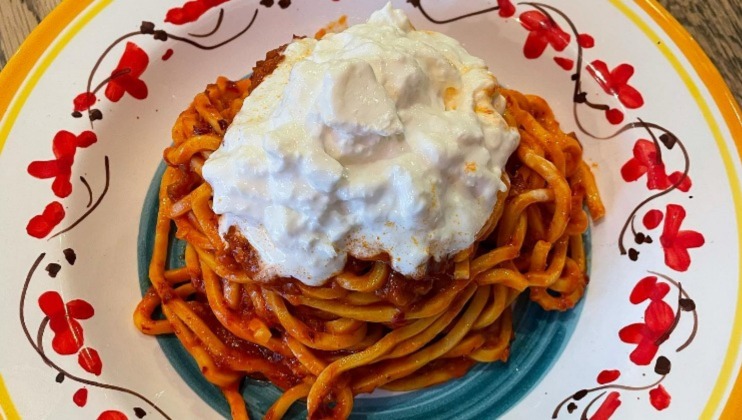 155 Holloway Road, London, N7 8LX
Millennials were perhaps the first generation that enjoyed pasta as an everyday meal as children, and with those children now grown up - some into foodies with the inclination to open restaurants - we are seeing a boom in the number of Italian restaurants, particularly those with a fresh pasta focus. Berto is one of those spots. From the owners of Zia Lucia, and sitting pretty just next door, Berto will be the pasta to Lucia's pizza.
And the menu is looking mouth-watering: from simple cacio e pepe to extravagant buffalo ricotta-filled ravioli with sage or tagliatelle with white rabbit ragu. Expect delicious non-pasta starters of fresh cheese, cured meats and yummy Italian 'fritti' - basically, a bunch of fried stuff. For the vegans, there are grilled radicchio and asparagus dishes to start, and there's even a vegan fresh pasta dough you can order to ensure your meal is entirely plant-based. To drink, you can pick from something Italian, or a little closer to home, like Islington's N7 Pale Ale.
It'll be affordable too, with all pastas between £11.50 and £14.50.
---
Lina Stores
Iconic, pastel-coloured and pasta-loving in Soho (and now many more locations) since 1944. Lina, the founder, came from Genova and over 75 years later still stands as a strong contender amongst Pasta restaurants in London. All the ingredients are imported straight from Italy and pasta is freshly made in store. You can shop your favourite ingredients in store and even have them delivered to your door to experiment yourself at home.
Try the spaghetti mediterranea: simple but incredibly effective.
You can find their locations here.
---
Padella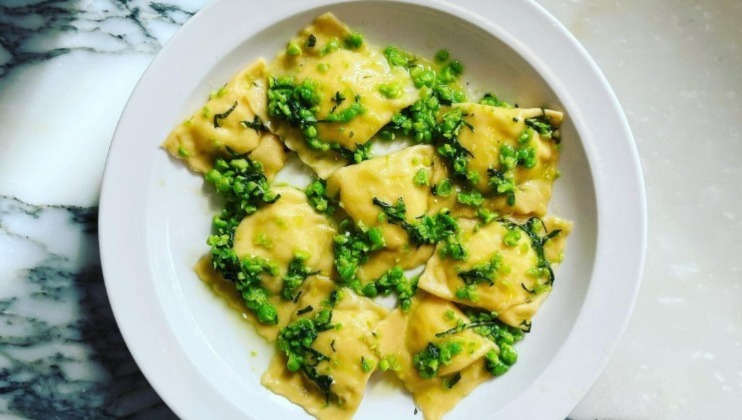 6 Southwark Street, London, SE1 1TQ
Brave the queues to get a piece of that affordable hand-rolled goodness at London's most buzzing pasta bar all inspired by the founders' trips to Italy. Padella's interior is simple and no nonsense, you're there to enjoy the food after all. With a metal bar running through the length of the restaurant and low lit lights it provides the ambience perfect for relaxing and taking in the flavours of your food.
The core of the pasta dishes are slow cooked sauces including Ravioli with Westcombe Ricotta and slow cooked tomato sauce, or their signature dish- Fettuccine with cobble lane cured nduja mascarpone and lemon. They're reasonably affordable to, with pasta dishes staring from £8.50.
---
Bancone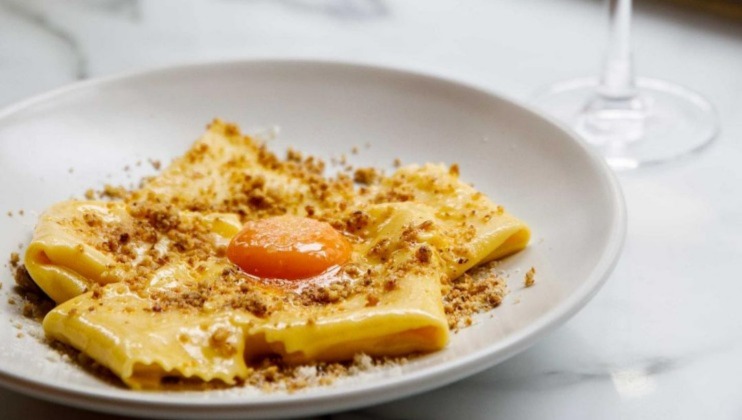 39 William IV Street, London, WC2N 4DD
Hop on a seat at one of the three dining bars at this Covent Garden spot, grab a plate of the 'silk handkerchiefs' and watch the chefs at work. Bacone in Italian means 'counter', which may be of limited use to you on your Italian travels, but you learn something new every day hey?
There's one thing Bancone do exceptionally well here and that is fresh, handmade pasta. Founded in 2018 with their flagship site in Covent Garden and now a new store in Soho, they focus on their handmade craft with flavours inspired by both Italy, London and much of Europe. Their wine list most certainly compliments the flavours of the dishes. If that's not all their journal section on their website provides you with some fantastic recipes so if there's a meal you really enjoyed you can re create it in the comfort of your own home.
This is a small spot that fills up extremely fast so we highly recommend you book in advance.
Reservations can be made here.
---
Emilia's Aldgate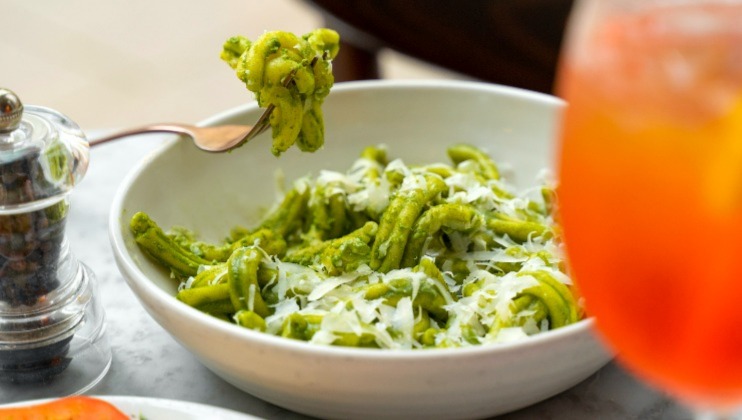 77 Alie Street, London, E1 8NH
With a nod to the extroverted nature of the Italian culture, Emilia's oozes authenticity, especially when it comes to their meals. The open kitchen adds a touch of theatres to the energy of the restaurant where you can clearly see your soul-warming comfort food being prepared. They freshly make their pasta every morning with traditional techniques passed down from generation to generation.
It emulates a proper Trattoria and much like its older branch, provides the same simple but delicious recipes with a lovely outdoor seating area. Dogs are welcome (yay!).
---