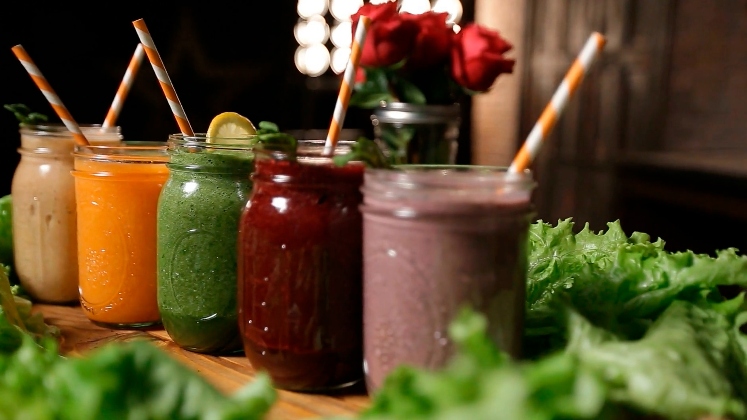 They're colourful and they're packed to the brim with an instant health boost. We're talking about juice and smoothie drinks which come pre-bottled or made to order.
They provide a great supplement to a lunch time sandwich, a quick re-charge if you're feeling under the weather, or a chance to pack in your 5 a day in one sitting. Where's the best place to grab one in London? Read on to find our best recommendations across the city…
---
Joe and The Juice
Various locations, for the full line-up of bars click here
This well-known juice London chain was the brainchild of Kaspar Basse who set up his first café in Copenhagen in 2009 and hasn't looked back since.
Now with over 250 stores worldwide and over 50 in London alone, it's fair to say that he's built up quite a following. He offers 10 varieties of juices which all sound like they're about to do you the world of good.
There's the Pick me up loaded with strawberries, banana's and apples, the Engergizer bursting with apple, ginger and red grapefruit or if you're post gym, try Joe's Iron Man and Hell of a Nerve.
They also serve up a choice of shakes and shots, including a good menu of vegan shakes. Peckish? There's a delectable menu of sandwiches and salad bowls; all dripping in healthiness.
---
Good Life Eatery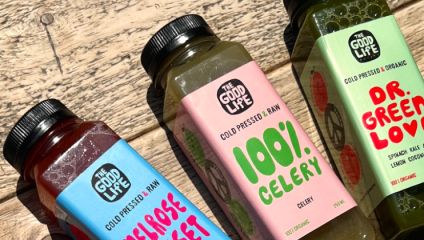 Various locations, click here to find your nearest
We like The Good Life Eatery's opening commitment to '…strive to encourage all of you to eat better, healthier and happier'. They offer a variety of cold pressed juices, shots, superfood smoothies. (That's where the juice retains all the lovely goodness to you and me.)
Their mouth-watering shots cater for all fruit and veggie palettes. Our faves are the Morning Glory zesty clementine and grapefruit and Dr Green Love with – as you'd predict – a squished blend of spinach, kale, apple and coconut.
Fancy something thicker? There are 6 superfood smoothies to mull over packed full of fruit and almond or coconut milk. If you fancy something with more bite, we like their selection of avo on toast options.
---
The Breakfast Club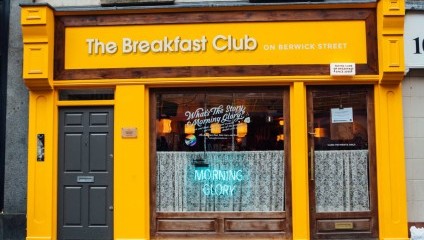 There are 14 Breakfast Clubs across London to choose from. Click here for their locations
This renowned chain of London community cafs. offers a nice selection of cold press juices and smoothies and thick shakes to accompany your brekkie of choice.
There's Berries, Greens and Yellow Beacon smoothies and some not-so-healthy sounding fresh shakes made with not 1, not 3 but 5 scoops of vanilla ice-cream to dive into.
That'll set you up nicely for a Sunday stroll! The Breakfast Club serves up unashamed unpretentious food for breakfast, brunch, lunch and dinner.
Check out their full menu here
---
Natural Kitchen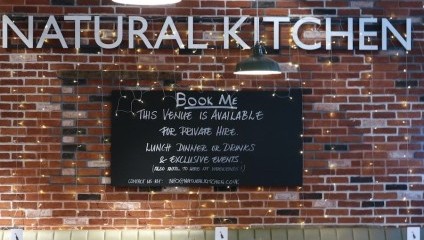 There are 3 locations across London in the City. Check them out here
Natural Kitchen is an all-day restaurant serving up healthy food, super smoothies and juices. Their cold pressed Green Machine is packed with anti-oxidants – kale, spinach and pineapple – perfect for after a heavy night out.
Our favourite berry taste sensation Berry Boost, squashes in blueberry's mango, papaya and raspberries. YumE! Fancy some healthy fodder with your juice? Natural Kitchen's breakfast, lunch and dinner menus are extensive and there's everything from curry, fish and chips and mezze to agonise over.
Book a table here
---
Truth Café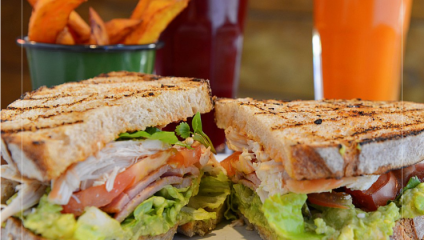 34 Fulham Palace Road, London W6 9PH
Truth cafe is a great independent cafe, situated just a couple of minutes away from Hammersmith Tube station and Hammersmith Apollo. For an indie they've created an impressive smoothie and freshly squeezes juice menu.
#Smoothies, all made to order, employ the usual berries and green goodliness but with some others thrown in, including: dates, cashew nuts, beetroot and cocoa nibs. Our faves are Loco Coco and the Brekkie – for on-the-go speed.
There's an easy lunchtime menu of sandwiches, wraps and salads to do with your drink of choice.
---
Portobello Juice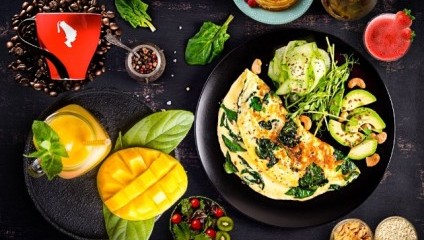 There's actually 4 branches to this London juice chain – in Nottinghill, Camden, Shoreditch and Fulham. They have a really extensive line-up of fresh juices and over 18 smoothies. There's gotta be something for everyone, surely!
Tempting smoothie names include: Crazy Date, Pumpkin Pie, Berryana and Purple Rain. If you've been really healthy and feel the need to indulge, The Naughty Snickers does exactly what it says on the biscuit tin and includes Oreos, Snickers and peanut butter.
If they don't appeal, there are 8 fresh juices to choose from.
---
The Riding House Café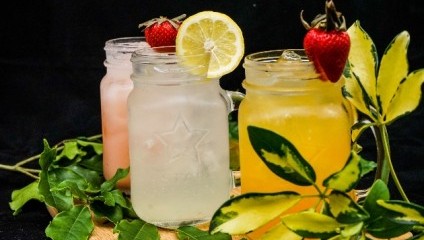 Victoria, Bloomsbury and Fitzrovia
This cool bar and restaurant dotted around London serves up breakfast, lunch and dinner daily. It has a good selection of juices and smoothies to accompany dishes.
The Goji smoothie with acai, bananas, blueberries and dates is a wicked combination and enough to power you through your afternoon meetings.
Book at table here
---
The Detox Kitchen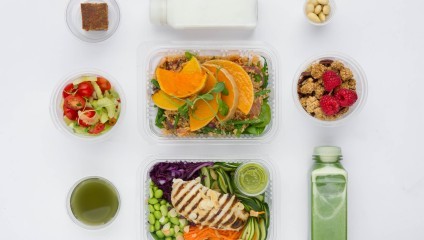 This online delivery service has cornered the London market in serving up healthy meals without refined sugars, wheat and dairy direct to your door. You can choose a meal and juice plan to suit your palette.
The Detox Kitchen's Fresh and nourishing dishes deliver salads to sweet treats, hot and cold dishes as well as fresh juices and smoothies to cover your breakfast, brunch, and dinner needs.
Their tempting juices include - Pretty Powerful, Super Spirulina, Fabulously Focused and Green Machine. They also have 3 deli's located on Kingly, Mortimer & Bernard Street around London so get yourself down and try the must have Avo Pina Banana Juice.
---
Crussh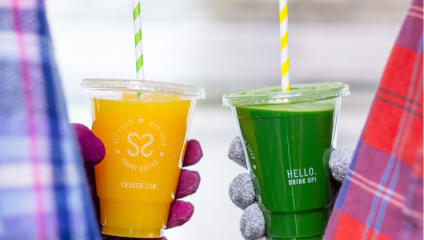 Various locations across. Check out where in London
Crussh is designed to taste great, help keep you fit, and contribute towards good health, whatever your diet. They offer made-to-order over 30 smoothies and juices, and their raw fruit & veg juices are freshly pressed using wonky (aka. 2nd class) fruit & veg.
Their super smoothies are freshly blended-to-order with real fruit & low-fat frozen yoghurt. And the vegan protein shakes all contain 20g+ of plant-based protein & are under 300 calories. Definitely something to sip, slurp and savour!
There's a varied selection of healthy breakfast, salad, wraps and hot food options to choose from.
---
Wild Bunch Juicery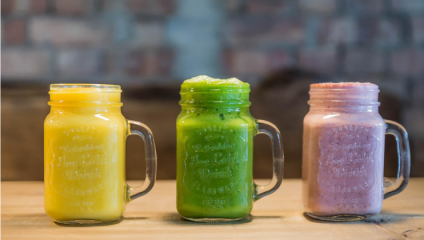 402 Chiswick High Rd., Chiswick, London W4 5TF
This cosy juice bar is located in Chiswick and super popular with the locals. Health is at the top of this warm and inviting café's agenda.
They whip up a mean list of juices: Head to the Tropics with pineapple, mango, lemon, ginger and coconut water juice, or cosy up to a glass of orange, sweet apple, carrot and cinnamon.
There's also the option to give it another layer of health with protein powder and seeds.
Click here for more