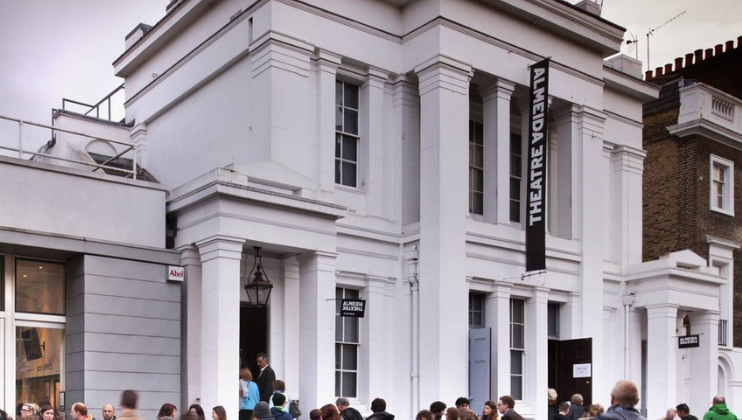 Like a theatre trip? The Almeida is neatly tucked away just off the high street in Islington, North London blending into the Georgian style period houses that predominate the area.
The theatre is far from shy and prides itself on taking risks - to 'provoke, inspire and surprise its audiences' and boldly claims to exist to launch the next generation of British artists onto the world stage.
The Almeida attracts high calibre artists and show tickets usually sell out fast. So keep your eyes peeled on their What's On schedule to ensure you don't miss out.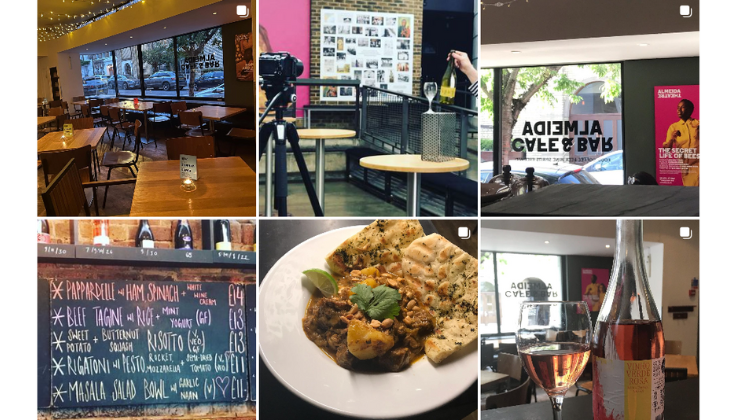 The Almeida Café & Bar is the best place to meet before a performance and is open from two hours before every show until 11pm. They don't take table reservations so recommend you arrive an hour or so before the show to grab a table. Worth noting that the restaurant also stops serving half an hour before each show.
Their food is freshly prepared on-site and the menu changes daily; yep that's right, daily. They pride themselves on working with local and sustainable suppliers, including coffee from Climpson & Sons, wine by Sustainable Wine Solutions, and beer from Toast Ale.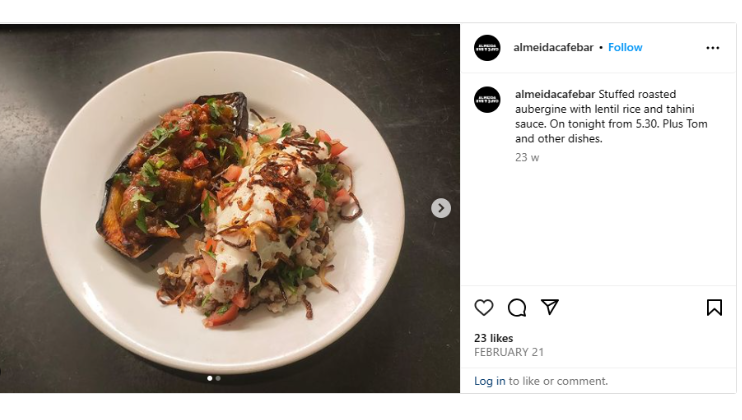 The menu is posted on their Instagram feed, and they've been serving up some delectable sounding dishes including beef tagine with rice, sweet potato and butternut squash risotto, Paperdalle with spicy sausage, porcini mushrooms and tomato ragu, a variety of dhals and salad bowls. Everything is home cooked and you can tell from their Insta feed!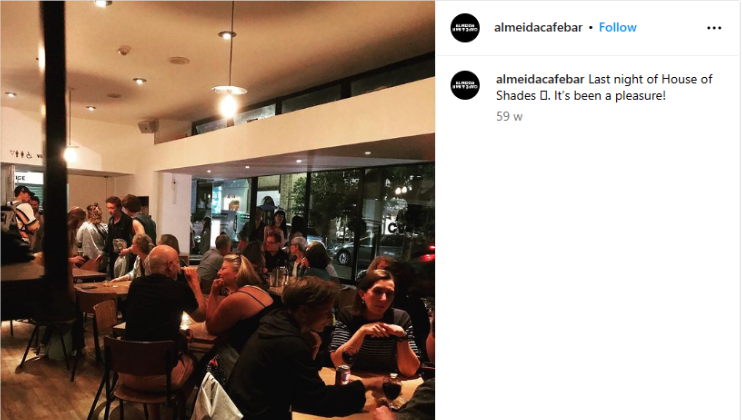 There's a short wine list to choose from - 3 reds, 3 whites and one rose – and include an organic and four vegan bottles. We haven't tried them but they sound like they'll pair well with their hearty menu. Have a look at this one!
There's an informal vibe in the restaurant and bar which becomes a lively hub for audiences and actors alike after shows. Like most theatres, you can beat the rush by pre-ordering your interval drinks, small-plates and ice creams at the bar before the show. Simply speak to a member of the Bar team when you arrive.