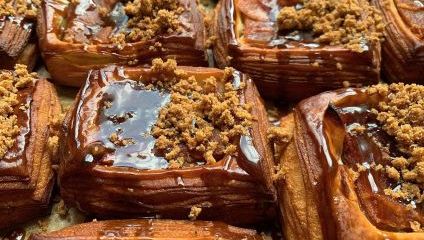 Discover where to purchase London's best baked goods, we can smell the dough calling from here... mmm.
I'm sure most of us habitually head to the same bakery to get our usual oat milk latte and croissant, but what if you're new to the city, or fancy trying the créme de la créme of bakeries? To save you countless hours of trawling the internet and social media for the best bakeries and patisseries, we've done the hard work for you. So whenever you feel like elevenses you can always pop to this article and browse through our list of the best bakeries in London.
---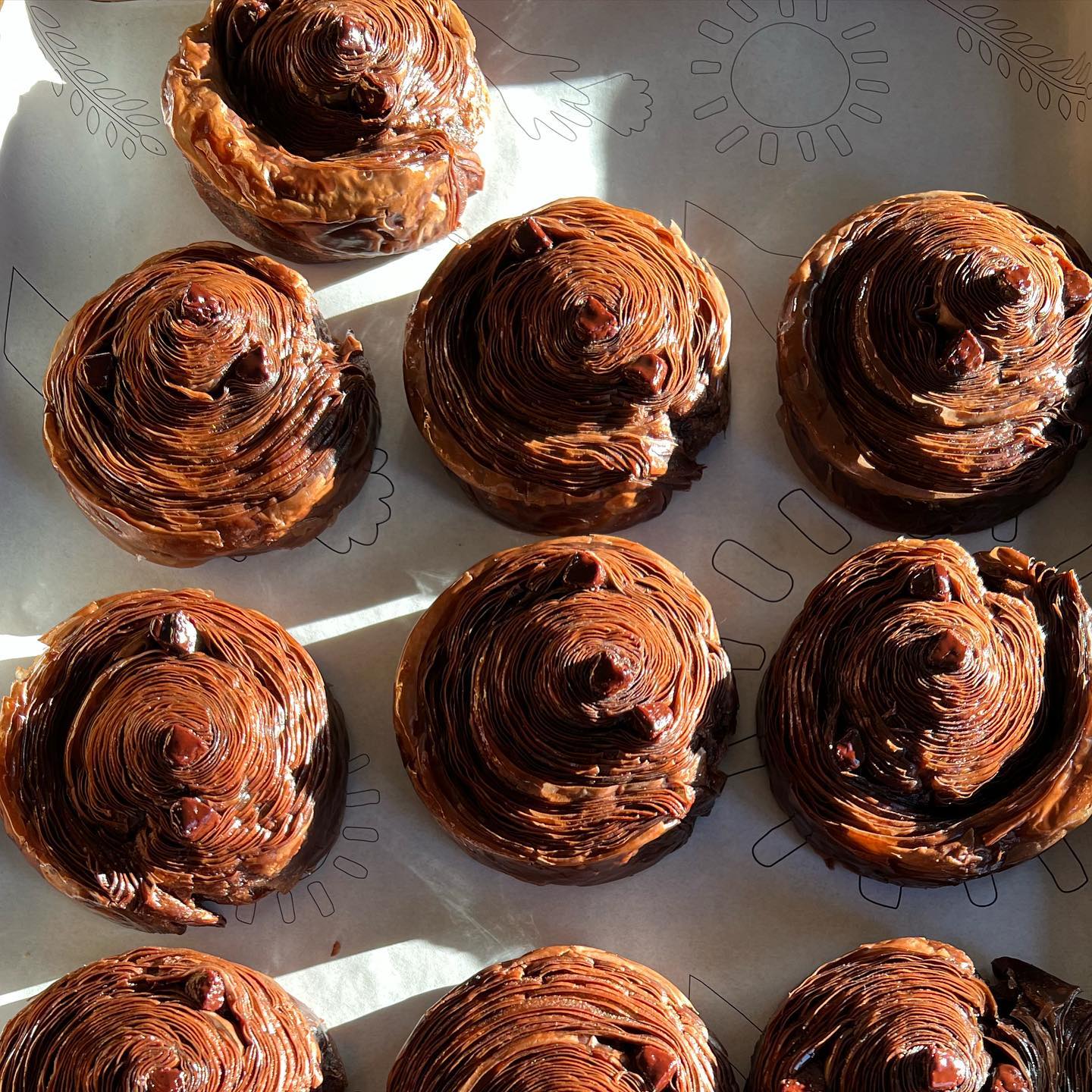 Layla Bakery
332 Portobello Rd, London W10 5SA
Browsing Portobello market can really work up an appetite, and Layla is the perfect spot to stop off at for a little pick-me-up and some delicious treats to take home. Serving perfect croissants, sausage rolls, sandwiches and great drinks to compliment, Layla pride themselves on sourcing their ingredients locally with seasonal produce paired with heritage grains.
Book ahead to enjoy a candlelit dinner or grab a window seat where you can watch the world go by.
---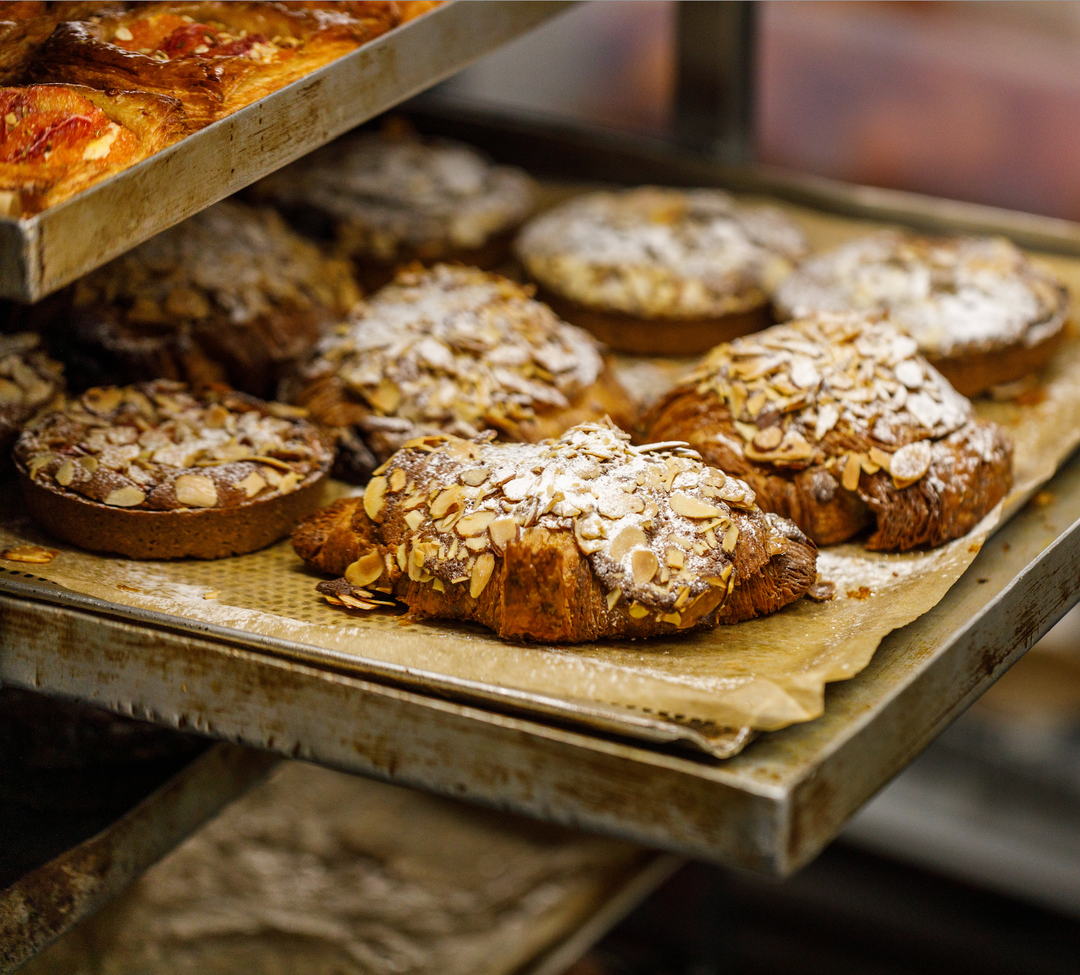 Flor Bakery
Voyager Estate South 6, Spa Rd, London SE16 4RP
The predecessor of the renowned Borough Market restaurant of the same name, Flo Bakery was a necessary continuation of James Lowe's legacy that ended in 2021. Tucked away under the railway arches of Bermondsey's Spa Terminus is this small spot serving everything pastry from tiny brown butter cakes to freshly baked loaves all using organically grown wheat and long-straw heritage grains.
It's only open from Thursdays to Saturdays 9am-2pm, but the best news is you can shop online all week round. Certainly saves you the journey.
---
Jolene Bakery
21 Newinton Green, London, N16 9PU
From quaint, wholesome bakery during the day to candlelit restaurant serving stuffed pasta and natural wine at night, Jolene's is the bakery that's taken it's services one step further. With a stone mill onsite (where they grind wheat and grains) they make their own in-house flour using unaltered grains that is grown on farms in Sussex and Norfolk. Meaning their bread and dough is as fresh as it can get.
Jolene's constantly changing menu means that no two pastries or days are the same (all the more reason to revisit)!
The choices are never ending, feta croissants, rasberry bustard buns, raisin bread and sausage rolls, fresh pasta, or smolked salmon, you really could spend a whole day here. Just make sure you grab a window seat - they're the best for people watching.
---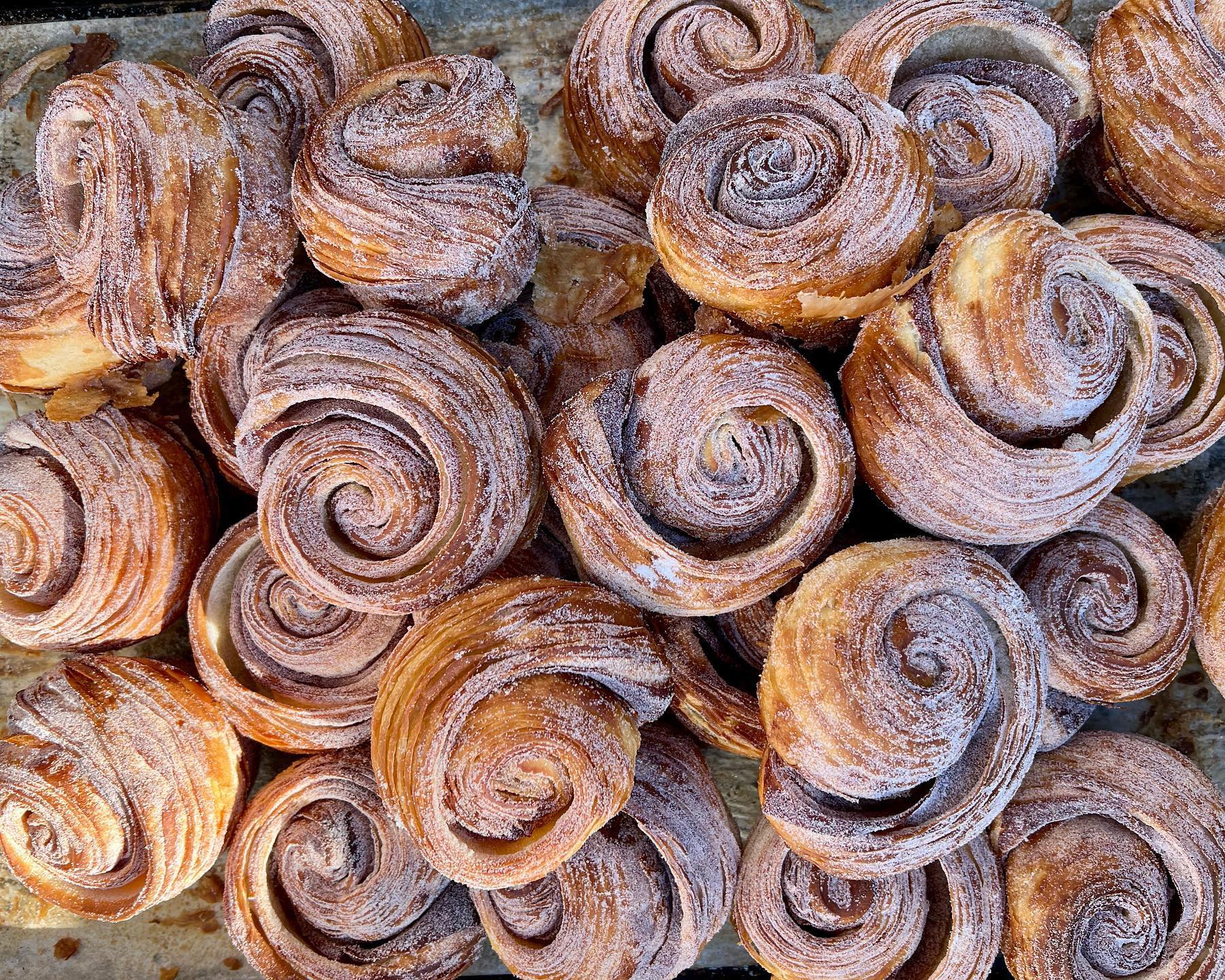 The Dusty Knuckle
Abbot St, London E8 3DP
This London Café and bakery is quaintly nestled between the neighborhoods of Dalston and Harringay. Known for their epic sandwiches (both for their size and innovative fillings) and their purpose driven ethos and programme to mentor at-risk youth, you feel good whilst you eat good if you purchase from here.
From humble beginnings in an empty shipping container in hackney, The Dusty Knuckle's success allowed them to grow and find permanent residence in Dalston with cafe for you to enjoy the sandwiches on site. If you're planning to go for lunch however, make sure you arrive before 1pm- it gets pretty hectic, and we're not surprised. With wacky but wonderful mixtures of fillings, their sarnies are truly the talk of the town. Try their Isle of Wight tomatoes with smoked anchovies, almond aioli and lollo rosso lettuce, or sticky glazed cauliflower with spring onion and kimchi sandwich, or their prohetta and salsa verde mix. You won't be disappointed.
There's a lot to love about The Dusty Knuckle. Their honesty throughout the company, from their pricing to their philanthropic ventures is a breath of fresh air in business giving you all the more reason to shop from them, because they're able to tell you exactly where your money is going.
Passionate about giving back, The Dusty Knuckle also offer bakery classes so you can wow your peers and loved ones at home!
---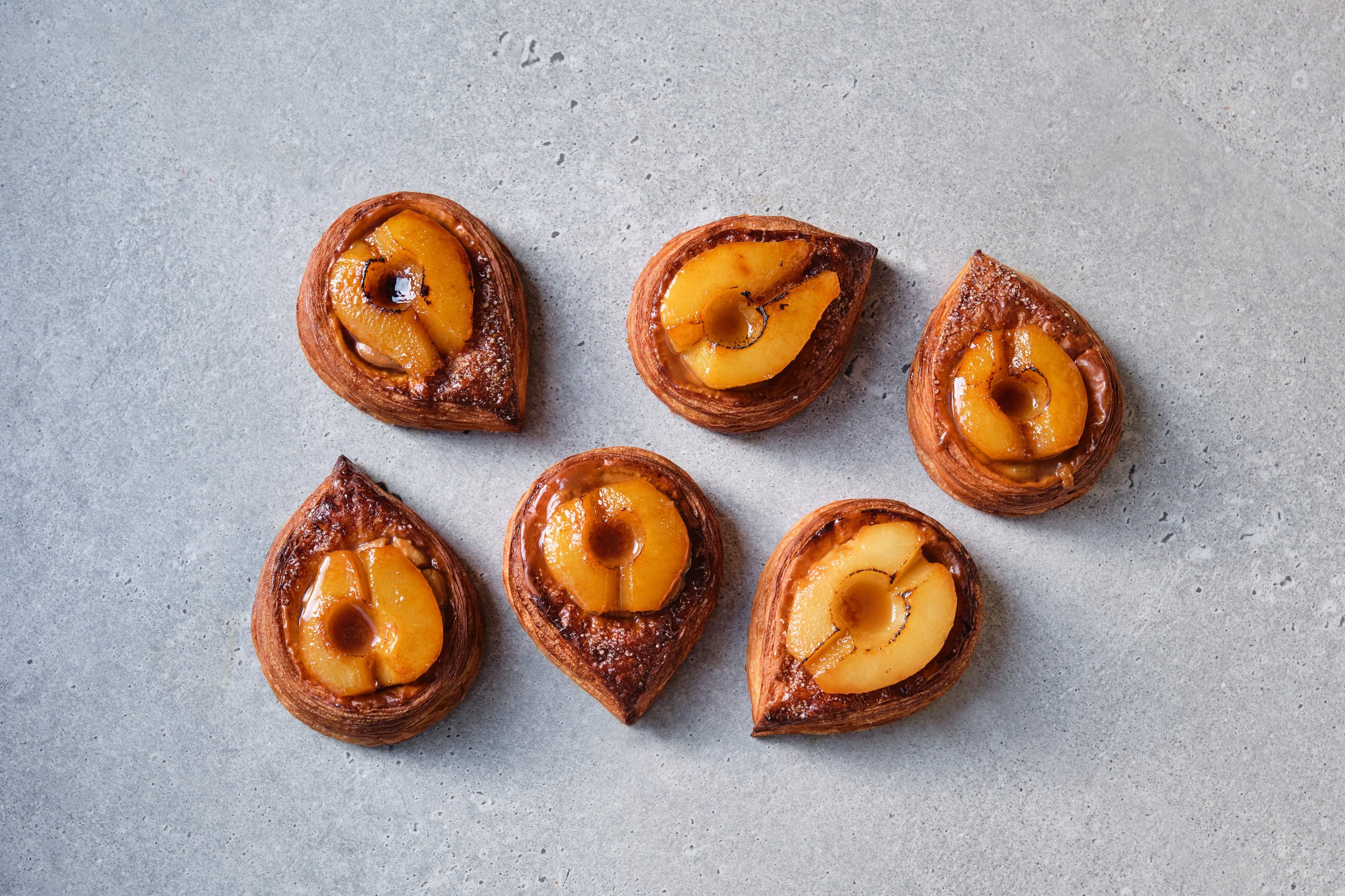 Pophams Bakery
197 Richmond Rd, London E8 3NJ
An artisinal bakery that grew exponentially in popularity and is now based in three different locations across east London. Pophams' focus is using traditional techniques and seasonal ingredients to bring a new, refreshed take on viennoiserie pastry making and fresh pasta.
The idea was birthed when founder, Ollie Gold, travelled the world with his previous job and collected cooking techniques from each culture he resided in. The bakery rose to major social media fame with their laminated pastries and maple-bacon croissant (which often sells out before 10am). That's not all, their growth has now meant they've added house blend ccoffee and wine from independent producers, alongside a beautiful selection of homewares made by local artisans to their roster.
Whether you're swinging by in the morning for some sourdough, a sandwich for lunch or some delicious handmade spaghetti for dinner, there's plenty of reasons to pop to Pophams (excuse the pun, we had to squeeze it in somewhere).
---