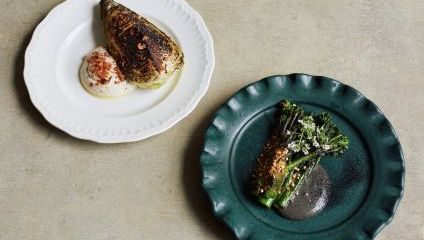 Being healthy in the New Year doesn't mean it has to be boring; check out London's healthiest and delicious restaurants...
Thus, the new year is upon us, and most of us have probably added a healthier diet to our resolutions...and if not, maybe it's just something you crave after finishing off your (second) advent calendar, the puddings, the turkey and the sprouts. London has seen a rise in restaurants delivering a healthier menu over the years with a partcular focus on nourishing and well balanced meals. Healthy doesn't mean boring- and these restaurants will kick start your year with flavoursome dishes that will keep you coming back...
---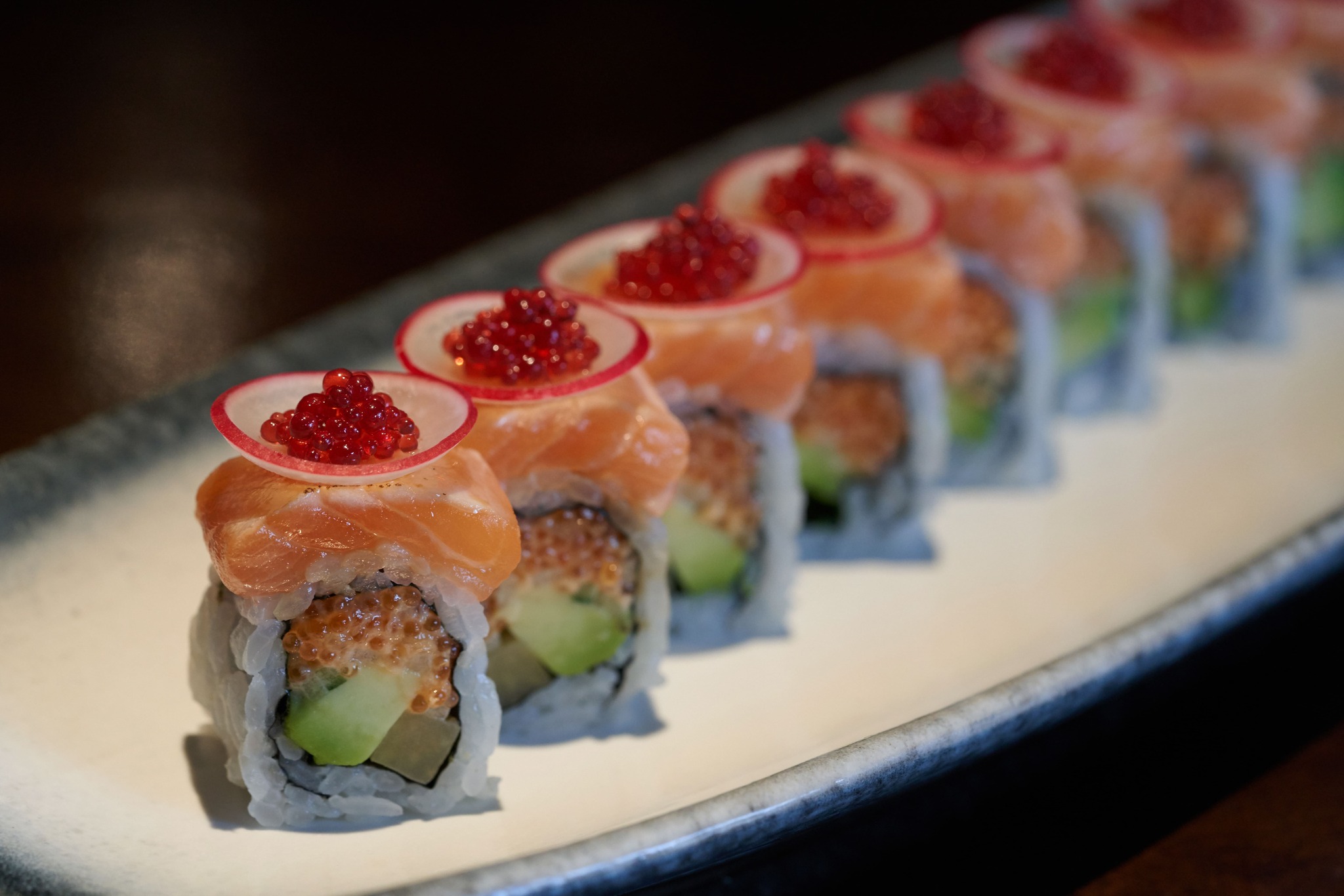 Aqua Kyoto
5th Floor 240 Regent Street, (Entrance 30 Argyll St) W1F 7EB
Japanese cuisine has always been known for it's well balanced meals and fair sized portions. The traditional Japanese diet contains lots of vegetables, rice and fish packed with flavour and London's Aqua Kyoto delivers the perfect, healthy cuisine situated in a contemporary, sleek environment encompassing the experience as a well deserved treat. The place is always buzzing with a high energy atmosphere and a wonderful selection of hand-crafted sushi and sashimi.
There menu ranges from lunch, brunch to dinner options. There's also an entirely vegan brunch available for those participating in veganuary too (or if in general you're vegan). There's beautifully crafted hot meals such as grilled barley miso salmon with rice to soft chilled bites such as aubergine with green miso. Aqua Kyoto, alongside it's stunning rooftop views over London, offers a fantastic way to explore the healthier side of eating whilst aiding you in pacing your portions and delicately balancing flavours, so much so, you wouldn't even class it as 'healthy'. If you fancy treating yourself (because we should never restrict a craving) why not sample one of their delicious cocktails?
It's a little more on the pricier side so it's definitely more of a treat but the vibe, food and service really makes it worth every penny. The place tends to get packed quickly so we highly recommend making a reservation.
---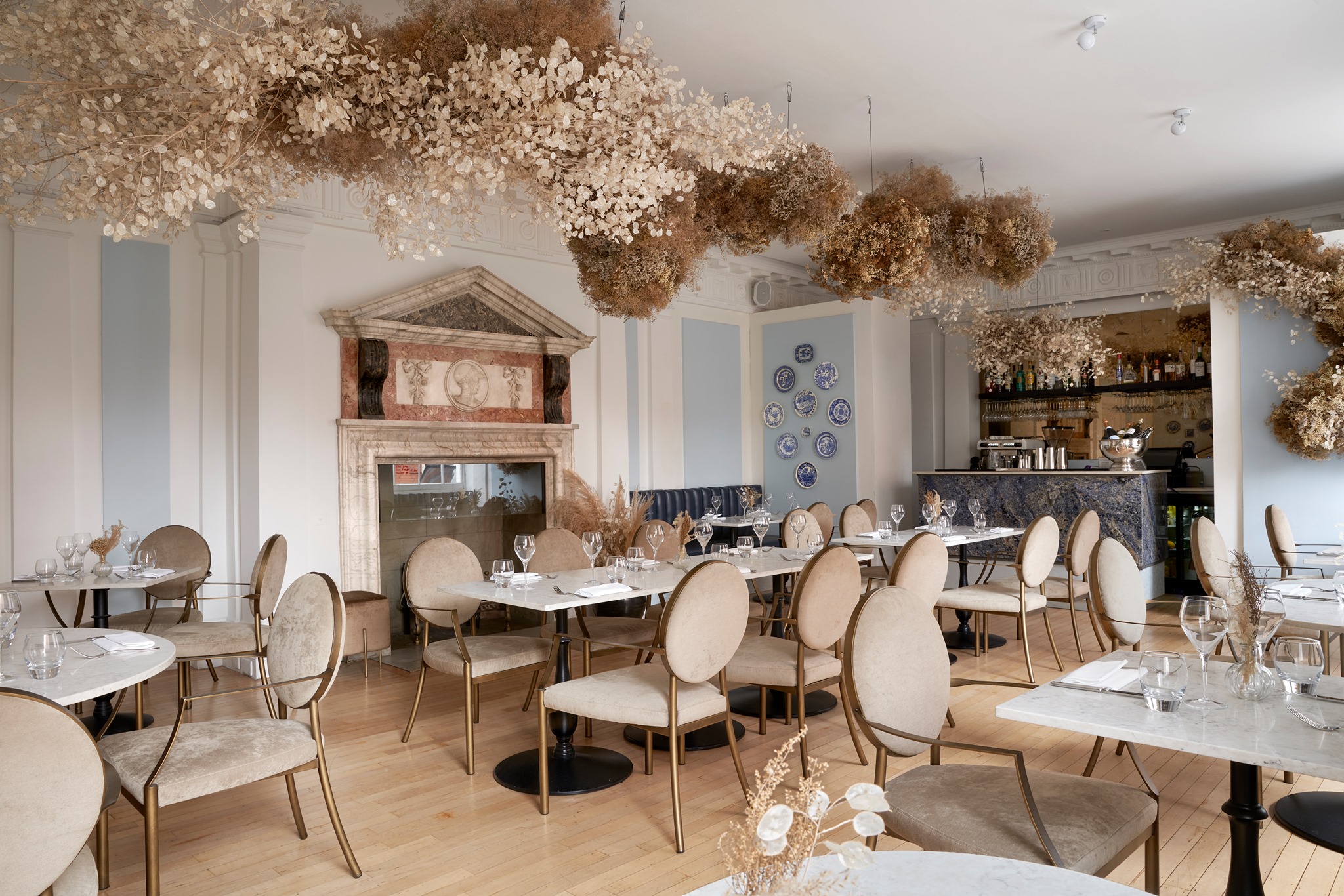 Holy Carrot
2-4 Hans Cres, London SW1X 0LH
Mindfulness in the making of their food is at the heart of Holy Carrot's ethos- and the name is quite fun too! Their mission is to change the perception of plant-based food through providing the best quality ingredients that are ethically sourced and seasonal; best of all they're free from preservatives, refined sugar, gluten and additives. There are plenty of enjoyable twists of classic dishes on the menu, from a vegan twist on a cheeseburger and shepherds pie (perfect for chilly days) to small plates of smoked aubergine carpaccio to 'calamari' made from heart of palm. Enjoy these delicious dishes alongside a tasty cocktail or mocktail and you're good to go!
Nestled in a warm environment of Urban Retreat in Knightsbridge, you can not only grab a healthy bite but enter a wellness destination and enjoy a range of luxury treatments that will nourish you both inside and out. Talk about revitalisation!
---
Atis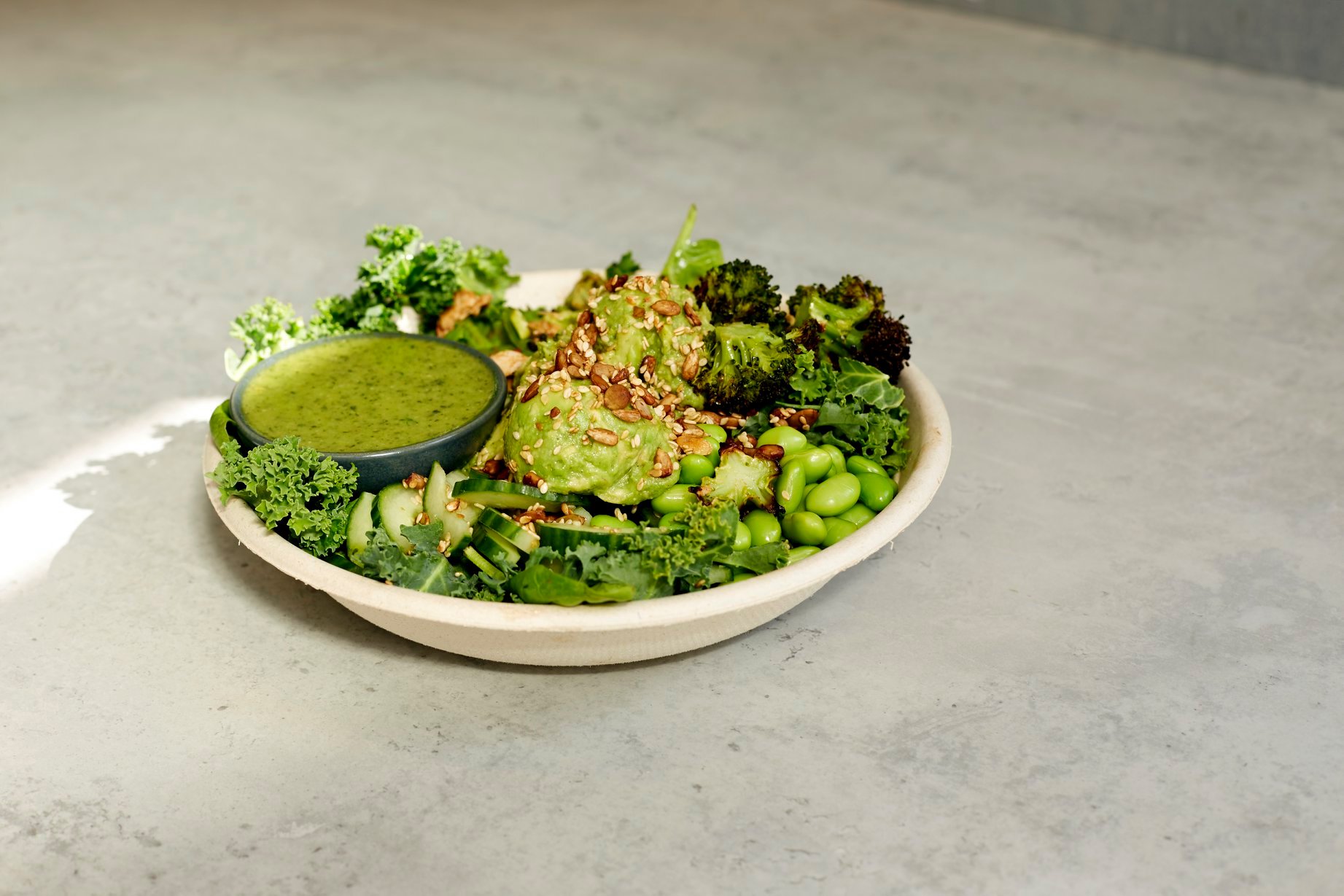 145 City Rd, London EC1V 1AZ
There is no doubt that over the years, Londoners have developed an evolving relationship and understanding of healthy food, and Atis' Eleanor Warder and her husband really took that into account when developing this health conscious café. With a mantra of the food being good for the soul, body and planet even its menu proposes questions to its customers asking questions and encourages them to try new things whilst standing up for what they believe in. They really want to take a step towards making plant-based nutrition the new norm and it's hard not to dive in head first when you see their colourful dishes and innovative menu.
Why not warm up your soul with their hot salad bowls. The nourisher is packed with...well... nourishing vegetables and slathered in a tangy tahini, yoghurt and lime. If you're picky (like me) you have the freedom to build your own bowl too. There's a nutritional guide for those that want to know exactly what's in their dish and all unsold food is collected by waste app 'Karma'.
Just like Atis said, when done right, healthy food is delicious, satisfying and versatile. More importantly, it makes you feel great!
---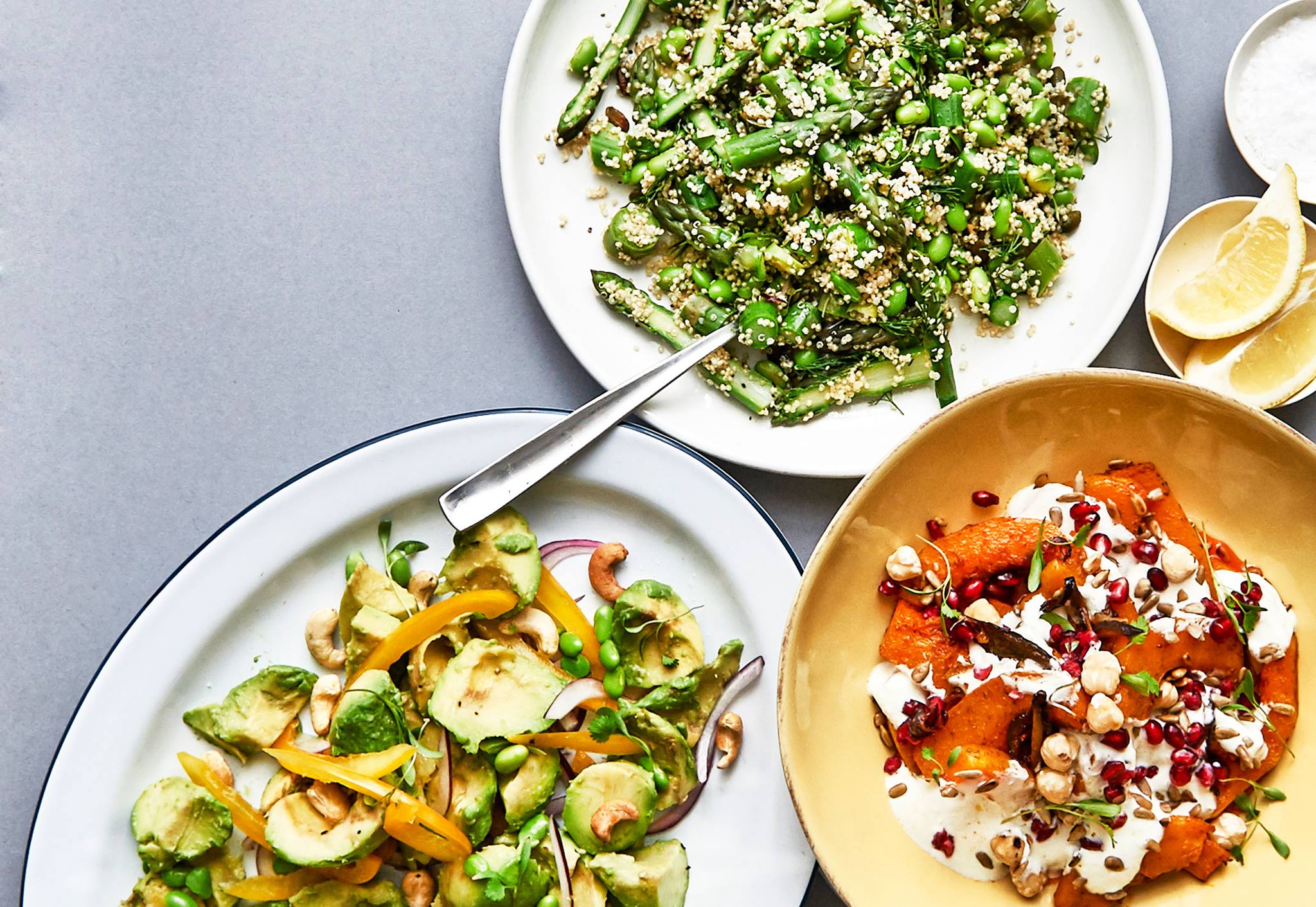 Detox Kitchen
Various Locations
If the name doesn't spell it out for you, the menu certainly will, Detox Kitchen is where 'healthy meets delicious'. More of a deli than a restaurant, Detox Kitchen aims to not only serve healthy food but offer its customers easy access to healthy eating, education and easy to follow plans that rejuvinate our systems so we're feeling fresh and ready, especially when we jump into the new year. They believe their meals are a pathway to better energy levels, sharper mental clarity, better health and general well-being. Where do we sign up?!
Their meals are cooked from scratch every day in their kitchen using seasonal ingredients, of which 80% are from UK suppliers (we appreciate the honesty quite frankly). The Kingly Street and Mortimer Street menus differ only slightly but they're not far from each other and it's worth checking out both. Tuck into a grains and greens bowl for a vitamin kick, or a hearty mexican bowl for a flavour punch. If you're really looking to commit to a detox why not purchase something from their reset range? You can choose from a 3 day reset, a soup cleanse or a 5 day juice cleanse (which is actually not as tough as it sounds and is hugely beneficial, with the approval of any medical professional).
The main benefit here is that the meals are affordable and the food is great to have on the go. Eating healthy should be as easy as it is tasty and Detox Kitchen has achieved just that.
---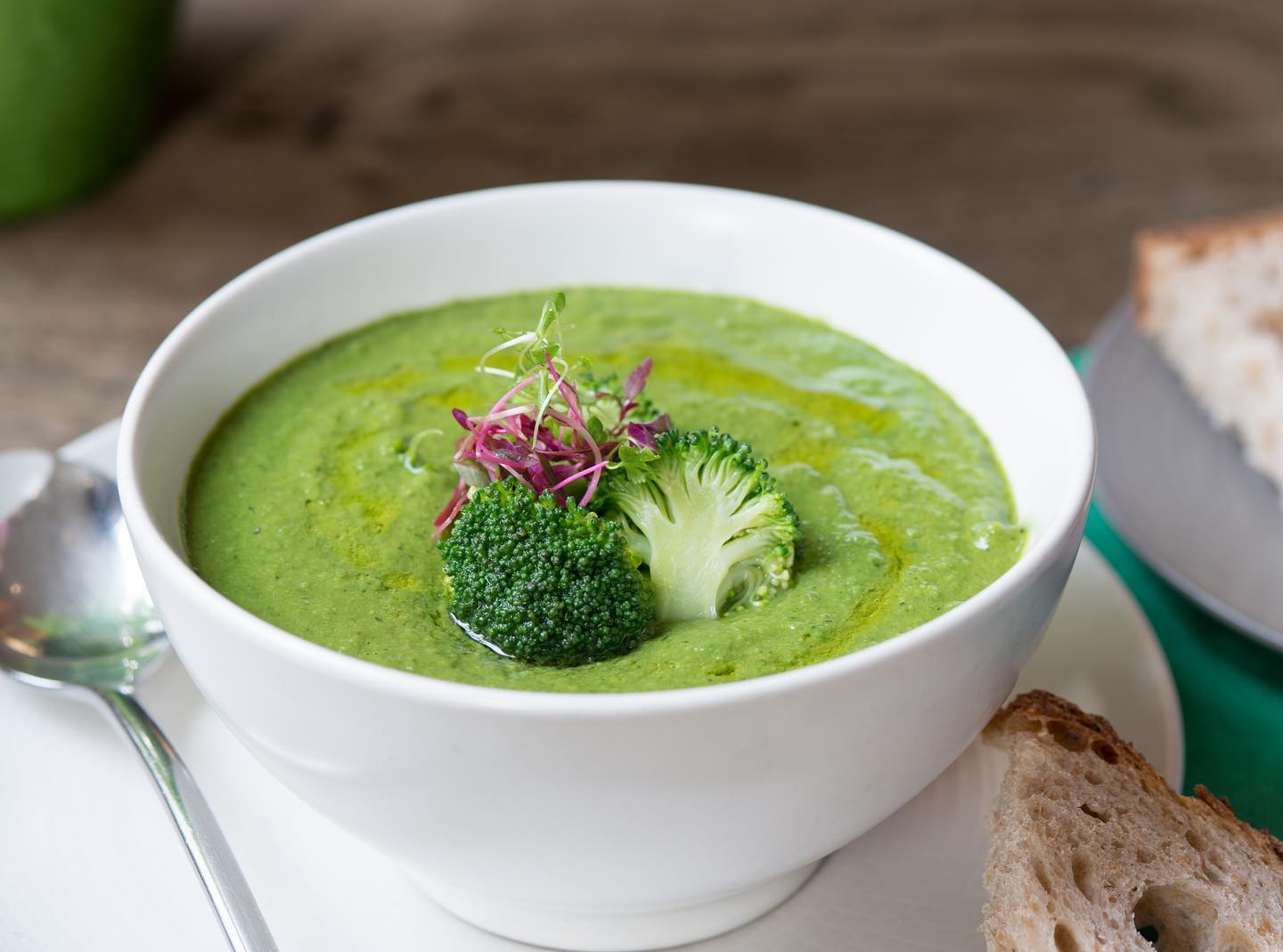 Farmacy
74-76 Westbourne Grove, London W2 5SH
Rounding off our list is another aptly named eatery. Farmacy is a hotspot for West London's veggie and vegan scene, slowly attracting a whole new array of customers with it's in depth education on plant-based healthy eating and it's hugely extensive menu. After having experienced the benefits of a plant-based diet, Founder, Camilla Fayed was compelled to offer a place where others could try and experience this journey too and, more importantly, continue their lifestyle in the comfort of their own home, through recipes, apparel and homeware. There's even a whole section explaining the ins and out of what goes on at their farm- we love a bit of insight!
All of Farmacy's meals are free from dairy, refined sugars, additves and chemical with their seasonal ingredients coming from either their farm or local, sustainable and environmentally conscious suppliers. If you're extra hungry, try their No Beef Burger laden with delicious toppings and even a goji berry ketchup and by no means avoid their dessert menu. We're a sucker for sweet treats and when they're considered healthy... we're winning! Their brownie sundae or raw chocolate tart is enough to satisfy any sweet tooth.