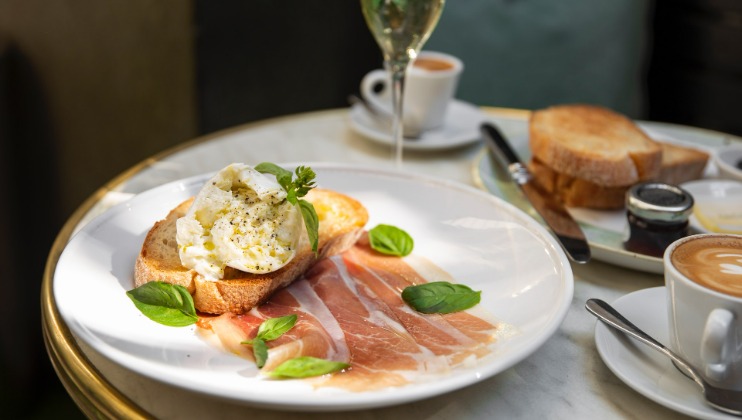 The best places for brunch in South London.
Brunch: our planet's greatest invention since sliced bread (subjectively stated of course)… but let us prove you wrong with our selection of the top Brunch spots in the south of the city- and you'll realise why your weekends (or weekdays) have felt incomplete.
Whether you're looking for a set menu where the chef decides for you, a boozy brunch sat in the sunshine (with indoor options too as this is London, after all) or and all-you-can-eat selection, we've got you covered. Read on to discover our choices…
Boyce da Roca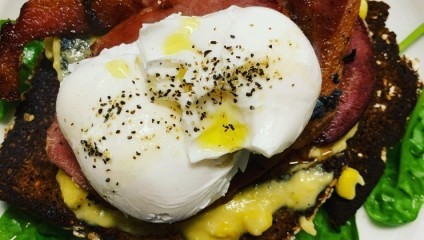 Unit 9, Leigham Hall Parade, Streatham High Road, London, SW16 1DR
A little London trivia for you; Streatham High Road boasts the title of the longest high street in Europe. So really it's no surprise to find a selection of fantastic cafes dotted along the length of it and Boyce da Roca is one of them. This quirky boutique café has some wonderful (and sometimes wacky) art and décor, some of which are even available to buy, from skull shaped salt and pepper pots to masks and prints adorning the walls. Luckily the food is as well-thought out as the atmosphere including the humungous full breakfast, stacked like a tipi with sourdough toast triangles hiding a feast of soft eggs, succulent sausage, crispy bacon, wilted spinach and their ridiculously good homemade baked beans. If a lovely food coma isn't the way you prefer to start your day, then a cup of their quality coffee and a slice of one of the mouth-wateringly moist cakes on display are also highly recommended.
---
Brother Marcus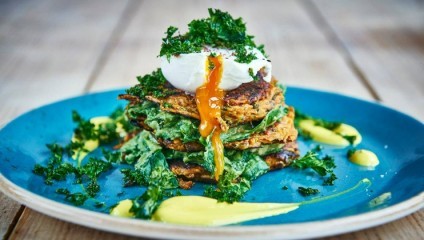 1 Dirty Lane, London, SE1 9PA
As much as we love a good Full English and all of the tea to put the world to rights after a big weekend or simply just a tough week, sometimes the best cure to ward off the Sunday blues is something a little different. Step forward Brother Marcus, who in the heart of Balham provide inventive quirky takes on the joy that is brunch. If you're feeling those post-gym saintly Sunday vibes then keep your halo firmly in place with the five-a-day filled Yummy Mummy involving roasted veg and cannellini beans on toast with delicious beetroot hummus and black quinoa. However, we must admit it's the cinnamon crumpet French toast with caramelised bananas, pecans and vanilla Greek yoghurt that is the Sugar Daddy or the Bob's Your Uncle (tender pork belly with fried egg, sriracha and pals wrapped in a pitta) that would happily have us committing the sin of gluttony every weekend. Maybe more than once.
---
Daddy Bao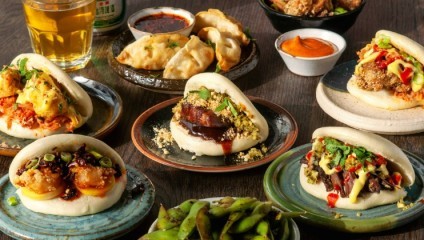 113 Mitcham Road, London, SW19 9PE
When Mr Bao opened it wasn't long until it became one of the most popular restaurants in Peckham, packing a punch with both originality, warmth and flavour, without also punching you right in the bank account, so it was no surprise when Daddy Bao opened in nearby Tooting to spread the Bao love. There's something really quite special about the Taiwanese take on brunch, particularly when it involves succulent slow braised pork, wilted spinach, egg and hollandaise in a ridiculously tasty Bao bun, or a spring onion pancake with kimchi, cheese and sunny side up eggs. To really celebrate the tradition of brunch, why not take up the offer of making it bottomless with either of their delicious cocktails? The Bloody 'Hell' Mary incorporates sparkling sake and wasabi for a wickedly good twist on the popular breakfast cocktail, whilst the white rum, passionfruit jam, lychee and lime of the White Night in Taipei is surely good for you, right? It has fruit in it after all…
---
Konnigans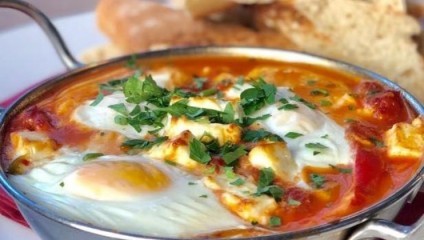 344-346 Old York Road, London, SW18 1SS
Nestled in lovely Wandsworth Town, Konnigans is a popular spot for food whether you're in need of breakfast, lunch or dinner with a menu to hit the spot no matter what you fancy. With its friendly local feel, it's a great place to while away a lazy weekend with friends or bring your book to enjoy some downtime with side orders of people watching and a spot of brunch. Highlights include their hearty Country Breakfast (any full English including hash browns is a winner with us) and their flavour-filled Huevos Rancheros but there's something about a cup of coffee with their perfectly toasted banana bread drizzled with maple syrup, creamy yoghurt, bananas and bacon that just sums up a morning well spent to us.
---
The Dynamo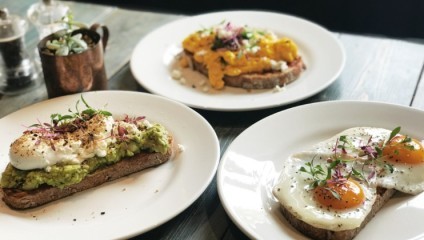 200-204 Putney Bridge Road, London, SW15 2NA
The team behind The Dynamo clearly know the secret to a great food venue - serve delicious brunches and then crack straight on to making equally mouth watering sourdough pizza later in the day. All of the good food, all of the time essentially. With a strong focus on a love of cycling where you're welcome whether you arrive on two wheels or two feet, choose the 100 Mile Porridge involving bananas, dates, seeds, cocoa nibs and oat milk to get you up and out on your bike or the chorizo, patatas bravas, poached egg, hollandaise and sourdough dream that is the Chorizo Hash if you're in a position to leave with more of a relaxed waddle.
---