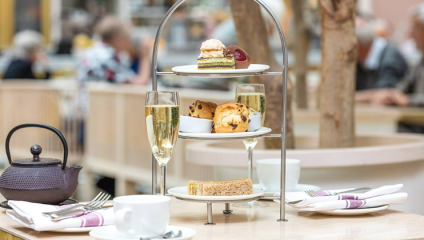 We aren't short of galleries in the capital, but where are the best places to take in art at the same time as getting some good food? Read on to discover our top picks.
We all know that after taking in the sites of some beautiful artwork there's nothing better than sitting down with a hot cup of tea and coffee and processing the collections you've just seen. Nowadays art gallery cafes have moved beyond salads and sandwiches and have even progressed towards a more fine dining experience. Grab your notepads, we're about to list the best art gallery cafes in London.
Spotlight On: Crane's Kitchen
65 67 Peckham Rd, London SE5 8UH
The South London Gallery in Peckham is home to innovative and fascinating contemporary art exhibitions and a beautiful garden. And now, the people behind Soane's Kitchen (that tasty place over Ealing way) and Social Pantry Kitchen (in Lavender Hill) have taken over the gallery's café, making the gallery even more of an exciting destination.
Called Crane's Kitchen, the café lets you finish off your immersion in contemporary art with some contemporary cooking, focusing on light dishes, from labneh with poached eggs and spring greens to braised chicken with fregola and broad beans. Though the dishes are light and bright, the café is open all the way up until 6 most days, and 9 on Wednesdays. Want to hear the best part? There's a brunch option on weekends, too.
To see what they have on their menu, click here.
For reservations and more information, click here.
---
The Ragged Canteen
What? Beaconsfield Gallery's cosy café
Where? Lambeth: Beaconsfield Ltd, 22 Newport St, London SE11 6AY
Why? This one's great for dietary requirements such as vegetarian, gluten-free and vegan options, serving up delicious café fare at very reasonable prices. Yum!
---
The Whitechapel Refectory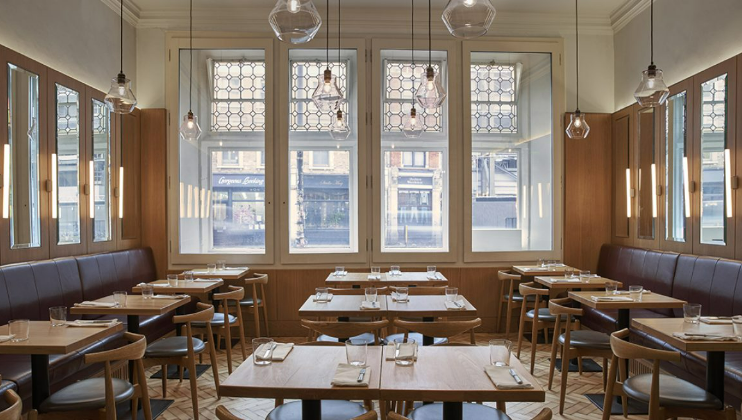 What? A modern, British dining room, wine bar and café in the Whitechapel Gallery. Perfect after an afternoon of browsing.
Where? Whitechapel: Whitechapel Gallery, 77-82 Whitechapel High Street, London E1 7QX
Why? Creatively constructed seasonal dishes that just hit the spot. Great breakfasts and great sandwiches - plus, their after hours evening on Thursdays, which corresponds with the gallery's late opening night
---
Djanogly Cafe at the Tate Britain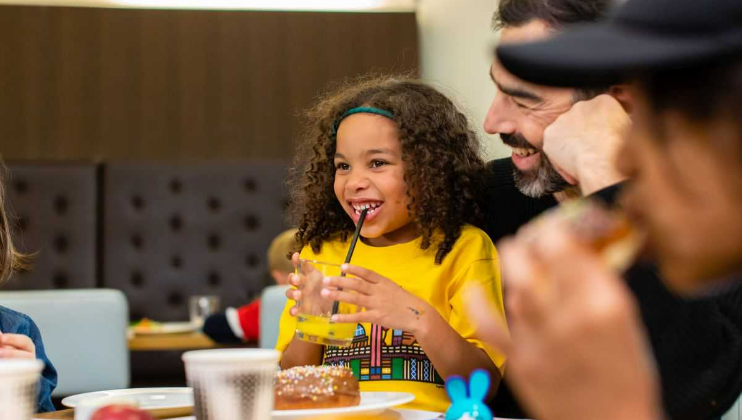 What? A small café with light bites and locally sourced produce in Tate Britain
Where? Tate Britain, Millbank, London SW1P 4RG
Why? Whilst the homemade salads and pastries are the perfect post gallery pick-me-up, what we really recommend you try here is the coffee. Roasted in a second world war Nissen hut within the historic grounds of The Britain, the batch is hand crafted by the team. If you like it, you can even take a bag of beans home with you!
---
The Wallace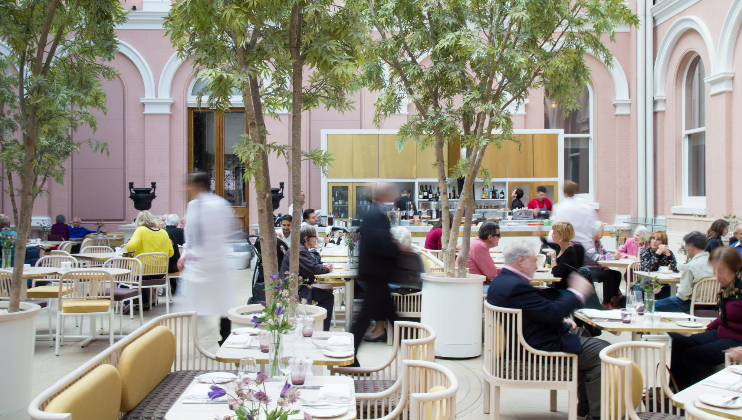 What? A french-style Brasserie and drop-in café inside The Wallace Collection.
Where? Marylebone: Manchester Square, London W1U 3BN
Why? The pastel peach colours and potted trees that decorate the restaurant are only part of its charm. The restaurant's menu also compliments the grandeur nature of the restaurants surroundings within the building of the Wallace Collection offering al fresco dining whilst still being protected by the elements.
---