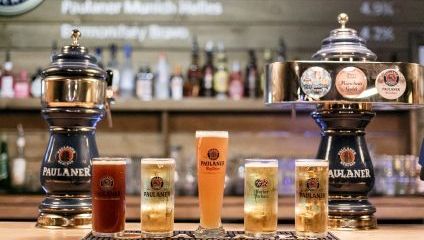 We pick out the best Bavarian beerhalls, energetic oom-pah and Deutsch delicacies that London has to offer…
London is the ultimate city to munch your way around the world, so it only makes sense to carry on that tradition and take a gastronomical trek around Germany. Whether you'd like to sample schnitzel or you want noch ein Bier, bitte ('another beer please!') here is our roundup of the best Bavarian beerhalls and places serving Deutsch delicacies in the capital. Prost!
Katzenjammers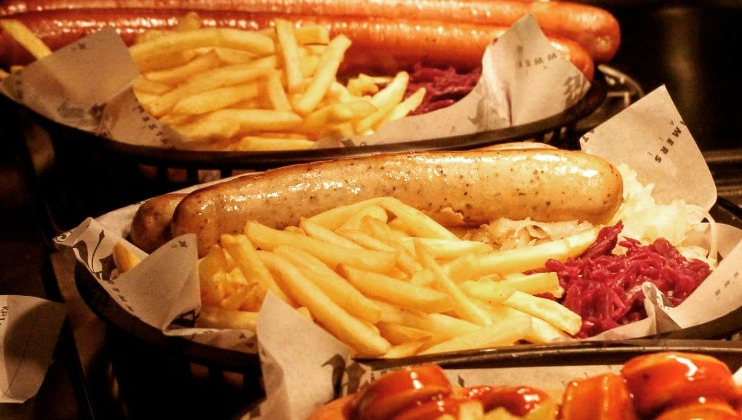 The Hop Exchange, 24 Southwark Street, London, SE1 1TY
Katzenjammers London's coolest Bierkeller has a new basement! Great excuse to get down with their legendary Oom-Pah bands and live up to challenge of working your way through their 39 authentic biers, including a choice of Floris mango, apple, cherry, strawberry or passionfruit for those keen to maintain their five-a-day. Also, did you know? The Germans really take it home in the wine department - perfect place to get all giddy over a Gewurtztraminer.
---
The Bermondsey Bierkeller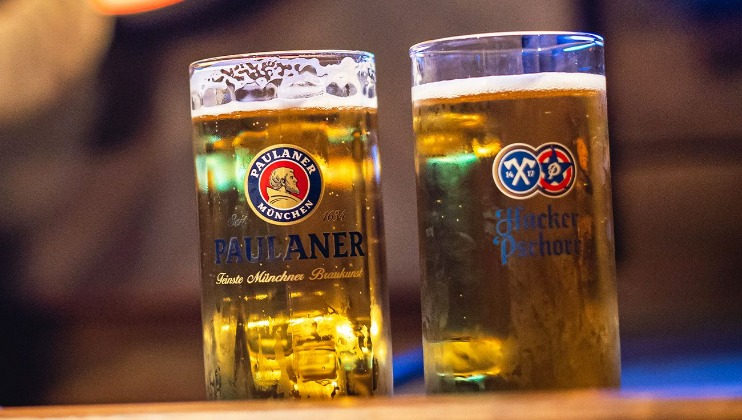 2, 4 Tooley Street, London, SE1 2SY
Beer lovers will be in their element at The Bermondsey Bierkeller with 6 authentic German beers on draught accompanied with homemade stein cocktails and classic drinks. Sprinkle some German street food in there and you're in for a quintessential Bavarian treat. This beer hall boasts a fun, energetic setting bringing you live sports' screenings and games to get stuck into.
---
German Kraft Brewery Mayfair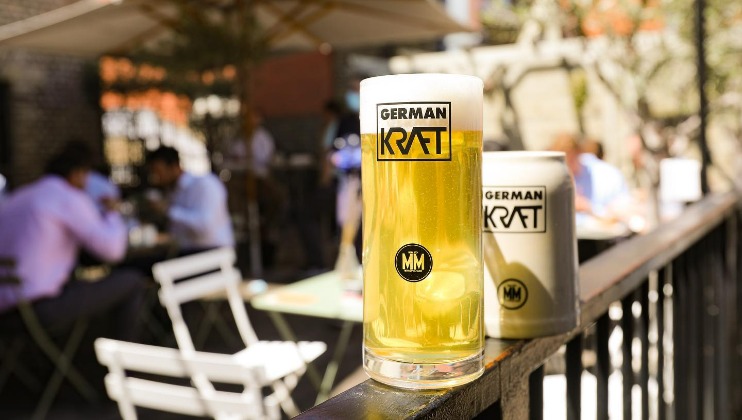 Mercato Mayfair, St. Mark's Church, North Audley Street, London, W1K 6ZA
Find this authentic, German, Brewery in an historic Mayfair church in collaboration with Mercato Metropolitano. Situated over three floors with a roof terrace, the German Kraft Brewery is the perfect place to relax and grab a cold, thirst quenching beer after a busy day in the centre of the city.
Whether it's a tank fresh beer you're after (produced on site, it's a brewery after all), a specialty beer, or a good ol' no nonsense pint, there's something to suit everyone. They even have a breakdown list of their beer's which you can find here.
So why not head on over and grab yourself a flavourful beer without the fuss.
---
Bierschenke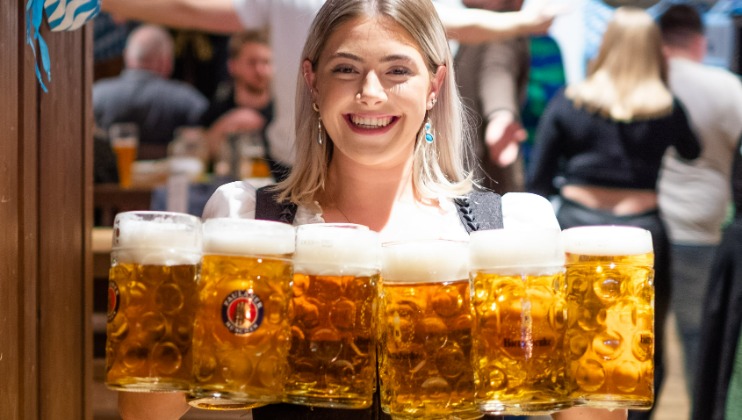 4, London Wall Buildings, Blomfield Street, EC2M 5NT
Bierschenke prides itself on bringing the unique and well known atmosphere of Munich's Oktoberfest directly to the City of London, and the best part- instead of once a year you can enjoy it every day. Their staff are dressed traditionally in Lederhosen and Dirndl, serving authentic German beers and food bringing taking its guests through a truly Bavarian experience.
They're no strangers to loud music, and a vibrant vibe as the capacity of the venue can hold over 500 people and hosts over 100,000 guests per year.
Their menu is packed with traditional German dishes with vegan and vegetarian options as well for those that aren't partial to the meaty Bavarian menu. You can check it out here.
---