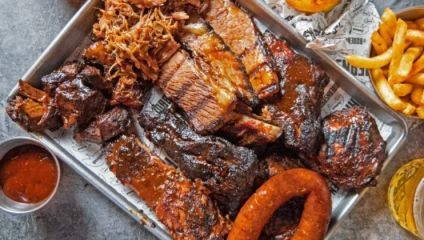 Check out these amazing London-only chain restaurants…
London is known as the most exciting restaurant capital in the world; with so many amazing independent restaurants from acclaimed chefs, to up and coming talents, to family businesses, exploring cuisines from all over the globe, you would think you would never need to visit a chain restaurant again in your life. Who needs to eat the same dish you could get in any other city in the UK when you are in the world's food capital?
However, while you may try to steer away from chains to taste authentic and stimulating food, there are actually many London based chains which all started as independent restaurants and have expanded due to their undeniable success. So here you have it, we're taking you through some of the best multiple restaurant chains on offer in the capital…
Milk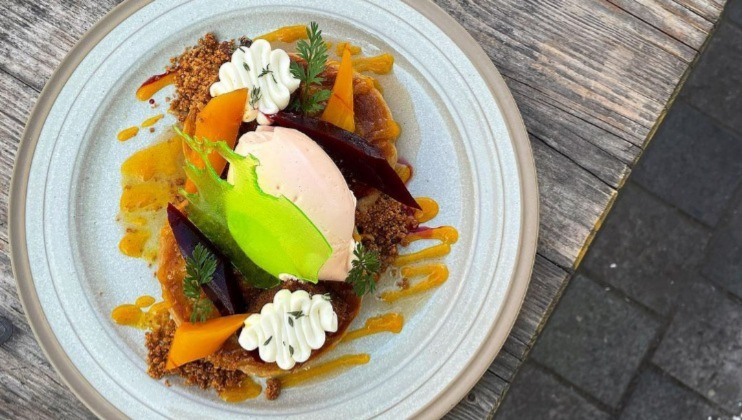 18-20 Bedford Hill, London, SW12 9RG
It started as a small little brunch spot in Balham, known for its amazing Aussie inspired breakfast menu and its winding queues down Hildreth Street. A swanky expansion later, Milk finally has opened another venue in neighbouring Tooting, Milk Teeth, and is definitely a chain worth checking out. The menus vary slightly in each location, but you will be guaranteed delicious, creative dishes using fresh, local produce- the Sweet Maria, sweetcorn fritters with halloumi, bacon and a spicy Kasundi ketchup, is a fan favourite. Both locations serve incredible coffee, fruity smoothies and gluten free cakes all day, so are worth a visit outside of breakfast time.
Milk can be found in Balham and Tooting.
---
Bodean's BBQ
With 5 outlets throughout London, Bodean's is a London success story, bringing the taste of traditional American BBQ to the Big Smoke. Founded by Kansas born Andre Blais, Bodean's is the perfect pig out joint, serving up sticky ribs, juicy pulled pork, tender brisket and burgers the size of your face. Some of its larger venues, such as Soho and Tower Hill also host awesome American themed nights, showing big sports games, such as the Superbowl, with kegs of beer and fried chicken for the hordes. And as Bodean's becomes an ever more established chain, perks such as takeaway and delivery options become seamless- you can now get burnt ends delivered to your desk with their online system.
Bodean's can be found in Soho, Fulham, Convent Garden, Tower Hill and Clapham.
---
Homeslice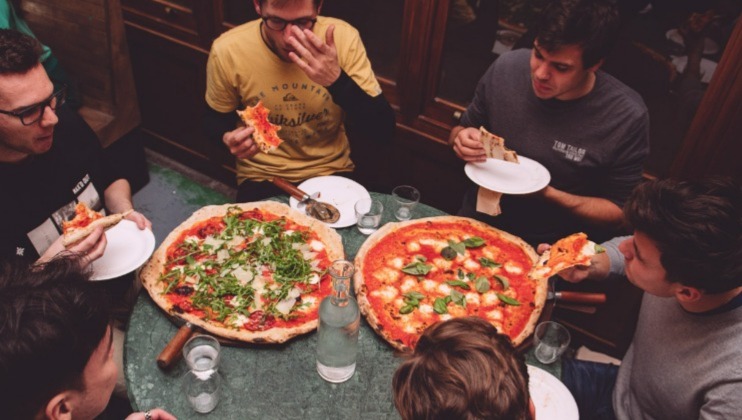 Everyone loves a great food journey, and from its roots as a street food vendor to now being hailed as some of London's best pizza with five restaurants, Homeslice has just that. It's original home in Neal's Yard still serves up 20inch whole pizzas as well as by the slice, along with locations in Fitzrovia, Shoreditch, the City and Shoreditch. Homeslice offers traditional wood fired pizzas with classic toppings, such as Margherita and salami, rocket and parmesan, as well as some more innovative flavour creations- the spiced lamb with savoy cabbage and sumac yoghurt is a Middle Eastern taste sensation. While you must queue for a table at their Neal's Yard spot, their other locations do take limited bookings.
Homeslice can be found in Covent Garden, Fitzrovia, Shoreditch, White City and the City.
---
Chick n Sours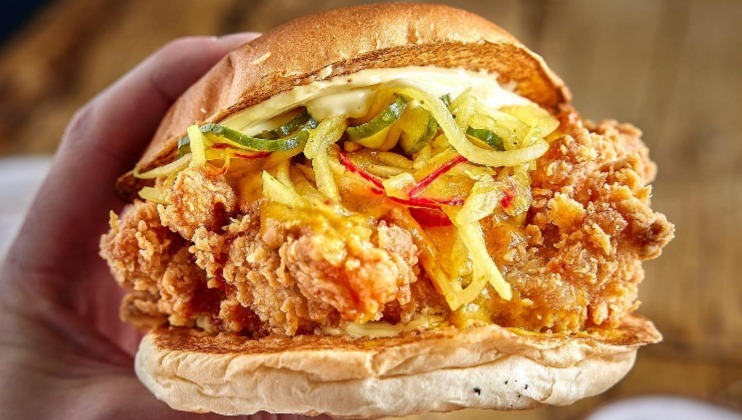 If your idea of good fried chicken is a greasy Chicken Cottage after a wild night out, you are very much mistaken and need to visit one of Chick n Sours two London based restaurants immediately. This fried chicken is referred to as 'next level', and with juicy, succulent flesh and crispy, crunchy batter, it very much lives up to the hype. With a range of fried chicken burgers, including K-Pop; a fried thigh with tangy Gochujang mayo and chilli vinegar, guest fries, such as Malaysian inspired curry sauce and the new option of a whole deep fried chicken for Sundays, Chick n Sours celebrates all that is great about fried chicken. Head to either their Seven Dials or Haggerston restaurants to try.
Chick n Sours can be found in Soho and Hackney.
---
Bone Daddies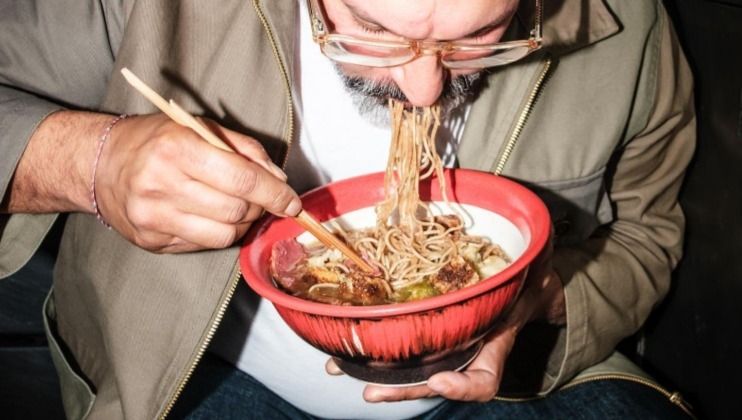 Bone Daddies started as a ramen bar with acclaimed chef, Ross Shonhan, at the helm, and has now transformed into a wonderful collection of Japanese soul cuisine spots throughout the capital.
Each Bone Daddies restaurants offers a new, unique take on Japanese cuisine from the soft, floury buns filled with crispy salmon or tender pork from Flesh and Buns, to the steaming bowls of nourishing ramen from their eponymous restaurants in Kensington and Soho. Another jewel in the Bone Daddies crown is Shackfuyu which combines traditional Japanese cooking techniques and flavours with a Western edge.
Bone Daddies can be found across London in 8 locations.
---