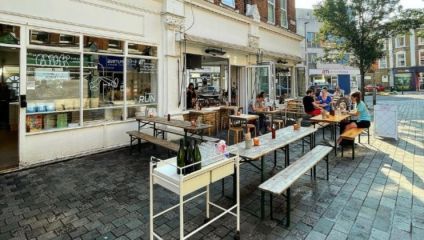 The best restaurants in London for enjoying a meal out solo…
Riding a seesaw, playing tug of war, assembling a dining table from Ikea: there are many things that you simply can't do on your own. However, dining out is (contrary to stigma) not one of them - enjoying a meal out alone is one of the great pleasures in life. That being said, not all establishments are the best for the solo diner, so we've complied a list of the best spots in London to try if you want to avoid the inevitable 'Are you waiting for someone?'…
Milk, Balham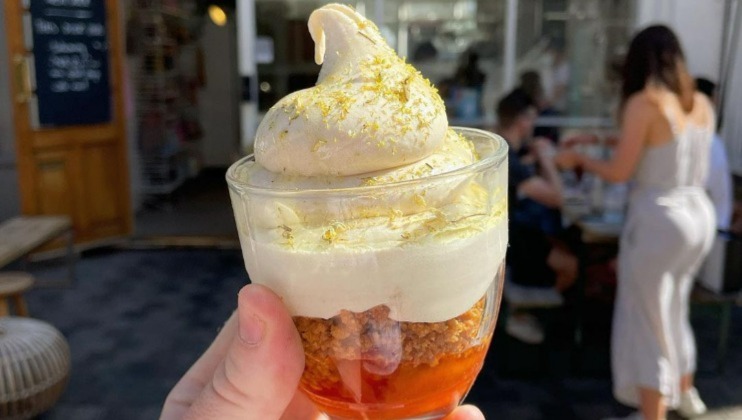 18-20 Bedford Hill, London, SW12 9RG
Breakfast is the easiest meal to have on your own, as most days, you probably already are doing so- and no one does breakfast quite like Aussie originated Milk. The Sweet Maria, crispy sweetcorn fritters served with salty hunks of halloumi, creamy avocado and a tangy kasundi sauce, is a bright and tasty way to kickstart your day. If you fancy to indulge (no one is judging!), opt for The Convict, Milk's heightened version of the McDonald's breakfast sandwich; pork pattie, bacon, eggs, parmesan and their secret hangover sauce. The coffee is punchy & powerful and the best part of going here solo, is that you are more likely to be rocketed to the front of the queue which winds down the street on most weekend mornings.
---
Flat Iron, Various locations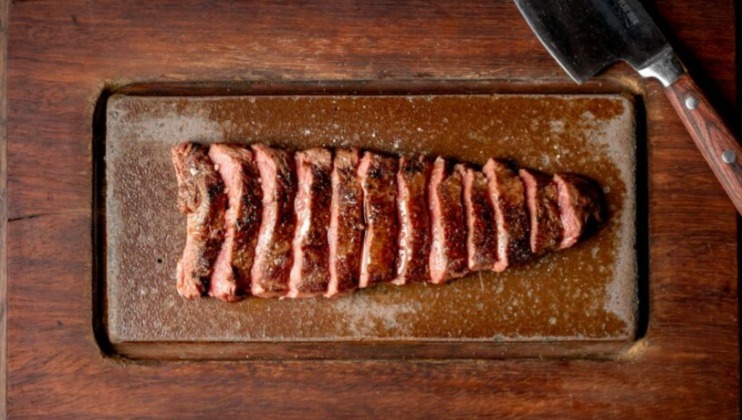 The communal style dining at most of the Flat Iron restaurants throughout London means that while you are eating on your own, you will never feel alone. Tuck into Flat Iron's namesake steak, cooked to pink perfection, with tourists, families, couples and fellow flyers-solo. Team your juicy steak with their dripping fries which are dangerously more-ish and the aubergine parmigiana which is gooey and satisfyingly cheesey. They have locations all over London which is perfect for a last minute solo-dining decision.
Click here to read more about their locations.
---
Padella, Borough Market & Shoreditch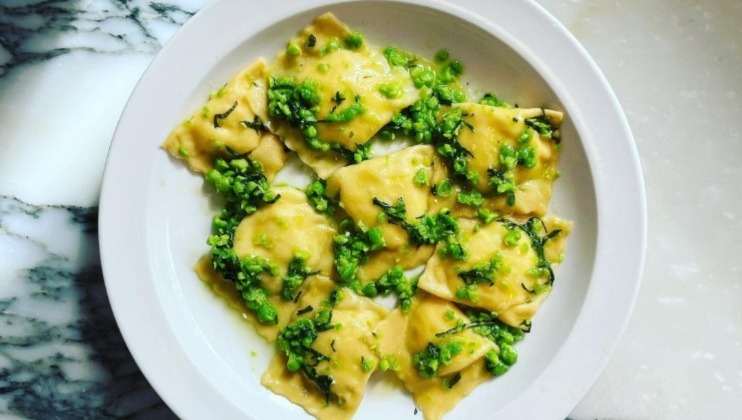 Borough Market: 6 Southwark Street, London, SE1 1TQ
Shoreditch: 1 Phipp Street, London, EC2A 4PS
If the idea of looking across a table at an empty space fills you with dread, get yourself to a bar dining restaurant! While you tuck into steaming bowls of pasta perfection at Padella, you can watch the chefs at work and marvel at their expertise. The Westcomb ricotta ravioli with burnt butter and sage is a simple yet delicately delicious dish. For something a bit heartier, the beef shin pappardelle made with Dexter beef which has been slow cooking for 8 hours is just as sumptuous as you would expect. With an array of glasses of wine available on tap, you can enjoy a rich red from the heart of Puglia without having to buy a bottle.
---
P.F Chang Asian Table, Soho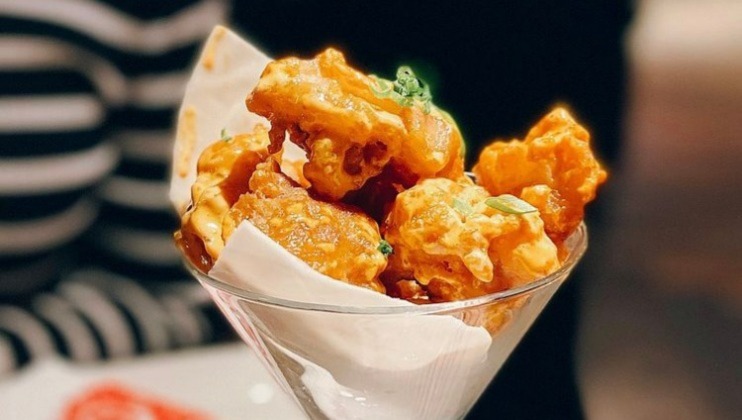 10 Great Newport Street, London, WC2H 7JA
With a speedy and reasonable lunch menu, P.F Chang's first restaurant outside the U.S attracts tons of business people wanting some peace and quiet on their lunch break; London's solo diners are welcome here! Start with the famous chicken lettuce wraps; minced stir fry chicken packed with Asian spices and a little heat, wrapped in fresh crunchy ice gem lettuce and dipped in a zingy sauce. Choose between their Asian Caesar Salad where croutons are swapped for crispy wontons or their lightly battered honey shrimp which are huge and juicy. A sweet treat from their pastry lab is given to you in a takeaway bag so you can still get your sugary fix even if you had enough of sitting on your own.
---