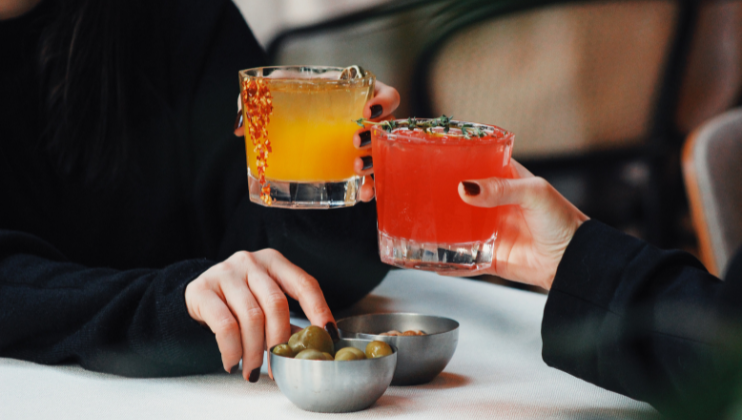 Amongst Soho's narrow alleyways and meandering roads, are some of the finest cocktail bars the capital has to offer...
Soho is one of London's top eating, drinking and shopping areas. This 1 square mile in the centre of London has energy running through its streets and certainly lives up to its reputation as a major entertainment district.
It's home to some of London's most well-known theatres, long running jazz club Ronnie Scott's, and draws millions of shoppers to its impressive line-up of flagship shops in Carnaby, Oxford and Regent Street.
Here is London Calling's pick of the best 5 cocktail bars in Soho guaranteed to have you reserving your next table before you've even finished your first Espresso Martini.
---
Nightjar Carnaby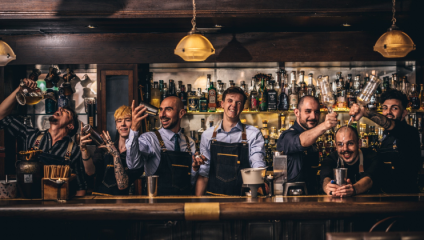 Kingly Court, 49-51 Carnaby St, London W1F 9PY
Nightjar is as cool as they get. Think prohibition speakeasy with a long bar that's dimly lit and with live music. The cocktail menu is extensive and unashamedly themed Pre-prohibition, Prohibition to Post-War.
The cocktails are exceptional. Indulge in ancient recipes and early classics with intriguing names such as Evening Sun, Bamboo and Bird. Prohibition cocktails mix up short and strong cocktails which are definitely not for the faint hearted.
If you're looking for something more familiar, try Nightjar's 30s and 40s classic cocktails with a twist.
Live music featuring some of London's top jazz, swing, blues and funk musicians play every night of the week from 9pm to accompany your cocktail(s) of choice. It's almost impossible to have only one! Check out the listings here.
Take a look at what's on and book here
---
Soma Soho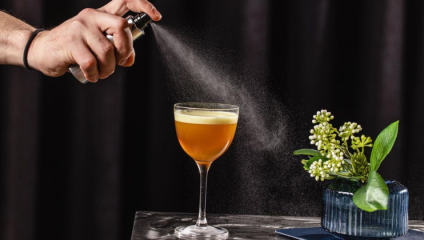 14 Denman St, London W1D 7HJ
Soma is another inspired speakeasy bar located on Denman Street and voted British GQ's Best Bar in 2022. Its glamorous slate grey and dark wood interior is enough to seduce anyone into trying more than one drink from the Indian themed exotic menu.
Soma's reimagined classics include: Kashmiri, or commonly known as Martini, which mixes a blend of Haku vodka, chilli sake and pickled Romanesco. Banana, a Daiquiri, blends banana rum, banana skin, Indian spices and Bitters. There's 8 other Classics and originals to sip your way through.
Soma is open from 6PM – 1AM Mon/Tue – Wed/Thu 2AM – Fri/Sat 3AM. Book a table here
---
Alma by Sucre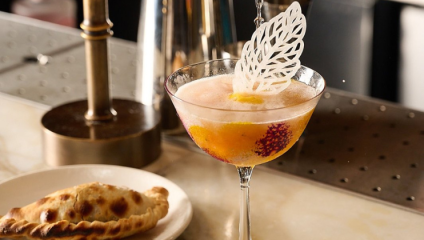 47B Great Marlborough St, London, W1F 7JP
Alma is a cosy little vintage cocktail bar is located beneath the renowned Argentine restaurant, Sucre. It's perfect for an aperitif or post dinner tipple.
The cocktail list is bold and inventive combining unusual ingredients with modern day craft methods. Our favourites are Kunama – long espresso Martini, Babel – a gin fizz style with a coconut and Ethiopian Korekima spice twist and Pina Colada style refreshing drink with ash roasted pineapple.
A mouth-watering sharing plate menu complements the cocktail menu and the live music will keep you seated way past your bedtime.
You can check out their menu or reserve a table here
---
Sussex Snack Bar
63-64 Frith Street, London, W1D 3JW
Sussex is a relatively new and unpretentious snack and cocktail bar right in the heart of Soho. It's proud of its use of independent spirits and in-house fusions mixing up tempting tipples including Royal Blossom, Peach Cobbler and Jalapeno Gimlet.
To complement it, Chef Director, Oliver Gladwin serves up the very best of local and wild British ingredients. We're seriously tempted by the mushroom marmite éclair, leek and parmesan ravioli and cured Chalkstream trout. Yum!
Check out their menu or book here
---
Opium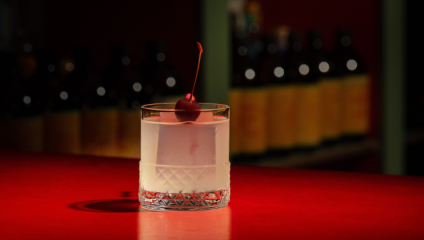 15-16 Gerrard St, London W1D 6JE
Opium is an award winning 1920's Shanghai themed cocktail and dim sum bar located in the heart of Chinatown, Soho.
This classy watering hole is split across two floors each housing individual themed bars within a bar - Peony Bar, an intimate setting hidden behind red curtains; Apothecary Bar, fit with more traditional oriental décor and a 'tea parlour' area perfect for dining; Academy Bar, a relaxed lounge area with sofas and coffee tables. Each one serves up an eclectic mix of experimental and original cocktails together with well-known classics
Opium's open from Monday to Sunday from 5pm till late.
Reservations can be made here