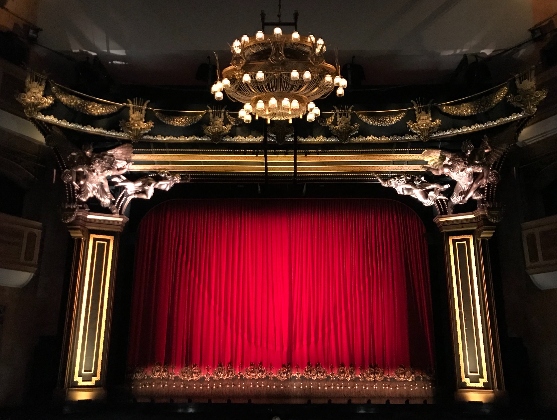 London is a leading mecca for theatre, ballet and opera shows and attracts some of the world's best producers, directors, and actors. Its productions pull in millions of visitors throughout the year which is great news for the thousands of restaurants, bars and pubs who cater for hungry culture vultures.
There's a stack of pre-theatre dinner menus to choose, from Covent Garden to the South Bank, offering a great way to sample some of London's finest menus without it costing you the earth. Here are some of Culture Calling's favourites:
---
Delaunay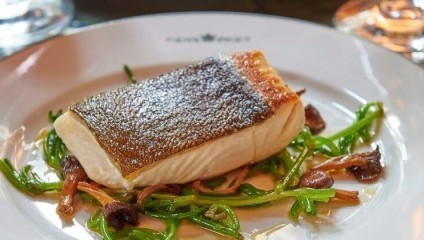 In the heart of London's theatreland, The Delaunay offers one of the best pre theatre dinner menus and it's within walking distance of some well-known theatres.
As with most Prix Fixe menu's there's a clipped 3 course selection to choose from. Starters include Severn Wye Smoked Salmon, grilled Spatchcock chicken with Salsa Verde and delectably moreish caramelised rice pudding for dessert.
The menu is an ideal option for those looking for a quick pre or post-theatre dinner that's reasonably priced - two courses for £29.75 and three courses for £34.75.
Book a table here
---
Social Eating House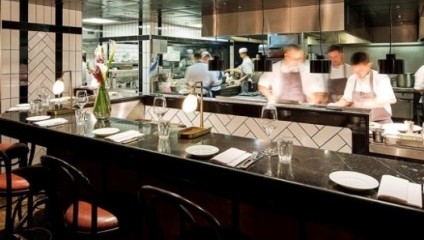 This contemporary restaurant brought to you by Michelin starred chef Jason Atherton is a stone's throw from the London Palladium in Soho. It's a cool appetiser before any theatrical performance. ]
Think three floors of moody lit bar, restaurant, chef's table and, of course, the well renowned Black Pig cocktail bar located upstairs.
Jason Atherton's buzzy Soho eatery offers one of the best high-quality pre dinner theatre menus. Our favourite dishes include the braised port ribeye, Borlotti and French beans and smoked eel rounded off with the pistachio and cherry frangipane tart with clotted cream.
Book a table here
---
Frenchie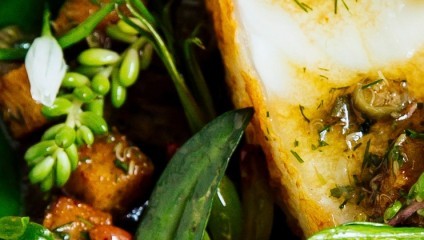 16 Henrietta St, London WC2E 8QH
Frenchie is the sister to revered Parisian Frenchie restaurant, wine bar and shop. The Covent Garden French bistro, which is super handy for the likes of the Adelphi theatre, offers one of the best pre-theatre dining 2 course menus at £29 or 3 courses for £34.
The smoked Seabream carpaccio slide down a treat followed by the fishy main option – BBQ cod, crab bisque and braised fennel. Pair it with a glass of something crisp and fresh and it'll be tricky to get seated before the curtain call.
Book a table here
---
Sucre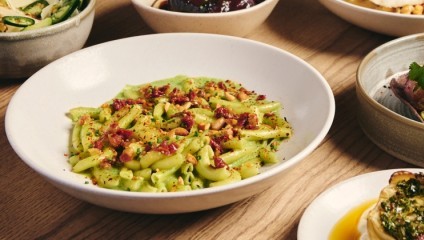 47b Great Marlborough Street, London, W1F 7JP
This is the perfect pre dinner theatre menu available in Covent Garden if you like meat! Sucre is a new restaurant and cocktail bar by Argentinian Chef Fernando Trocca. It brings open-fire cooking craft to Great Marlborough Street using the freshest seasonal ingredients.
The pre-theatre menu is available for up to 4 guests between 12 – 17.45pm and you can select from delectable smalls, large plates, and dessert menu. Sides are an optional extra.
It's a joy to watch the team cook in the wood oven and huge charcoaled "parilla" (or grill) at the centre - the Argentine way.
Book a table here
---
Bocca di Lupo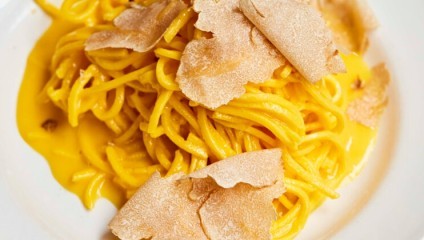 12 Archer Street, London W1D 7BB
If you're planning a theatre trip to the Apollo or Lyric theatre and love Italian food, then this little culinary treasure is a must visit. It offers award winning menus, and the pre-theatre menu won't disappoint!
It serves up Italian delicacies from across Italy's 20 regions and prides itself on making its own gelati, breads, sausages, salami and pickles. Bocca's pre-theatre menu runs till 18.30pm Monday to Friday and is set.
Our personal favourite is the pumpkin risotto with brown butter and sage. Perfect pre theatre fodder for autumn!
Book a table here
---
The Ivy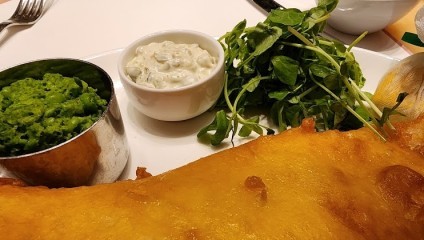 The original Ivy restaurant in Covent Garden set its first table in 1917. Located in the heart of Covent Garden, The Ivy Market Grill is a terraced bistro restaurant offering a great pre theatre dinner before hitting the likes of the Royal Opera House and Royal Ballet.
Its menu has something for everyone's palette and will set you up nicely for the show. We like the sound of the tasty Lake District Cumbrian sirloin with triple cooked chips and salad. Yum!
Book a table here
---
Rail House Café, Victoria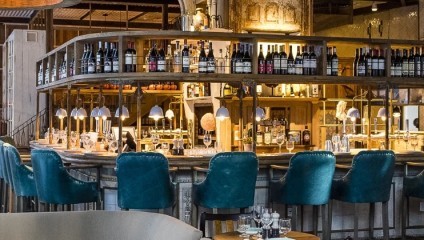 8 Sir Simon Milton Square, SW1E 5DJ
This South London restaurant close to the Apollo Victoria Theatre and Curzon Victoria offers a good selection of pre-theatre courses for £28 per person.
The pre-theatre menu includes sweetcorn fritters with yellow pepper sauce, oxtail arancini and a killer souffle cheesecake with clotted cream.
It offers a pleasant start to the evening - the semi-open kitchen offers diners a spot to perch with a cocktail and the terrace area at the front of the restaurant is perfect for alfresco dining during the summer months.
Book a table here
---
Hawksmoor, Piccadilly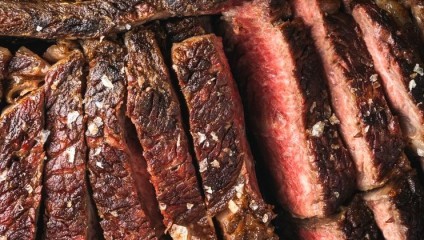 This steakhouse is legendary. Its Air Street branch sits right on the edge of Piccadilly close to a plethora or London's most well-known theatres including Apollo, The Criterion, Coliseum and 20 more!
A spiral staircase takes you down to the enormous bar and dark wood restaurant. The service is impeccable – what you'd expect from the Hawksmoor brand - and the express menu is a well priced pre-theatre dining option starting at £27 for two courses per person. The steak frites is the obvious choice, surely!
Book a table here
---
Cora Pearl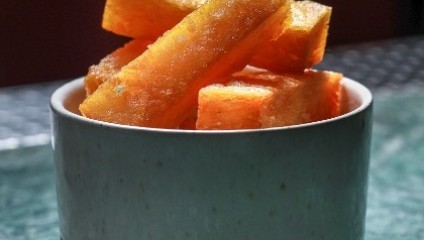 30 Henrietta Street, WC2E 8NA
Perfectly situated in the heart of London's theatreland close to many West End theatres, Cora Pearl dishes out award winning pre theatre delicacies.
Think comfort food served in a historic Covent Garden townhouse. The simple menu contains a handful of lovely bistro-style savoury dishes, including Chargrilled Beef Tagliata, Rocket & Parmesan, as well as a couple of little desserts to round it off.
The pre theatre menus is available for bookings 5.30pm - 6.15pm. Two courses is £26 or three for £30
Book a table here