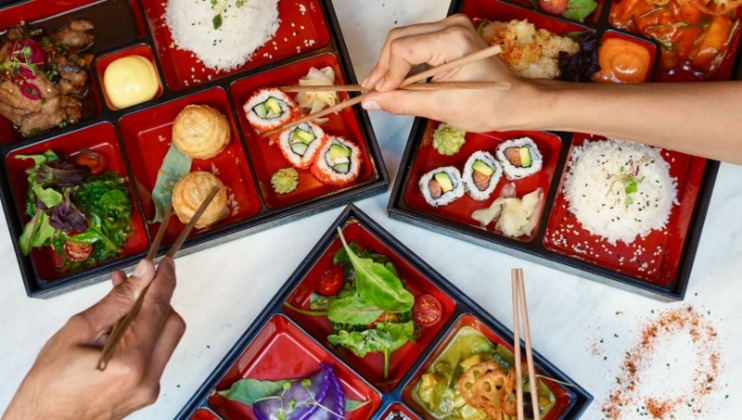 From Japanese-Italian to Cuban-Asian, we pick out places for you to get your mixed-up fix…
With so many delicious cuisines available across the span of the city it can be difficult to pick just one… and even then, with the amount of fusion restaurants at your fingertips in London you're spoilt for choice. So we've done the hard work for you, and picked out our top 5 fusion restaurants you should try in London.
Angelina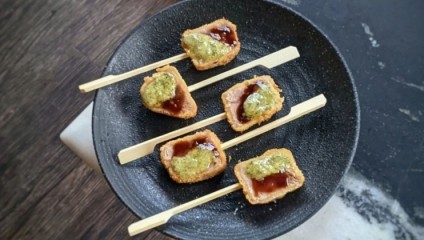 56 Dalston Lane, London, E8 AH
The about section on Angelina's website describes the restaurant as 'if a Nonna [Italian grandmother] and a Baba [Japanese grandmother] spent a day together in the kitchen sharing recipes, and then decided to open a restaurant'. You might be thinking Japanese-Italian fusion sounds like an interesting concoction of textures and flavours, and this isn't a label Angelina are shying away from: they describe their mix of cuisines as 'surreal', although the restaurant rightly points out the two food cultures' shared values of freshness, seasonality and a land-to-table ethos.
So how is this interesting mix actually expressed on the menu? Well, dishes like unagi risotto and black sesame pannacotta - combining one of Japan's iconic ingredients with one of Italy's staple dishes - are good examples of Angelina's fare. One more thing: Angelina's hosts a teeny-tiny Tokyo-inspired hidden bar called the Golden Gal, which will seat just six people and hold a strict no-phones policy - just the right twist to add to this cocktail.
To make a booking, click here.
---
Cocochan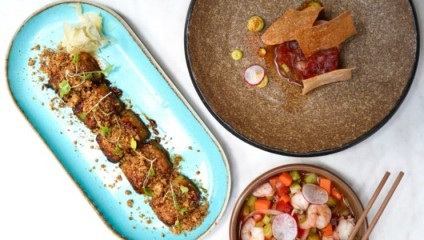 38-40 James Street, London, W1U 1EU
Located in the heart of Marylebone, Cocochan offers contemporary Pan Asian cuisine with the use of a new spin cooking technique known as sous-vide (which literally translates as 'under-vacuum' or 'under pressure'). Drawing inspiration from traditional Japanese, Vietnamese, Thai and Indian cuisines, your palette will be both inspired and satisfied with the magnitude of flavours this restaurant provides.
To make a reservation, click here.
---
Mommi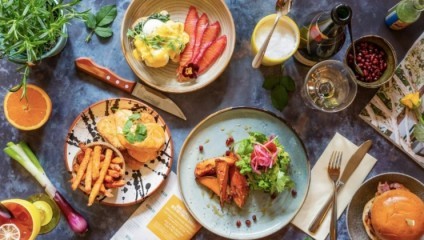 44-48 Clapham High Street, London, SW4 7UR
If you happen to find yourself in Clapham High Street and your stomach starts rumbling, we advise you run straight to Mommi. She'll be waiting with open arms ready to serve you a top selection of international flavours bound to have your tastebuds tingling in all the right ways.
With a sumptuous selection of global spices to sample, the menu fuses Japanese delights with South American cuisine with a liquor cabinet to match. With an interior sure to catch the eye and with regular artists in residence, what's not to love?
---
Stork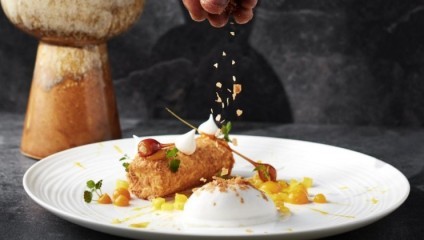 13-14 Cork Street, London, W1S 3NS
Settled in the heart of Mayfair is Stork, an innovative, modern Pan-African Cuisine. Uniquely combining West African and Eastern European Cuisine, this restaurant uses the name and symbol of the Stork to symbolise the migration from cold to hot climates, much like the origins of their gastronomical inspirations.
Spread over two floors and filled with not only good food but mixologist-made experimental cocktails your night will definitely take flight to somewhere fabulous.
---
Chino Latino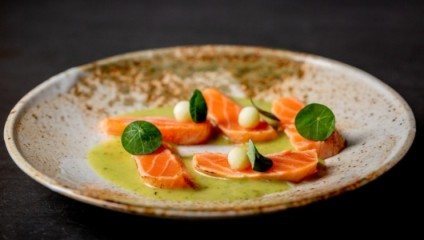 Park Plaza Riverbank, 18 Albert Embankment, London, SE1 7TJ
Located on the first floor of the Park Plaza hotel, Chino Latino offers a 180 degree panoramic view of the city over the River Thames. Established over 10 years ago, this hot-spot is known for their sumptuous Pan-Asian cuisine that is gently laced with hints of Latino flavours all the way from Peru.
Executive Chef, Werner Seebach has curated a menu filled with depth and flavour. Pair this with a vibrant cocktail (or a few), and an epic view. Cheers to that!
To make a booking click here.
---