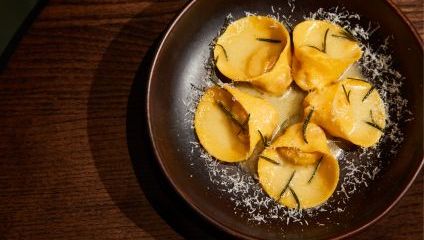 We did the im-pasta-ble and narrowed down our extensive list to the top 5 Italian restaurants in London right now...
With spaghetti houses strung across London it's really not hard to find a place that sells a standard pasta or pizza dish, but what if you're craving the true, authentic taste of Italian cuisine? You see, these staple dishes are more than comfort carbs, they're generations of recipes passed down through love, traditional ways of cooking and baking that provide the same, if not better, quality of results today. Whether you're searching for something rustic and family driven, or fancy and flavoursome, there are tonnes of establishments scattered across the city that will provide you with a sensational gastranomic experience. The big question? Where do you find these places? We've searched high and low and compiled a list of our top 5 Italian restaurants in London, so you can be sure you're getting the right Bucatini for your buck.
---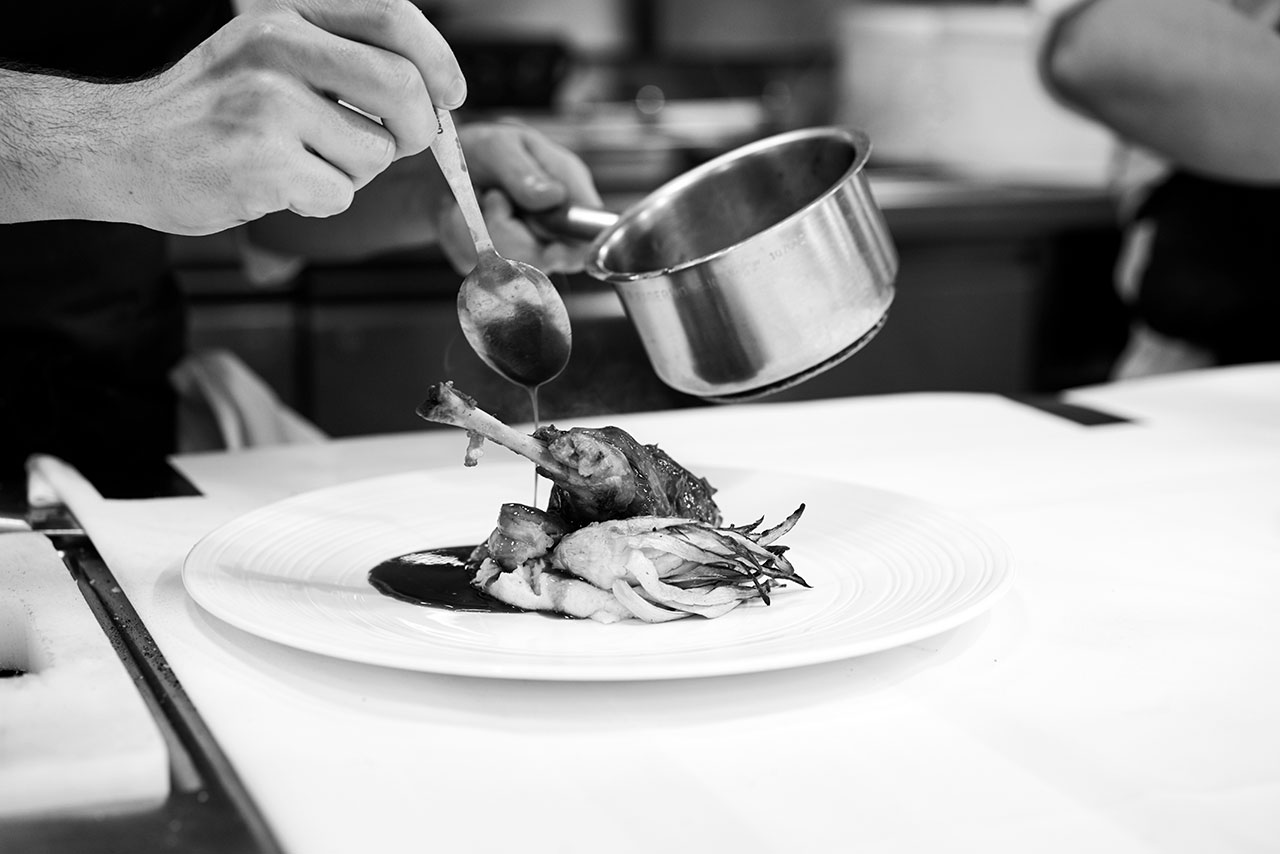 Locanda Locatelli
8 Seymour St, London W1H 7JZ
I mean, if we're planning to start, we might as well start with a Michelin-starred restaurant right? Locanda Locatelli is Giorgio Locatelli's creation with the restaurant being noted as much for it's conviviality as the quality of its food. It's technically a hotel restaurant but with its own separate entrance and cosy-like feel it certainly doesn't feel like one. Its aesthetic is graced by dark wooden floors, fabric-covered walls and tan leathered seats. It's always filled with well-dressed guests making you feel like you've just stepped into an Italian-esque movie from the 50's (and trust us, there's nothing wrong with putting on your glad rags for dinner).
The menu is exquisite to say the least, taking your tastebuds on a tour of all the regions of Italy, with traditional dishes coming in generous portions from veggie fagottini to linguine, oven-baked aubergine and tortellini. There's a vegan section too- who said Italian couldn't be flavoursome without cheese?
For such a well-classed venue, the meals are pretty affordable starting at £17.50 and there's a huge free bread basket to munch on whilst you wait for your food. Make sure you book your table in advance though, with all we've mentioned above it's understandable how this place fills up pretty quickly.
---

The River Café
Thames Wharf, Rainville Rd, London W6 9HA
Mamma mia! Another Michelin star? Yes, next on our list is The River Café. Opened in 1987, it was initially intended as a canteen for Richard Rogers' architectural practice. However, his chef wife Ruth and her late friend Rose began to cook up a storm, surpassing the canteen expectations and establishing themselves as one of London's most popular Italian restaurants.
Over the past 35 years they've built themselves a heft reputation, and have even welcomed then-students Jamie Oliver and High Fearnley-Whittingstall into their kitchen in the past. With top rated ingredients, The River Cafe supplies it's guests with a daily changing menu of seasonal Italian cuisine; giving you all the more reason to return... regularly. The atmosphere is warm (not tuscany weather warm but we're sure the food makes up for it) and the cooking, faultless. Whilst the food is on the pricier side, it's absolutely worth it (Gwyneth Paltrow even celebrated her 40th here).
Last but not least, and importantly, the portions are well sized. So you can guarantee that by the end of the visit, your pockets may be empty, but your stomach is satisfyingly full.
To make a reservation, click here.
---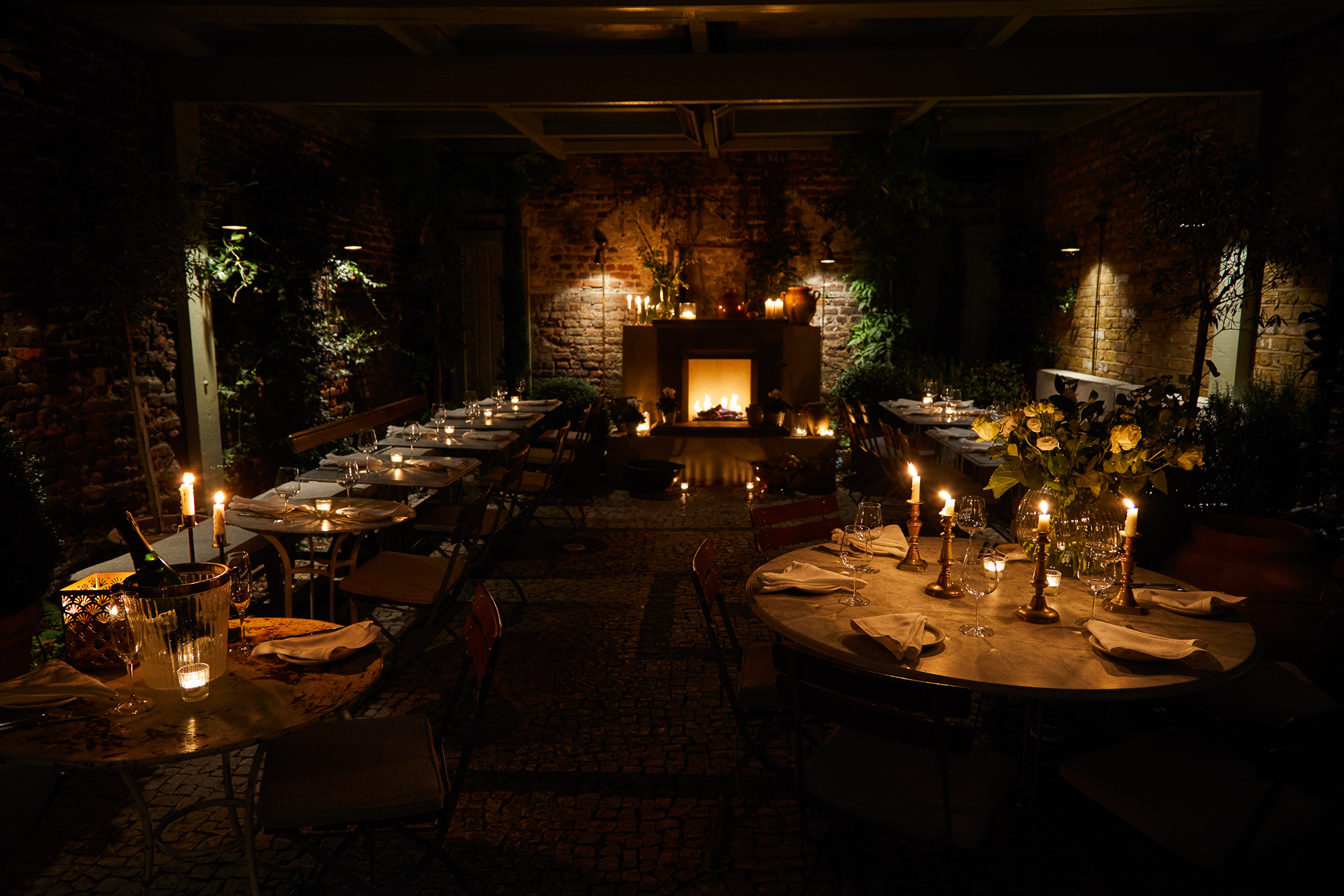 Luca
88 St John St, London EC1M 4EH
Sibling to The Clove Club in Shoreditch, Luca is an understated Clerkenwell restaurant that served a whole heap of 'Britalian' goodness. Don't worry you won't get a fried egg bap served with spaghetti, Luca simply presents it's diners with a modern twist on Italian favourite, using British ingredients. The menu is laden with British favourites styled with Italian mastery, take your Cornish lobster taglierini or your Hereford beef tartare cured in nebbiolo and you'll see exactly what we're on about.
The design of the restuarant oozes 50's Italion glamour with a blue colour scheme and semi-open kitchen allowing a peek into the chefs preparing your delicious meals. Dishes are seasonal, offering wonderful alternatives at different times of the year and there's a fabulous bar where you can enjoy a drink whilst you wait for your peers, or date to arrive.
This isn't a place to go on a budget, and reservations are highly recommended, but all in all Luca will perform, through flavour, aesthetic and Italian influence.
---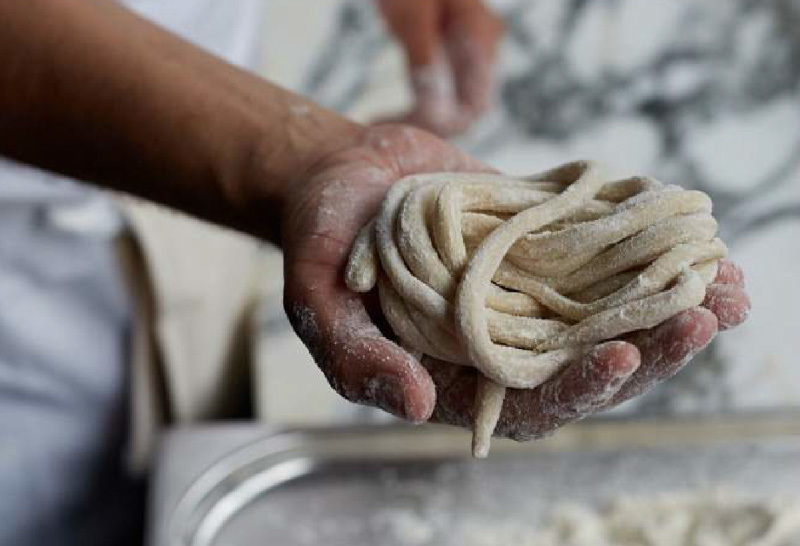 Trullo
300-302, St Paul's Rd, London N1 2LH
Part of the same family as Padella, Trullo has been serving seasonally focused, Italian inspired food in London for over 12 years. Their no nonsense attitude provides simple yet sumptuous pasta dishes that are freshly handmade and seasoned to perfection, alongside delicious oven baked meats, vegetables and fresh cheeses.
Set over a two floor contemporary Trattoria, and often extremely busy (which we can understand why) you can still discover a relaxed, homely atmosphere. However, if you're looking to be surrounded by less people we definitely recommend heading over at lunchtime. The Pappardelle with beef shin ragu melts in your mouth whilst the Olasagasti anchovies, crostini and salted butter will have you feeling as though you're lying on the shores of Santorini- all washed down with a delectible choice of one of their finest Italian wines. Combine this with impeccable service and you'll want to visit over and over again.
To check out more of Trullo's menu, click here.
---
Brutto
35-37 Greenhill Rents, London EC1M 6BN
Just a stones throw away from Smithfield Market, is this quaint tratorria, known as Brutto. What was once a sausage factory has now been converted into the popular Italian eatery, inspired by Tuscan design it's interior boasts red gingham tablecloths and walls lined with framed pictures, typical of the region. Opened by Polpo's Russell Norman, whilst the vibe might be relaxed, the attention is certainly diverted to the quality of food they have on the menu. Particularly good for sharing there are four small pasta plates to choose from, perfectly cooked meats, and desserts that taste as fresh as the Tuscan sun feels.
Brutto may mean ugly, but the food is far from it.