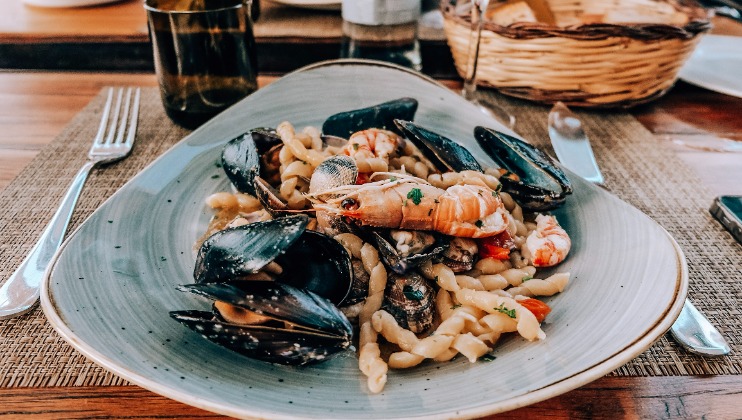 If you've got a craving for fresh mussels, check out this list. Remember: the best time for mussels is any month with BER at the end.
Firstly, a word on the dearly departed Belgo. The chain of seafood restaurants served the best Belgian mussels in London, but didn't survive the lockdowns. It was one of London's finest Belgian restaurants, and fully deserves a posthumous place on this list.
Mon Plaisir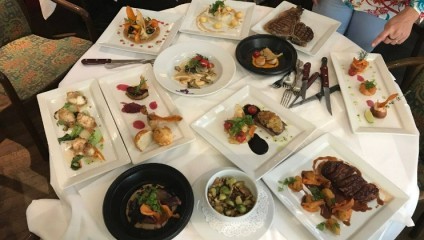 The oldest French restaurant in London, first opened in the 1940s, Mon Plaisir not only serves delicious fresh mussels - it transports you to 1940s Paris along the way. The bar was literally transported from a Lyonnais brothel, and the family-owned business has been satisfying Londoners for close to a century. The mussels are superb - and the authentic Parisian atmosphere is unparalleled.
Mon Plaisir is located at 19-21 Monmouth Street, WC2H 9DD
---
Le Garrick Restaurant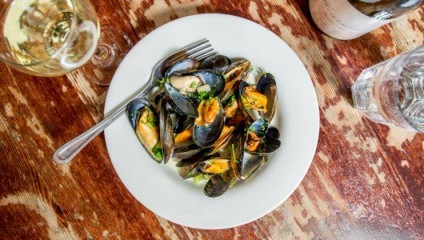 This sophisticated restaurant in Covent Garden should be anyone's first choice when craving a bivalve blowout - it regularly serves up some of London's best mussels. Serving a mixture of French classics and traditional dishes with a twist, Le Garrick is perfect for a special occasion or a fancier-than-usual pre-theatre dinner, offering classy French dining in central London. Choose from Moules Frites (mussells and fries) or Marinières (marinated), and pair it with delicious white wine chosen by an experienced sommelier.
Le Garrick can be found at 10-12 Garrick Street, WC2E 9BH
---
Randall and Aubin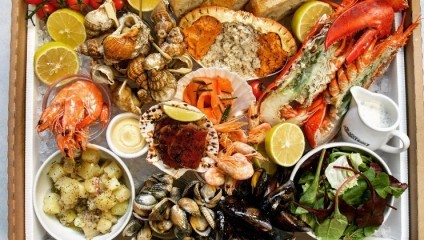 This lively Soho restaurant features a giant disco ball as its centrepiece, nestled in between 18th Century Parisian chandeliers, and marble-topped counters thronged with lively Londoners. Head here for some of the best mussels late at night in London, and savour the buzzy atmosphere on a weekend. A perfect pit-stop on a night out in Soho.
Randall and Aubin is located at 14-16 Brewer Street, W1F 0SG
---
Auberge Bar and Restaurant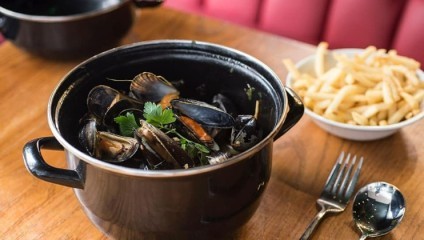 This relaxed spot serves fresh mussels in four ways - Marinières, Provençale, Thaïlandaise and Guinness - all served with French Fries or a freshly baked baguette. The Thaïlandaise combines mussels with coconut milk and lemongrass for a fresh zingy flavour, while Guinness is a rich combination of cream, parsley, bacon, mussels and - you guessed it - Guinness. The roof terrace has a lovely view of the Southbank, making this a great lunch spot to catch up with friends.
Auberge Bar and Restaurant is found at 1 Sandell St, SE1 8UH
---
Parsons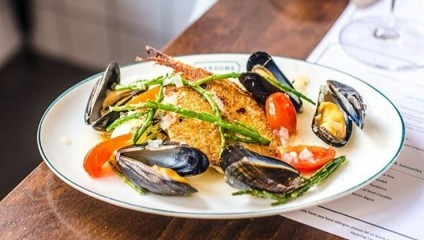 We'll finish in the best London area for mussels - Covent Garden. Parsons is a relatively new venture, combining fresh seafood from across the British Isles with a superb collection of wines. This is a lovely spot for a date, where you can both really savour the food and drink pairings. Their menu changes with the seasons (always a good sign with seafood) so head here in those BER months for fresh mussels from the Shetlands and beyond.
Parsons is found at 39 Endell Street, WC2H 9BA
---