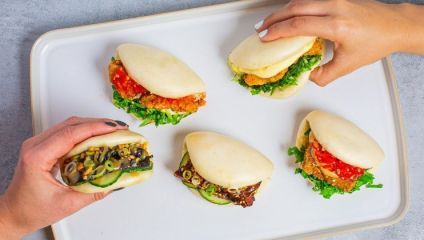 Get on the bun bandwagon with our top 5 favourite spots to grab a steamed bun in London…
We like steamed buns and we cannot lie. You Londoners can't deny. That when some bao turns up on an itty bitty plate with some braised pork in your face you get SPRUNG. Or y'know, just really really hungry. Either or. I mean, we're not going to judge if it's the former. These are our top 5, and boy do they know what they're talking aBAOt.
Daddy Bao
113 Mitcham Road, London, SW17 9PE
With Mr Bao nestled in Peckham and the newer Daddy Bao representing in Tooting, South London has no shortage of places to enjoy some delicious bao buns thanks to a cracking menu that is clearly created with a lot of love for the craft.
Go with friends so you can try a bit of everything, from the classic slow braised pork, pickles and peanut powder that is the Mr Bao, fried chicken with kimchi and wasabi mayo as well as the beer marinated drunken prawn bao and beef brisket with wasabi slaw, before finishing with a round of fried Bao S'mores oozing with melted chocolate and gooey marshmallow. As an added bonus they also do a delicious take on brunch thanks to their breakfast bao's as we recently discovered.
---
Flesh & Buns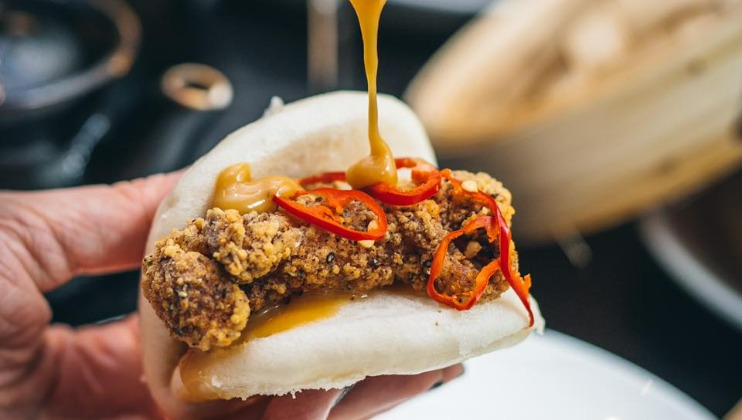 Kensington: 1A Phillimore Gardens, W8 7QB
Oxford Circus: 32 Berners Street W1T 3LR
Covent Garden: 41 Earlham Street, WC2H 9LX
In the heart of London lies three mouth-watering Flesh & Buns. Each showcasing their own unique take on Japanese cuisine from ramen to sushi rolls, Flesh & Buns is mainly about the steamed buns. Hailed as the ultimate Japanese drinking food, diners can relax with a pick 'n' mix style of ordering, choosing from fillings such as crispy piglet belly, succulent braised ox cheek and delicious sweet miso-grilled aubergines which are accompanied by a basket of fluffy buns, lettuce and cucumber so you can create your own perfect DIY Bao exactly the way you like it.
---
Yum Bun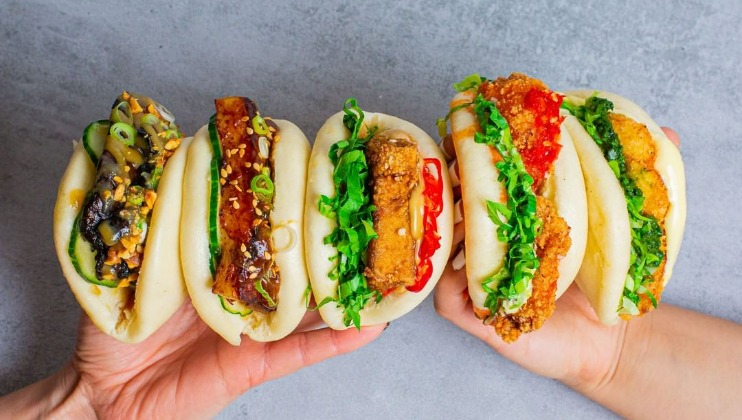 Unit 3, The Kitchens, Spitalfields Market, 16 Horner Square, London E1 6EW
With weekday sites in Spitalfields Market and Canary Wharf as well as being stars of the show at the various Street Feasts throughout the weekend - not to mention having their very own Yum Buns - the team behind Yum Buns are the kings of spreading the steamed bun love across the capital. Lighter than air, these buns are filled with everything from slow roasted sticky hoisin pork belly and golden fried chicken, to their (if you're lucky enough to catch them at Canary Wharf) ice cream crispy buns ranging from apple with miso caramel, tropical mango with passionfruit and choco-peanut drizzled with chocolate sauce and peanut brittle. With a changing creative menu and the added bonus of their silky flavour-filled yumplings, if your mouth isn't watering by now then you really need to get yourself on the bun bandwagon.
---
Bao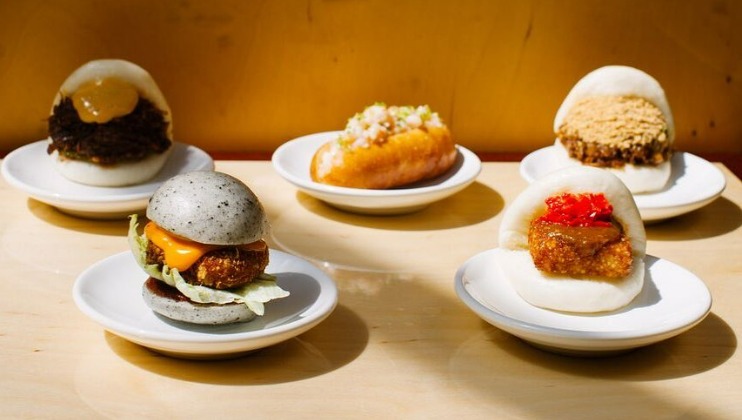 If the name doesn't convince you this place means bao business then the food will. With four London locations, each Bao venue focuses on creative Taiwanese inspired dishes with steamed buns chock full of flavour in the form of confit pork, tender lamb shoulder to name a few, and finished off with their fried Horlicks ice cream bao. You may need to queue to get in to taste the delights on offer, but once you're finished and suitably wheezing then you'll be asking the team at Bao to take a bow.
---
On the Bab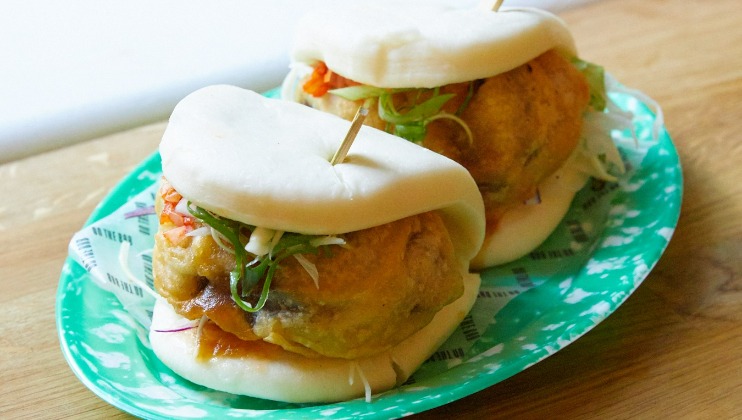 Oh steamed buns, you're just so versatile, you vehicles for taste sensations you. We've had tastes of Taiwan, Japan and China nestled inside the little white bao, and we're ending with a culinary kick with Korean inspired On the Bab. With flavoursome rice and dumplings to start you off, the Korean favourite bulgogi beef is a real winner paired with their steamed buns, as is the popular spicy pork or mushroom fritter, and the newer addition of soft shell crab. This fresh and authentic Korean street food can be found in four locations across London, with menus varying slightly in each, meaning you'll just have to go try them all - it's a hard life.
---