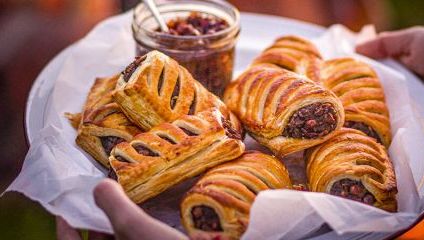 We hope, that you've all heard of the quintessentially British snack: the sausage roll and vegans should have a chance to enjoy this bite as well…
You'd think with the word "sausage" in its name, this British beauty of a snack would only contain meat. Well, we're glad to inform you that you're wrong and we're here to help. Read on to discover the best meat free, diary free, totally vegan sausage (or should I say sossie) rolls in London.
Wenlock Arms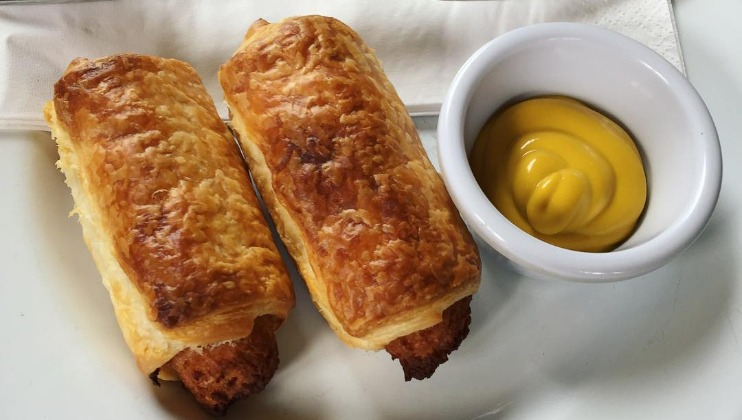 26 Wenlock Road, London, N1 7TA
A traditional alehouse saved from demolition the Wenlock Arms rests quietly upon the canal in Hoxton. Its reviews boast descriptions such as 'proper boozer', 'traditional old-fashioned pub' and even declarations such as 'There aren't [sic] many pubs left in London like this so visit while you can!'.
Along with their lively pub atmosphere they also boast a cracking vegan sausage roll. One of literally four options on their menu, so to make the cut, they must be delicious.
---
The Waiting Room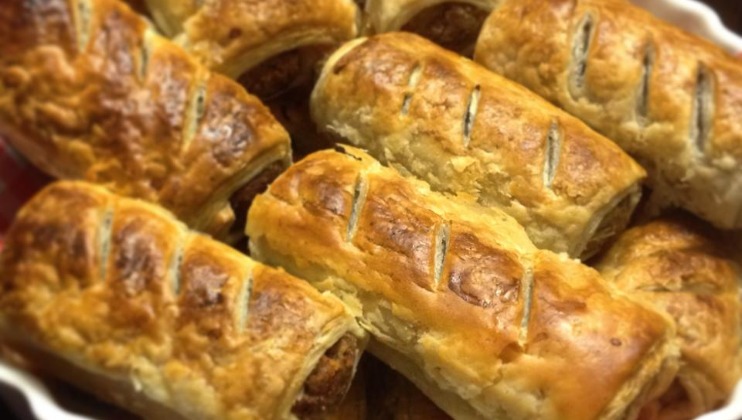 134 Deptford High Street, SE8 3PQ
Small but mighty, The Waiting Room in Deptford is the perfect place to get great vegan food at great value. Cosy and homely, the café offers up such ingenious fare as their Barmy Banh Mi, and, of course, their vegan sausage rolls are a true delight. For more meat-free sausagey satisfaction, check out their vegan Hot Dawgs.
---
Old Post Office Bakery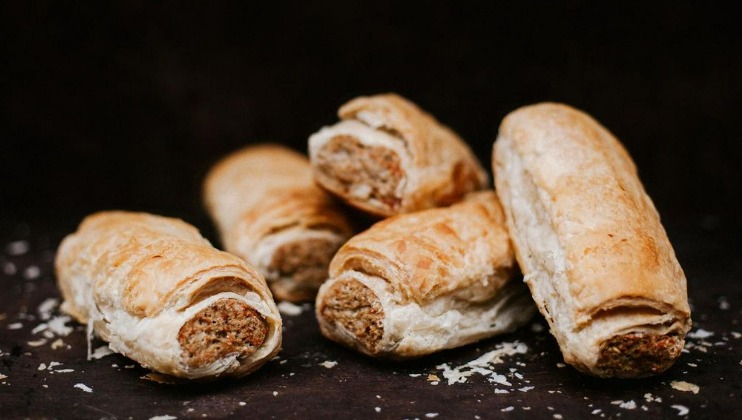 76 Landor Road, London, SW9 9PH
Old Post Office's savoury range includes what can only be called a sumptuous vegan sausage roll. They are a pro at vegan options, which means their dairy-free pastry is on point: also available for your purchasing pleasure is a vegan spicy veg pasty and vegan Jamaican patty. Oh, the joy that can barely be contained in one butter-free pastry case!
---
The Greggs Sausage Roll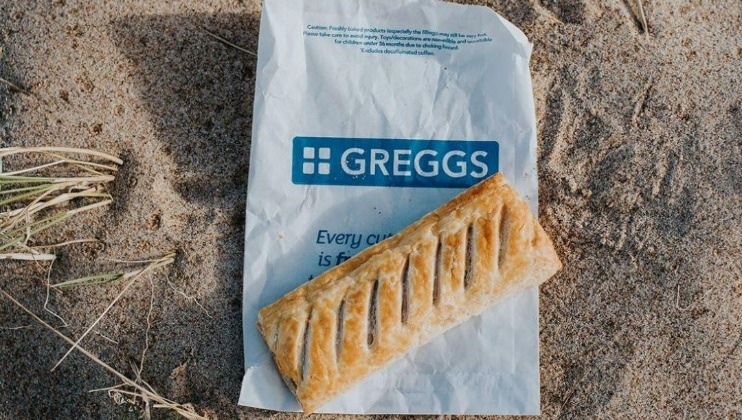 So of course, we had to go and try the Greggs vegan sausage roll out for ourselves. Three things became immediately clear. First, we love Greggs, second, it's an economic option, since you can buy it for the mouthwatering price of one English pound, and third, God bless this roll's traditional flakiness, beigeness and deliciosity. We're on to a winner.
Greggs, everywhere there is still goodness left in the world.
---