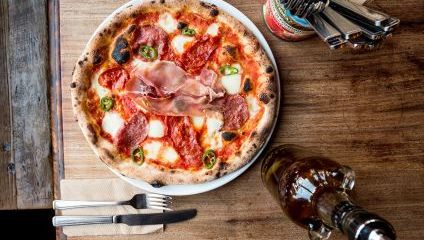 Whether you prefer Neapolitan or New Yorker style pizzas, London has it all!
London is famed for its variety of food, and of course, there are hundreds of pizzerias dotted across the city. Whether you're into Neapoltian Style or a classic New York slice, there's bound to be something on our top 5 list that will tickle your taste buds. Read on discover where you can get the best slice (or whole) pizza in the city.
---
Yard Sale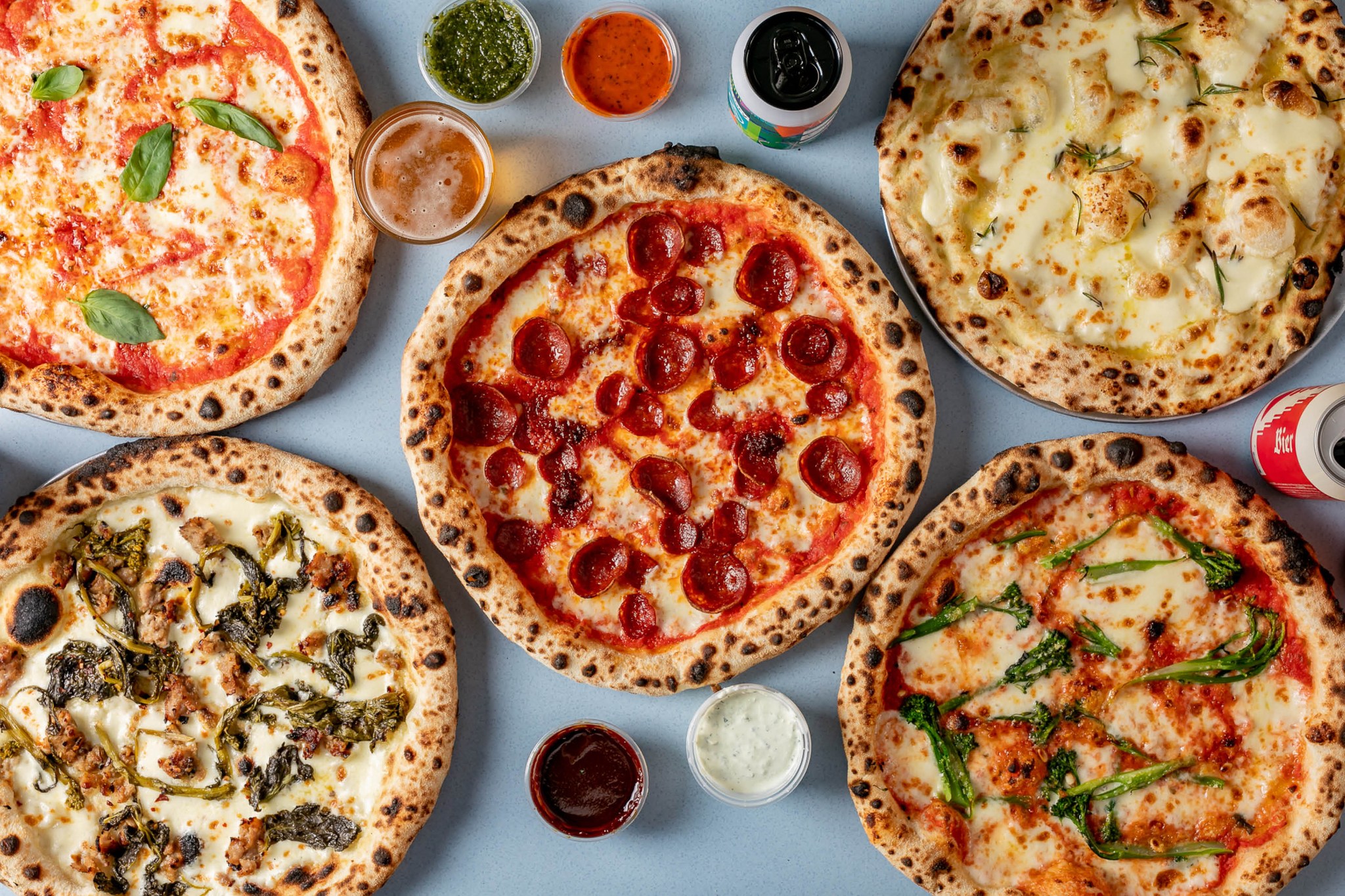 What started as a pizza oven, chugging away in one of the founers back gardens, is now an established and popular pizza chain with stored scattered across London. With an undeniably cool atmoshpere, Yard Sale's collaborations alone have made us want to visit. With the likes of Macaulay Culkin, pizza legend Frank Pinello, Loyle Carner and even Dalston Kebab legends Mangal 2 and if that doesn't wow you, the menu surely will.
There's an array of aptly named pizzas to choose from, with vegan and gluten free options available too. Opt for the full house if you're craving a meaty mountain, or the Texas VBQ if you want the vegan alternative to a chicken supreme, add some Holy F*ck Vegan Mayo for extra flavour. Pizzas range from 12 to 18 inches and start from £9.
---
Sodo Pizza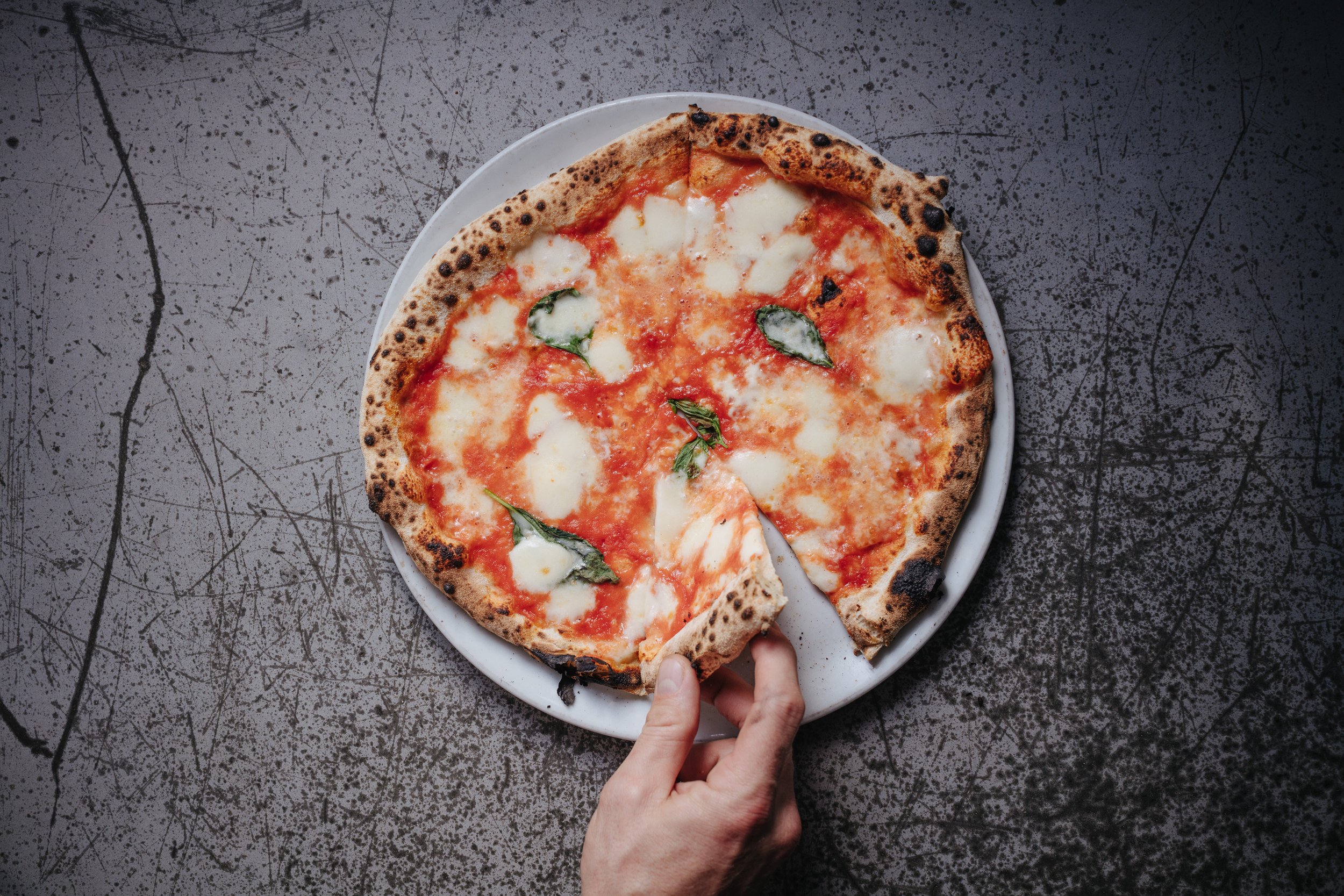 A sourdough sensation (hence sodo- geddit?), this premier pizzeria really kneads the dough when it comes to doughy bases, natural wine, craft beers and special brunch pizzas. It began as a humble pop-up and quickly escalated into a chain of popular stores and a menu to match. Sodo's Neapolitan style pizzas are thin, crispy, delicious and generously topped. Try the White Goat for a rich, cheesy flavour or, if you fancy something a little more innovate, why not sample The Wicker Man? Made with tomato, mozzarella, pepperoni, nduja, mascarpone and chilli honey. There are gluten free and vegan options too!
Pizza prices start from £9. For more information, click here.
---
Santa Maria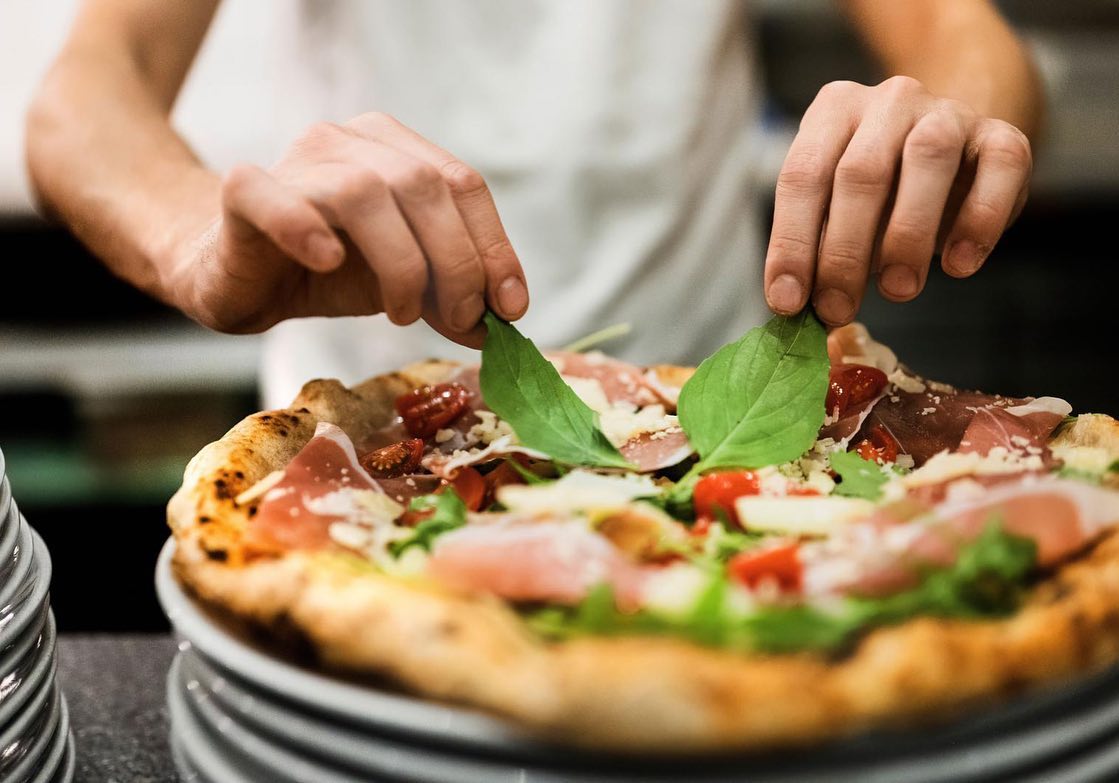 Multiple Locations
The team at Santa Maria are veterans of pizza in London, and their method of making is just as militant. It's co-owners Pasquale and Angelo are Neapolitan to their core, creating pizzas with delicate yet doughy crusts, San Marzano tomatoes, incredibly fresh toppings including regional Yorkshire sausage but the pis de resistance is the wood fired oven, imported all the way over from a spot near a volcano. Over the years this pizzeria has become a pilgrimage for both locals and Italian expats alike and we can see why, the menu is packed with delicious options. For the true flavour of Napoli, why not try the San Gennaro; topped with tomatoe sauce, fiordilatte, Anchovies, Black Olives, Capers and Oregano.
Suprisingly, for a restaurant that is hyper focused on it's authenticity, it has some delicious vegan choices. Santa Maria pride themselves on their ethos of 'quality and quantity at honest prices' and true to their word, they stand. Pizzas start from £7.50. Belissima.
---
Pizza Pilgrims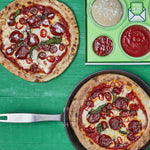 Most tourists would come back from Italy with a fridge magnet or maybe a bottle opener; some nice olive oil perhaps- but the guys at Pizza Pilgrim had a totally different idea. After a 6- week trip through Italy at 19mph the founders decided that the flavours of Italy should be shared with the likes of London. With inspiration from fantastic pizza hot spots including all Italian secrets, it's no suprise that the people of London all take their own pilgrimage to this pizza haven.
These champions on Neapolitan pizza have a menu stacked with flavour and toppings, there's gluten free, vegan and halal options too meaning everyone can enjoy the delicious doughy goodness. Make sure you save some room for dessert- their nutella pizza rings go down a treat! If you fancy a go at home yourself, Pizza Pilgrim offer make your own at home pizza in a box kits. Time to get your chef on!

---
Pizza East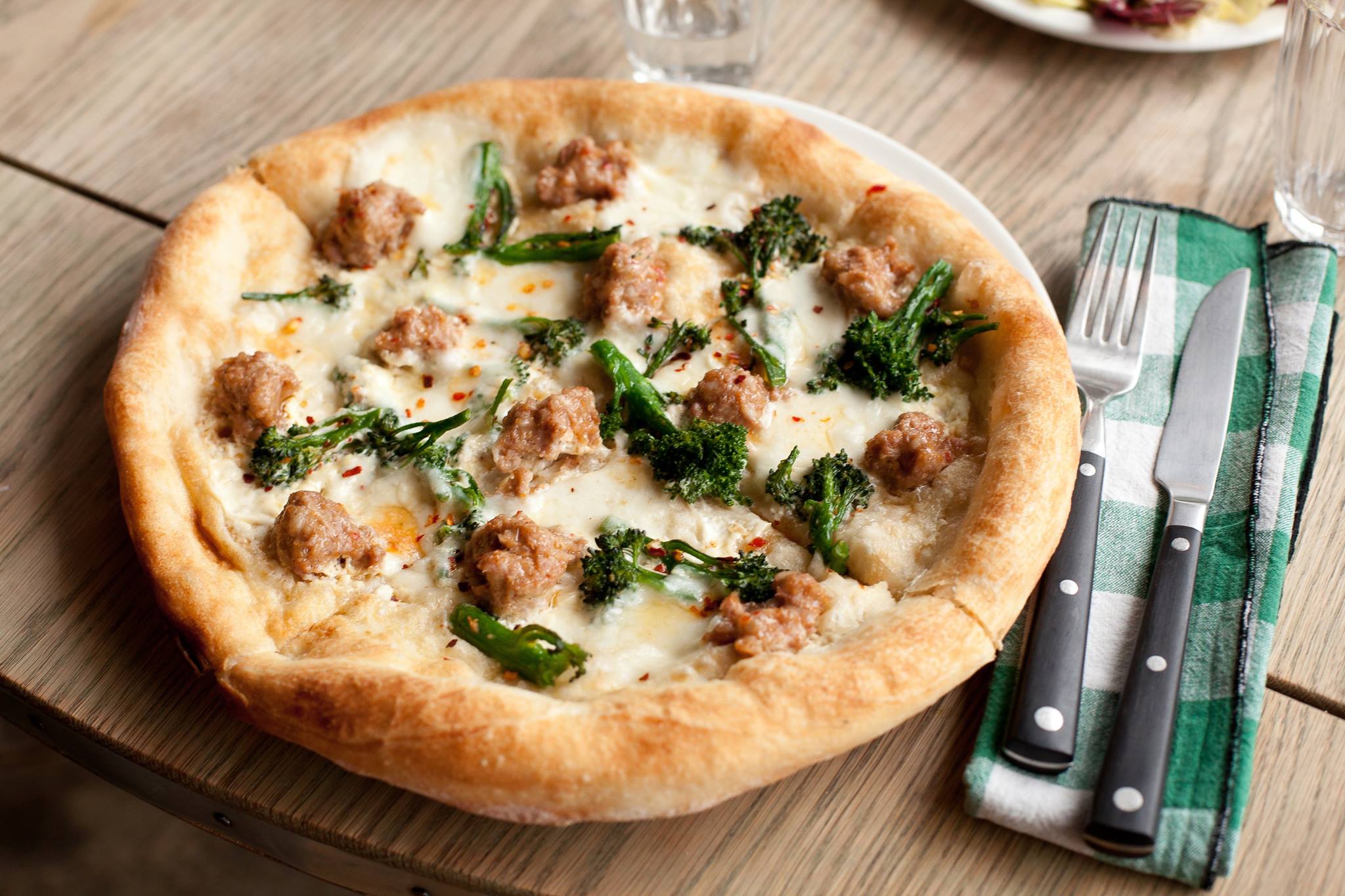 56A Shoreditch High St, London E1 6JJ
Situated in a former tea warehouse is this unassuming pizzeria. The brainchild of Soho House's Nick Jones, this establishment is meant to be a place where you can start your dinner with simple mozarella sticks and finish with extravagent limoncello drizzled meringue pie. But we digress, we're here for the pizza. Served on fluffy ciabatta shaped dough are flavoursome sauces and toppings. Pair a pizza with some wood oven favourittes such as mac and cheese to get your carb fix. There's also a brunch menu and a Sunday menu with further options- all the more reason to frequent Pizza East.
Less Neapolitan and more of an LA mish-mash, Pizza East is proof that this international menu has something to bring to the table.