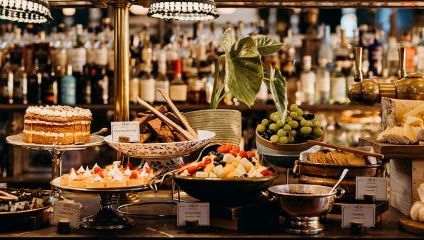 The best all-you-can-eat buffets in London... all you need is your appetite!
The phrase 'all you can eat' can quickly bring your mind to the memories of children's parties at the pizza hut counter... not that there's anything wrong with pizza mind you, but London has plenty of unlimited food eateries you may not be privy to. With the option of variety being the key here and not necessarily gluttony (though, no judgement if so), there are a plethora of cuisines to select from if you're keen on an all you can eat joint. From Chinese to seafood, endless steaks, sushi, mezze and even breakfast. Whether you're searching for the pocket friendly or an establishment to treat yourself at, we've compiled a list of the best places to enjoy an all you can eat buffet in London. Unbuckled belts at the ready...
---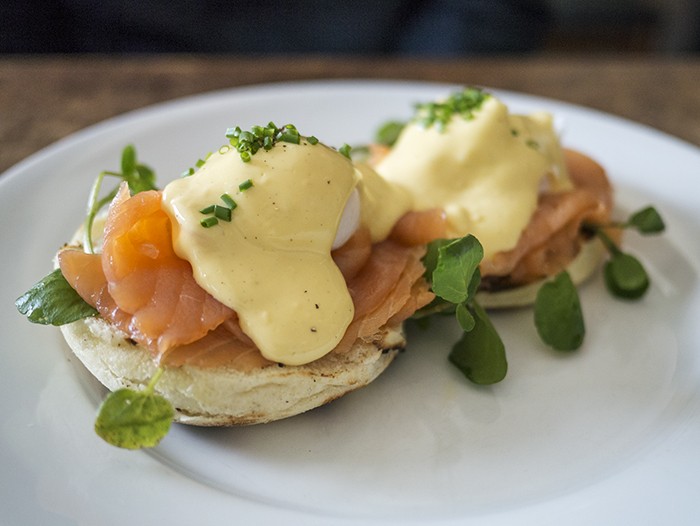 Jones & Sons
Stamford Works, 3 Gillett St, London N16 8JH
Starting the day how we mean to go on... with brunch and with a menu to die for it'll be difficult to choose which classic British dish you plan on indulging in. There's only one rule with Jones & Sons all you can eat sittings- you cannot order your next round of food until everyone on the table has finished their plate. Might we suggest leaving the slow eaters at home if you're wanting to try a range of what's on offer?
For those that can keep up, you can feast your eyes on unlimited plates of breakfast and brunch fare, from pancakes to croissants, waffles and fried chicken; all with vegan and vegetarian alternatives. If you want to up the ante, why not add some booze into the mix at a small extra cost.
Prices start from £35 per person and do make sure you book in advance, they tend to fill up pretty quickly and we sure know why.
---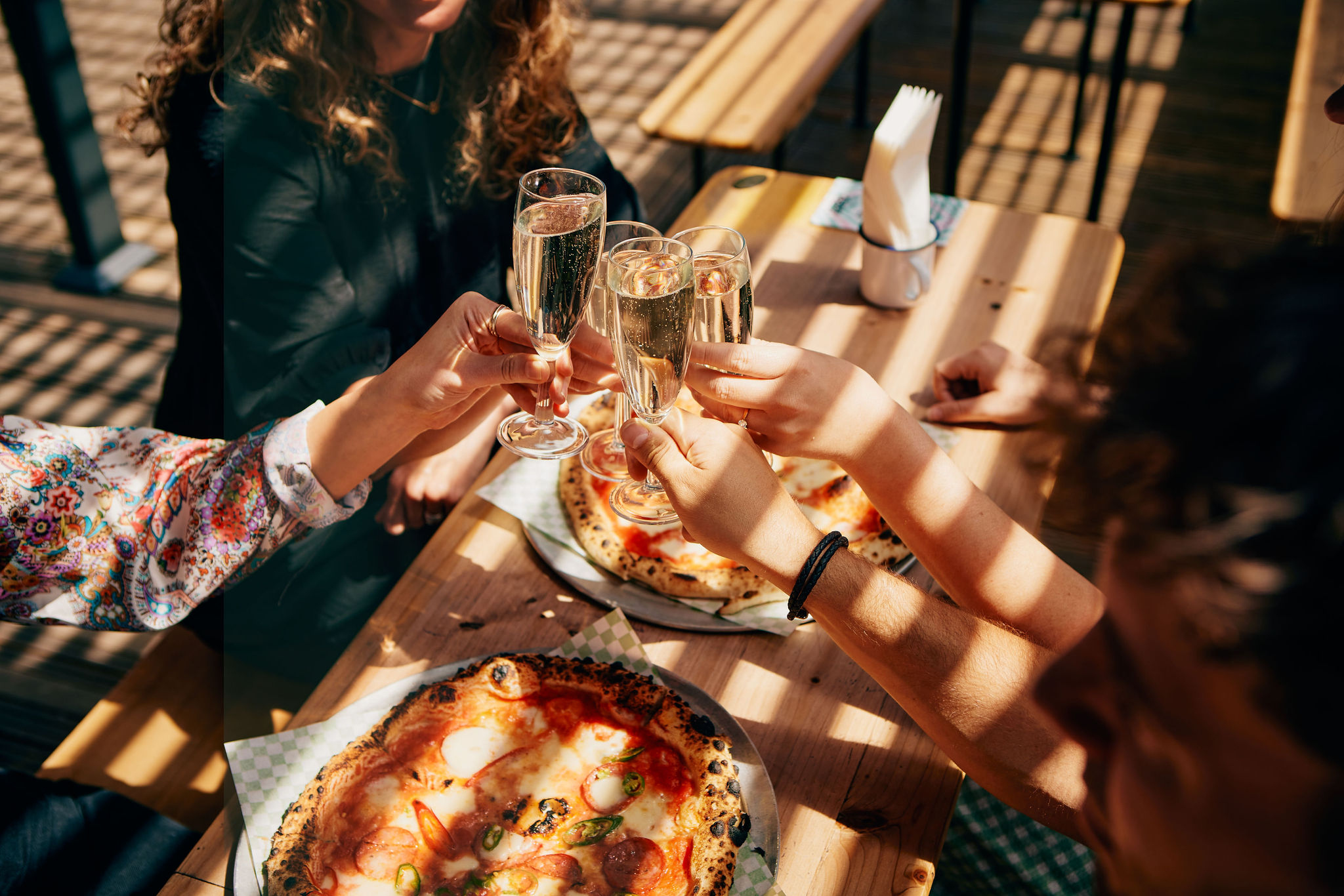 London Shuffle Club
4 Ebor St, London E1 6AW
From one brunch to another, except there are endless supplies of one thing and one thing only. Pizzas. A great idea for groups and anyone that's carb loading, London Shuffle Club's bottomless brunch includes unlimited pizza (vegans and veggies accounted for), booze and a 30 minute shuffleboard taster session to the soundtrack of funk and soul tunes.
For those that are unacquainted with Shuffleboard, it's a game where two teams use long cues to push weighted discs down a lane with the aim of it stopping within a scoring triangle. Seems easy right? Wait until the food and drinks are in the mix. Lanes can accomodate between 2-8 players and your brunch ticket allows you two hours of gorging, boozing and shuffling, and from £30 per person, it's well worth it. To book your ticket, click here.
---
Indian Veg
---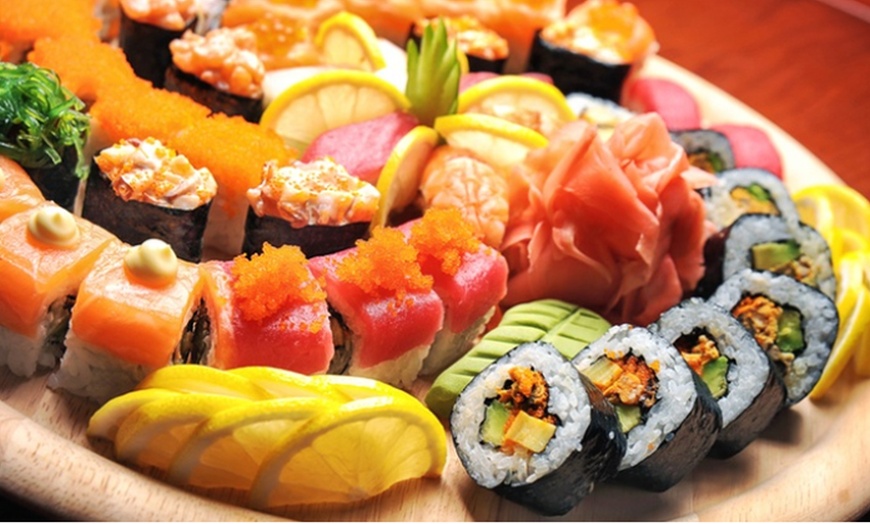 Sushi Cafe
555 Battersea Park Rd, London SW11 3BL
If there's one food we could always have a little bit more of, it's sushi, and Sushi Cafe have answered our prayers with their all you can eat buffet. For under £25, guests can dine on over 50 dishes and for those that are not keen on sushi there are plenty of other options to keep you happy. From Chicken Teryaki to Tempura, Salmon Nigiro to Curry. They're freshly prepared and endless in quantity. Though we do suggest you mix and match your plates a little, the portions are small and there are so many flavours and dishes to sample that you'll want to be calculated with your selection.
Just remember that sessions last only 90 minutes. Maybe check out the menu beforehand so you already have an idea on what you want to eat.
Sushi Cafe isn't the biggest of restaurants, so we highly recommend you book in advance.
---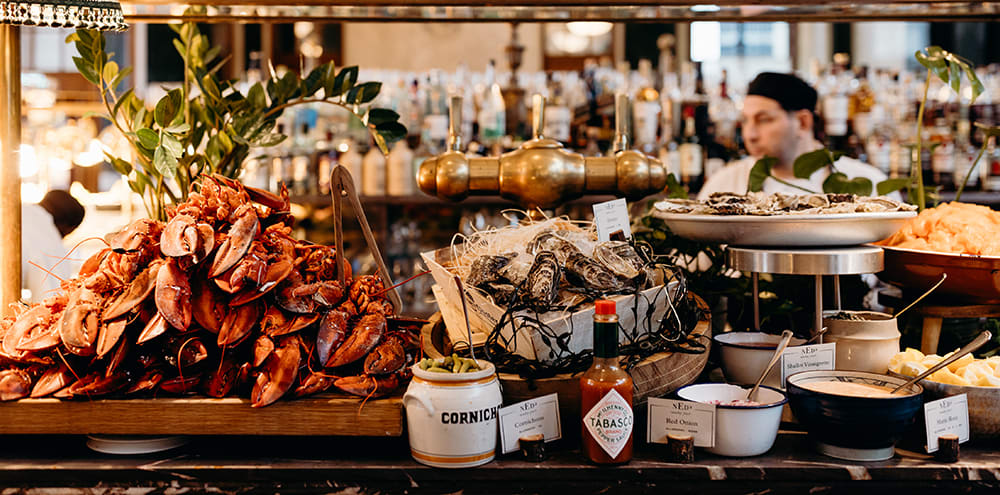 The Ned
27 Poultry, London EC2R 8AJ
Normally a members club, on Sunday's The Ned opens its doors to the public for it's aptly named buffet- The Feast. It's a little bit on the pricier side, but totally worth it. Visually, the layout and monumental amount of food is almost regal. With mouthwatering meals, such as roasts with all the trimmings, weekly specials including lobsters, oysters and cheese. You're also served a glass of prosecco on arrival (which I personally reckon they should do everywhere I go, but I digress). Just make sure you save room for dessert. The profiteroles are heavenly.
The total per person is £90 plus an extra tenner if you want cocktails from the drinks trolley, or £155 per person if you want to add free-flow champagne. Children under 5 eat for free (otherwise that would be an expensive kids meal) and food is half price for children between the ages of 6-12.
Reserve your table here.