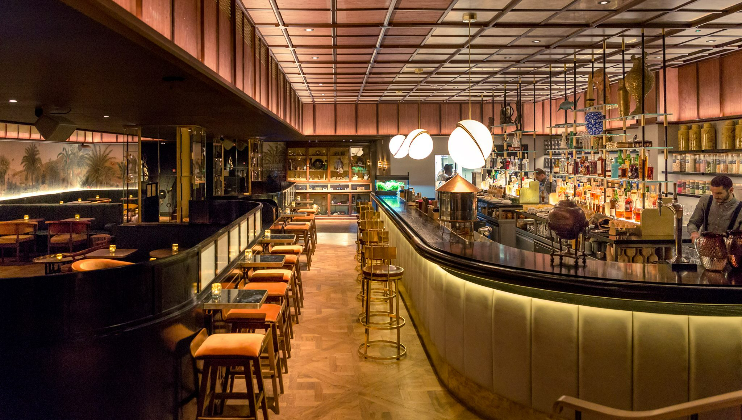 Discover London's Liquid Legends: Unraveling the Enchanting Charm of the Capital's Best Bars
London's bar scene: where mixology meets magic, and libations turn into lasting memories. Whether you're a savvy cocktail connoisseur or a casual imbiber in pursuit of liquid delights, this city has something special in store for you. From hidden gems tucked away in secret alleyways to dazzling rooftop oases with a view, we've scoured every nook and cranny to bring you the best bars that will leave you thirsty for more. So, loosen your tie, raise your glass, and let's embark on a spirited tour through London's most fabulous watering holes!
---
Seed Library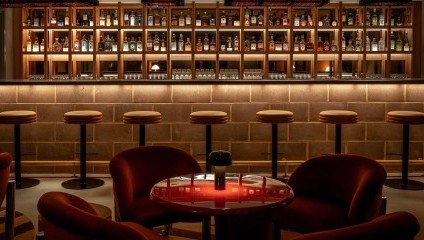 100 Shoreditch High St, London, E1 6JQ
Step into the enchanting world of Seed Library, where mixology meets minimalist magic. Opening its doors from 6 PM to midnight, this cocktail haven embraces the stripped-back analog approach to crafting libations. Prices cater to all, making it a go-to spot for the discerning drinker without emptying your pockets. But it's not just about the drinks—the upcoming 'Mixology Unplugged' sessions and 'Retro Vinyl Nights' promise a unique and immersive experience. With their ingenious concoctions, an ambiance that echoes simplicity, and a focus on the purity of flavors, Seed Library has effortlessly risen to become one of London's best bars, where classic craftsmanship takes center stage.
Explore more of their menu here.
---
Laki Lane
144-145 Upper Street, London, N1 1QY
Fancy a trip to the tropics through tipple and decor? Make your way to Islington and pop into Laki Kane. Whether we like it or not, we have to admit, we all enjoy a tiki bar and Laki Kane is a stylish, enjoyable take on this experience. The name translates as 'a lucky person' in Polynesian and you'll undoubtably feel so after sampling their delicious cocktails.
It's definitely a hot-spot for rum aficionados who are able to enjoy the beverage through events and experiences too, but if rum isn't your thing then take a browse at the menu and see what other wonderful cocktails you can discover. With pan-asian bites, energetic staff members, buzzing performances and a stunning interior to match, be prepared to be transported to warmer climates (through alcohol and aesthetics) without the expensive plane tickets.
To check out and sign up for their upcoming events and experiences, click here.
---
Lyaness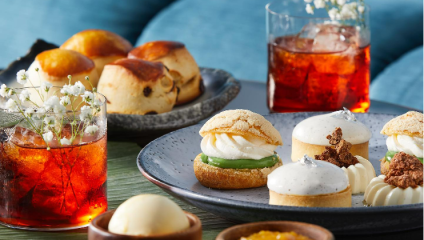 20 Upper Ground, London, SE1 9PD
Set in London's iconic Sea Containers is the new, award-winning bar. The predecessor of Dandelyan, Lyaness (appropriately named after founder: Mr. Lyan) is a gracious and stylish mix of drinks, decor and service. Swapping Dandelyans rich, jewel tones to a softer colour palette of blue and grey, complimented with electric blue and art-deco furniture Lyaness has really outdone itself, especially as it had alot to live up to.
The drinks menu is impressive to say the least. Filled with wierd and wonderful flavours to make innovative concoctions, you won't be able to help yourself but try something new. Step out of your comfort zone with an oyster honey-based marigold gimlet or if you're feeling fresh, try the fermented coconut and lemon lo-fi hard-shake- sounds strange, we know but trust us, it's delicious.
The food compliments perfectly with small plates of oysters and tacos available or sharing platters.
---
The Painter's Room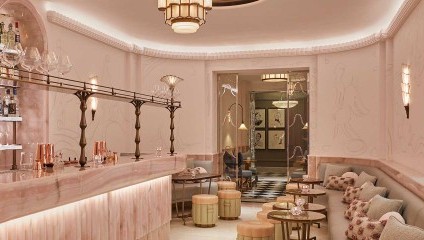 Claridge's, Brook St, London W1K 4HR
Follow the zebra, find Kirsten Scott Thomas, and unveil Claridge's hidden masterpiece: The Painter's Room, London's prettiest 'secret' bar. Designed by Bryan O'Sullivan, it exudes Art Deco charm with its luminous pink onyx counter, Deco chandelier, and artist Annie Morris' playful doodles on the walls. Sip on drinks divided into chapters - Light, Interpretations, Complex, and Clean - as French electro-pop sets the mood. Try the twisted Old Fashioned or fragrant Saint Remy, while the European-inspired bites match the libations. Not avant-garde but perfectly impressionist, it's a gem in Mayfair's bar scene. A haven for tasteful indulgence, it's a must-visit for seekers of unique elegance. Cheers to finding this masterpiece!
Make your reservation here!
---
Night Jar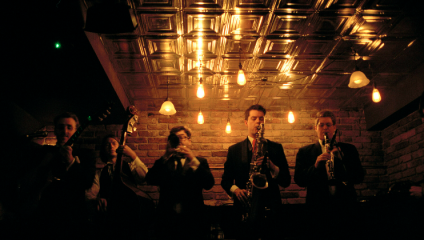 129 City Rd, Hoxton, London, EC1V 1JB
Another speakeasy conveniently named after a bird, Night Jar is an irresistable set-up of innovation, live music, and an array of cocktails that has been bringing old school and glamour to Shoreditch for over 10 years.
Playing predominantly jazz, head on down with your peers and melt into the relaxing atmosphere whilst sipping on something different to your usual whisky sours. Acknowledging that drinking can be a pleasure in life, Night Jar serve pre-prohibition, prohibition and post-war inspired drinks rangining from £12-£16. If you fancy a fruity flavour we recommend trying their 'Lupita' cocktail, a citrusy infusion of tequila, diamond lemon liquer prickly pear cordial, lime and pear sorbet. Tangy!
You can check out the rest of their drinks here.
For those that get a little peckish theres a simple and tasty selection of food to accompany your drinks.
We highly recommend making a reservation before heading down because, for a speakeasy, Night Jar certainly fill up fast.
---
Paradise: After Dark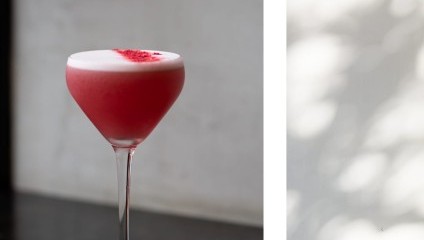 61 Rupert Street, London, W1D 7PW
Paradise: After Dark, Soho - Where Sri Lankan flavors dance on delicious plates and cocktails are a meticulous affair. Dim lights, raw plaster, and a touch of brutalist charm set the scene. Cardamom Espresso Martini, Rambutan and Curry Leaf Daquiri, and off-the-menu Ghee Martini are a must-try trio, expertly crafted by the passionate team. Pair your drinks with curated small plates like Rasavali purple yam and coconut pol-roti and Urid dhal vadai doughnuts for a mouthwatering experience. Escape the beautiful madness of Soho and find your late-night haven at Paradise: After Dark. Cheers to precision and passion in every sip!
Explore more of the menu here.
---
Spiritland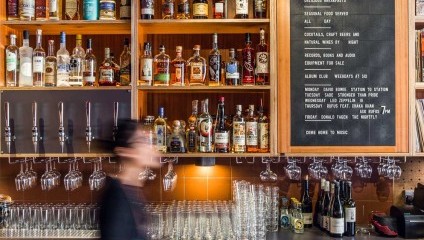 9 - 10 Stable St, London N1C 4AB
Spiritland: A Melodic Haven - Music lovers rejoice! Spiritland is the place where music and culture entwine. With a café, bar, and radio studio in King's Cross, and a Mayfair Headphone Bar, this is a paradise for audiophiles. Experience music as the artist intended with the world-class Living Voice sound system, indulge in in-depth programming, album launches, and talks. Plus, get lost in the ultimate personal audio experience at the Mayfair Headphone Bar. Food, drink, and melodies harmonize for an unforgettable symphony of senses!
From flat whites to creative cocktails, this place has it all. Sip on the Red Clay, a spicy mezcal delight, or indulge in the sticky-sweet Man Child. They've got sake nods to Japan and craft beers that'll make hipsters cheer. Wine lovers, rejoice with a European-heavy selection starting at £4.50 a glass. By day, it's avo-toast heaven, while evenings offer creamy burrata, anchovies, and Italian delights. Top it off with a decadent chocolate brownie or strawberries with clotted cream and black pepper syrup. An audiophile's dream, but the music and the vibe will convert anyone into a happy regular.
---
<> Pamela >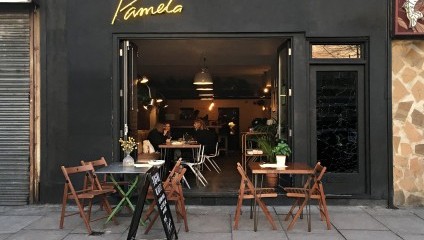 428 Kingsland Rd, London E8 4AA
Pamela: Where Baywatch Meets Booze & Bites - Dreaming of a bar inspired by Pamela Anderson? Look no further! This spot on Kingsland Road brings the surf-rock vibes with a unique twist.
Sip on characterful infusions like the Mitch Buchannon or the 'green one' - aka Des Barres. Picklebacks, snakebite-and-blacks, and Pammy limoncellos add flair to the menu. And let's not forget the soulful feast from Decatur's kitchen, with charred okra, Cajun-spiced crawfish étoufée, and must-try chargrilled oysters. An easy-going paradise with Pamela's signature style - Cheers to the 90s icon and her laid-back legacy! Check out more of the menu here!
---
Moto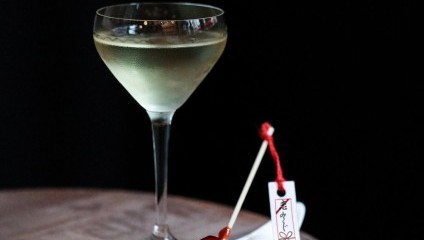 7 Maiden Ln, London WC2E 7NA
Moto: Your Sake Sanctuary - Step into Moto, a bar that celebrates Japan's finest craft drinks. Sip on sake, shochu, gin, and absinthe, all imported directly from the source. With a menu curated for authentic Japanese drinking culture, indulge in stunning brews paired perfectly with tasty food. Get first dibs on exclusive drinks never before seen in the UK, and if you fall in love, take them home with you! Kanpai to that! Let Moto's sommelier-trained staff guide you through sake flights or explore their vintages, daiginjo, Japanese gin, whisky, or absinthe. In this humble, wood-clad space, prepare to discover the true essence of sake. A tiny bar, but big on flavor - try the tender aubergine, pickled cucumber, or the rich miso salmon. At Moto, demystifying sake is an art, and it's time to raise your glass to a new love affair with Japan's treasured elixir.
---
Little Bat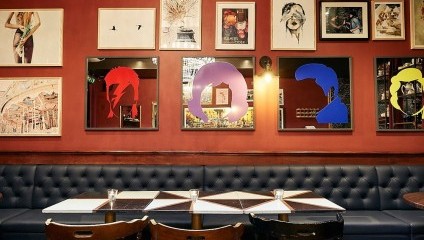 54 Islington Park St, London N1 1QL
Part of the iconic Callooh Callay group, this neighbourhood superhero: Little Bat, can turn any night into an incredible, whimsical journey. Set in a long, narrow space with vintage charm, it's the cocktail hangout Islington needed. With drinks around £9, enjoy a balanced mix of new creations and classic cocktails served in style, from Japanese green-tea cups to vintage coupes. Sip on delightful concoctions like Pan Am, Steve McQueen, and the theatrical Smoking Jack. And don't miss out on comfort-food delights like Marmite popcorn, roast pulled pork, and more. Just make sure you make a reservation in advance, this bar can get booked up pretty quick!
If you're still unsure, why not take a virtual venue tour here?