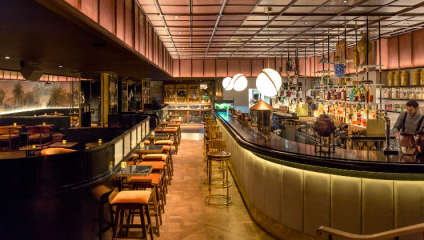 A list of the best top spots for tipple in London this autumn
Boujie bars, hidden cocktail haunts, sensual speak easies and watering holes are constantly popping up all over the capital making it difficult to choose where to spend your hard earned cash. So, as always, we've sampled our way around city (which there were no complaints about) and created a shortlist for the best bars in London. Cheers!
---
Seed Library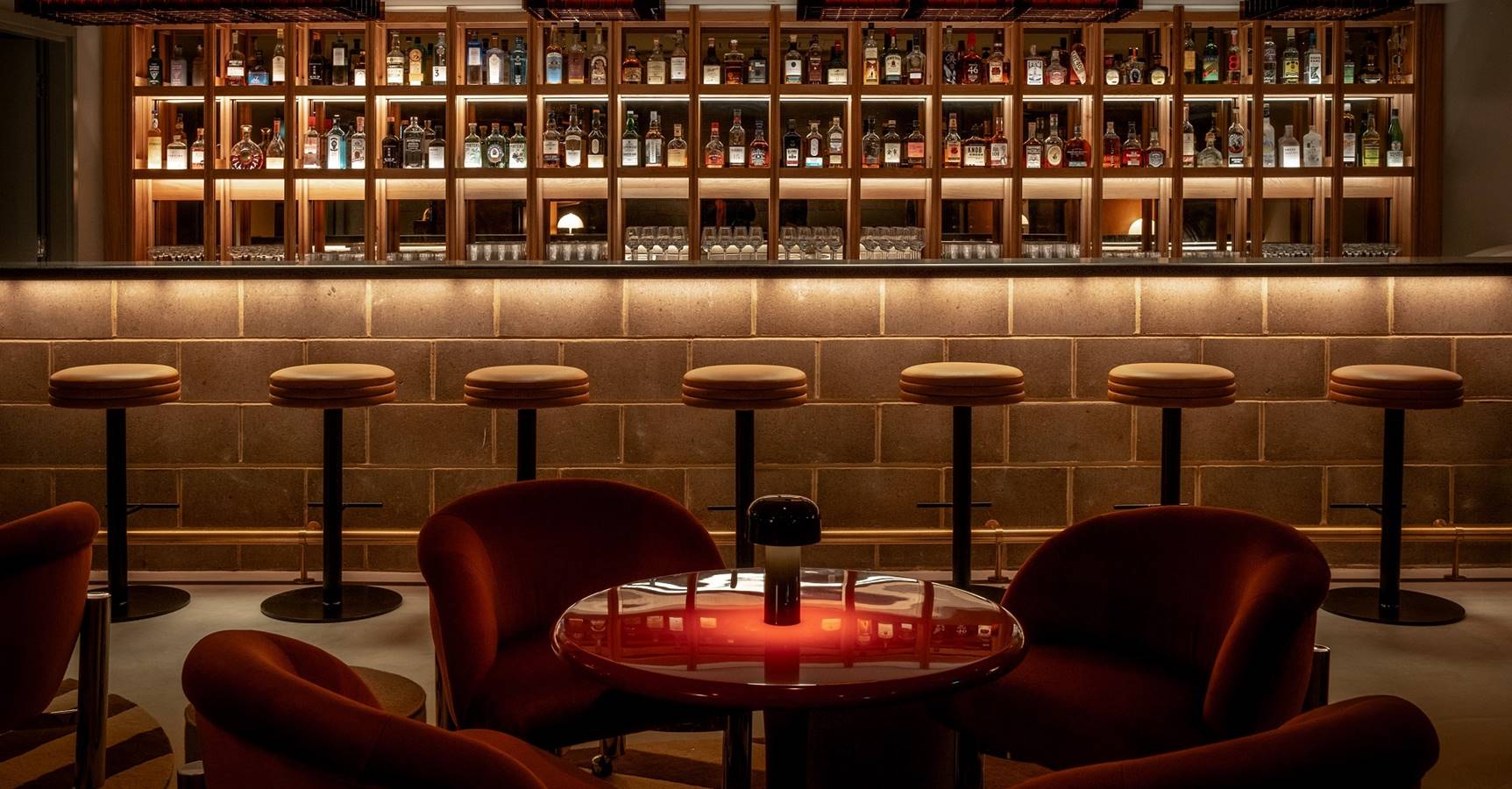 100 Shoreditch High St, London, E1 6JQ
A Shoreditch bar with a focus on stripped back, analogue forms - East London's Seed Library is an unsuspecting bar that can only be described as a chic grotto for those with an appreciation for a sophisticated atmosphere and a darn good cocktail. With plush armchairs, a 70's aesthetic, relaxed lighting and an innovative yet easy-to-choose-from menu, it's certainly a new discovery where you can impress your date or friends. Pricing is pretty standard for London with cocktails averaging £12 and best of all, walk-in's are encouraged (a rarity indeed).
Try the Coriander Seed Gimlet for a fresh kick, or, for something a little on the wild side, a Pea-So-Sour infused with vodka, pea-miso and sorrel.
Worried about where to grab a bite before the booze? No fret! This season the Seed Library has been taken over by Norman's Café where you can gete your hands on the traditional British favourites that put Norman's on the map. You can explore their menu here.
---
Laki Lane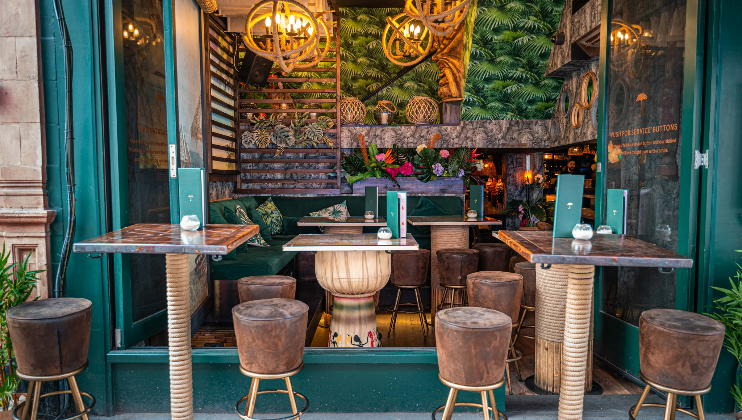 144-145 Upper Street, London, N1 1QY
Fancy a trip to the tropics through tipple and decor? Make your way to Islington and pop into Laki Kane. Whether we like it or not, we have to admit, we all enjoy a tiki bar and Laki Kane is a stylish, enjoyable take on this experience. The name translates as 'a lucky person in Polynesian' and you'll undoubtably feel so after sampling their delicious cocktails.
It's definitely a hot-spot for rum aficionados who are able to enjoy the beverage through events and experiences too, but if rum isn't your thing then take a browse at the menu and see what other wonderful cocktails you can discover. With pan-asian bites, energetic staff members, buzzing performances and a stunning interior to match, be prepared to be transported to warmer climates (through alcohol and aesthetics) without the expensive plane tickets.
To check out and sign up for their upcoming events and experiences, click here.
---
Lyaness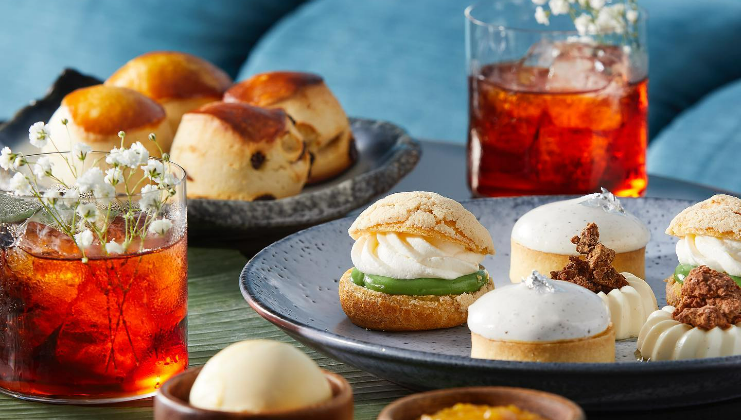 20 Upper Ground, London, SE1 9PD
Set in London's iconic Sea Containers is the new, award-winning bar. The predecessor of Dandelyan, Lyaness (appropriately named after founder: Mr. Lyan) is a gracious and stylish mix of drinks, decor and service. Swapping Dandelyans rich, jewel tones to a softer colour palette of blue and grey, complimented with electric blue and art-deco furniture Lyaness has really outdone itself, especially as it had alot to live up to.
The drinks menu is impressive to say the least. Filled with wierd and wonderful flavours to make innovative concoctions, you won't be able to help yourself but try something new. Step out of your comfort zone with an oyster honey-based marigold gimlet or if you're feeling fresh, try the fermented coconut and lemon lo-fi hard-shake- sounds strange, we know but trust us, it's delicious.
The food compliments perfectly with small plates of oysters and tacos available or sharing platters.
If you're hoping to make more of an experience of your visit, we highly recommend attending afternoon tea, where you will be hosted by the meticulous team that Lyaness is renowned for.
Lyaness is certainly a great contender for one of the best newcomers on the scene, and is highly recommended for any cocktails lover.
---
Oriole
E Poultry Ave, London, EC1A 9LH
This Farringdon speakeasy is an oasis of mystery and the perfect place to head to should you need to escape from the bustling streets of London and disconnect for a little while. Providing its patrons with soothing live jazz, sleek interiors and a cocktail menu that is utterly fabulous, it'll be tough for you and your friends to leave Oriole once you've nestled in.
Their interesting array of cocktails combine flavours, colours and global ingredients harvest a history of adventure and newness with drinks inspired by Africa, The Orient and The Americas to heighten and amplify your taste experience. If you're searching for adventure in a glass, Oriole provides, their Skyefall cocktails blends an eclectic mix of whisky, coffee leaf, stout syrup and clarified octopus milk- strange but sensational. If you're in the mood to try a few then make sure you grab a bite from their food menu before. Offering delectible delights such as truffle mash croquettes and shrimp tostada, there's a dish to go with every drink.
With masterclasses and music to enjoy on each open night why not check out what's on and make an entire evening out of your visit? You won't be disappointed.
---
Night Jar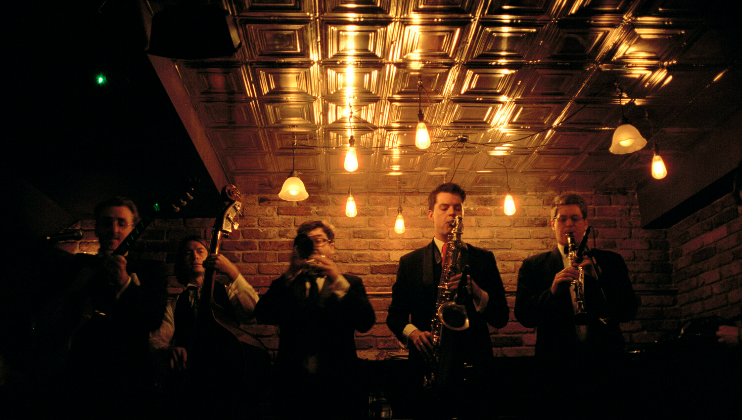 129 City Rd, Hoxton, London, EC1V 1JB
Another speakeasy conveniently named after a bird, Night Jar is an irresistable set-up of innovation, live music, and an array of cocktails that has been bringing old school and glamour to Shoreditch for over 10 years.
Playing predominantly jazz, head on down with your peers and melt into the relaxing atmosphere whilst sipping on something different to your usual whisky sours. Acnkowledging that drinking can be a pleasure in life, Night Jar serve pre-prohibition, prohibition and post-war inspired drinks rangining from £12-£16. If you fancy a fruity flavour we recommend trying their 'Lupita' cocktail, a citrusy infusion of tequila, diamond lemon liquer prickly pear cordial, lime and pear sorbet. Tangy!
You can check out the rest of their drinks here.
For those that get a little peckish theres a simple and tasty selection of food to accompany your drinks.
We highly recommend making a reservation before heading down because, for a speakeasy, Night Jar certainly fill up fast.
---