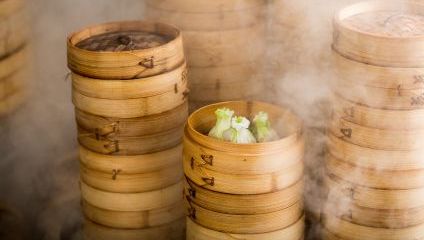 It's time to get steamy with the best Dim Sum in London...
It's not hard to come across these little bundles of joy across London (and no, we don't mean that of the baby kind) but it can be super difficult to select the top spots to deliver these parcels of deliciousness. Dim Sum literally translates as 'touch of the heart' and we've enjoyed our fair share of it whilst roaming around the capital to find the you best Dim Sum in London. So where can you enjoy this traditional Chinese cuisine? Read on to discover more...
---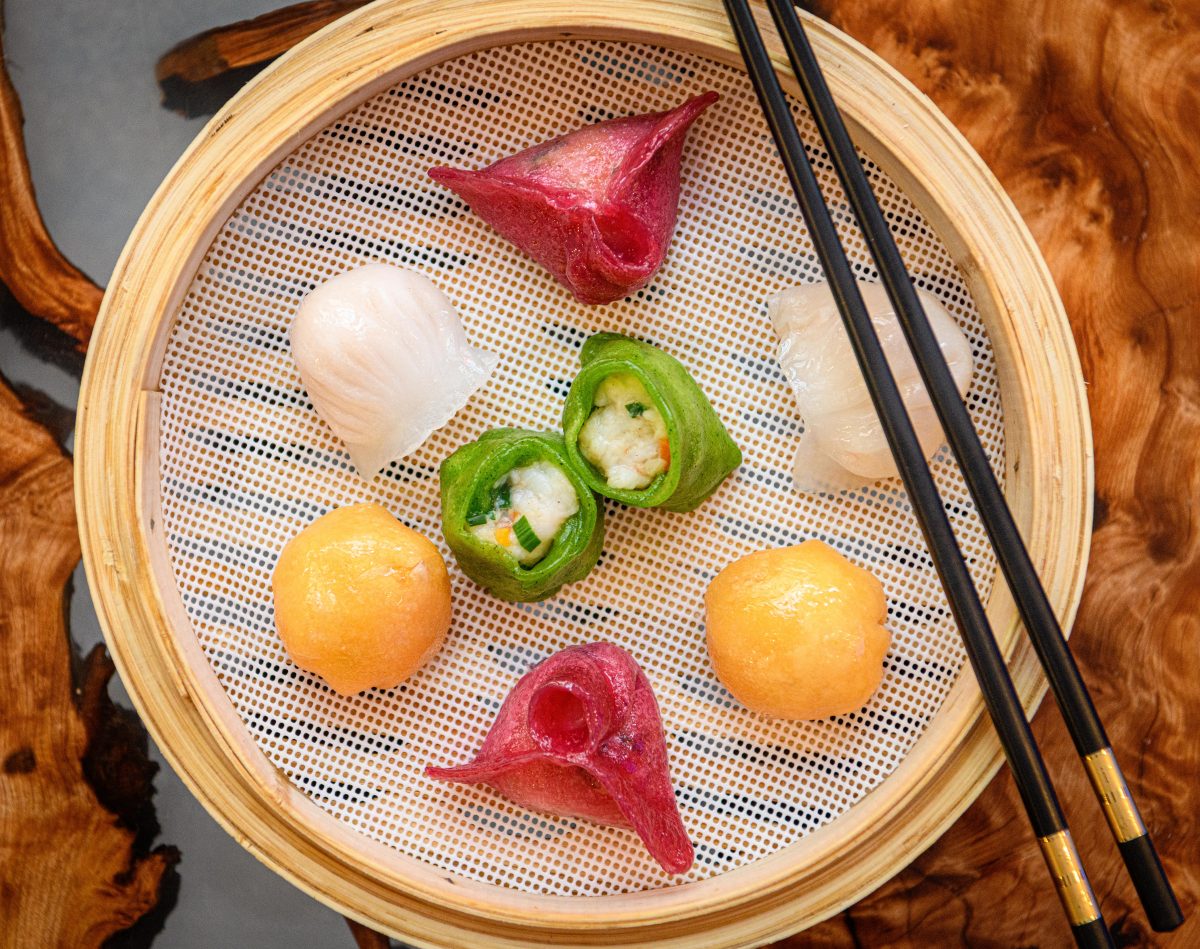 Dumplings Legend
15-16 Gerrard St, London W1D 6JE
Word on the street has it that these dumplings are legendary. Okay, the moniker isn't official to the quality of the dumplings, but we'd definitely use that word to describe them. We thought we'd start in the most obvious of locations in London when it comes to Dim Sum, and Chinatown is obviously going to serve these dumplings in all its glory.
With freshly made xiao long bau that comes in standard vegetarian, pork and shrimp alternatives, you'll be sure to have a taste of the classic here. Take our advice and stop over at Dumplings Legend at lunchtime where the dim sum menu is less conventional than their evening menu (which is probably because they're open until the early hours of the morning and it stops the orders from becoming too hectic). We've stopped by there once at 1am and we totally get it.
For more information, check out their instagram here.
---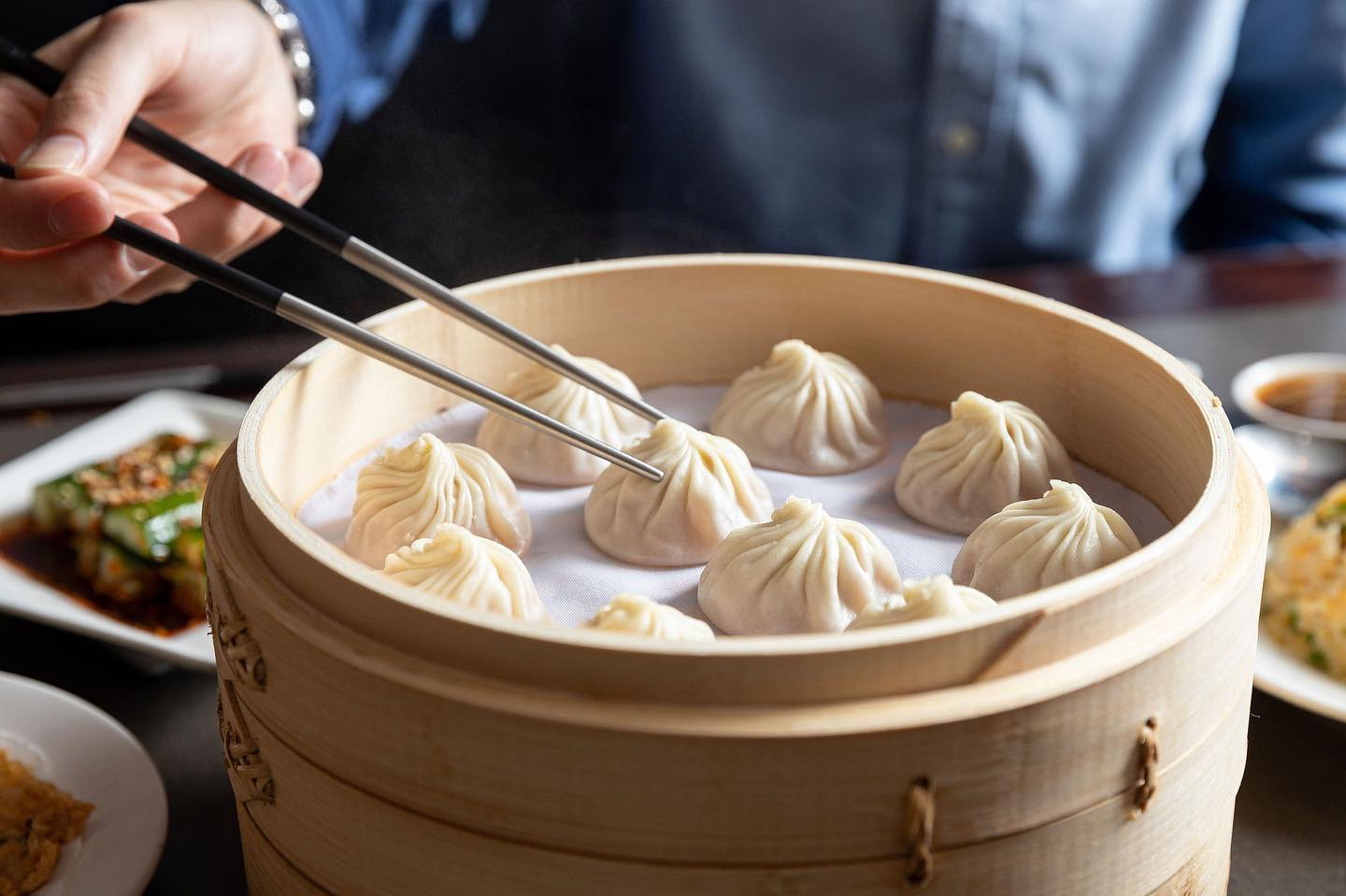 Din Tai Fung
Numerous Locations
Din Tai Fung is renowned for it's xiao long bao formula, being a perfect balance of filling, party and even pleats that are freshly steamed to give you the perfect bite-sized dim sum. Their success is pretty obvious. With over three locations in London and queues out of the door all day long for it's signature dish, it's a given that Din Tai Fung know what they're doing. At least there's a cocktail bar in the Covent Garden location serving a delicious selection of cocktails for you to sip on whilst you wait for your table.
Their signature xiao long bao (little dumpling in a basket) dish originates from the Jiangnan region of China, and are carefully filled with broth and then steamed gently in a bamboo basket. Our mouths are watering already. Just as humble as the bao buns beginnings was that of Mr Bing-Yi Yang and his wife, who began the award winning Din Tai Fung. However there's more to this place than it's sxiao long bao, and those who aren't partial to the tiny packages can rest assured that there are a plethora of delicious meals to choose from on the menu. From wontons to cripsy prawn pancakes. There's something for everyone to enjoy here.
Whether you're planning to dine at Centre Point, Covent Garden or Selfridges, rest assured that you will have a delicious experience, reservations can be made online for up to 6 people which we highly recommend, though walk-ins are also possible.
---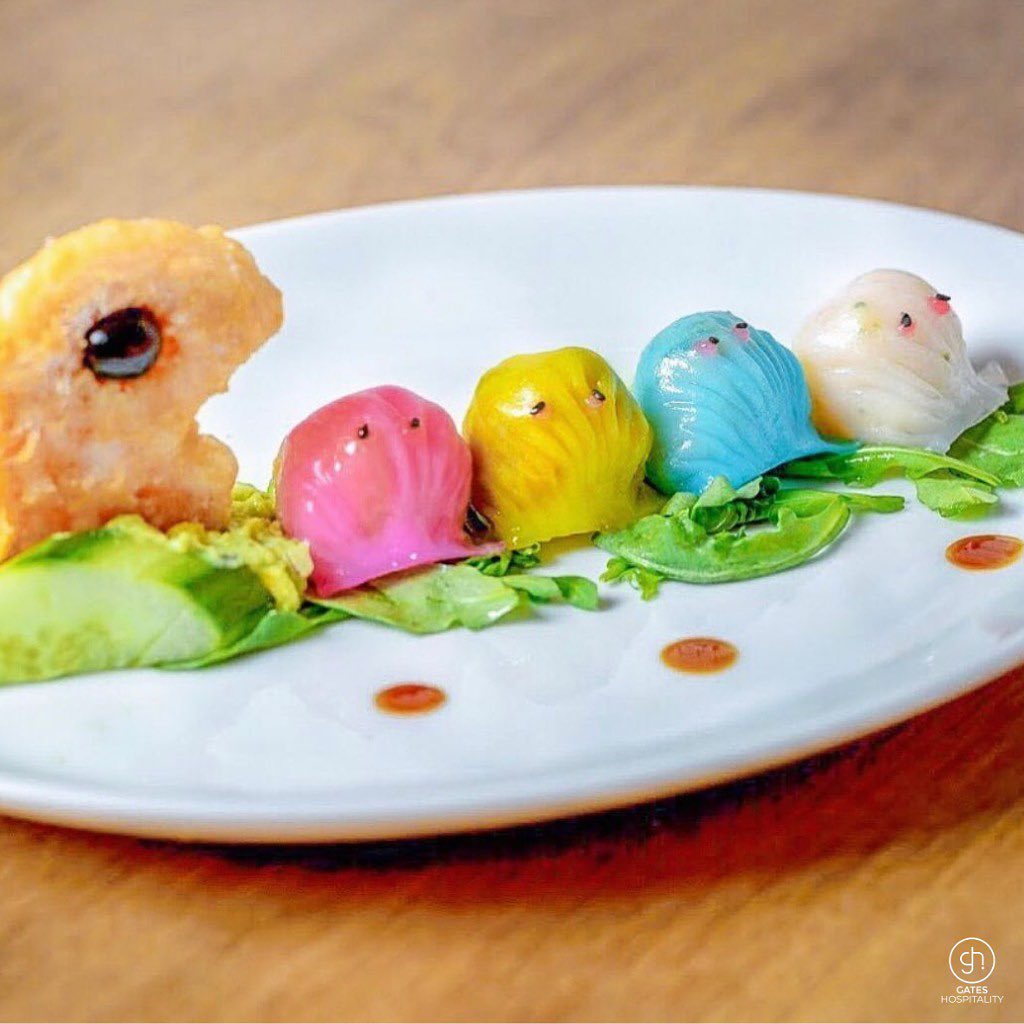 Red Farm
9 Russell St, London WC2B 5HZ
Red Farm is a New York import that gianed social media fame thanks to its cute and colourful dumplings that resemble PacMan characters. It's not the most conventional when it comes to Chinese dim sum, but it's certainly a lot of enjoyment. With their cheeseburger spring rolls and porcupine dumplings adding a further twist to their innovative menu. Every dish is quirky, photogenic and best of all, fun!
Our favourite part? Their signature black truffle and chicken soup dumplings come with a handy white paper straw that helps you suck up every last drop of those delicious flavoursome juices. Just make sure you save some room for their custard bao... it'll certainly hit the spot.
To make a reservation, click here.
---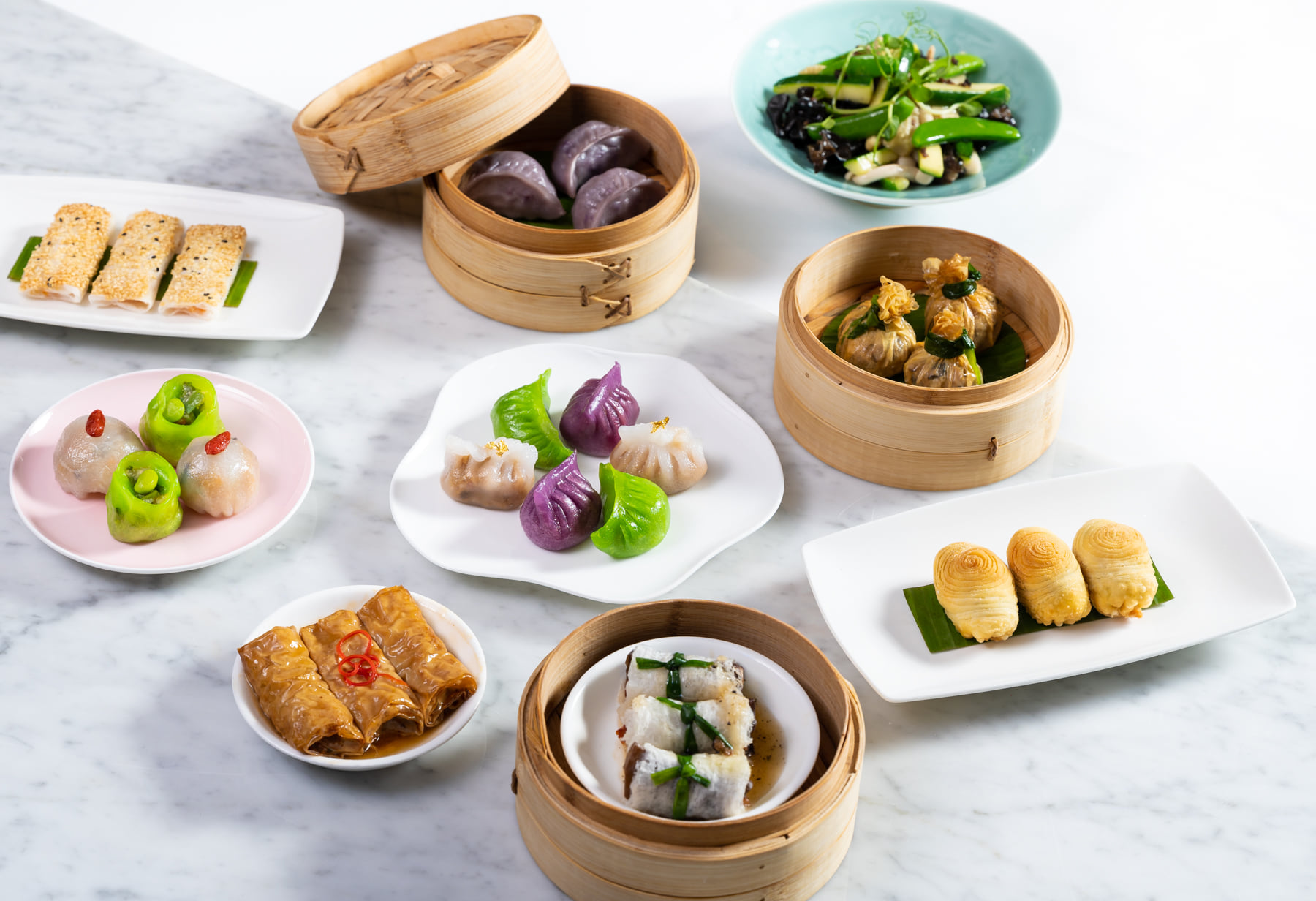 Yauatcha
Yauatcha, Broadgate Circle, London, EC2M 2QS
Yauatcha Soho, 15-17 Broadwick Street, Soho, London, W1F 0DL
Offering authentic Cantonese cuisine in a sleek setting, Yauatcha has locations in both Soho and the City. It's a cool and contemporary choice decorated with dark wood and electric blue panels. Serving dim sum day and night it's difficult to imagine that this relation to the Hakkasan group is now almost 20 years old.
Expect to discover sensational dim sum, from har gau to scallop shui mai, seafood black truffle dumpling and even sweet takes on the savoury staple. Everything is executed to deliciousness and dishes remain at reasonable prices at around £5 each. If you're not sure what to choose there's a specific dim sum menu for £48 per person letting you try all they have on offer. There's also a tasty vegan menu which is not always common in Cantonese cuisine.
Yauatcha know that dim sum is so good you could eat it for breakfast, lunch and dinner- hence why they serve it all day long!
For reservations and more information, click here.
---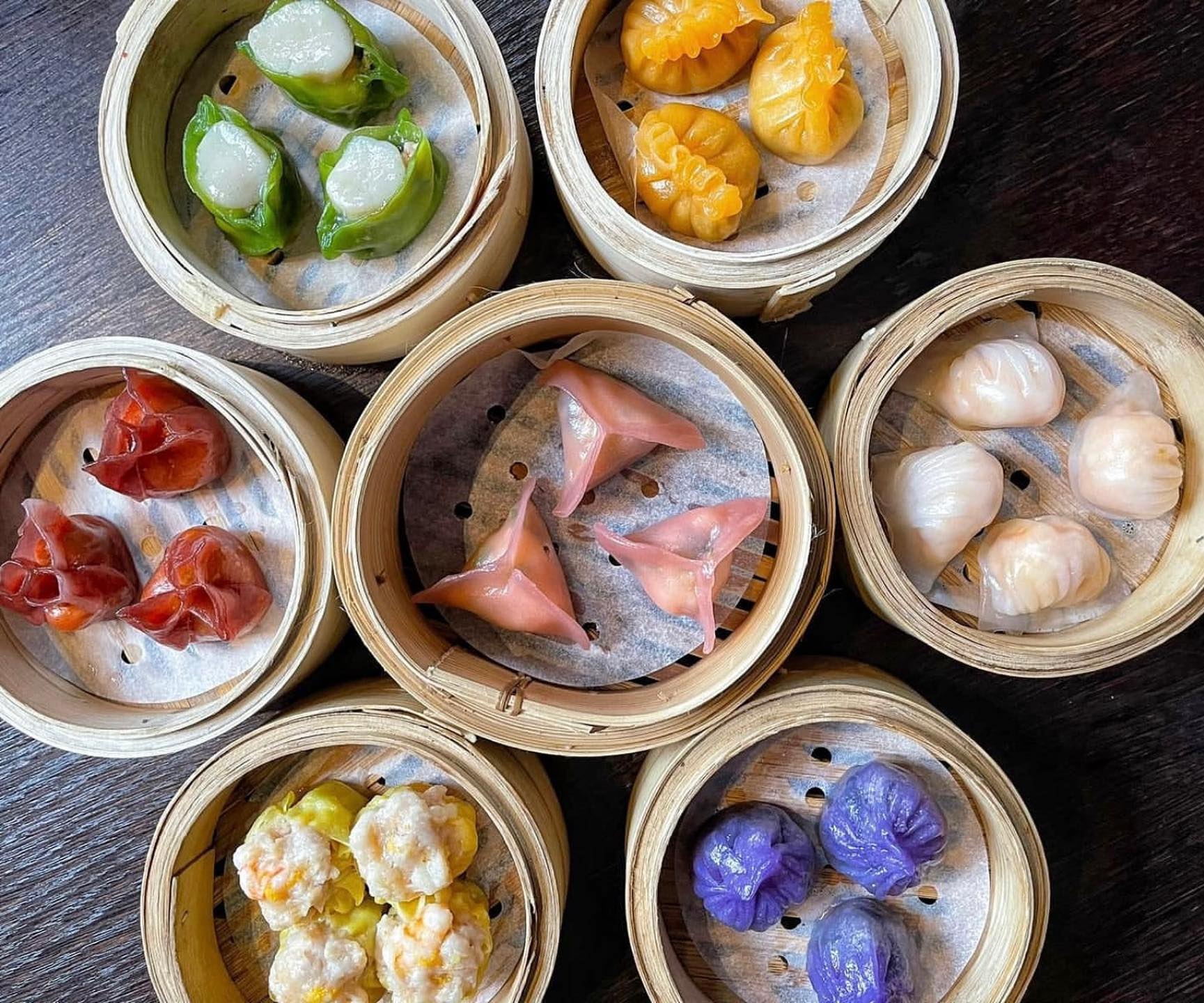 Plum Valley
20 Gerrard St, London W1D 6JQ
Finishing off where we started, in Chinatown lies Plum Valley. This unassuming restaurant moreso lets its delicious food do the talking. It's menu may be smaller than the previously mentioned but the quality and preparation of the food really shines though. They're a family run restaurant that have been serving Asian cuisine since the 80's, being heavily frequented by natives across seas for their authenticity in flavour and style. Whilst you may thing you'll only find the classics here, Plum Valley's menu has some suprises up its sleeve with their unique dim sum creations too. Their Lo Han vegetable dumplings come in a beautiful trio of purple, and their rainbow dumplings offer numerous fillings to satisfy those that are simply stuck for choice.
Unlike their neighbouring restaurants, Plum Valley are only open until 10pm, meaning it's best to stop by before a night out and make a reservation to avoid any queues... which are pretty inevitable considering it's popularity.