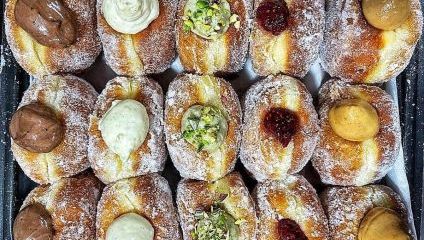 Doughnut worry about a thing, when it comes to the best doughnuts in London, we've got you covered...
London has come a long way in the subject of doughnuts. What was once a supermarket pack-of-five special with the simple jam, sugar combination, is now a whole industry with entire stores dedicated to serving the most delectible of doughnuts to satisfy your sugar (or savoury too) craving. Whether you prefer simplicity and tradtional, innovative or even gourmet, London is stacked with doughnut options for you to work your way through... just like we did when we were putting together this list for you. No regrets at all. So read on to discover the best doughnuts we could find in London.
---
Bread Ahead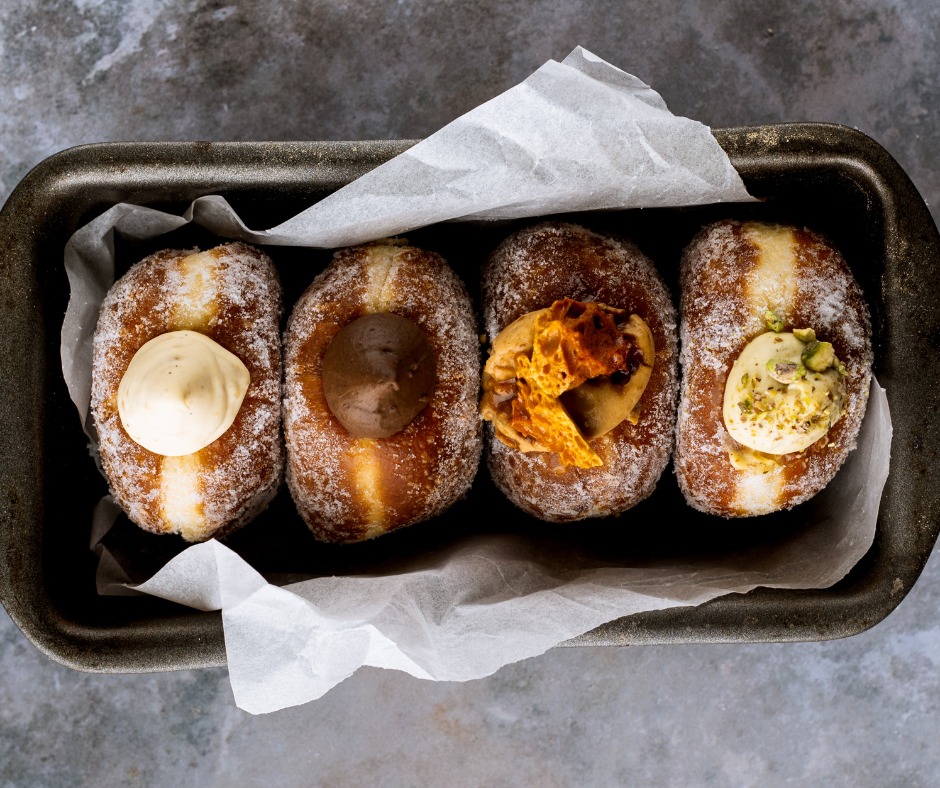 The fact that Bread Ahead runs a specialised doughnut making workshop alone makes it one of our top contenders on this list. Founded in 2013, this busy bakery has become a pilgrimage for doughnut lovers, especially their Borough Market location, where you can see all their doughnuts lined up in different colours and flavours; with limited edition options available too! We recommend the sea salted caramel doughnut for something different yet rich with flavour. You can see what other doughnuts re on the menu here.
Classic doughnuts start at £4, with specials being £4.50. A little pricy, but worth it for the taste.
---
Crosstown Doughnuts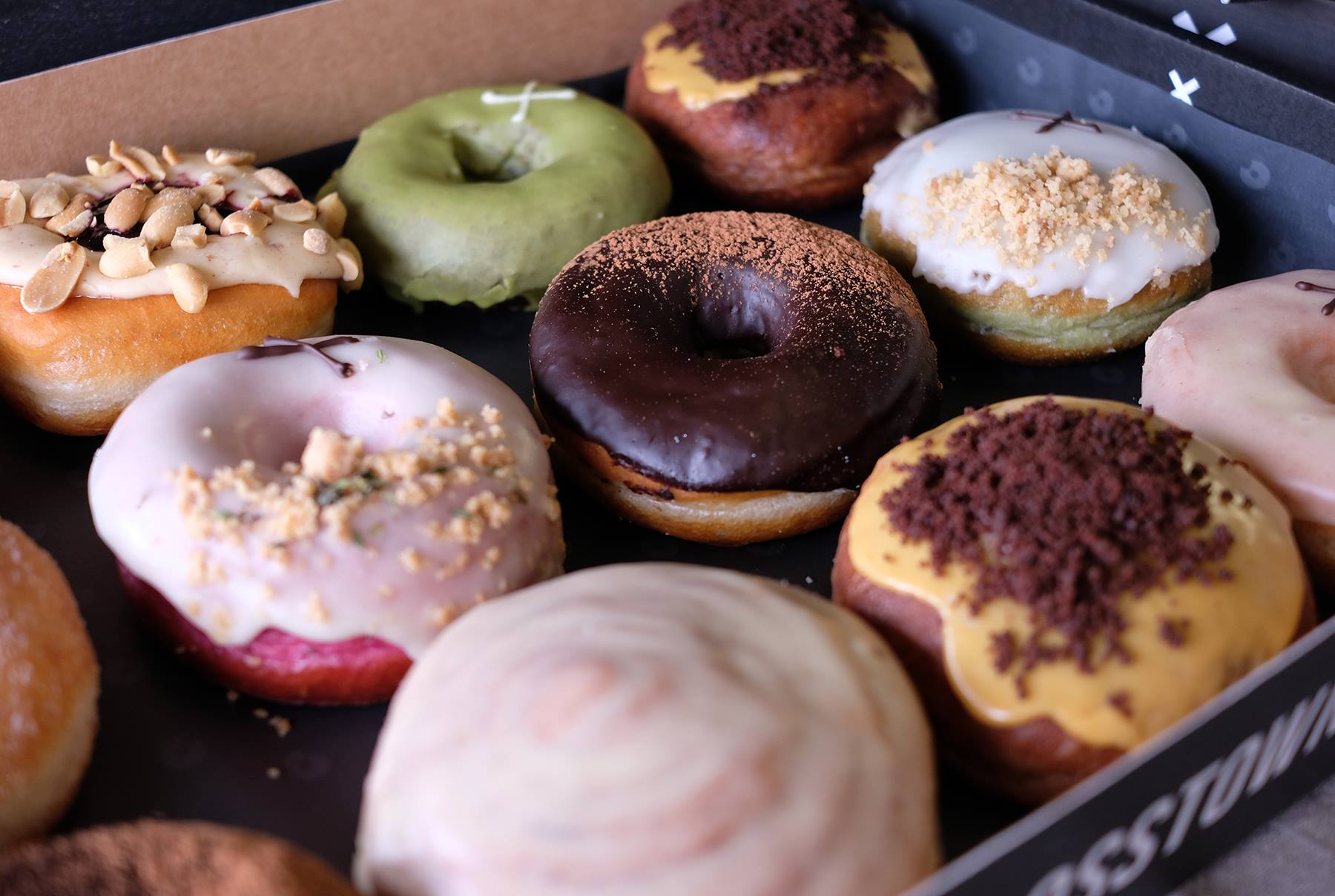 You must be glazy if you haven't tried Crosstown yet. From a marketstall on Leather Lane in 2014 to multiple locations across London, Crosstown has not only grown in popularity but has managed to obtain a bit of a cult following too! Concocting their hybrid sourdough dough that's available in wonderful, and sometimes questionable flavours. Whether it be blood orange, Toncan vanilla bean glaze, peanut butter and blackcurrant compote- the list is as endless as it is exciting. Dusted or filled, these pillowy soft treats will definitely put a smile on your face, and with vegan/ gluten free options available too- everyone leaves happy. Check out their menu here.
If you're not able to get to one of their stores they'll deliver to your door! A dream!
---
St. John's Bakery Bermondsey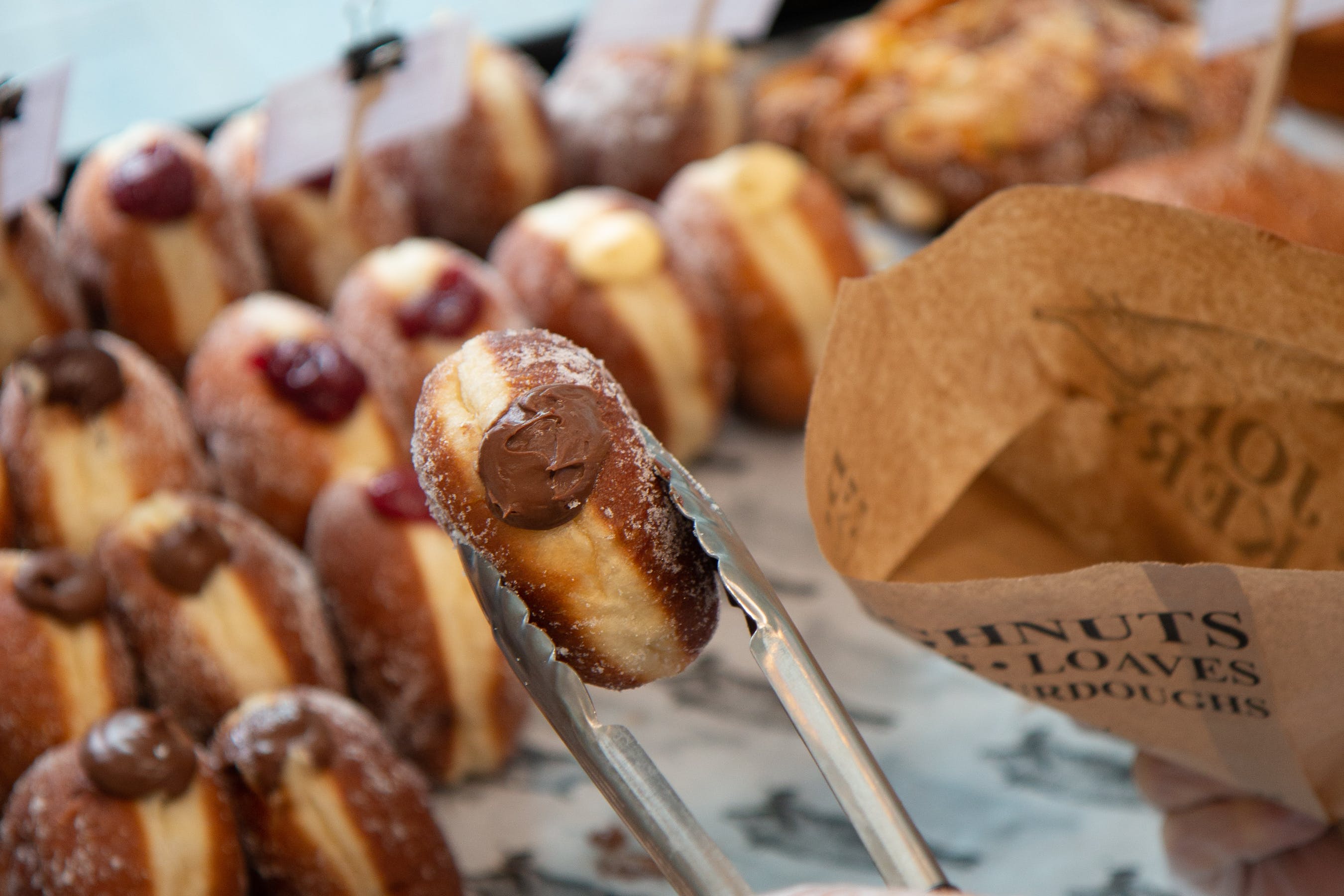 180 Borough High Street, London, SE1 1LH
We've narrowed down their list of bakeries to Bermondsey, because this one has the best doughnuts hands down. The doughnuts here used to be a rare commodity that you could only get your hands on on weekends. You'll still need some determination in you if you want to get your hands on the best flavours, as they sell out pretty quickly, especially because they're fresh from the oven. Specialising in a more traditional style of doughnut, these bad boys are fluffy, rich, doused in sugar and overfilled with creamy/jammy/chocolatey fillings that will burst in your mouth. There are seasonal options too, giving you all the more reason to frequent. Napkins at the ready.
Doughnuts are from £3.20 upwards.
---
Dum Dum Donuttarie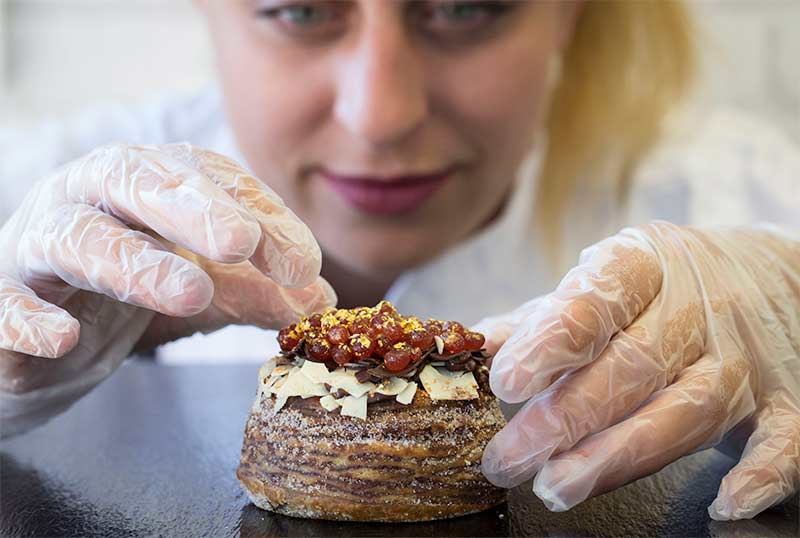 Lower Mall Kiosk 5 The Glades Shopping Center, Bromley BR1 1DN
Available in both Boxpark in Shoreditch and Croydon, Dum Dum's Bakery is the home of artisan doughnuts. Rejecting and redifining the original fried doughnut, the company offer baked goodies drawing on proper patisserie techniques to create airy, butter-enriched treats that will satisfy any sugar craving. It's also the home of the infamous croissant doughnut- flaky and filled with delicious creams. Try the peanut butter doughnut for a salty/ sweet kick. With vegan options too, Dum Dum's have doughnuts for everyone. Not so Dum Dum at all.
---
Japan Centre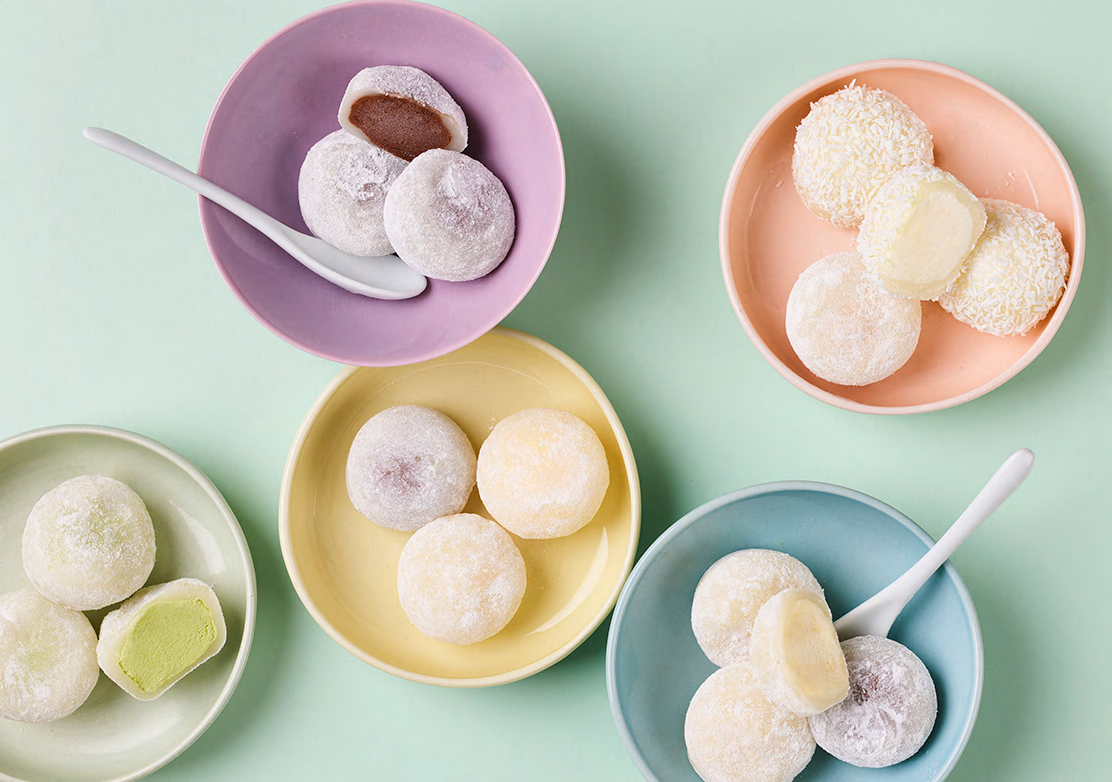 35B Panton Street, SW1Y 4EA
Providing authentic Japanese flavours for over 4 decades, the Japan Centre isn't necessarily devoted to just doughnuts, but they certainly have a great selection. The Mochi Bar at the centre offers a Japanese speciality called pon de ring, made by joining individually rolled balls and then deep frying them. What makes them different from our other suggestions is that the dough itself is made from a carefully curated mixture of rice flour and wheat flour, making the end product a chewier doughnut whilst still being light and airy. There isn't a huge array of flavours available, but the cherry blossom, matcha and original glazed are our top three choices. Combine with some milky bubble tea and you're good to go!