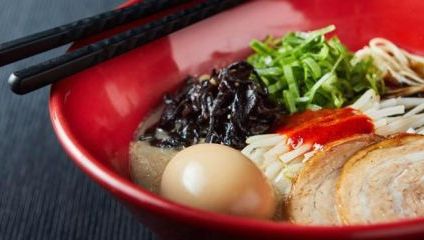 Discover where you can find the best of this piping hot bowl of goodness. Here's where you can discover the best Ramen in London...
Ramen: a piping hot broth filled with vegetables, noodles and other tasty toppings from meet to tofu. People study the craft of Ramen soup making for generations, so there's definitely reason for you to try. Alongside its lineage, it's extremely popular amongst Londoners as the more wholesome comfort food that can warm your soul on even the rainiest of days. So why not find out where you can grab the best quality Ramen in London. Happy slurping.
---
Kanada Ya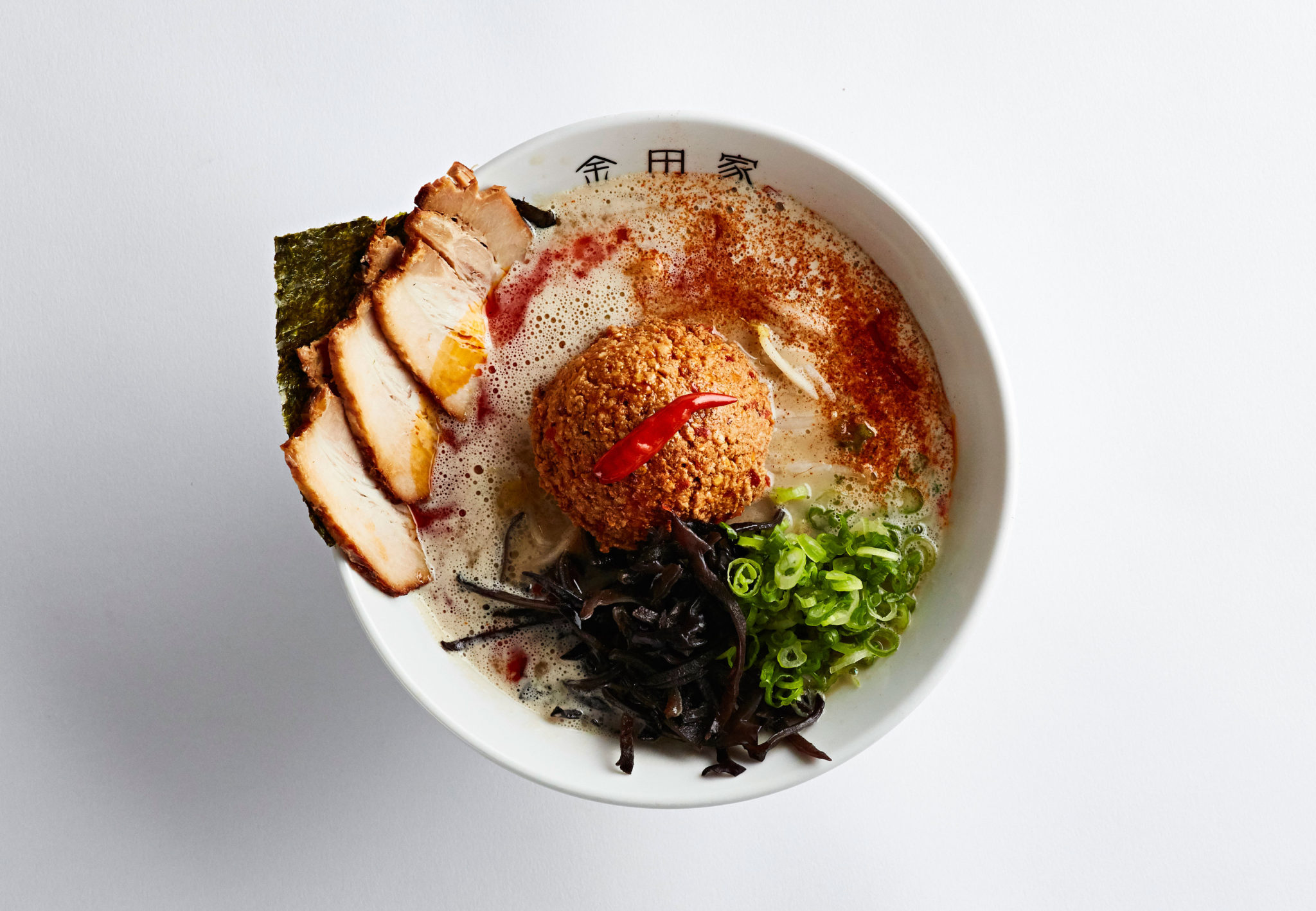 Multiple Locations
It's got the reputation for being one of London's most authentic ramen bars- and with a few branches across the city, it's easily accessible too, though you may have to expect a queue at busier times of the day. Kanada-ya is a Kyushu based restaurant that was founded by Kanada Kazuhiro, who, after injury, found a new life path in the world of ramen and opened his first restaurant in Japan back in 2009.
The dedication to their broth is a good place to start, Kanada-Ya simmer their pork bones for up to 18 hours to create the smooth, rich and tasty ramen broth we all love. There's a range of toppings to choose from, whether it's meat, eggs, vegetables or even porcini truffle. There's also vegetarian ramen and ramen without the broth. With so many different options to try you'll find yourself a good reason to frequent Kanada Ya. The service is quick too, you'll receive your ramen in about 5 minutes of being seated. Quick comfort food that's affordable and wholesome? We say yes.
---
Hakata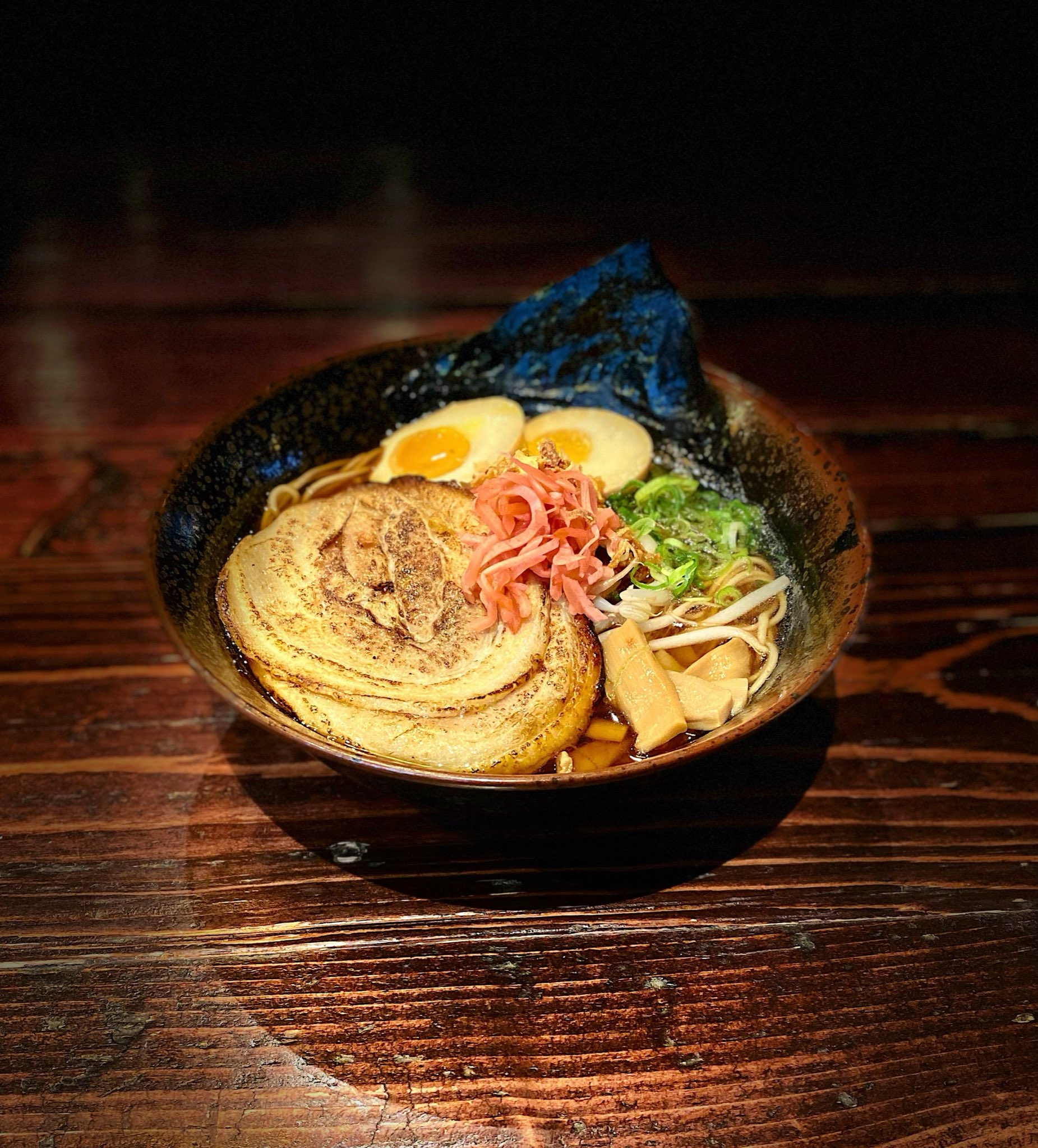 177 Bermondsey St, London SE1 3UW
This Bermondsey hot spot is walk-in only, and can get pretty busy, but don't worry, Hakata state themselves that they usually get people seated within 15 minutes, even at peak times. 5 stars on the service already. Serving high quality comfort food with a friendly and efficient service is Hakata's mantra, using premium Japanese and British ingredients to serve well loved tonkotsu ramen and other tasty Japanese dishes, and when you're done with your meal you can check out their Tokyo dive-bar / speakeasy style bar downstairs and grab a Japanese-inspired cocktail.
When it comes to the ramen, Hakata really hit the nail on the head- or the noodle in the soup. There's a delicious range of ramen available with gluten free, vegan and vegetarian options on the menu so everyone is happy. Pick between a delicious 12 hour stewed pork broth or shiitake mushroom broth base which is just as flavoursome. The generous bowls sit at £11.95 each so you won't leave with a lighter pocket too!
---
Ippudo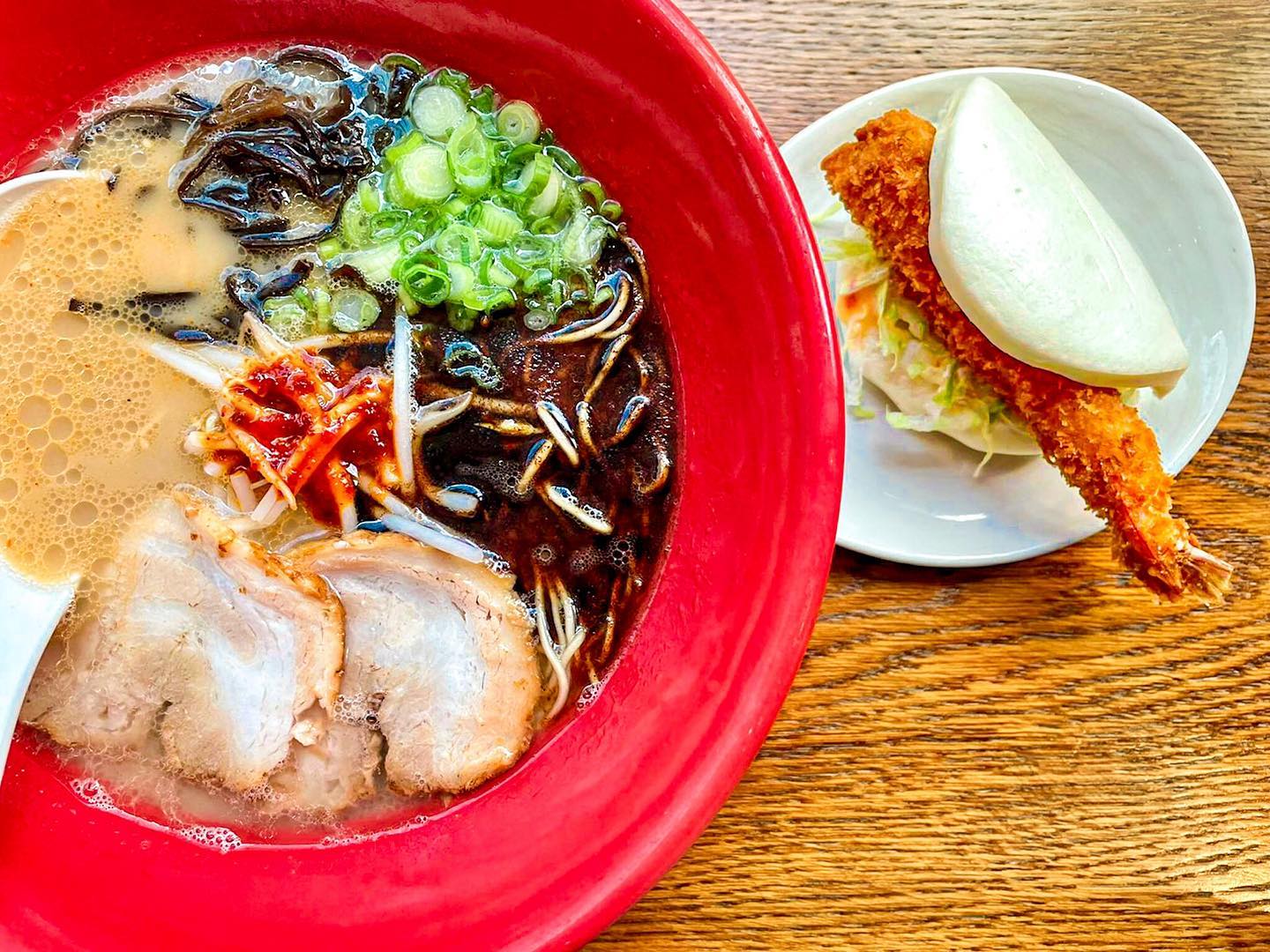 Multiple Locations
A famed name amongst ramen connoisseurs, Ippudo is known as one of the best ramen restaurants not only in London but in the world. Created in 1985 by Kawahara Shigemi, this chain has expanded globally, maintaining its humble yet expert reputation for making the perfect ramen. Here you can choose the firmness of your noodles- which is not a commonality.
It is a walk-in only venue and you're guaranteed a short wait, but trust us, it's worth it. The menu offers a range of ramen delights, with the karaka-men being one of our favourites. Think spicy miso paste, creamy tonkotsu broth, mushrooms, bean sprouts and pork belly. Needless to say, combined with the woody interior that pays homage to quintessential Japanese design, you'll feel like you've travelled halfway across the world with no need to buy a plane ticket. As Ippudo states: 'every steaming bowl is an "arigato"- a thank you which they serve to their customers all around the world with a smile'. We'll see you there!
---
Bone Daddies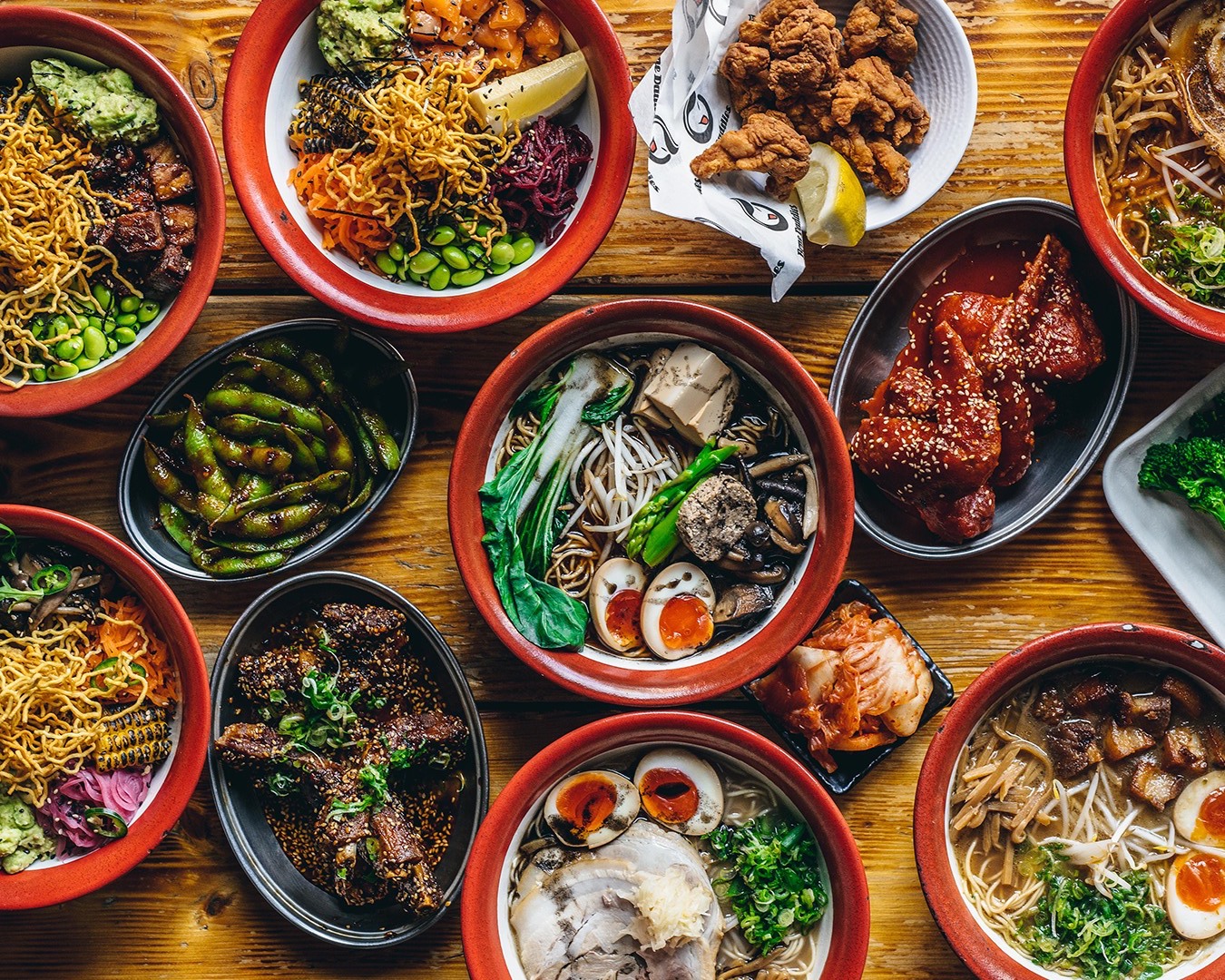 Multiple Locations
From a small branch in Soho to expanding all over the capital, London has rejoiced over Bone Daddies growth, because it means you can get your hands on their sensational ramen at any time. Their rock 'n' roll spirit has become part of their essence, shaking up the ramen scene in London since 2012. The place can get a little rowdy after a few sakes and beers, but this is why we love the venue, they're a little quirky and authentically themselves.
Bone Daddies take their ramen seriously. They spend hours on their broth, and their service is slick and they have an added 'western twist' to some of the dishes giving you innovative and fresh new flavours seasonally. Our favourite on the menu right now is the 'Buffalo Ramen' - think traditional tasty chicken broth ramen, with fried chicken and American cheese thrown in. Comfort food with a twist! There's also plant-based, vegan and vegetarian broths with gluten-free options for the noodles. Fantastic!
---
Shoryu Ramen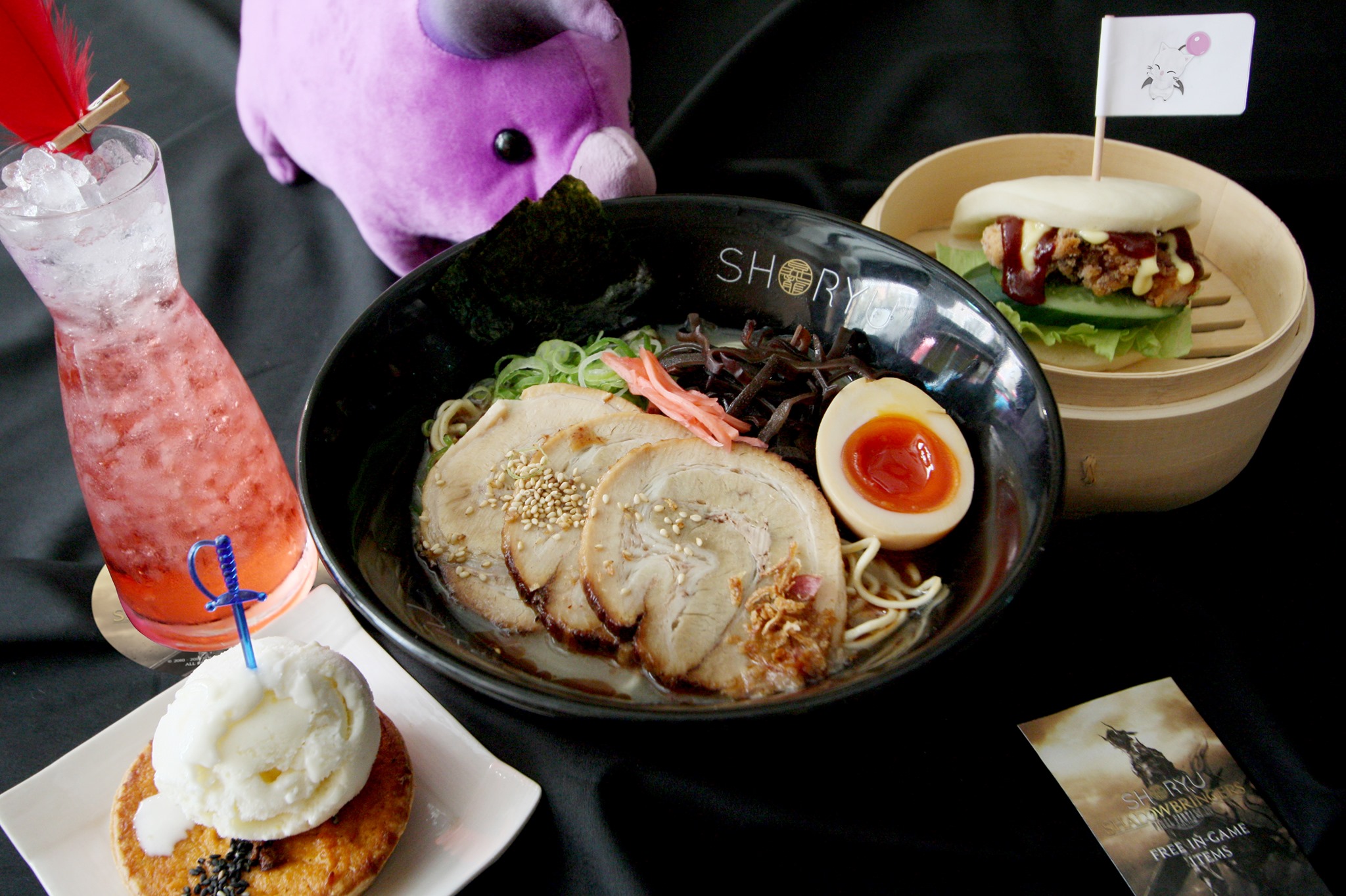 Last but absolutely not least on our list is Shoryu Ramen. This restaurant was birthed by Tak Tokumine and Executive Chef Kanji Furukawa in 2012 with the aim of bringing authentic Hakata-style tonkotsu ramen to London. For just over £10 you can have a delicious bowl of ramen, with a generous serving too! Tuck into their thick and rich white pork soup with thin, al-dente ramen noodles.
Thankfully, you can book a spot here so there's no waiting around. Best yet, you can buy DIY kits and bring the comfort of Shoryu ramen noodles wherever you go. We're Shoryu are going to love it...