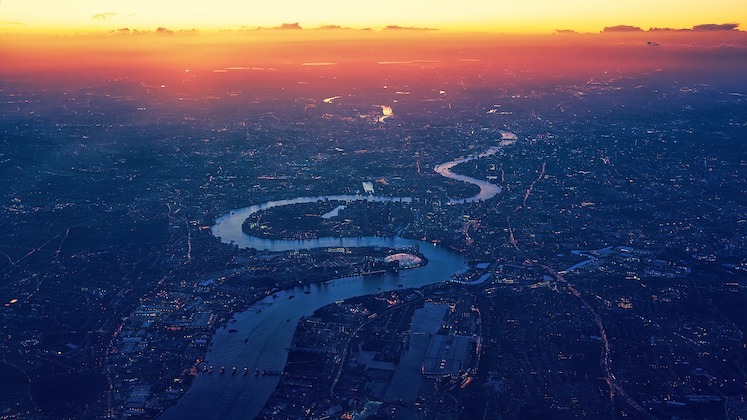 Sunsets in London: Where to find the best free spots
There are beautiful sunset locations all over London and, whether you're looking for rooftop bars or famous parks, we've got you covered. Read on for our favourite places to watch the sunset in our capital city.
Primrose Hill
Primrose Hill, just above Regent's Park, is the highest hill in North London and the perfect place to watch a sunset with your beloved. You won't be alone - many a couple can be found cosying up together at this sunset spot - but for good reason. The panoramic view it offers of the London skyline is uninterrupted, and you'll be nicely placed for a trip into town afterward. So, to paraphrase Blur, "take a trip to Primrose Hill, the view's so nice".
Primrose Hill is found in the Borough of Camden, just north of Regent's Park.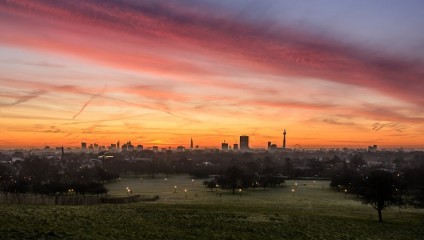 Telegraph Hill
The more secluded Telegraph Hill in Brockley - the best sunset spot in South London - has a view which is just as gorgeous, if not as all-encompassing, as that of Primrose Hill. What's more, you can grab a delicious fresh pizza from the excellent Dinner for One Hundred pop-up outside the Hill Station Cafe. What's not to love?
Telegraph Hill Park is found in Brockley, Lewisham. Hill Station Cafe is located at SE14 5TY.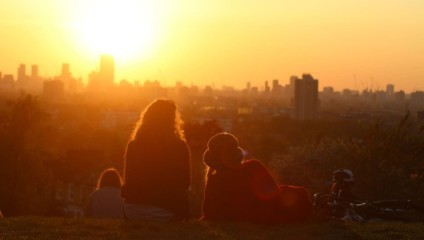 Richmond Park
The incomparable Richmond Park makes up for its lack of elevation with a greater sense of escaping the urban sprawl. The highest point is over by the magnificent Georgian mansion Pembroke House, though our favourite sunset spot is by the pond. There you can sit amongst the ducks, and revel in the light bouncing off the water. Fancy a tipple? The Roebuck, on top of Richmond Hill, is a lovely pub which also affords great views of the Thames.
Richmond Park is found at TW10 5HS. The Roebuck can be found at TW10 6RN, both in Richmond.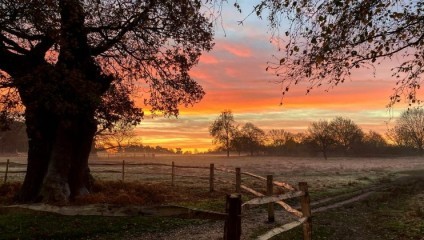 Frank's Cafe
Frank's Cafe in Peckham is a summertime rite of passage for any self-respecting South Londoner. The view is very South London - by which we mean urban, no-nonsense and quietly spectacular - the atmosphere is always buzzing, and we think the affordable pints and extremely decent Negronis make it the best rooftop bar for a sunset in London.
Frank's Cafe is located on top of Bold Tendencies, Multi-Storey Car Park, SE15 4TG.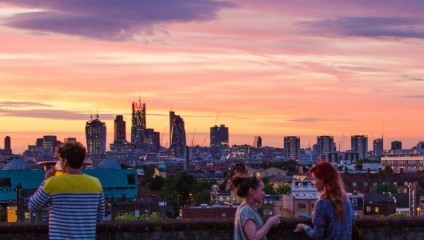 Waterloo Bridge
Ray Davies wasn't joking when he penned those immortal lines - Waterloo Bridge is picturesque, with both the East and West facing views taking in some of London's greatest landmarks. You'll be facing West, of course, but facing East to see the reds and oranges glancing off the surrounding buildings is just as rewarding. If you find yourself nearby, Waterloo is a beautiful place to head for sundown, and can quickly turn an ordinary evening into something rather special.
Waterloo Bridge can be found crossing the Thames between the South Bank and the North Bank, in Central London.
---