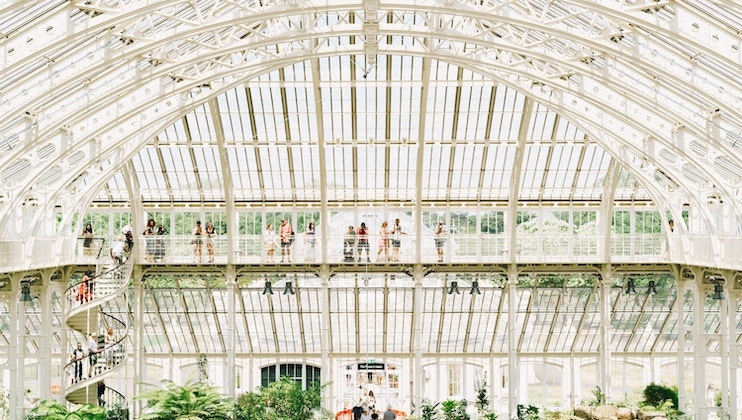 Love plants, nature and greenery? Then it's time to explore London's most beautiful gardens…
Many people who live in London don't have a garden of their own. You're often more likely to have access to a communal outdoor space, a tiny balcony - or nothing at all. Fear not, the city is packed with opportunities for anyone who loves a good garden. Here's where to go to relax outdoors, surround yourself with green things or even get your hands dirty digging, planting and harvesting.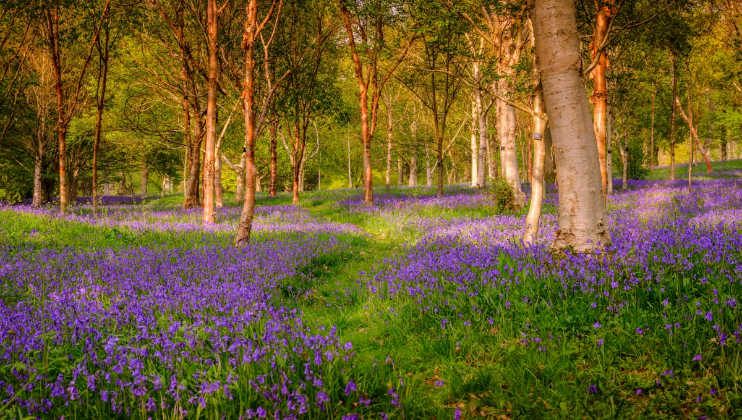 <> Community Gardens and Allotments >

London may sometimes seem like a concrete jungle, but it is actually a very green city and has a huge number of parks and public gardens. Unfortunately most of the city's allotments have very long waiting lists. If you'd like an allotment of your own, you will need to apply via your local council to be added to the waiting list for a nearby plot. But in the meantime there are many community gardens always keen for members of the public to help out with planting and harvesting fruit or vegetables. King Henry's Walk Garden in Islington is an award-winning community garden where you'll find beautiful wildlife and even beehives. Members of the public can help out with the upkeep of the garden at Volunteer Work Days. Likewise, The Phoenix Garden is a community garden managed by volunteers which offers a green retreat from the stresses of London's West End as well as a much-needed habitat for urban wildlife. And the World Peace Garden is a new project aiming to transform an area of neglected wasteland in Hampstead into a peaceful community garden.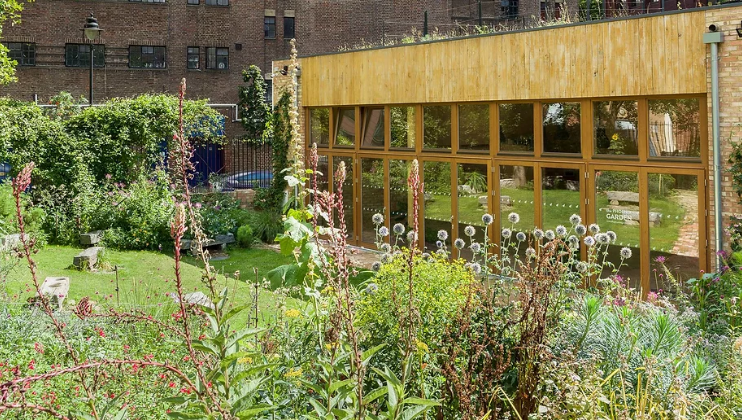 <> Formal Gardens >

London's stately homes and historic estates boast a beautiful selection of rather fancy formal gardens. These are gorgeous places perfect for a leisurely afternoon stroll and for gathering inspiration for the extravagant gardens of your future dream home! Fenton House in North London has a secluded 300-year-old garden, complete with apple orchard, ideal for whiling away an hour or two. Or why not visit the Horniman Museum's award winning gardens in Forest Hill? Their 16 acres include botanical displays, meadowland and a nature trail. While you're looking at museums, why not take a trip to the Garden Museum in Lambeth - a whole museum dedicated to celebrating British gardens through the years. Alternatively, head to Kew Gardens to discover one of London's most famous and spectacular gardens. Showcasing plants from across the world, Kew is also home to woodlands, lakes and an iconic Victorian greenhouse; the Palm House. And if you're inspired by Kew's greenhouses, make sure you visit the Barbican Conservatory - a secret green oasis in the heart of London. The little-known conservatory is only open on select Sundays each month and is full of tropical plants and trees.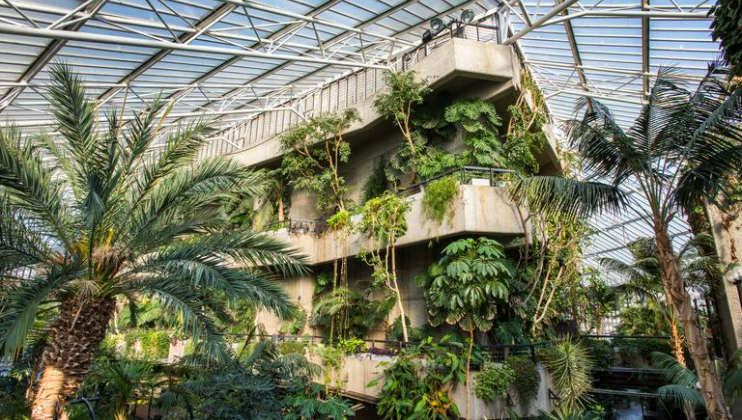 <> Unusual Gardens >

There's always something new and quirky to discover in London. And the same is true of the city's gardens! The Skip Garden in King's Cross is just what it sounds like - an urban garden where plants are grown in old skips. St Dunstan in the East is a public garden situated on the site of Anglican Church St Dunstan. After the church was severely damaged in the Blitz, the building was never rebuilt. Instead, nature has been allowed to reclaim the site, turning it into a peaceful and poignant green space in the heart of the city. Also in the centre of London is Chelsea Physic Garden - the city's oldest botanical garden, dating from the 17th century when it was established to grow medicinal plants for London's apothecaries. Placed right on the river, the Chelsea Physic Garden has a unique microclimate which allows a huge range of plants to thrive there. Finally, head up to The Roof Gardens in Kensington to discover a completely different kind of London garden. Open to the public free of charge, this extravagant space includes Mediterranean gardens inspired by the Alhambra palace, English woodlands and even flamingos!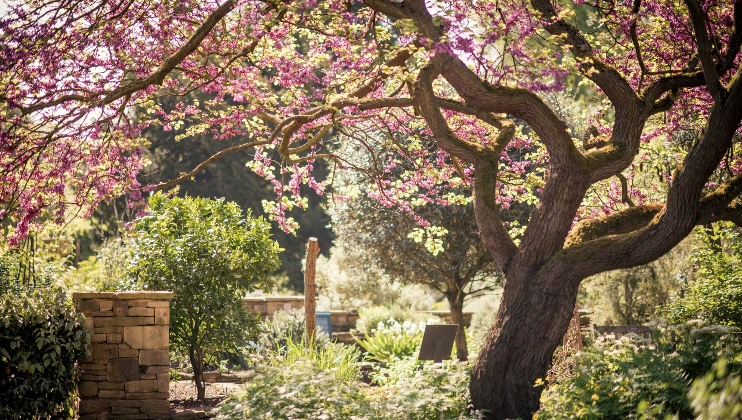 <> Gardening Events >

National Gardening Week is run by the RHS and takes place in April or May every year, offering events and activities such as workshops, garden parties and guided walks across London. The famous Chelsea Flower Show also takes place every May, transforming the grounds of the Chelsea Royal Hospital into a horticultural wonderland. Open Garden Squares Weekend generally takes place in June and sees around 200 gardens open to the public - offering a rare chance to take a peek into some of London's loveliest private gardens, from traditional private squares to contemporary roof gardens. And if you want to visit a slightly grander residence, a section of the Gardens at Buckingham Palace are generally open for a limited time between July and August each year when you visit the palace's State Rooms.

---