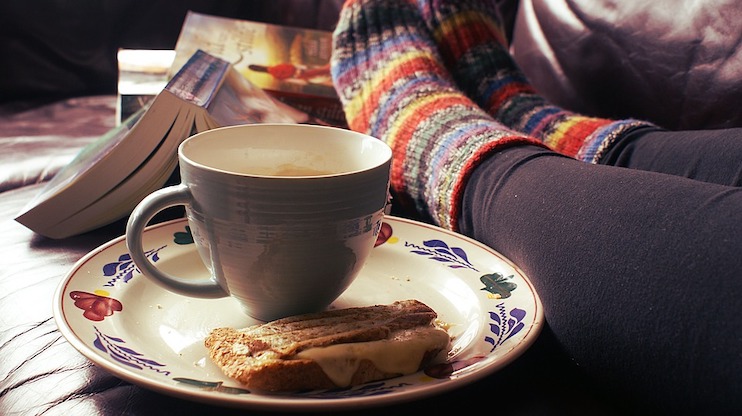 Snuggle up this season with this comprehensive guide to Hygge in London.
This year, the Danish concept of Hygge has been warmly embraced in the UK, even becoming one of the Oxford Dictionary's Words of the Year for 2016. Hygge is all about cosiness, comfort, warmth, and intimacy - things which can sometimes be hard to come by with our busy London lifestyles! Luckily, winter is the perfect season to explore Hygge; snuggling up in the warm while cold winds blow and snow falls outside is the ultimate hyggelig experience. So if you're a Londoner yearning to embrace this comforting Scandinavian concept, here are some ideas to get you started.
---
Head to the Pub
Pubs may be an extremely British tradition, but they can intersect nicely with the Danish idea of Hygge. For a start, let's ignore any busy, overcrowded pubs with loud music! If you want to enjoy a hyggelig pub experience, you need to find a homely and quiet pub full of little nooks and crannies, with comfy armchairs pulled up next to a roaring fire. Find yourself an unpretentious and friendly local where you can gather a group of close friends and settle in for hours and hours. If it has a collection of old board games, a menu packed with comfort food, or a pub pet you're on to a winner! While you're there, order a hot toddy or mulled wine to counter the chilly weather. The Spaniard's Inn on Hampstead Heath and The Grove between Balham and Clapham are two great London pubs that would lend themselves well to an afternoon of Hygge.
Photo credit: Chris Guy
---
Get Crafty
Pretty, homemade (and perhaps less-than-perfect) items will help to transform any poky London flat into a hygglig retreat. Knit yourself a pair of warm socks with a Stitch & Story knitting workshop, held every Saturday morning at Drury Lane's wonderful Farm Stand, or create a beautiful mug to sip warming drinks from at Clapham Pottery. There are also a wide range of workshops offered by the London Craft Club or the fantastic Tea & Crafting including paper cutting, embroidery and cake decorating. Choose a crafty skill to learn and you'll never be in need of something to do next time you decide to have a lazy hyggelig night in.
---
Have a Warm Drink and a Sweet Snack
If you're looking for hyggelig charm in London, you're likely to find it in a cosy coffee shop or bakery. Have a leisurely catch-up with someone special over a mug of hot chocolate, or treat yourself to a Danish Cinnamon bun and get stuck into that novel you've been meaning to read. Traditional Nordic treats can be found at ScandiKitchen between Oxford Circus and Goodge Street or the peaceful Nordic Bakery, which has a number of locations in London. Or, move away from the Scandinavian theme but embrace the cosy and homely at some of London's most welcoming cafés and coffee shops like Prufrock Coffee in Farringdon, the tiny and artsy Lumberjack in Camberwell or the Tea and Tattle opposite the British Museum.
Photo credit: Charlyn Wee
---
Explore Nature
Taking a walk with a loved one - particularly if you're both bundled up in layers of scarves and hats - is a great form of Hygge. A trip to Hampstead Heath is always a good idea, as is a wander around the beautiful Greenwich Park with its sweeping views over London. If you want something a bit different, London also has some lovely farms which offer a welcome break from the busy city crowds as well as the chance to meet an array of cute critters. If you're in North London, head to Kentish Town Farm to visit the ducks, pigs and goats and if you're South of the river, why not take a trip to Vauxhall City Farm which is home to horses, rabbits, sheep and more. While winter is still in the air, you could also visit the beautiful reindeer at ZSL London Zoo.
Photo credit: Tony Hall
---
Stay In
Hygge isn't about tracking down the newest pop-up or the most exciting event in town. So why not take a night off and stay in instead! Invite some friends over for a homecooked meal or snuggle down under a pile of blankets to watch a favourite film (fuelled by plenty of sweet snacks). If you don't feel your home has the right Hygge vibe, you don't necessarily need to splash out on expensive sheepskin runs and copious amounts of cushions - just draw the curtains tight, light some candles and get out your cosiest slippers.
Most activities can work as a form of Hygge if you have the right attitude and the right people; it's about appreciating those simple pleasures in life that brighten your day and warm you from the inside. Avoid stressful situations, wrap up warm, indulge yourself, take the time to enjoy everyday pleasures, appreciate the company of the people you care about, and have a hyggelig time this winter.