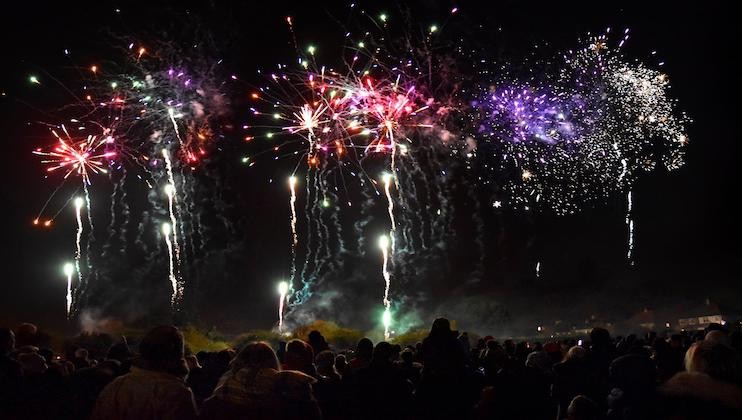 Spark up your Bonfire Night with our explosive guide to the hottest spots for fireworks in London – because when the sky lights up, you don't want to be left in the dark!
Remember, remember the fifth of November – the night when London turns into a blazing spectacle of pyrotechnic delights! As the city that witnessed Guy Fawkes' infamous gunpowder plot, London knows how to set the night ablaze like no other. Join us as we light up your Bonfire Night plans with the ultimate guide to where to catch the brightest sparks, the sizzling bonfires, and the most electrifying firework displays in the capital. Get ready to toast marshmallows, savor street food, and ignite your inner rebel because, in 2023, London's Bonfire Night is going to be one explosive affair you won't want to miss!
---
Alexandra Palace Fireworks Display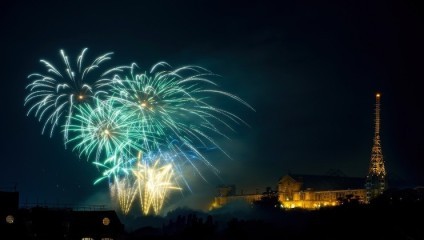 Alexandra Palace, Alexandra Palace Way, London N22 7AY
Get ready to set your Bonfire Night plans ablaze with the Alexandra Palace Fireworks Festival, often dubbed the 'Glastonbury of fireworks.' This iconic event in North London is not your average pyrotechnic display – it's an explosive extravaganza! For just £17 a ticket, you'll gain access to two nights of sheer brilliance on November 3 and 4, 2023. Picture this: a dazzling light show, German beer festival vibes, DJ sets from Fat Tony and DJ Spoony, tribute acts paying homage to legends like Elton John and Kylie, and even an ice disco to keep the party grooving. It's a firework fiesta like no other! And let's not forget the breathtaking panoramic views of London's skyline as your backdrop. Be sure to book your tickets in advance, because this hot event sells out faster than a Roman candle on Bonfire Night. So, pack your 'OOOHHHs' and 'AAAHHHs,' and join tens of thousands of revelers for the ultimate fireworks extravaganza at Ally Pally!
---
Battersea Park Fireworks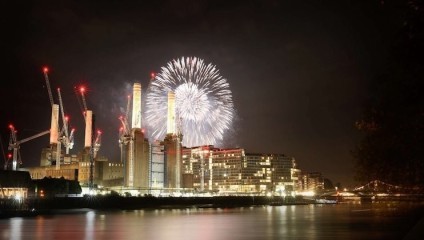 London SW11 4NJ
Prepare for a fiery spectacle like no other at the Battersea Park Fireworks, South London's grandest Bonfire Night event! It's a two-night event on November 4 and 5, 2023, promises winter comfort food, warming mulled wine and a sensational fireworks display that will light up the sky for at least 20 minutes. All for just £12.30 for adults and £8.25 for kids aged 5-15. But the fun doesn't stop there – the afterparty at Battersea Bierkeller is ready to keep the night alive for those 18 and over! On Sunday, the family-friendly festivities return with an earlier start time and a mesmerizing light display in lieu of the traditional bonfire. Grab your tickets before they vanish in a puff of smoke, because this annual Battersea Park tradition is a hot ticket you won't want to miss!
---
Victoria Park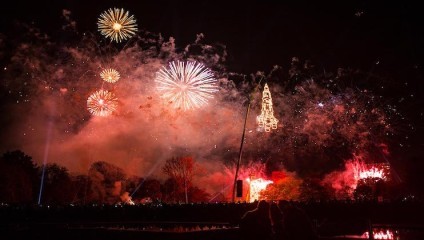 Grove Rd., London E3 5TB
East Londoners, keep your sparklers on standby as we await the return of the much-anticipated Victoria Park Fireworks! After a hiatus in 2021 and no show in 2022, the future of this South Hackney Bonfire Night bash remains uncertain for 2023. However, when it does light up the night sky, you can expect a display with a twist – each year, it boasts a unique theme, from historical events to literary characters and famous personalities. Previous themes have ranged from The Great Fire of London to a celestial celebration of the Apollo 11 moon landing's 50th anniversary. Best of all, this event used to be free, with an array of food and drink stalls to keep you fueled and warm as you marveled at the sky alight with creativity. While it may not have had the funfair glitz for the little ones, the cleverly themed display always left older kids and adults dazzled. So, stay tuned for updates on this unmissable, free-spirited fireworks fest that East Londoners hold dear – you never know when it might make its triumphant return!
---
Wimbledon Park Fireworks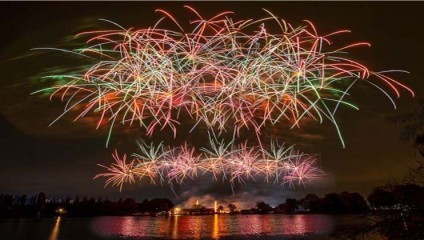 Home Park Rd, London SW19 8AU
Wimbledon Park Fireworks,a clash of fireworks and fun colliding to create a show that's nothing short of explosive! This event on November 4, 2023, is hosted by Merton Council and comes with a fantastic food village and funfair to keep the party spirit alive- and keep you fed and watered. There are two dazzling displays in one night – an early show at 5.15pm, perfect for families with a 'Magic' theme, and a later performance at 7.15pm with a 'One Hit Wonders' musical theme that'll have you dancing in the glow of the fireworks. Plus, for those environmentally conscious, the event took a climate-conscious turn in 2022, replacing the bonfire with a spectacular fire and light show. With adult tickets starting at just £9.63, it's a budget-friendly display you won't want to miss. And if bedtime beckons, don't worry – the funfair wraps up at 10pm. So, whether you're a 'Magic' fan or a 'One Hit Wonders' enthusiast, Wimbledon Park has something just for you!
---
Beckenham Fireworks In The Park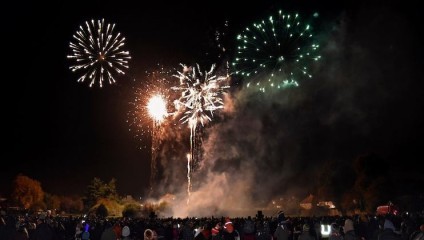 Beckenham Hill Rd, Beckenham BR3 1SY
Join the fun at Beckenham Fireworks in the Park, where the sparks fly, the food sizzles, and the laughter echoes. This family-friendly event, hosted at Croydon Road Recreation Ground, is a true community tradition, organized by the 5th Beckenham South Scout Group and local causes. The night offers a choice between a quieter display at 6 pm, perfect for the little ones with some small bangs, or the main firework extravaganza at 7.45 pm that will light up the sky.
Foodies, you're in for a treat, with stalls serving everything from burgers and jerk chicken to Philly cheese steaks and churros. Gates swing open at 5 pm, so come early to savor Bonfire Night delights and hop on the funfair rides. While the bonfire might have been missing last year, the spirit of Beckenham Fireworks in the Park is always ablaze. Keep an eye out for updates on ticket availability for this fantastic family event.
---
Ealing and Harrow Firework Display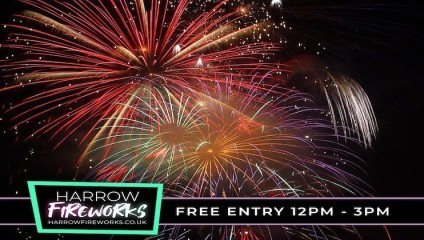 Byron Park, Peel Road, Harrow, HA3 7QX
Get ready to celebrate 12 years of dazzling displays and festive fun at the Ealing and Harrow Fireworks Display! It's a double celebration as Diwali and Guy Fawkes take the stage on Bonfire Night. The festivities kick off at Byron Park with free entry from 12 pm to 3 pm, where you can enjoy everything from FIZZ KIDS Entertainment and Diwali choreography dance to world cuisine at the food arena. The main event begins with a huge 20-minute musical fireworks extravaganza at around 7.45 pm. Thrill-seekers can have a blast with over 15 funfair rides, while the little ones get their faces painted or adorned with glitter tattoos. And if you fancy a tipple, there's a fully licensed bar to keep you refreshed. VIP tickets start at £40, but you can snag online tickets from £15. It's the perfect family-friendly fiesta with a spark!
---
The Extravaganza at Chiswick Park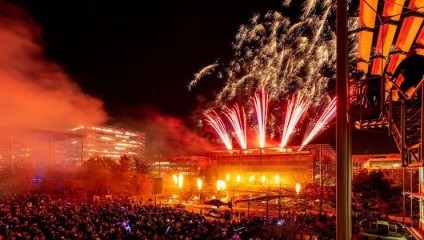 566 Chiswick High Road, Chiswick
Are you for an explosive evening at the Chiswick Park Enjoy-Work annual fireworks Extravaganza on Thursday, November 3rd? This west London gem is the place to be for a night filled with live music, mesmerizing fire performers, delectable seasonal food, and more. The dazzling fireworks display, set to music, promises a spectacle. While entry is typically free, don't forget to secure your tickets in advance for this hidden gem of Bonfire Night celebrations. Located just a stone's throw away from Gunnersbury tube station, the Chiswick Park Fireworks Extravaganza is the perfect pre-weekend treat for your 2023 festivities. Stay tuned for ticket updates, and be part of the magic.
---
Richmond Annual Fireworks Display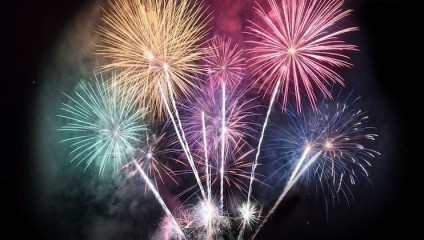 Richmond Athletic Ground, The Athletic Ground, Kew Foot Rd, Richmond TW9 2SS
Prepare to round up your Guy Fawkes celebrations with a bang at the Richmond Town Council Annual Firework Display on Saturday, November 5th. The gates open at 6:00 pm, and the display kicks off at 7:00 pm. While this event is free for all to enjoy, consider making a suggested donation of £1 per adult to keep the fireworks sparkling. Just remember, leave the sparklers and pets at home. Before the sky is lit up, you can revel in live entertainment, indulge in mouthwatering hot food, snacks, and mulled wine, and enjoy thrilling funfair rides. After the display, the celebration continues with an after-party in the Murray Judd Room.
---
Dulwich Fireworks Display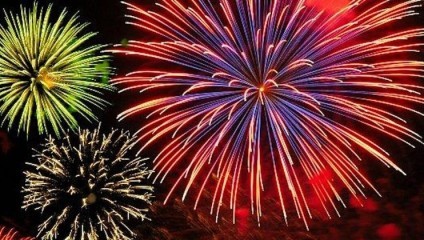 Giant Arches Road off Burbage Road, London SE24 9HP
Dulwich Firework Display commences on November 4th, 2023. The 'kids for a quid' offer is back, making this display a favorite among local families. With a 20-minute display in the backdrop, enjoy a mouthwatering array of burgers, Indian cuisine, and pizza, all complemented by ale or mulled wine. The 2023 edition brings a new layout that offers more space for everyone to revel in the festivities. You'll find food stalls selling delicious treats, including kid-friendly options, as well as live music from 5.30pm to 7pm, featuring both children's songs and popular favorites. Just remember, leave your sparklers at home as they're strictly forbidden, and buggies aren't allowed on site. But don't worry, there's a dedicated buggy park. With two entry and exit points and excellent access via public transport, this is a family-orientated display that's both fun and convenient!
---
Fawkes Festival Hammersmith & Fulham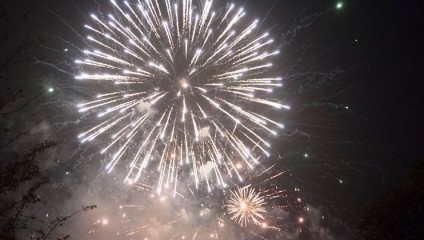 Ravenscourt Park, Hammersmith, and Bishops Park
Experience Bonfire Night like never before at the Hammersmith & Fulham Fawkes Festival 2023. This year, they're swapping traditional fireworks for a dazzling lights and laser show in Ravenscourt Park and Bishops Park. With a theme of 'a night at the movies,' prepare for a cinematic spectacle, complete with lights, lasers, flames, and special effects, all choreographed to a soundtrack that will leave you spellbound. But the fun doesn't end there – before the 15-minute immersive extravaganza, enjoy a funfair, face painting, neon face painting, LED stilt walkers, and more. With three displays each night, there's no need to rush; you can choose to catch the first display with the little ones or wait for a later one with the older kids. Tickets are priced at £13.88 for adults and £9.45 for children aged 4-15, with kids under three attending for free. Leave your sparklers, alcohol, and dogs at home, and arrive early to make the most of this eco-friendly, movie-themed festival of lights and lasers!