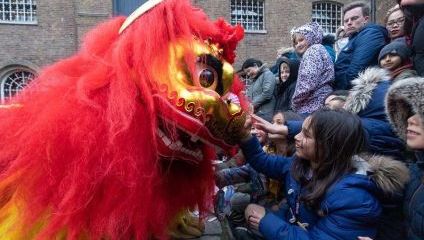 The celebrations haven't ended yet. Chinese New Year is upon us, and London is packed with fun things to do...
We know NYE has been and gone, but it doesn't mean celebrations have to end there. Chinese New Year is finally upon us, and on the 22nd January, the streets of London will come alive with the Lunar New Year of the Rabbit. After the past years being cancelled due to the pandemic, we're all looking forward to the traditional Chinese New Year Parade returning to London. Starting in Charing Cross Road and weaving its way through Shaftesbury Avenue finally finishing in Trafalgar Square, get ready to be wowed by the deeps reds and detailed costumes.
The parade, however, is only one part of the celebration. Across London different venues and restaurants are joining the festivities from historic exhibitions to special set-menu dinners. Read on to discover more...
---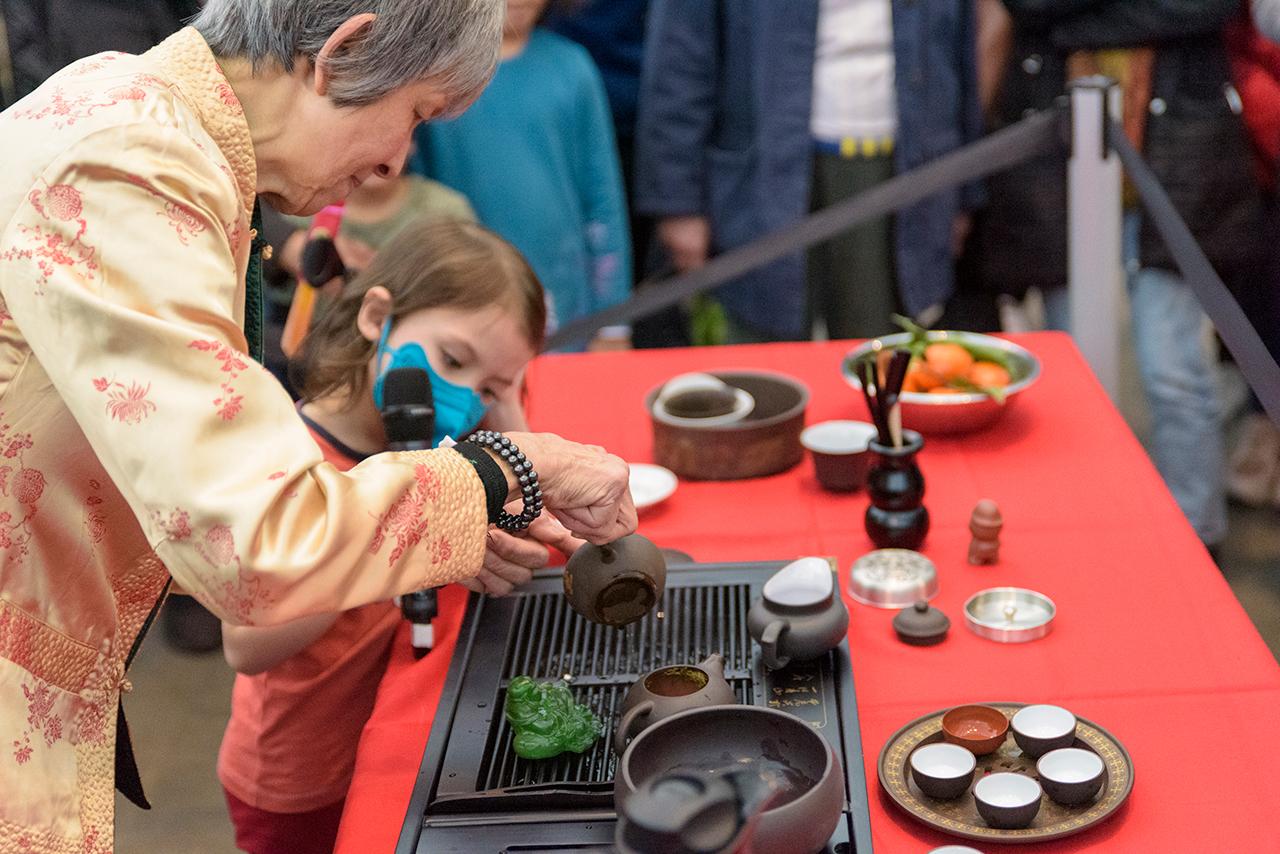 National Maritime Museim
Romney Rd, London SE10 9NF
A free and fun event for the whole family. Come and enjoy Chinese New Year at the National Maritime Museum. Created with the Newham Chinese Association, Greenwich Vietnam Women's Group and the Association of Chinese Women, Woolwich; this year is packed with activities for everyone to get stuck into.
There will be Lion Dance performances with intricate costumes and extravagant routines, a performance of the Jade Emporer Story, family workshops and hands-on activities. Let the kids get stuck in by making their own 3D torii gate, or create a lunar lantern. For the adults, there are special tours around the museum highlighting Britain's relationship with Japan and covering a famous Chinese resident of Bournemouth. There are also immersive planetarium shows exploring topics in ancient modern Chinese Astronomy. Including the Sun, Moon, Stars and Space exploration (just remember that these will be held at the Royal Observatory's Peter Harrison Planetarium 15 minutes walk away from the Maritime Museum). Discover more, here.
With all these fantastic activities at your fingertips, why not set aside a full day and really dive into the New Year by embracing the celebrations and culture. Just remember to book your free ticket in advance.
---
Afternoon Tea At Pan Pacific
80 Houndsditch, London EC3A 7AB
Who said the Chinese New Year had to be enjoyed on one particular day? Starting from the 4th January all the way through to the 27th March, the Orchid Lounge at Pan Pacific London offers a special Lunar Afternoon Tea that you can tuck into with family and friends. They're grouping together in partnership with renowned candle company Diptyque to bring you an intricate selection of delights that will have you hoppier than a rabbit. From savoury choices such as aromatic duck tofu and Kaya toast to sweet patisserie treats such as a mandarin and white chocolate and mandarin mousse all artistically served in a birdcage.
Prices start from £50 and tickets can be purchased here.
---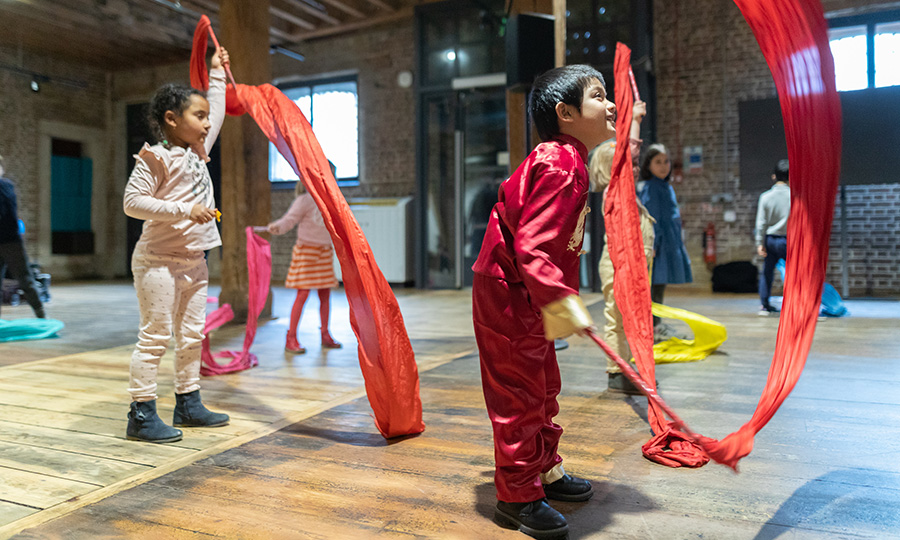 Museum of London Docklands
No 1, West India Quay, Hertsmere Rd, London E14 4AL
A weekend of free workshops, performances and more; the Museum of London Docklands is hosting a jam packed Chinese New Year celebration activity day to welcome the year of the Rabbit. Perfect for families and children under the age of 5, get stuck into celebratory community activities and discover the historic connection this museum has the this yearly celebration. You can drop into any of the acitivities taking place between 11am and 4pm with a number of workshops available to purchase online.
Whether you're looking to have the little ones embrace language through play (tickets available from January 9th 2023), or dive into the world of ribbon dance; to traditionally chase the worries of the year away with the much loved Lion Dance or learn a game of Mahjong; there's something for everyone and it's a great way to have the little ones either entertained or culturally educated on the much loved tradition. Whatever you decide to do, a day at the Docklands will leave you hop-timistic for the next lunar year ahead.
---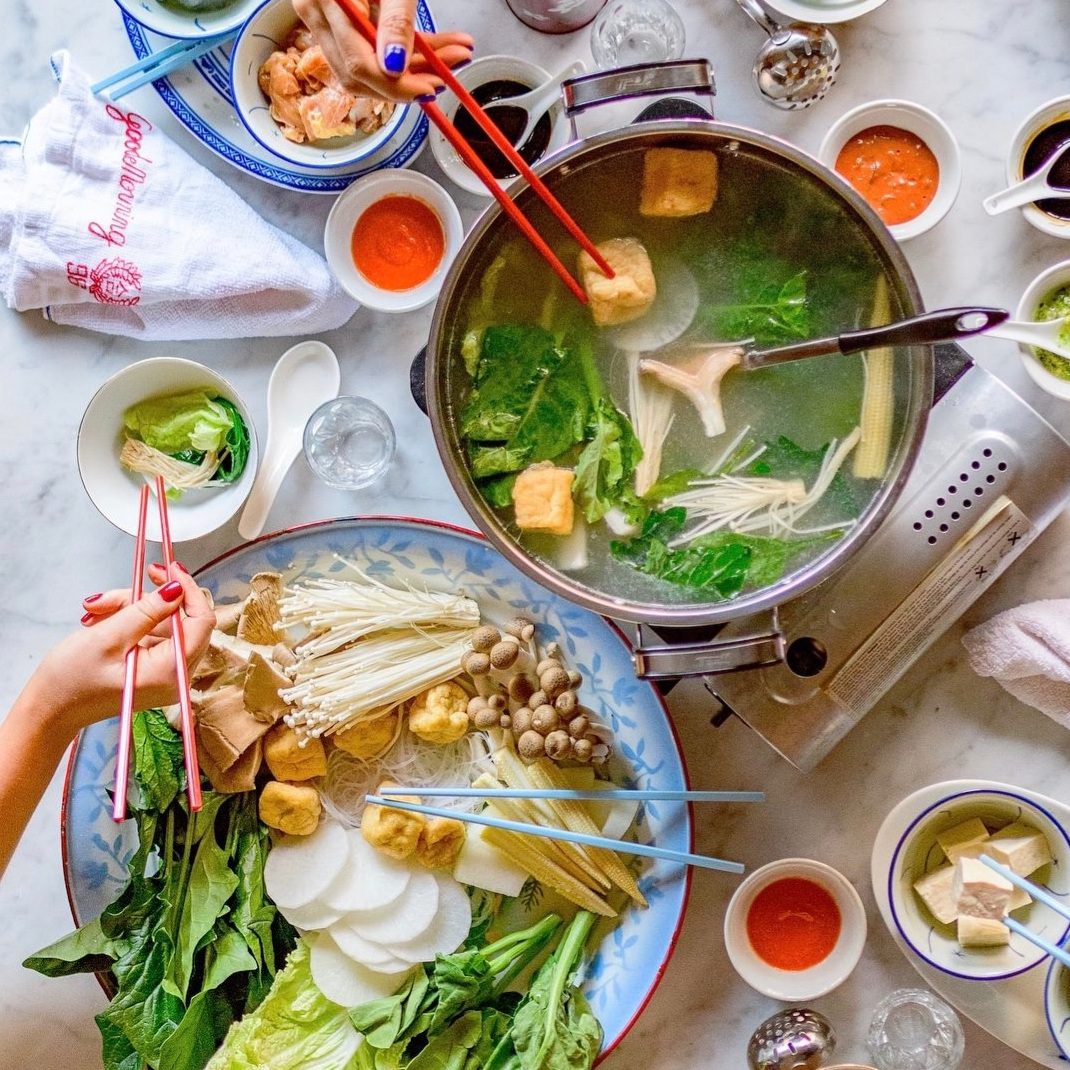 Carousel X Poons
19-23 Charlotte Street, Fitzrovia, London, W1T 1RL
Once you've worked up an appetite with all the Lunar New Year celebrations, why not tuck into a Chinese New Year Steamboat Feast at Carousel and Poon's. For two nights, on the 19th and 20th January, Poon's will be joining much loved restaurant Carousel in their White Room for a Cantonese Steamboat Feast. Bill and Cecilia Poon have been serving Cantonese gastronomy to London for over three decades so you can guarantee they know a thing or two when it comes to CNY celebratory meals.
Gather round steaming pans of broth alowing you to poach a delicious array of marinated meats, vegetable, tofu, noodles and seafood and create your very own dish. Drizzle with chili oil or their signature WO sauce to pack in a punch of flavour and celebrate abundance and unity. Just make sure you leave froom for their mouth watering sticky rice cake dessert.
---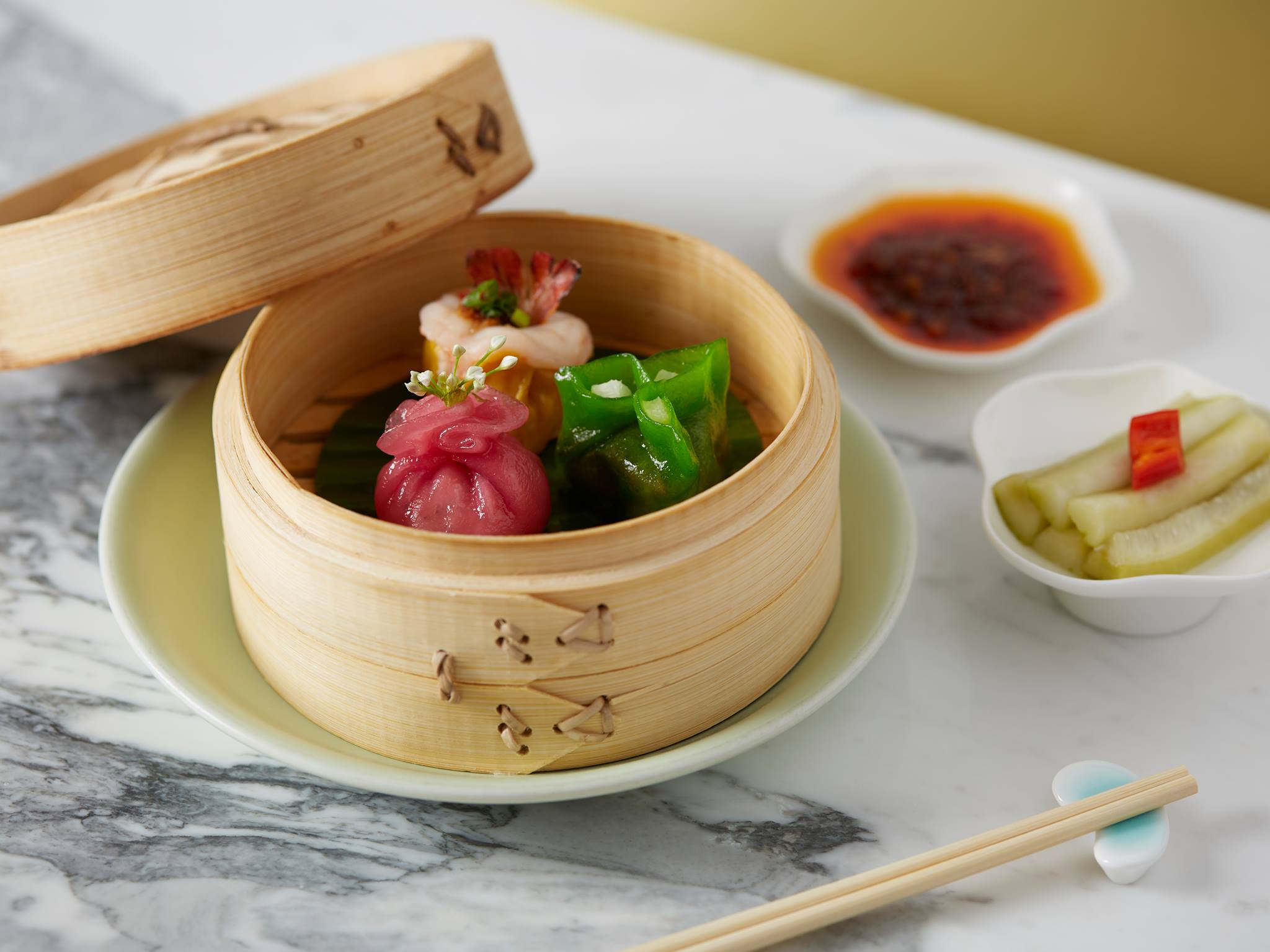 Yauatcha
London City: Broadgate, London EC2M 2QS
London Soho: 15-17 Broadwick St, London W1F 0DL
If you're anything like me and left plans to the last minute then Yuautcha may be your ticket to celebrating Chinese New Years in London. With locations in City and Soho it's conveniently located on both sides of London. So after a hefty scheduled day of celebrations, quench your thirst and appetite with their exclusive Chinese New Year menu.
Tuck into macarons and pineapple pastries, savoury delights, fruity cocktails and even an exclusive dim sum masterclass to kick of a series of regular classes throughout the year. Maybe you can master your own dim sum for next years Lunar Festival...
More information to follow. Tickets and table reservations can be booked here.