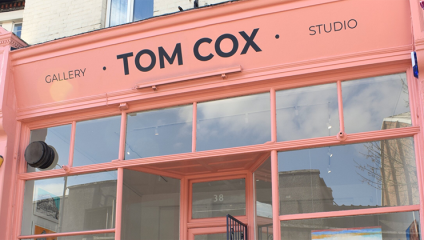 Despite its famous namesake glass building; South London's Crystal Palace is not your first stop on the modern tourist map. Here are 5 highlights of this eclectic and slightly unusual part of London.
This is a shame as the area has many great features: spectacular views of the capital, a collection of mightily impressive dinosaur sculptures, excellent restaurants and a quirky unique feel. Here are 5 highlights of this eclectic and slightly unusual part of London.
---
1. Tom Cox Gallery: Limitless Exhibition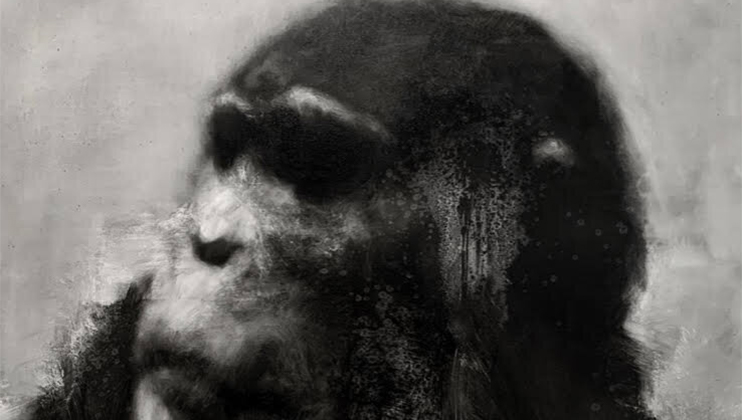 A painting by Adam Riches in Limitless. Image here.
In the heart of Crystal Palace is Tom Cox Gallery, is a fresh new space that has recently (10th June) launched a new exhibition titled Limitless. Now open to the public, the exhibition features eight modern contemporary artists; all with very different styles. From the dark and moody work of Adam Riches (shown above) to the more jovial and energetic work of Miranda Pissarides it's a contrasting and distinctive ride.
Where? Tom Cox Gallery - 38 Church Road, London, SE19 2ET.
When? 10th June till 4th July.
---
2. Crystal Palace Food Market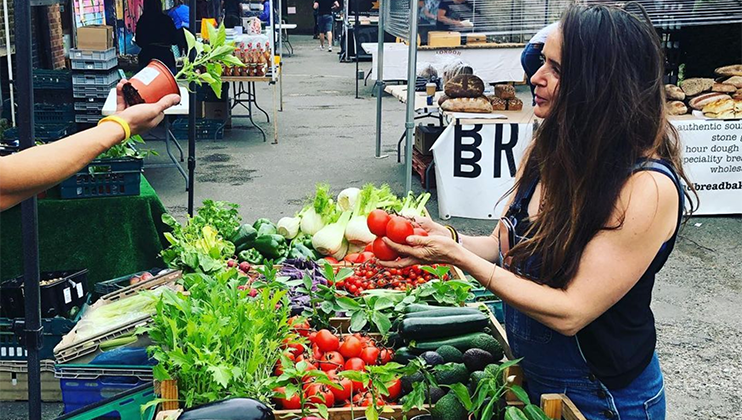 Market. Image via Instagram.
London's many markets fuel the city, providing an influx of ingredients, eating, community and beyond. The popular Crystal Palace Food Market is no exception. Organised as a community not-for-profit market by a group of dedicated volunteers, profits are redirected towards powering local initiatives and charities. Stop by for locally sourced organic fruit and veg, local honey and baked goods. Let this be a leading example for community empowerment!
Where? Crystal Palace Food Market, Bottom of Haynes Lane, Upper Norwood, London SE19 3AP.
When? Every Saturday & Thursday (min-market only)
---
3. Crystal Palace Park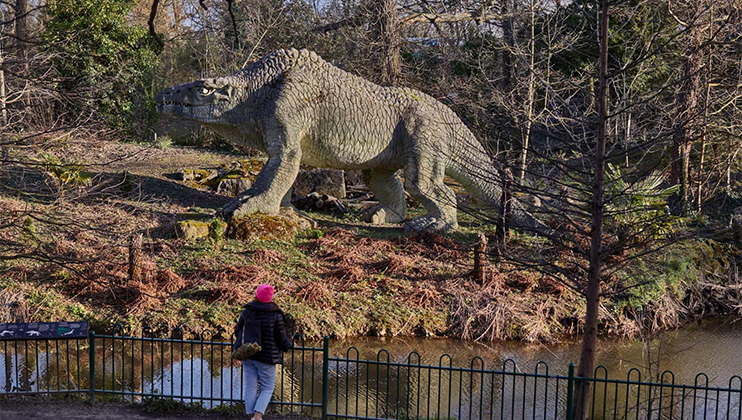 Crystal Palace Park: Home to 30 Victorian built dinosaurs. Link here.
Next up is Crystal Palace Park, a gorgeous hilly green space that has a fascinating history. Once the site of the world-renowned glass building Crystal Palace Exhibition Park, the park is has retained a lease of life with enchanting attractions such as an enormous chess board, the oldest dinosaur sculptures in the world (subject to Victorian ideas of morphology), flower gardens and a maze. It's a wonderful place to get lost.
Where: Thicket Rd, London SE19 2GA.
---
4. Eat & drink at Joanna's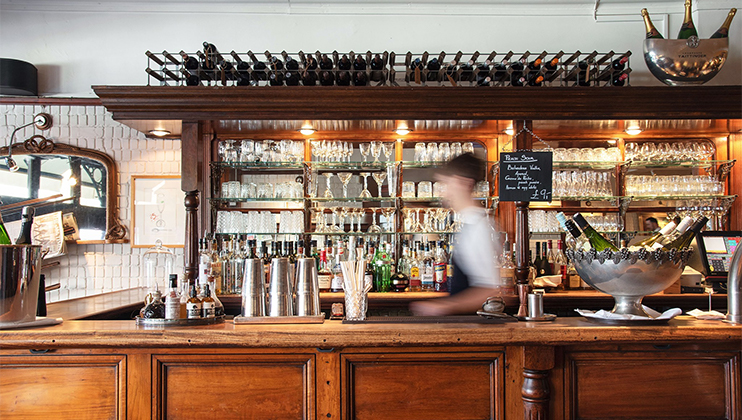 Joanna's bar, decorated in a classy Euro style. Link here.
Joanna's has a warm touch. Serving stellar retro-American inspired food since 1978, the family owned restaurant is a local favourite for good reason. Whether you are after a cocktail or two, the Guinea fowl with watercress gnocchi or kale pakoras it's a menu filled with powerful tastes; cooked with love. Refined yet casual and friendly, it's a no brainer for those after some high-quality dining.
56 Westow Hill, Crystal Palace, London, SE19 1RX.
---
5. Varanda London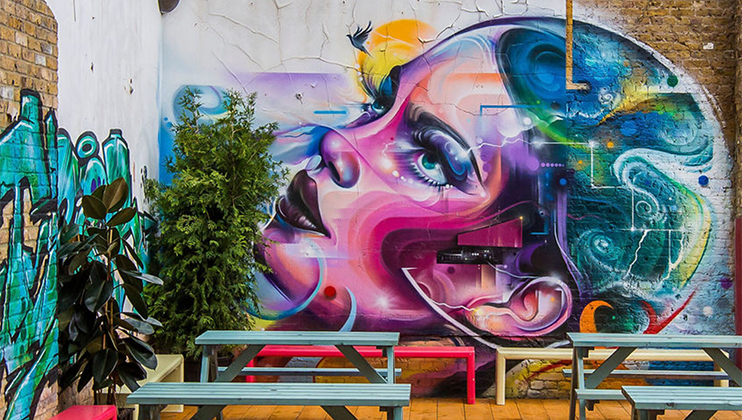 Varanda Bar
Focusing on Mexican street food, Varanda can be found on Westow Street. As an extension of the colourful and vibrant murals on the walls in the garden, the place packs a lively punch. Expect some great tunes to go with your tinga tacos, Gipsy Hill Brewery beers and a rotating selection of cocktails (one of which is served in a pineapple). A great atmosphere that comes alive; particularly on weekends.
Where? 35 Westow Street, Crystal Palace, London, SE19 3RW.