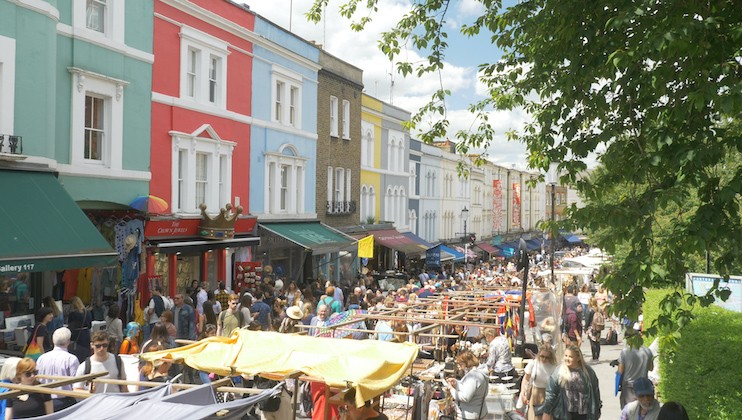 From serene morning strolls along the Thames to vibrant street markets and cultural gems, our guide reveals the top activities to make the most of your leisurely Sunday in the heart of London...
Ah, Sundays—the official Day of Rest according to the Bible, and we're taking that as a divine license to indulge in whatever tickles our fancy for a whole 24 hours. If you're on the prowl for a leisurely way to savor those precious moments before the workweek whirlwind begins anew, London is your playground. Whether you're up for a brisk riverside amble, craving a hearty Sunday feast, or simply want to sprawl on a park blanket and do sweet FA (as the Brits say), the city's got your back.
---
Columbia Road Flower Market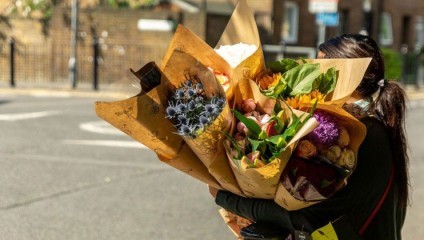 Columbia Rd, London E2 7RG
For budding flower enthusiasts, Columbia Road Flower Market is the Sunday destination to bloom with delight. You'll find it between Bethnal Green and Shoreditch, this quaint street boasts London's oldest and most vibrant flower market. Prepare for a sensory journey as you navigate through bustling crowds, soak in the spirited banter of street traders hawking sweet deals, and bask in the heartwarming sight of happy dogs wagging their tails. With everything from banana trees to bedding plants on offer, this floral paradise will have you weaving through fragrant bouquets in search of your perfect match. But remember, timing is everything – get there early to witness the market in full bloom, or arrive fashionably late to snag the best end-of-day bargains. And when the floral frenzy leaves you famished, the charming cafes, pubs, and shops lining the road are ready to refuel your Sunday adventure.
Columbia Road Flower Market is open from 8am to about 3pm every Sunday.
---
Jazz at Ronnie Scott's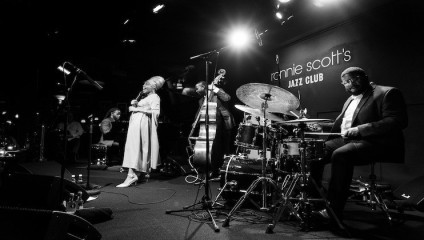 47 Frith St, London W1D 4HT
Established in 1959 and open seven days a week, this iconic Ronnie Scott's Jazz Club is more than just a club—it's a piece of London's musical soul. Join the ranks of jazz aficionados and groove to world-class tunes in the heart of lively Soho. Sundays here are family-friendly affairs with a jazz lunch from 1pm to 3pm, where tickets start at just £12 and include the option of a delectable meal. From legends like Ella Fitzgerald to contemporary virtuosos, this stage has seen it all. So, hop on the Tube (Bakerloo, Northern, Piccadilly, or Central lines) and head to Tottenham Court Road, Piccadilly Circus, or Leicester Square stations—all within a five-minute stroll. Tickets for seated shows start at £30, so grab them in advance to secure your spot in this legendary jazz haven.
---
London Eye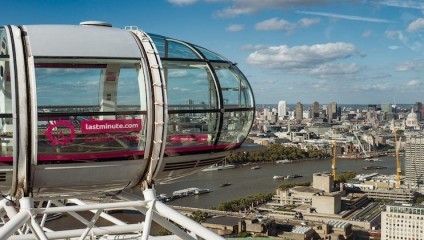 Riverside Building, County Hall, London SE1 7PB
Take your Sunday to new heights with a spin on the London Eye—it's your golden ticket to witnessing the entire city in a single, awe-inspiring swoop. Soaring to a dizzying 135 meters, this engineering marvel is not just a wheel; it's an iconic symbol of London's modernity and architectural prowess. As you glide in one of its 32 glass pods, each representing one of London's boroughs, you'll be treated to an ever-changing, 360-degree panorama of the capital. From Big Ben to Buckingham Palace, it's a visual feast of London's most legendary landmarks. A rotation takes around 30 minutes, and if you're too eager to wait, fast-track entry tickets are your passport to skipping the lines. Located on the picturesque South Bank of the River Thames, the London Eye is easily accessible via Waterloo, Charing Cross, Westminster, or Embankment stations, making it a soaring highlight of your Sunday adventure. Prices vary, so book ahead to secure your bird's-eye view of London.
---
Madame Tussauds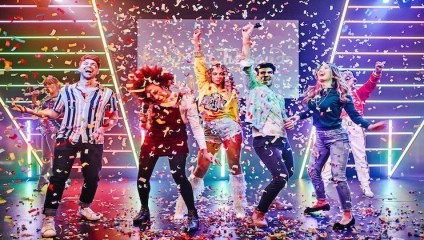 Marylebone Rd, London NW1 5LR
Why merely dream of rubbing shoulders with the stars when you can get up close and personal with your favorite celebrities at Madame Tussauds on a dazzling Sunday in London? Step into this wax wonderland, where over 190 lifelike wax figures await your star-struck selfies and celebrity encounters. From A-listers to sporting legends, political heavyweights to music sensations, it's a chance to walk among the world's most famous faces. Strut your stuff on the red carpet with Zendaya, party with John Boyega and Dwayne Johnson, and measure up against boxing champs like AJ and Ali.
And don't miss the immersive experiences – join the Avengers in the Marvel Universe 4D spectacle or take a ride through London's history in an iconic black cab before soaring into a galaxy far, far away with the Star Wars legends. With one-and-a-half to two hours of fame-filled fun, Madame Tussauds is the ultimate Sunday spotlight.
---
Ned's Feast at The Ned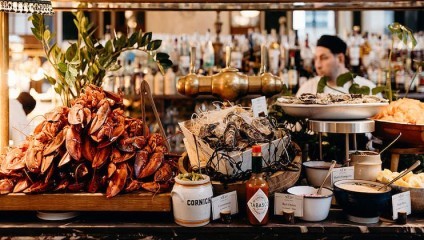 27 Poultry, London EC2R 8AJ
For an epic Sunday indulgence, make your way to Ned's Feast at The Ned in London – it's a feast fit for royalty, minus the crown! This Vegas-style buffet extravaganza is the talk of the town, and for good reason. As you step into the opulent setting of The Ned hotel, you'll be greeted by marbled walls, soaring ceilings, live jazz melodies, and the mouthwatering scent of a sumptuous spread. For £90 per person (or £155 with free-flowing Champagne), you'll have a culinary adventure like no other. From limitless lobster and oysters to tantalizing roasts with all the trimmings, the menu is a carnivore's dream. Don't miss the lobster mac and cheese! To complement your feast, keep an eye out for the roaming drinks trolley, where Bloody Marys, Bellinis, and Mimosas await for £12 per cocktail.
---
Portobello Road Market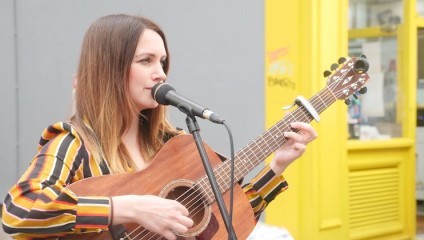 London W11 1LJ
Calling all treasure hunters and vintage aficionados – Sunday in London isn't complete without a stroll along the world-famous Portobello Road Market! This iconic market, dating back to the 19th century, stretches for a mile, captivating millions of visitors each year. Whether you're out for a leisurely stroll, people-watching, bargain hunting, or simply craving some delicious street food, Portobello Road has it all. Unearth stamps, jewelry, furniture, and collectibles galore. Celebrities and locals alike flock here, and you might even catch some talented street musicians setting the mood. With its rich history and vibrant atmosphere, this market is a true London gem.
---
Take A Walk Around Kensington Gardens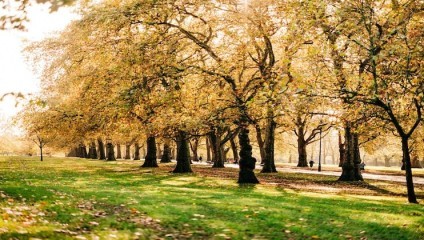 Take a whimsical walk through Kensington Gardens, where history and nature blend seamlessly. Originally a part of Kensington Palace, these gardens have come a long way from their exclusive past. Now, they welcome everyone to explore their historic tree avenues, picturesque vistas, and vibrant flower walks. Stroll in the footsteps of literary greats and artists while you soak in the beauty of this green oasis. Don't be surprised if you encounter Peter Pan by the Long Water, sharing his space with graceful swans and ducks. Marvel at landmarks like the towering Albert Memorial and the iconic Italian Gardens. Little adventurers can board a wooden pirate ship at the Diana Memorial Playground. If you seek tranquility, the meandering flower walks offer a serene spot to savor fine horticulture.
---
Shop At Battersea Power Station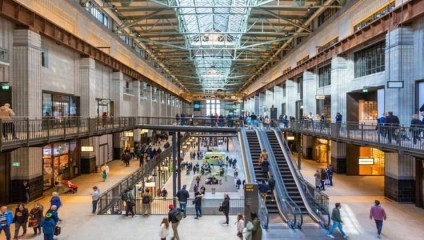 Circus Rd W, Nine Elms, London SW11 8DD
Experience the electrifying transformation of Battersea Power Station into London's most sensational shopping and leisure destination. This iconic landmark has been revived to offer a shopping experience like no other. Spoil yourself with retail therapy as you browse through a diverse range of shops and high-end fashion brands. Afterward, recharge at Control Room B, an extraordinary cocktail bar where you can cozy up to the original dials and control desks, making it a unique post-shopping spot. Catch a show at the Turbine Theatre, embark on a virtual adventure at DNA VR, or extend your stay at London's first art'otel, complete with a heated rooftop pool and jacuzzi at Battersea Roof Gardens. This Grade II* listed masterpiece has been reborn as a vibrant neighborhood where shopping, dining, and leisure converge, making any Sunday in London truly extraordinary.
---
Experience A Gig At The Union Chapel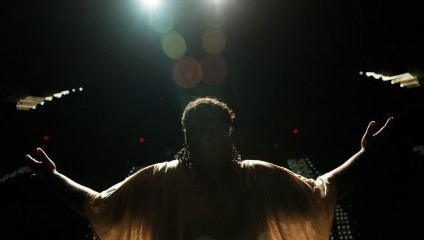 9b Compton Terrace, London N1 2UN
If you're up for an unforgettable Sunday night in Islington, look no further than the awe-inspiring Union Chapel. This Grade I-listed gem boasts incredible acoustics, enchanting lighting, and a mighty organ that sets the stage for an exceptional gig experience. From legendary acts like Patti Smith to the unforgettable Amy Winehouse, this venue has seen it all. Not only will you be treated to world-class music, but you'll also be supporting their Margins Project, aiding London's homeless. Conveniently located near Highbury and Islington tube station, you won't have to trek far. They even offer guided tours that reveal hidden chambers rarely seen by the public. Plus, your entertainment dollars go toward preserving this magnificent building's future. Union Chapel: Where music meets history, and every note makes a difference.
---
Ye Olde Mitre Pub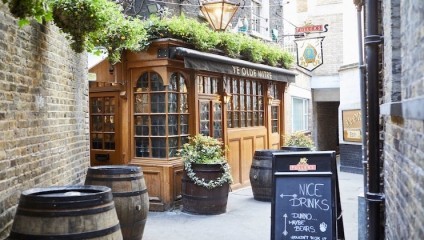 1 Ely Ct, Ely Pl, London EC1N 6SJ
Ye Olde Mitre Pub, often referred to as the ultimate pub hide-and-seek champion, is the stuff of London legend. You'll need your best detective skills to uncover its concealed passage and gain entry. This historic gem has roots dating back to the 16th century, with rumors of Queen Elizabeth I herself dancing around a tree in its garden. While skepticism is in the air, the preserved tree stump inside only adds to the pub's enigmatic charm. Divided into cozy drinking rooms and featuring a snug upstairs space, it's a pub of many secrets. Once part of Cambridgeshire under the rule of the Bishops of Ely, it's even been whispered that it provided sanctuary for those fleeing the long arm of the Metropolitan or City Police.