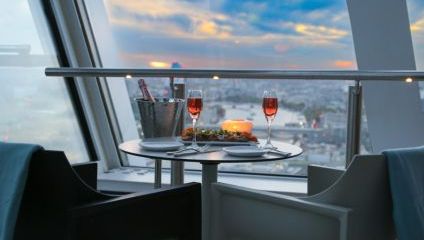 Whether you're loved up, looking for someone or just out to enjoy yourself... here are some great things to get up to on Valentines Day in London!
We can argue that it's a commercialised fad, or accept that it's not going away and embrace Valentine's Day. London always finds a reason to celebrate and this day is no exception. Love comes in many forms and V day is no longer only about romantic couples. It's a time to celebrate friendship, yourself, and even a break-up. No matter what the occasion, London is packed with things to do on Valentine's day. Read on to discover our list and get planning, cupid ain't gonna do it for ya!
---
Kew Gardens Orchid Festival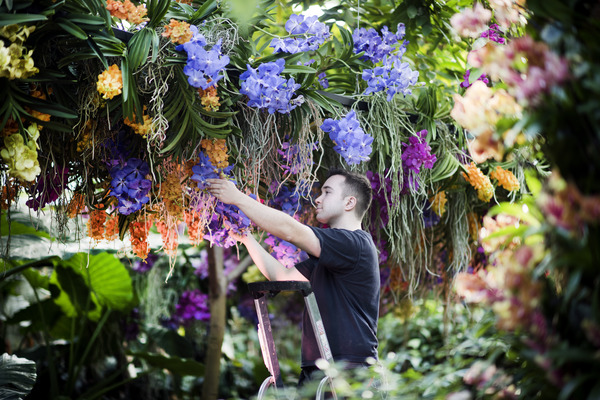 Richmond, UK
Starting with something to celebrate Valentines day and the arrival of spring too, is Kew Garden's Orchid Festival. From Saturday 4th February until Sunday 5th March, The Princess of Wales Conservatory will be hosting an array of horticultural displays, stunning living plant sculptures, live music, food and drink throughout the month.
Inspired by the biodiversity of Cameroon, Orchids 2023 portrays a vibrant celebration of colour and sculpture. Be ready to encounter masterfully crafted giraffes, gorillas, hippos and much more, all carefully made from flora. They'll be spread across ten different climatic zones within the conservatory, replicating a series of ecosystems all under one roof. In lieu of Valentine's day, it's helpful to know that an orchid is the perfect gift idea for Valentine's day too, with meanings associated with love, beauty, refinement, thoughtfulness and charm (don't worry, we won't take credit for the idea).
Admission to the conservatory is included when purchasing a ticket to Kew Gardens with ticket prices starting at £11. There's a £1 entry for recipients of Universal Credit, Pension Credit and Legacy Benefits. Tickets can be purchased here.
---
Valentines Night At Sky Garden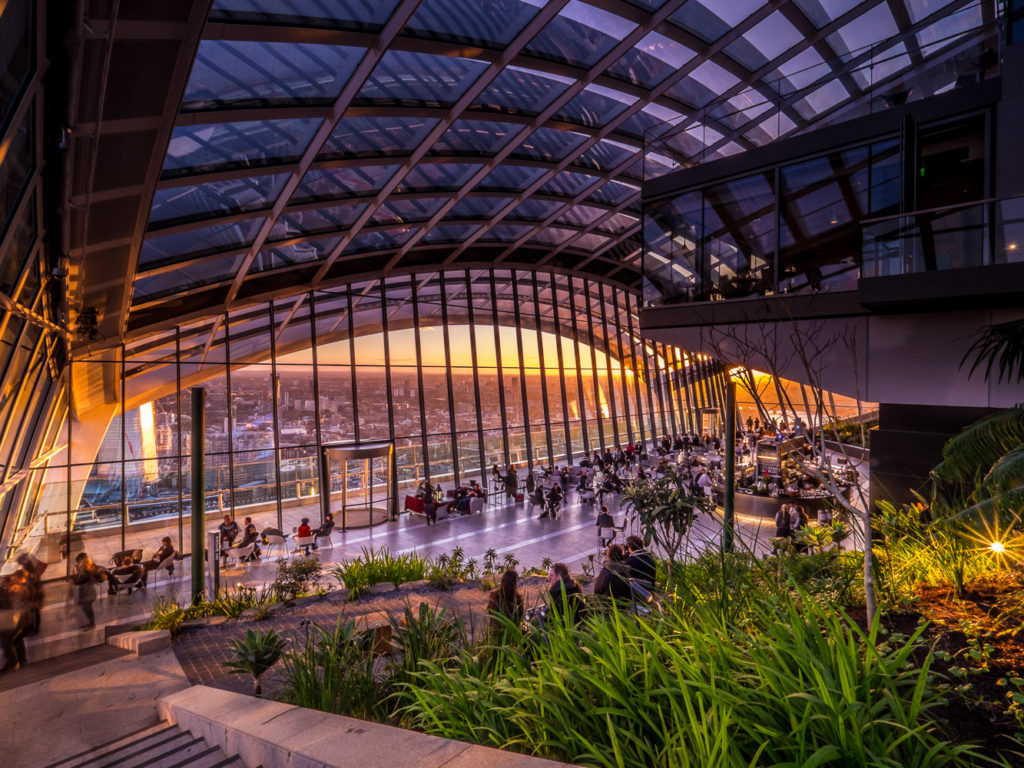 1, Sky Garden Walk, London EC3M 8AF
From the ground to breathtaking views from the top of the city at Sky Garden. Treat yourself and a special someone to this unique opportunity where you can enjoy a decadent dining package under the starlit sky from one of their delicious restaurants Fenchurch or Darwin Brasserie. Or enjoy a delicious sharing board for two and a glass of champagne each at the bar.
Music from Sky Garden's resident DJ will fill the air with chilled tunes as you stroll around the garden watching the sun set over the city. Just remember to bring a cosy outfit as it's a naturally ventilated space and can therefore get a little chilly at times.
Ticket prices are from £22-£150 depending on the package you choose and can be purchased here.
---
Rivoli Ballroom Valentines Day Pop Up Cinema

350 Brockley Rd, London SE4 2BY
Step back in time to watch an all-time classic at Rivoli Ballroom this Valentine's Day. Preserved with its original 1950's aesthetic, Rivoli is one of the last of its kind left intact in London today. It was originally designed by Henley Attwater and first opened in 1913 decorated with red velvet flock decor, Chinese lanterns and sparkling chandeliers. It's also had a few cameos in film, TV, music videos and live gigs having been featured in the likes of Legend featuring Tom Hardy, BBC's strictly come dancing, The Avengers and the Muppets.
With all this rich history and character, it's a prime location to host a pop up cinema just in time for V day. On the 13th and 14th of February from 7.30 pm they'll be playing Baz Luhrmann's 'Romeo and Juliet' and 'Roman Holiday' featuring Audrey Hepburn. We're just dying to see them!
Ticket prices start at £10 per person and can be purchased here.
---
The Ex Show: With Xnthony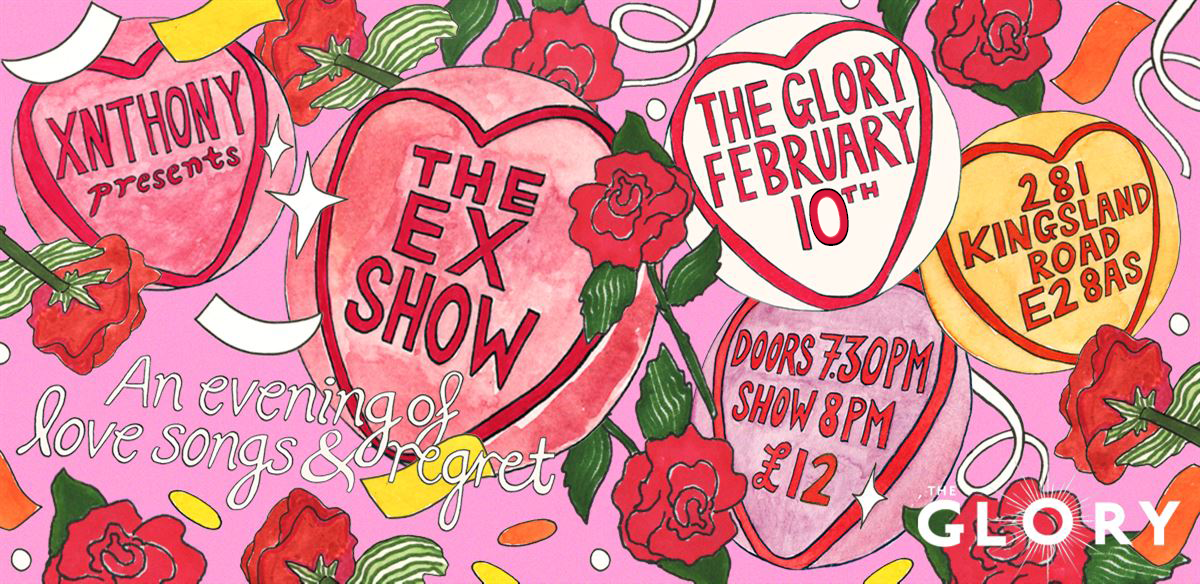 The Glory, 281 Kingsland Rd, London, E2 8AS
Don't worry, we're not going to swamp you with lovey dovey suggestions. The next contender on our list is nowhere near the sterotype of Hallmark cards and boxes of chocolates you only take half a bite from. The X Show With Xnthony is a self proclaimed 'evening of love songs and regret'. Join Xnthony and iconic drag stars and comedians for a night of power ballads, belly laughs wit and mayhem. This show is everything that is anti Valentine's day, and even though we're partial to celebrating, we're totally here for it. It's said to be the 'perfect chance to exorcise the memories of your ex or that f***** who ghosted you last night after weeks of banter on Grinder'. No matter if you're in a relationship or out of one (or both), this show is set to have you crying with laughter, singing along and most importantly, leaving with a smile on your face and an ex you care no longer about.
Tickets are from £12 per person and can be purchased here.
---
The Sky Tonight: Royal Observatory Greenwich
Blackheath Ave, London SE10 8XJ
Valentines day isn't just for adults, it can celebrated with the family too, and The Sky Tonight at The Royal Observatory in Greenwich is the perfect event for this dynamic. Join an astronomer as they take you through a journey exploring the night sky. Learn about astronomical sights and see if you can spot shooting stars, constellations and maybe even meteor showers. Gaze into the sky and explore the universe with your loved ones. Valentines day can be educational too! So whilst your friends may call you a romanticist with your head in the cloud, remind them that it's actually in the stars! Tickets are £10 per adult and £5 per child. Purchase them here.