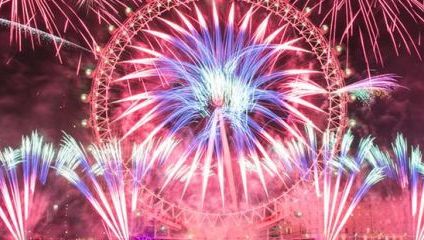 Celebrate the end of 2022 with a bang and find out what cracking parties are happening this New Years Eve in London...
Call us cliché but my, my has this year flown by and it's almost time to start making those New Years Eve plans. Whilst last year may have not been up to par, (due to a certain pandemic) this year is set to be packed with ways to enter the New Year. With our beloved capital alive again with busy streets, new places to eat and plenty of party opportunities, why don't you read on to discover where you can celebrate New Year's Eve in London.
If you want to stay up to date add this article to your favourites tab! We will be updating it as and when fresh events and happenings are listed so you can stay on top of your organisational game.
New Years Eve Fireworks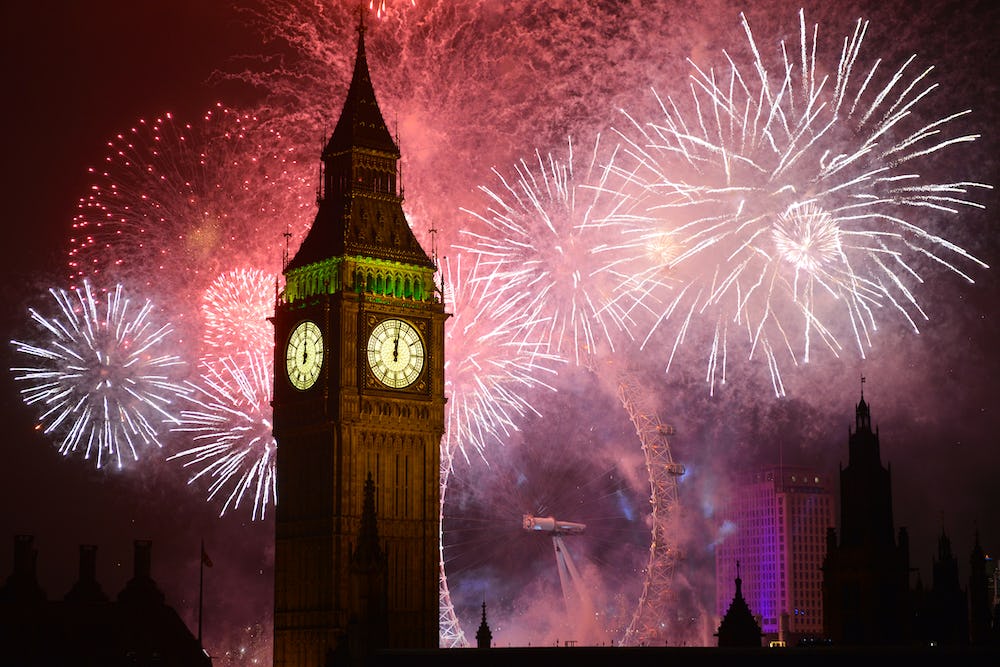 Riverside Building, County Hall, London SE1 7PB
London's New Years Eve fireworks will finally return this year with a bang (quite literally) for the first time in three years! It's probably the mosr frequented event when it comes to NYE in London, and a past time that many have enjoyed. Just prepare for it to be mega busy and you'll definitely need a ticket to get anywhere near them. Happening near the London Eye this event is hugely popular and the first round of tickets have already sold out- but fret not- the second batch of tickets are due to be released at the beginning of December and are only £15. You can buy yours here.
There are 100,000 tickets on sale in total and there are a maximum of four tickets per transaction. There are six different ticketed areas so you'll need to choose your area when your buy your tickets as you won't be able to move between different areas on the night! The areas include along the Thames, on individual bridges and behind the London Eye to name a few. So keep an eye out on the website and enter the new year by watching this beautiful display with loved ones- or use it as the perfect way to start your night of partying!
---
NYE Cruises With Views Of The City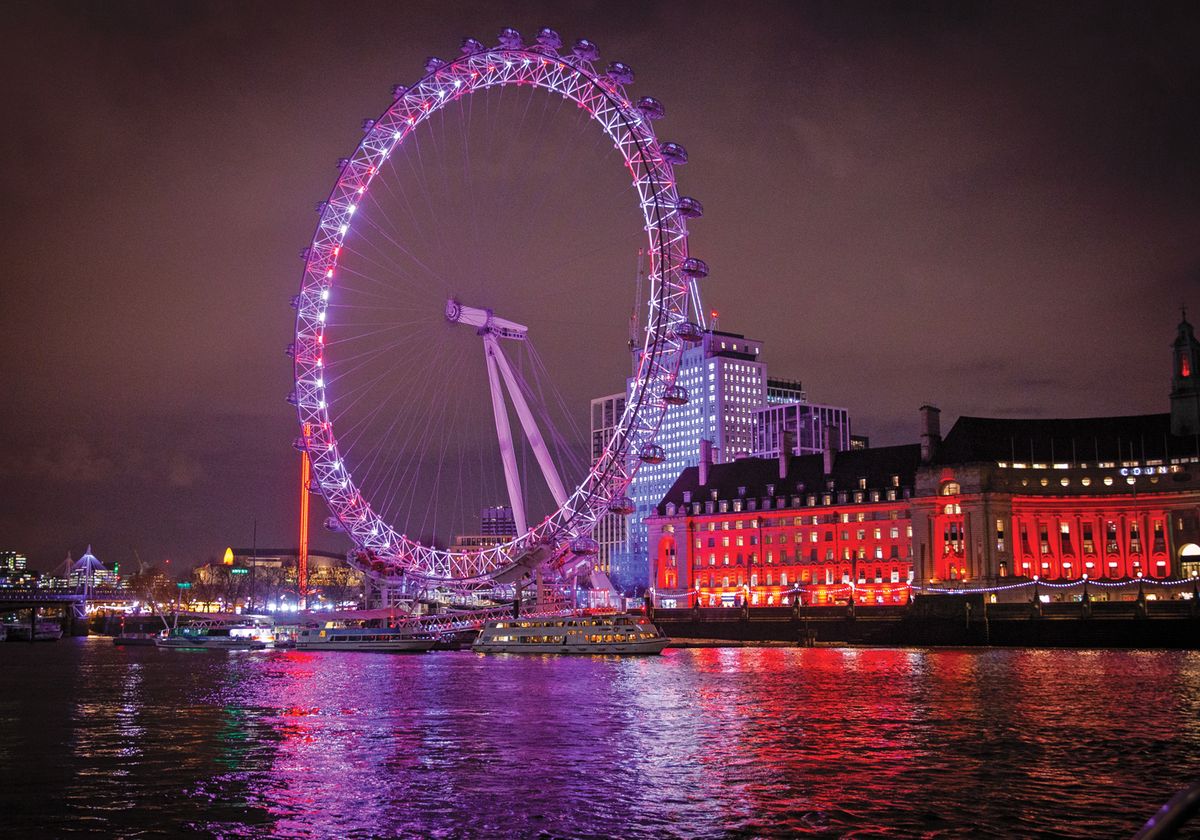 Why not take a different approach to NYE this year? Ditch the party on land and set sail along the Thames. There are plenty of cruises to choose from that offer a number of different experiences. Whether you're looking to watch London in all of it's glory and glide past the sensational skyline whilst enjoying a three course meal or to dance the night away on multiple decks with champagne in hand whilst you listen to Big Ben chime you into the New Year or even a thrilling speedboat right to get your adrenaline up before the festivities commence. We've got all the glitz, glamour and fun that Thames boats have to offer. Read on and click the links to discover more.
UBER CLIPPER
London's rive bus has been serving its capital for over 20 years and with unparalleled views of the city, it's one of our top choices when it comes to a NYE boat ride that will serve you well whatever the weather. Click here for tickets and updates.
JUPITER CLIPPER
With tickets starting from £199 it's a little on the pricy side. But a guaranteed night to remember. Gracefully glide along the Thames whilst witnessing London's iconic firework display. Enjoy a glass of bubbly as you dance the night away. You can purchase your tickets here.
METEOR CLIPPER
Upgrade from the Jupiter Clipper and you have the Meteor Clipper. An experiencial investment with tickets starting from £249 it's just like Jupiter, except with a delicious three course meal, live music and exceptional views of the fireworks and the city. Grab your tickets here!
THAMES ROCKETS
Looking for something that's a little more thrilling? Don't worry, we've got you. What better way to start your NYE night than to ramp up the adrenline and take a speedboat through the city? The Thames Rockets experience takes you on an exhilarating journey on a rigid, inflatable boat and with only 12 people per boat, expect no crowds and showstopping views.
About a 50 minute experience, you'll halt to enjoy the fireworks and then zoom back to port so that you can continue your night on land. Expect jelly legs!
Ticket details haven't been released yet but make sure you click here to keep an eye on updates!
SILVER SOCKEYE
Enter 2023 with glitz and glamour as you enjoy an unforgettable NYE on the Silver Sockeye. Like the Meteor, expect to pay around £249 per ticket but receive an experience that you'll be talking about all year. Prime firework views, live music and of course, prosecco book your tickets now before they're all gone!
---
Deborah De Luca At EGG London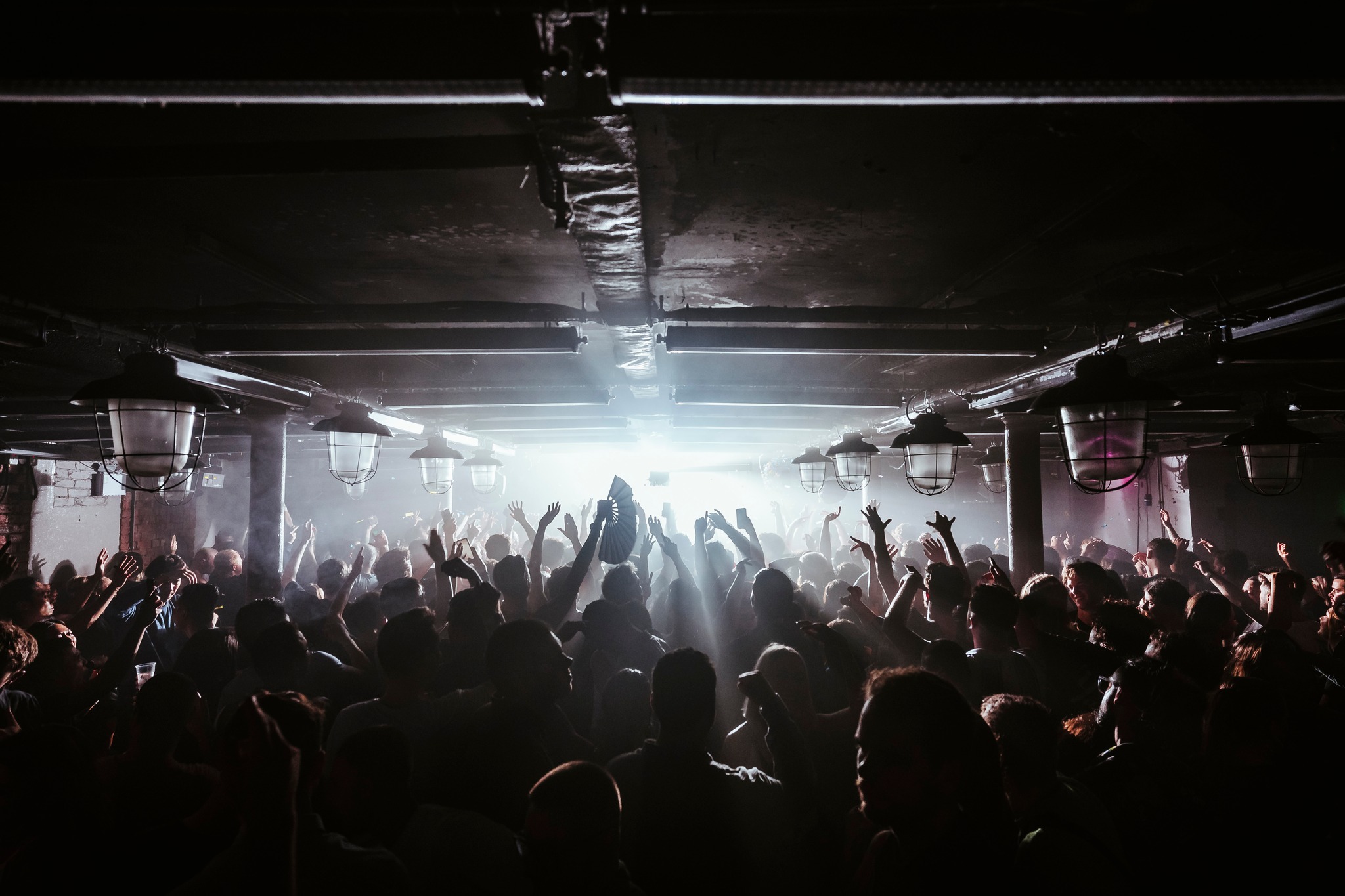 5-13 Vale Royal, London N7 9AP
We've taken you on a full 180 degree turn here, from the glitz and glamour to an all night long party extravaganza. If you're not into the usual champagne drinking, glass clinking, reserved parties then dive deep into the techno world and get ready to dance until 9am with world famouse DJ Deborah De Luca.
The King's Cross venue of EGG has been famed for it's wild raves, grungy warehouse setting and incredible DJ line ups. It's definitely a younger crowd in attendance but if it's energy you're looking for- then you'll find it here. Book your tickets now and get ready to choose EGG over breakfast with an after party that starts at 5am on New Years Day!
---
For The Non-Party Animals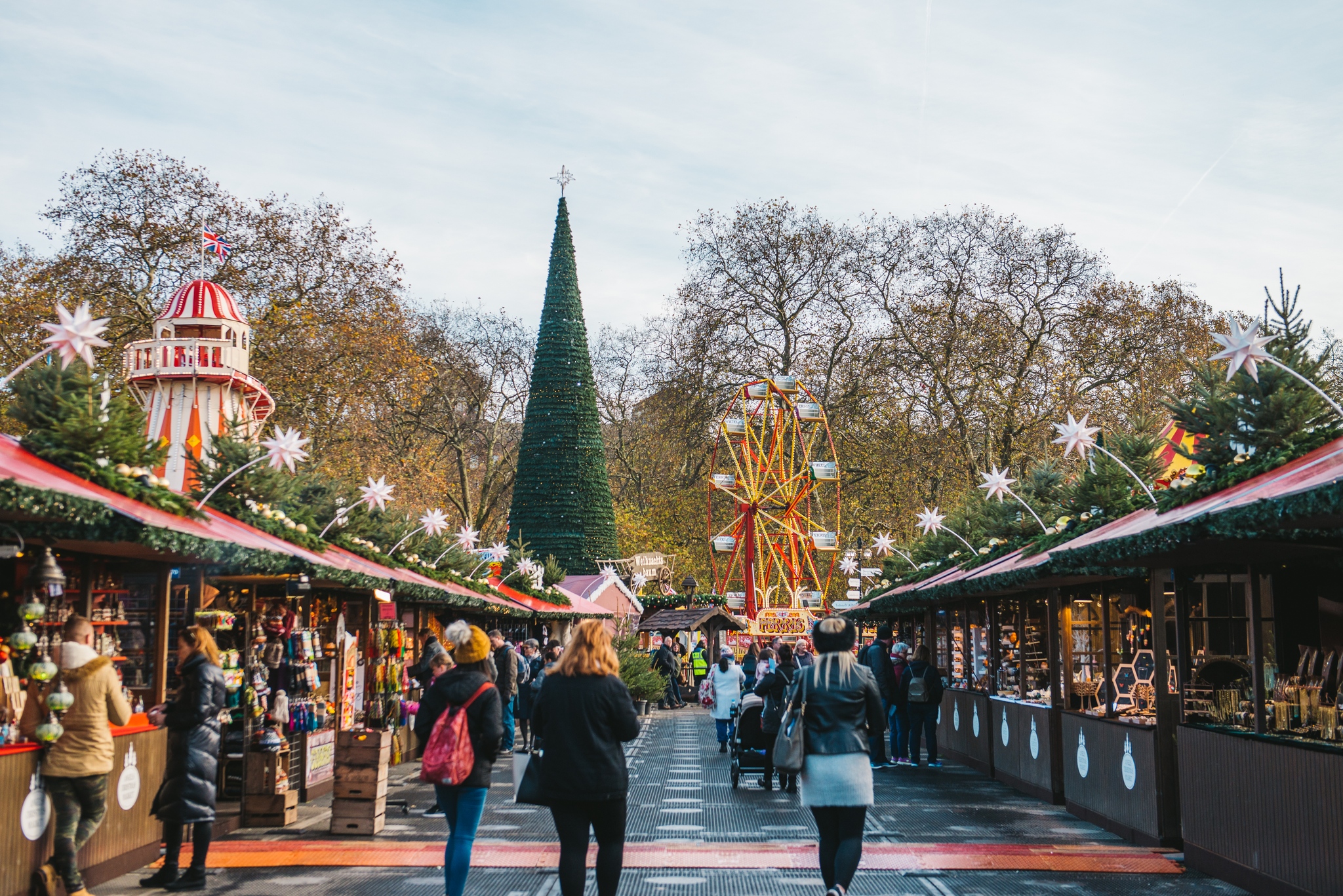 Not everyone wants to enter to New Year with a boozy party and we totally get that. Whether you're trying to play it low-key this year or are looking for something more wholesome to do with the family there are wonderful forms of entertainment available for all to enjoy.
WINTER CARRIAGE RIDES IN RICHMOND PARK
Taking place throughout the festive seasons (and definitely a Christmas objective too) are these magical horse drawn carriage rides around Richmond Park. Gather six friends or family members and climb aboard a picturesque carriage straight out of a fairytale as you're drawn by majestic Shire Horses through the crisp air. Snuggle up under a blanket and have some gin and nibbles whilst taking in the festive atmosphere. There's nothing quite like it.
The experience is 75 minutes and begins at Holly Lodge where you will be met with refreshments and have a unique behind-the-scenes visit of the stables.
Tickets cost £450 for 6 people in an exclusive carriage and can be bought here.
WINTER WONDERLAND IN HYDE PARK
The well known Winter Wonderland is often presumed to be only a Christmas activity, but there's no rules against continuing the festivities into 2023. Open until the 2nd January, wander through markets, food and drink stalls, enjoy fairground rides and ice skating alongside exhilarating circus shows.
Entry is free off-peak but for busier times tickets can be bought here.
THE NUTCRACKER AT THE ROYAL ALBERT HALL
With over 100 dancers and musicians, why not celebrate your New Year's by visiting the traditional but ever-lively Nutcracker. Packed with Tchaikovsky's popular scores head to the Royal Albert Hall and witness the wonders of the Birmingham Royal Ballet where they beautifully tell the story of Clara, her toys and the kingdom of the Sugar Plum Fairy.
Tickets are currently only £18 pp and can be bought here!
---
Midnight Ball At The Emporium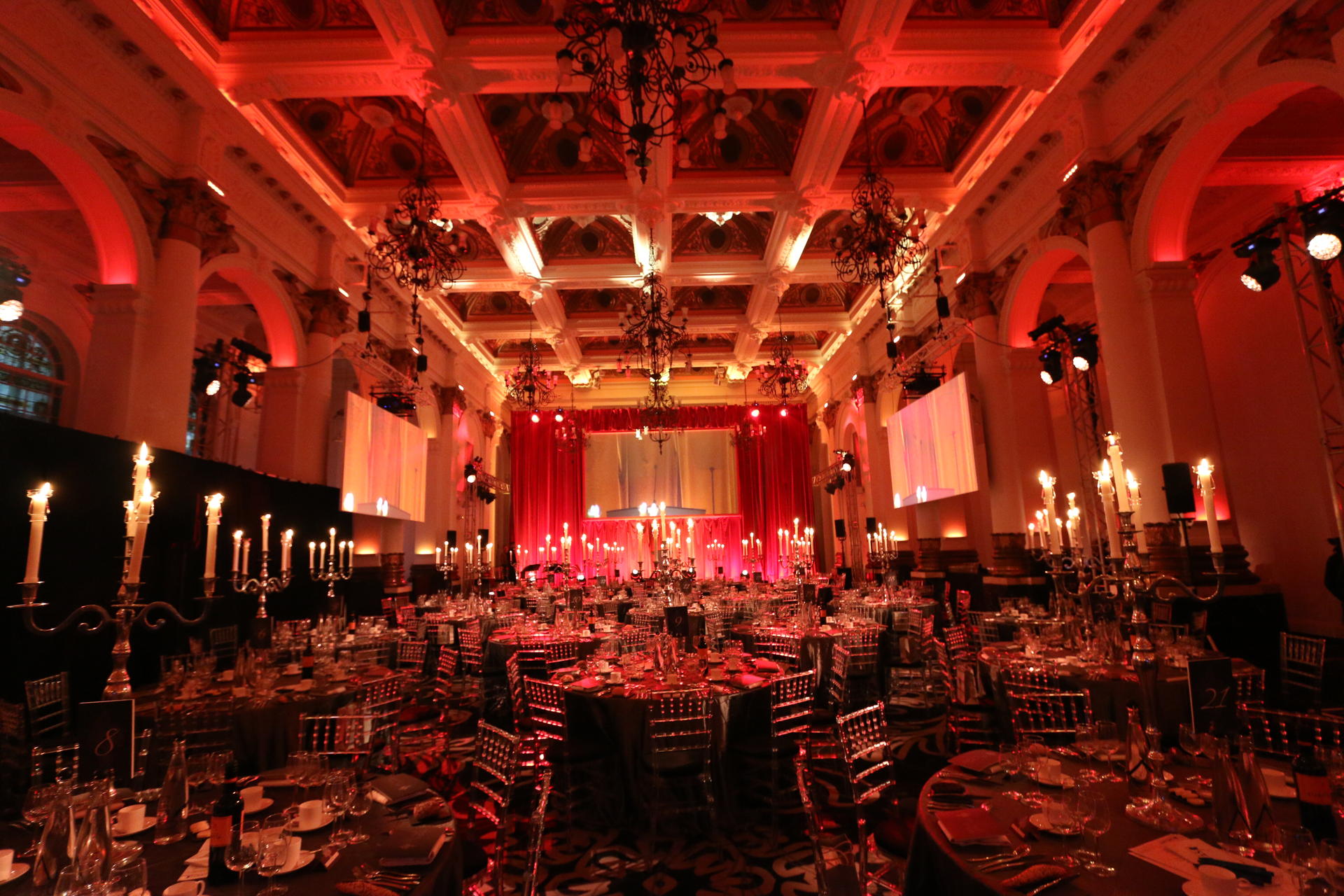 8 Northumberland Ave, London WC2N 5BY
A midnight-in-Manhattan themed affair, 8 Northumbedrland Avenue invites you to a night packed with entertainment, a delicious four-course dinner, unlimited wines, beers and soft drinks and music that will have you dancing until the early hours of 2023.
Tickets start at £320 per person, but with what's included, it's well worth the investment if you fancy treating yourself.
Tickets include everything from a drinks reception, a four course meal, unlimited drinks, champagne at midnight, free use of the themed photobooth, and midnight snacks. Each table has 10 seats so there's a chance you'll make some new friends and the event is for 14 years old and over.
---