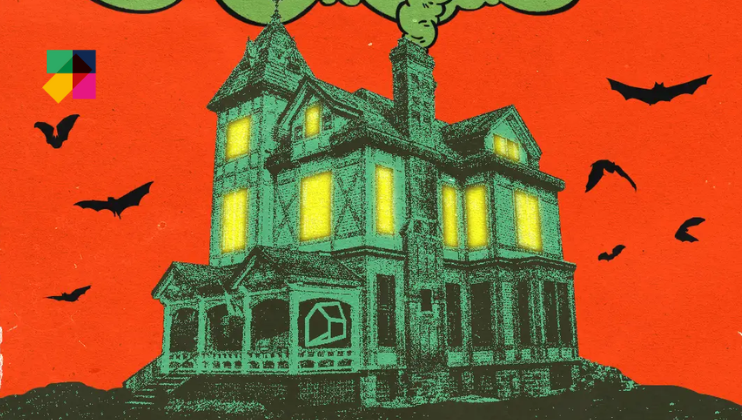 On one of the busiest club weekends of the year, we'd thought we'd give you some clarity in deciding what Halloween weekend specials stand out from the madding crowd.
Halloween Sessions - at E1 | Fri 27 Oct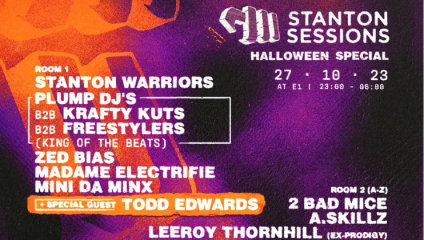 23:00 - 06:00 | E1 - 110 Pennington Street, Wapping, E1W 2BB | Tickets from £20
Of all the good Halloween events in London that haven't sold out by now, this one might just take the cake. In the sprawling, three-room E1, we have garage pioneer Todd Edwards and legacy garage act Zed Bias, known for his endlessly-spun 'Neighbourhood' tune.
'Breaks originators meet UK garage legend at what should be a Halloween spectacular to remember', Anu Shukla writes, recommend this night out as a highlight of the weekly calendar.
Tickets and info here
---
Necropolis Festival - at The Old Church | Fri 27 Oct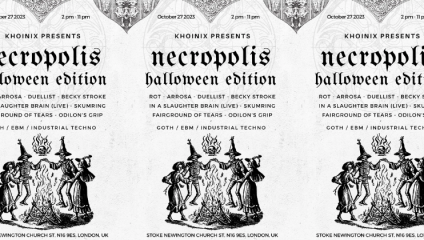 14:00 - 23:00 | The Old Church - Stoke Newington Church St, N16 9ES | Tickets on last release
We've all been to Halloween parties where the whole hall is decked out in the typical Halloween mise en scene, but you're still aware you're in a club, or someone's living room. So how about a Halloween party in an actual Gothic church?
The Old Church of Stoke Newington, a Grade II listed building, is hosting 'Necropolis Festival', requesting you come dressed in your favourite gothic attire, promising mixes of industrial techno, EBM, and gothic music. Nothing quite like a graveyard smoking area to get you into the holiday spirit.
Tickets and info here
---
Warm Up Halloween - at Studio 9294 | Fri 27 Oct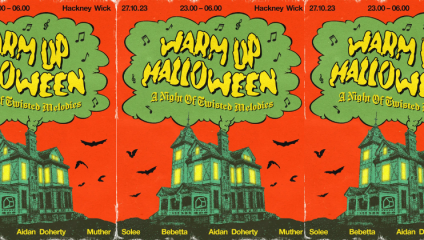 23:00 - 06:00 | Studio 9294 - 92 Wallis Road, E9 5LN | Tickets from £20
Held in Hackney's Studio 9294, A Night of Twisted Memories may be our top recommendation for those who just don't know how to call it a night. Playing til 6:30 with last entry at 2am, this will be your spot for some spooky, late-night ridiculousness. The best part (for some) is that fancy dress is not mandatory; a ticket for the boring among us (only teasing).
Tickets and info here
---
Emo Nite: Rebirth - at the Tuck Inn | Fri 27 Oct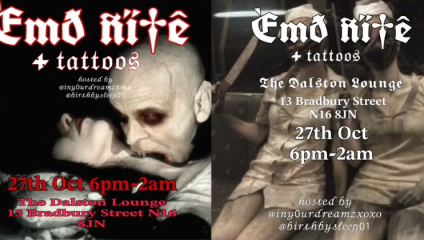 18:00 - 02:00 | Tuck Inn - 13 Bradbury St, Dalston, N16 8JN | Tickets £7.50
Here's a night for the seasoned, for those who dress like its Halloween 52 weeks in a year. For those who think Robert Smith dresses like a geography teacher. That's right, I'm talking about the real emo's, the ones who were right when they told their mum it wasn't a phase.
This is a night I wouldn't recommend for the Clapham girlies looking for a bit of carefree fun on their Halloween weekender. Emo Nite at the Tuck Inn I'd only recommend to those with the DNA of gothic lemons. Built for Dalston Superstars.
Tickets and info here
---
Halloween boat party - at Westminster Pier | Fri 27 Oct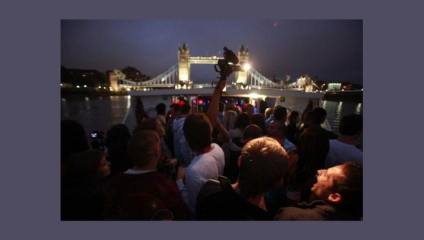 20:00 - 00:00 | Westminster Pier, London, SW1A 2JH | Tickets from £34
For a slightly more family friendly event, Westminster Pier and Baseline Sounds are taking a few lucky merry pranksters on a cruise round the Thames for their Halloween weekender. As well as offering haunting beats and spooky rhythms, the tickets comes with a free afterparty, just make sure you get your wristband on the boat.
Tickets and info here
---
Come As You Aren't - at Peckham Levels | Sat 28 Oct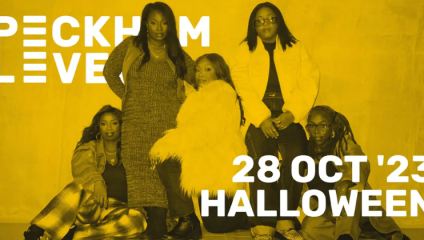 19:30 - 00:30 | Peckham Levels - Peckham Town Centre Carpark, 95A Rye Ln, SE15 4ST | Tickets from £5
There's few parties like a Peckham Levels party. Presented by Hennessy, this years Halloween bash at the iconic Levels is handing out free shots to the first 100 fancy-dressers through the gates, and their theme this year is moments of 2023 (personally I'm trying to find a way to pull off a BarbenHeimer costume).
And from £5 a ticket, this is your big budget night out of the week! Would be worth it even if it was triple the price, as Levels is always a guaranteed hoot.
Tickets and info here
---
The Brixton Horror Story - at Phonox | Tue 31 Oct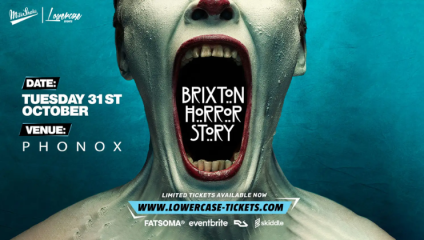 22:00 - 03:00 | Phonox - 418 Brixton Road, Brixton, SW9 7AY | Tickets from £6
And time for an actual Halloween event on the actual day of Halloween, Phonox is pulling out the big guns (or the medium-sized guns) for a highly camp, fancy dress, club night bash. Resident DJ's swing through "the deathly sounds of all things Americana - HipHop, Disco, Pop, R&B, Rocking Party Classics".
The costume themes are named for American Horror Story seasons: Asylum, Freakshow, Covern, and Apocalypse. A greatly versatile theme; have fun.
Tickets and info here