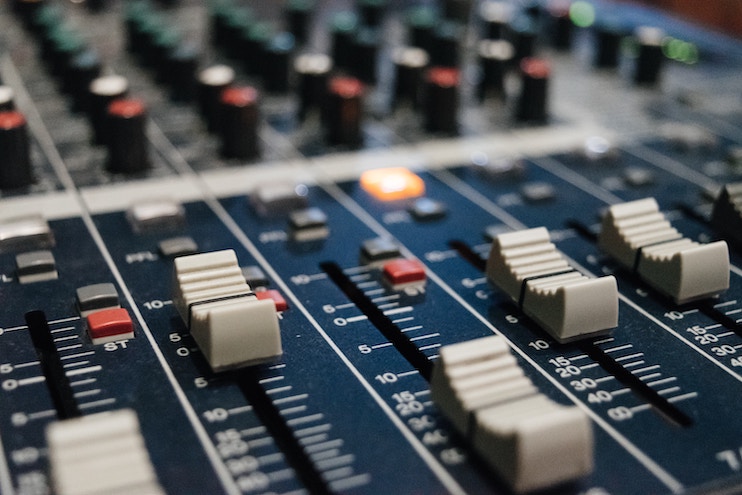 We explore the fascinating world of independent radio: which are the best and how you can get involved
In the 1960s, pirate radio stations broadcasted music that the BBC didn't want to promote. To do this, they had to work illegally from ships moored just outside British territorial waters. The era was portrayed in the 2009 film The Boat that Rocked. But five decades on - and despite the musical and technological revolutions that have taken place during that time - there is still a market avid for independent radio stations and their output. These stations are especially important when we remember that live music venues seem to be diminishing in number and they have a vital educational role, too. We take a look at where you can find the best sounds and how these stations are contributing to London life.
Based at the Wilton Way Cafe on the fringe of the capital's hipster homelands, this radio station might be suspected of catering for the achingly cool. In fact, it tries to reflect all aspects of life in the E8 area. These are especially well-captured during the station's live broadcasts from the lively street parties for which Wilton Way is known. However, a line-up of performers including multi-instrumentalist Tom Vek, Girlcore (a collective promoting female art), Drums of Death (Scottish techno-electro musician Colin Bailey) and cabaret singer Tricity Vogue have also done their bit to give an eclectic flavour to the station's output. Feel like taking part? Then get in touch with eleni@londonfieldsradio.co.uk
Also known as NTS Live, this outfit is based in Dalston. But - as with London Fields Radio - we must beware of thinking that its proximity to the heartlands of east London's fashion and media scenes means that we can safely guess its output. 'Don't assume' is its motto when it comes to the content of its radio shows, online streaming, digital media and live events (its use of Icecast means that NTS can broadcast from its studio and then - subject to a suitable internet connection - switch to a broadcast live from anywhere else in the World). People who have appeared on this station have included performers such as Gilles Peterson, Frankie Knuckles and Jah Wobble.
---
Based in Clerkenwell, Radar Radio first broadcasted on Halloween 2014 with the express purpose of nurturing new talent It was launched by Ollie Ashley, who cut his radio teeth as a studio manager at NTS Radio and Rinse FM. Leading DJs who have performed with Radar include Riz La Teef, Templar Sound, and Amy Becker. Some DJs have started their careers at Radar not knowing how to DJ, but they've learnt their craft effectively and are now getting gigs internationally. Enthusiasm and good musical taste are what count here, expressing a feel of freedom, fun and readiness to explore the musically unexpected. If working with Radar appeals to you, then contact getinvolved@radarradio.com
South London is an area of London whose fortunes have been mixed - to put it mildly. Once overshadowed by a reputation for crime - brought vividly to life in Mark Timlin's Sharman private detective novels - its inclusion on the London Overground arguably symbolises the rise in its fortunes. The area is also being seen as challenging East London's reputation as the centre of creativity. Reprezent Radio is symbolic of this. It started life in Peckham, going online in 2009 and getting its FM licence two years later as the UK's only station presented by young people under the age of 25, with its DJs and presenters all involved in the music industry as music-makers or running club nights. The station teamed-up with brands such as Tate Britain and Converse and launched the careers of grime star Stormzy and DJ Jamz Supernova, among others. But it's also had a serious side, campaigning on issues like unemployment and domestic violence. It also makes its contribution to society at large by mentoring over 2,000 13 to 25 year-olds, helping to develop young talent for the future. It continues to go from strength to strength, moving last year to up-and-coming shopping and food hub, Pop Brixton.
---
Soho - central London's longstanding and legendary square mile devoted to hedonism - is now seen as being on the cusp of change. Out go sex 'n sleaze, in comes gentrification and Crossrail. That perception's true - up to a point. But - arguably holding the balance between the old Soho and the new - is Soho Radio. Situated symbolically in Great Windmill Street, across the road from a boutique hotel but near to the Windmill club - one-time venue for nude tableaux vivants and now home to a table-dancing club - it has had guests ranging from Boy George and Stephen Fry to local workers such as piano-tuners. The radio's home includes a small cafe where you can watch the radio staff at work, and pick up fliers and magazines about the latest goings-on in Soho.
Happy listening!