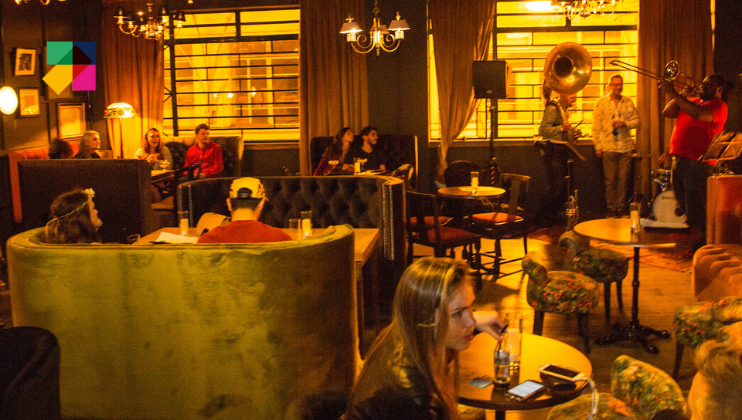 The London Jazz Scene is alive and well, with a whole host of regular jazz nights throughout the city. Here are our Top 5:
---
Nu Jazz Generation - at CLF Art Lounge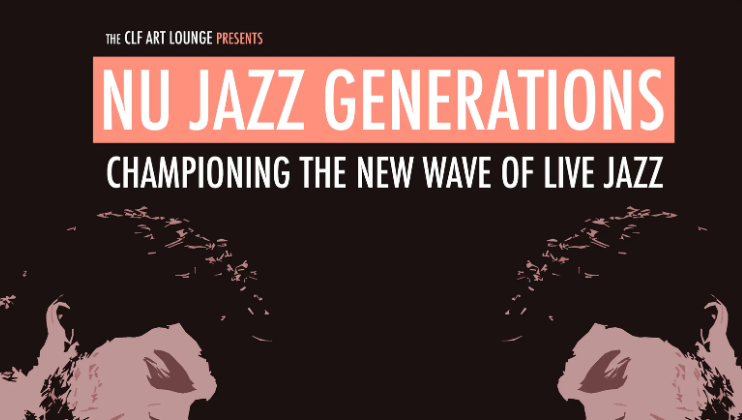 CLF Art Lounge - 4a-12a Station Way, Peckham, London SE15 4RX
On the first Wednesday of every month, the CLF Art Lounge celebrates the new, young faces in jazz.
Bussey building's top floor is one of our favourite spots at Culture Calling, hosting numerous, free events from Latin Jazz brunches to Rooftop DJ sets, and their Nu Jazz Generation series is another string to their bow.
The event is seated, so book a free table and enjoy some jazz in the old way: sat down, with a drink and a meal.
See their upcoming events here.
---
Wednesday Night Jazz Jam - Upstairs at Ronnie Scott's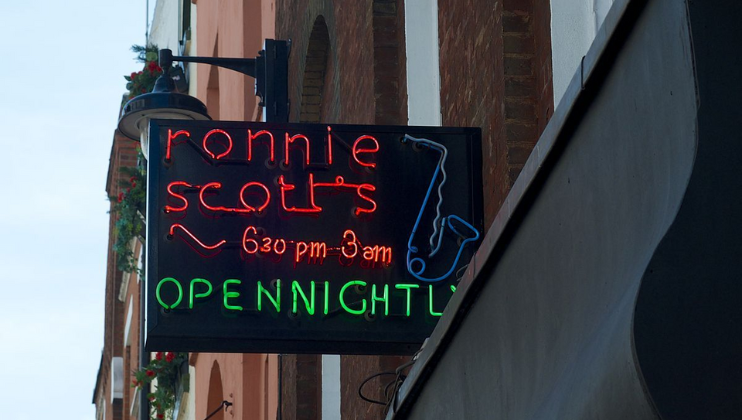 Ronnie Scott's - 47 Frith Street, Soho, W1D 4HT
While Ronnie Scott's all-seated downstairs is one of Europe's most famous and celebrated jazz clubs, their upstairs sharply contrasts it with a nightclub-like, youthful atmosphere.
Their regular Wednesday night Jazz Jam is one of the most talked about events upstairs at Ronnie Scott's, with Andy Davies on the trumpet, hosting high-energy sessions featuring the newest and oldest in jazz.
Tickets are £10 on the door and there is no booking in advance. Pop in if you're hanging about Soho on a Wednesday night.
See their upcoming events here.
---
Momoposa - at Vortex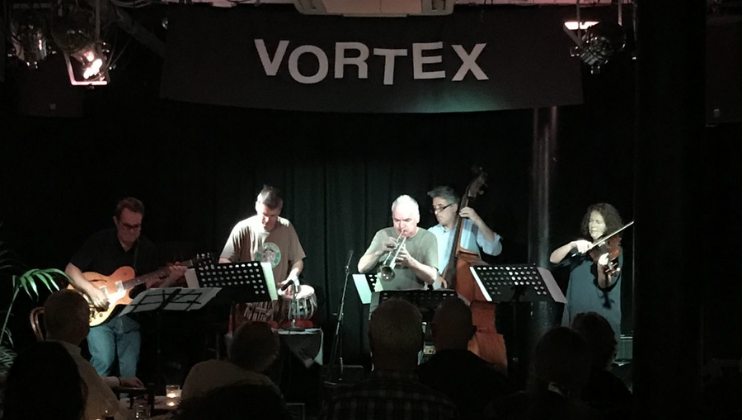 Vortex Jazz Club - 11 Gillett Square, N16 8AZ
Dalston's Vortex is home to an intimate, old school, downstairs space, hosting huge names across the London jazz spectrum and further afield, including the brilliant Jas Kayser, Poppy Daniels, and Riley Stone-Lonergan.
The Dalston club holds a midweek jam session, where attendees can bring their own instruments for a sesh, and a regular Saturday afternoon session holding a rotation of London-based performers.
Their Momoposa monthly session, however, is the most exciting, self-described as "the UK's longest running concert series dedicated to freely improvised music".
Held on the last Sunday of every month, Vortex boasts hosting the most exciting improv jazz session in the nation. Tickets are £12, and £8 for members, and for any jazz fans tired of the same spots, this might be the crown jewel.
Check out their upcoming events here.
---
Live Music - at Evans & Peel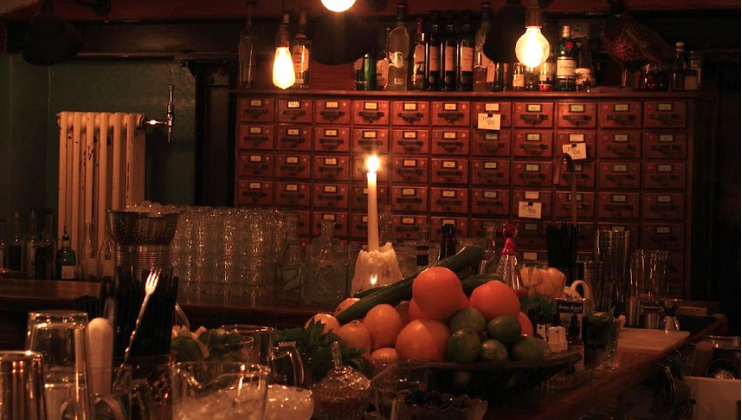 Evan's and Peel Detective Agency - 310C Earls Court Road, Earls Court, SW5 9BA
Here's an interesting one. A 'secret' cocktail bar and jazz lounge masquerading as a detective agency, asking customers to submit a case file in lieu of a reservation, menu's in the form of handwritten profiles of suspects, and bounty's as prices.
Maybe a bit overboard on the theme for some, but every weekend it holds regular, prohibition era-style jazz nights, complete with flappers and othersuch pre-depression affects. A perfect fit for lovers of old school jazz, who want the complete old school experience to boot.
See a list of their upcoming events here.
---
Spice Jazz - at the Spice of Life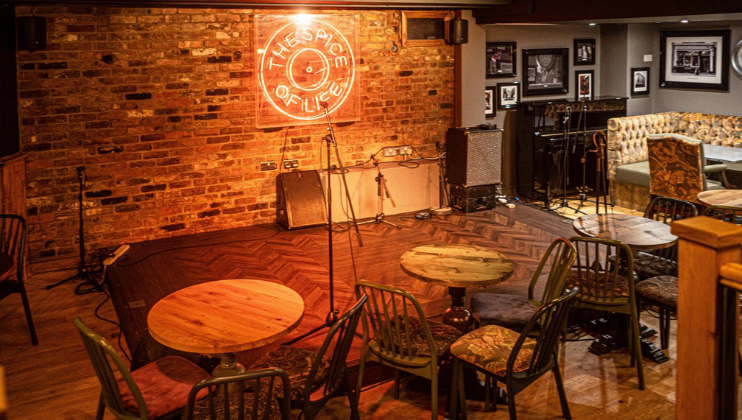 The Spice of Life - 6 Moor Street, W1D 5NA
Soho's Spice of Life pub is known for its live music space downstairs, but their Thursday jazz night is a strong addition to Soho's bustling nightlife. The last few months have seen Noemi Tutti on the harp, Tony Kofi with a tribute to Thelonious Monk, and the Thad Jones Legacy Orchestra.
Usually a cheaper and less busy option than Ronnie Scott's, usually with a similar share of artists, the weekly Spice Jazz sessions come with a huge variety of styles across the ever-wide sphere of jazz.
See the list of their events here.