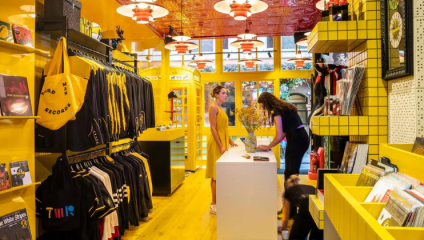 The streets of Soho have been home to some of UK and indeed Europe's best record shops, past and present. Though many of the old faithfuls didn't live to see the mid-2010s rebirth of vinyl, the ones that remained are gems nonetheless. Here is Culture Calling's Top 5 record shop picks:
Sister Ray – 94 Berwick Street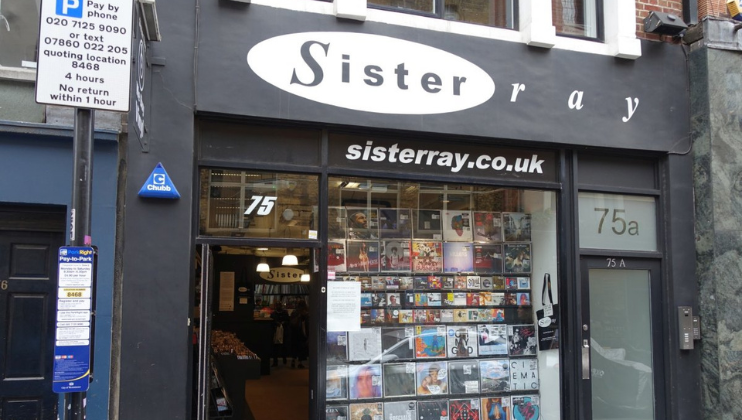 With a 30 year history, Sister Ray is one of the most well-known record shops in Soho and London in general. Named after the Velvet Underground song of the same name, the shop long-predates the 2010s vinyl revival, and was one of many shops that comprised the beating heart of Soho's independent scene that closed down upon the transition to CD and digital. Yet, Sister Ray stands strong, and is still offering some of the best selections of old and new one can find in person.
Sister Ray, 75 Berwick St, London, W1F 8TG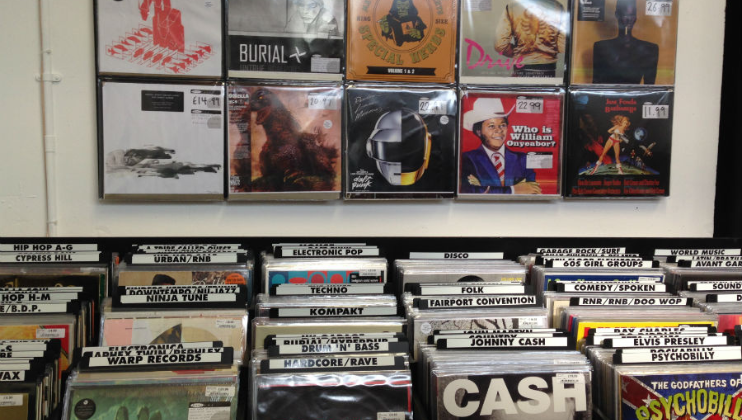 ---
Phonica - 51 Poland Street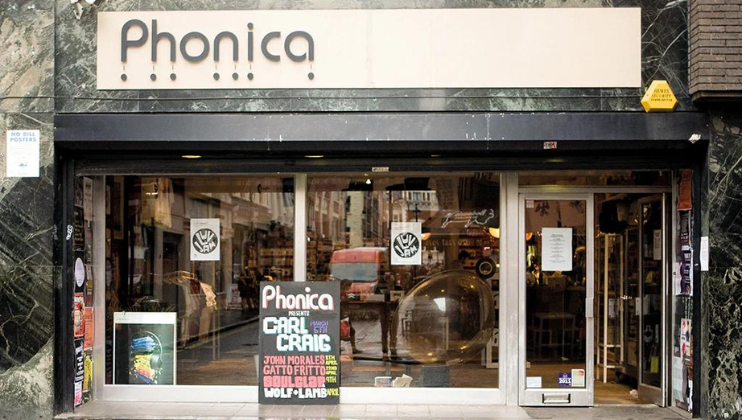 'London's leading vinyl specialist' according to Resident Advisor, Phonica is the acetate epicentre of the capitals dance scene. Stocking some of the rarer singles and dubplates, it's a hotspot for cratedigging DJ's and audiophiles alike. There is no introduction needed for Phonica if you are a dance/IDM enthusiast, but if you are not, maybe it's time to take a trip to Poland St to familarise yourself with some new genres. It's a bewildering world to enter as a newcomer, so if you're lost I'd strongly recommend chatting to the staff; they are lovely.
Phonica, 51 Poland St, London, W1F 7LZ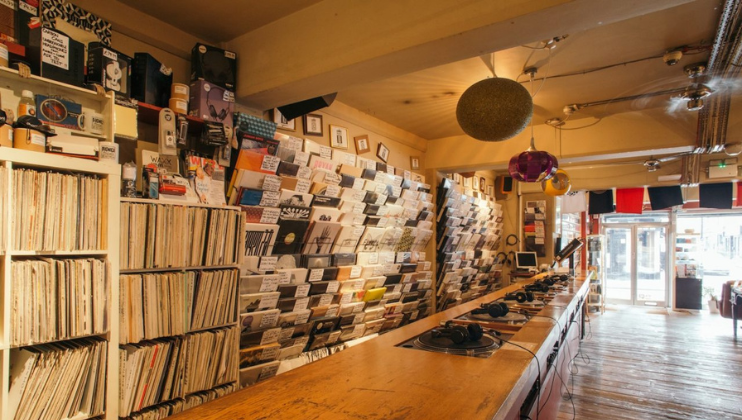 ---
Reckless Records – 30 Berwick Street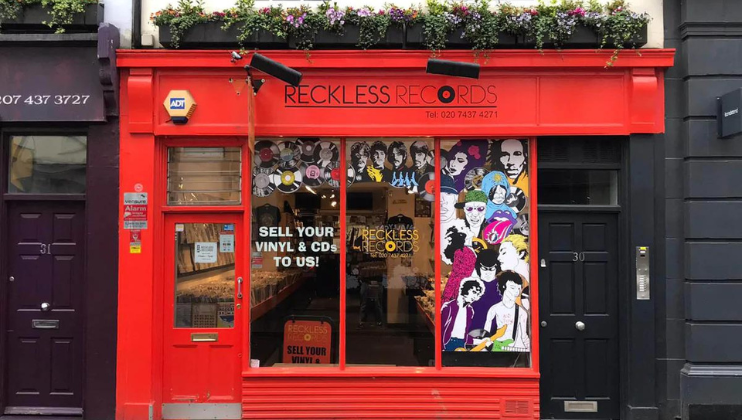 Another oldhead of Berwick Street, Reckless has been buying, trading, and swapping records since the 80s, mostly in the rock and pop variety. If you're a collector and have a bit of money in your pocket, this is the place to drop some serious cash on first and second editions; I once saw a second edition of 'Ziggy Stardust and the Spiders from Mars' go for £400. It's not just rock they stock, as they offer selections of UK dance white labels, as well as more modern indie records coming out of London. It's an absolute classic record shop and an iconic feature of Soho that should never be missed by any vinylheads.
Reckless Records, 30 Berwick St, London, W1F 8RH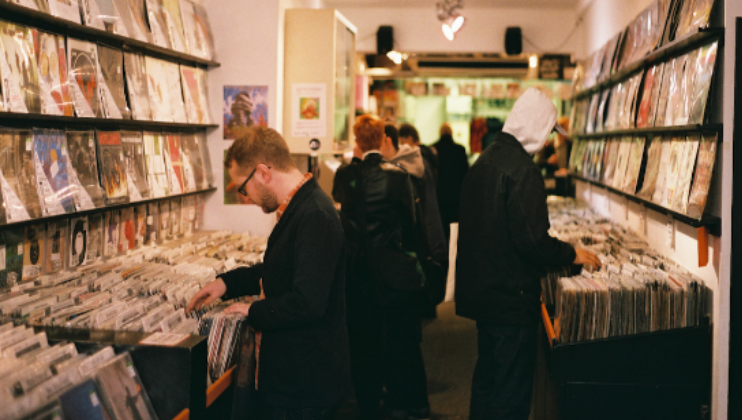 ---
Sounds Of The Universe – 7 Broadwick Street
Doing what is says on the tin, Sounds of the Universe claims to boast the "largest selection of Reggae, Dubstep, House, Disco, Funk and Soul, Brazilian, Latin, African and world beats in the UK". Their claim becomes ever less doubtful the more you trawl through their obscure 7"s, their selection of African (especially Ethiopian) jazz, as well as European album covers that look familiar apart from the Japanese text superimposed on top. Their imports are near-constant and wide-ranging, so while it may not be your regular spot to pick up new releases (though it does have many), this is a golden opportunity to open your mind to what the rest of the world has to offer. Truly, there is much more to music than just Europe and America.
Sounds Of The Universe, 7 Broadwick St, London, W1F 0DA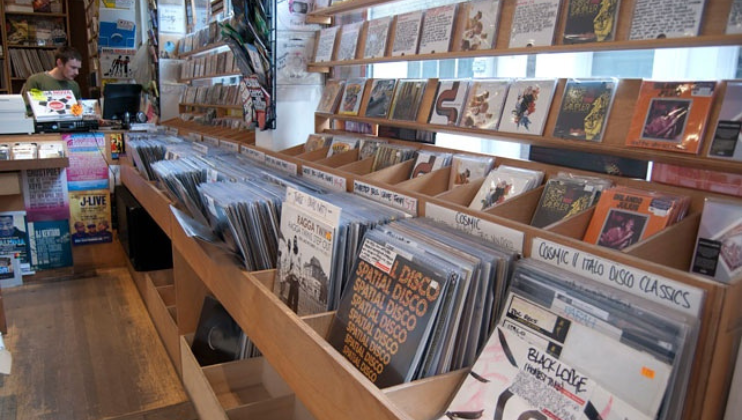 ---
<> Third Man Records - 1 Marshall Street >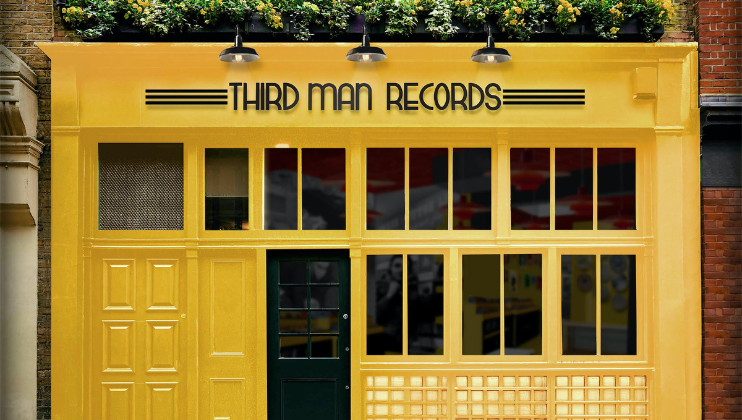 Opened by Jack White (of the White Stripes, The Raconteurs), the big, bright yellow Third Man Records stands as a proud beam of light through Soho. Round the corner from Carnaby Street, the White-owned business offers an eclectic mix of kit; obscure White Stripes pressings, a magazine series titled after Funkadelic's classic Maggot Brain; own-brand tees, drumsticks, guitar straps, and even guitar pedals. A two-levelled site, Third Man is also home to "The Blue Basement", a cosy live music venue, as well as the "Literatum", a recording space where you can record directly to vinyl. It really can't get much better than this.
Third Man Records, 1 Marshall St, Carnaby, London, W1F 9BA
---