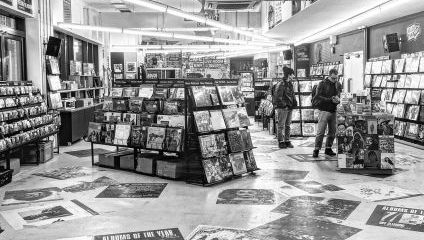 From punk to pop, explore your favourite music in the best record stores in London...
One of the things London is famous for is its music scene and whilst there's no denying that digital streaming is king, the return of retro has come back with a vengeance and vinyl popularity is rising day by day. Luckily, there's still a few stores standing across London that sell a cracking range of vinyl records. Whether you're wanting to invest in a new banger or discover a vintage gem, our suggestions below will make sure you get your record fix. Read on to discover more...
---
Rough Trade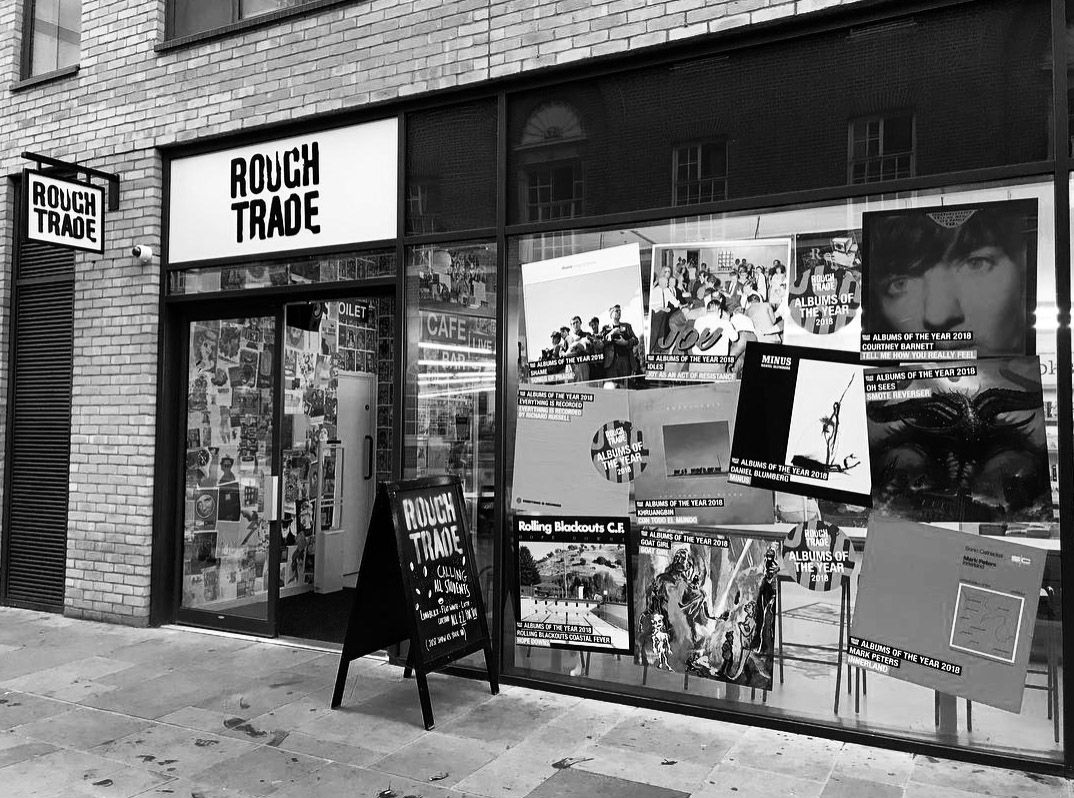 Multiple locations
Starting with the obvious, Rough Trade is probably considered one of the most popular record stores in London. It first opened in 1976 and was positioned at the epicentre of the punk explosion- making it an immediate hit. With its various locations across London it's easy to buy your favourite hits and sell the ones that are collecting dust.
Some venues even have stages and seating areas to enjoy live music, alongside a pretty neat fairtrade coffee café. Whether you're into punk, electronic, experimental, techno, reggae or classical, Rough Trade will have everything you're looking for and everything you didn't know you needed. Find out more here.
Stores are located in:
West London- 130 Talbot Road, London, W11 1JA
East London- Old Truman Brewery, 91 Brick Lane, London, E1 6QL
Soho- 50-54 Beak St, W1F 9RN
---
Sounds Of The Universe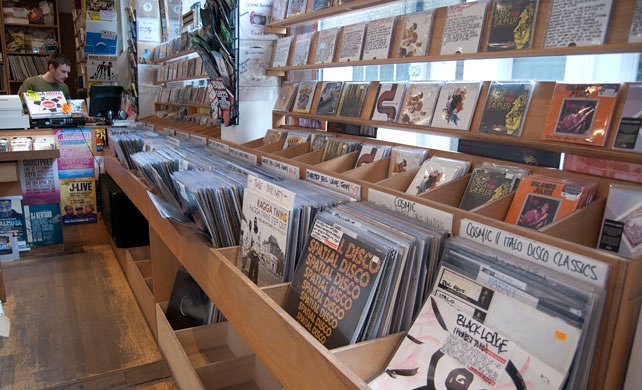 7 Broadwick St, London W1F 0DA
What started as a small stall in Camden Market, is now a sacres Soho spot and has been so since the early 90's. Sounds Of The Universe itself is akin to walking into a physical manifestation of a Gilles Peterson's 6Music radio show, drenched with Latin pressings and posters; encompassing everything you could imagine a record store to be and look like.
They're connected to the record label Soul Jazz Records, making it an aladdins cave for jazz records. You can expect crates of rare second hand vinyls and the most popular recent releases. Other genres on offer include selections of Reggae, House, Funk and Soul, Disco, Dubstep, Latin, World Beats and African. Vinyls purchases come with a guarantee and if you purchase online there's free delivery for any purchases over £100.
With vintage being prime here, you can also get your hands on much loved books, DVD's and other interesting merchandise.
---
Sister Ray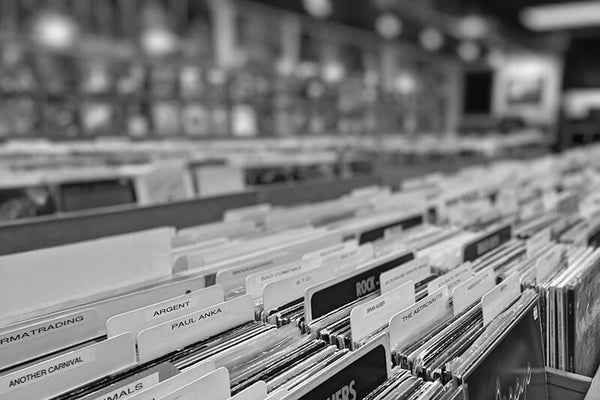 75 Berwick St, London W1F 8TG
Another Soho gem, Sister Ray records has been billed as 'the world's most visited record store'... but whose counting? It's better known for its 30+ years experience, enthusiastic and helpful customer service, and incredible selections of music. It's name even stems from a Velvet Underground song and it's one of the last of its kind since digital became king. Thank goodness for resurrecting trends ey!
Like most record stores, you can both buy and sell records, and most new releases and hidden gems are featured online so you don't have to do so much digging... but that's the fun part really isn't it? With so many second hand sensational songs tucked away, don't be suprised if you end up staying there for longer than you originally planned. You can find pretty much every genre here too, even football records. No stone goes unturned with the auditory here.
Check out their new releases here!


---
Phonica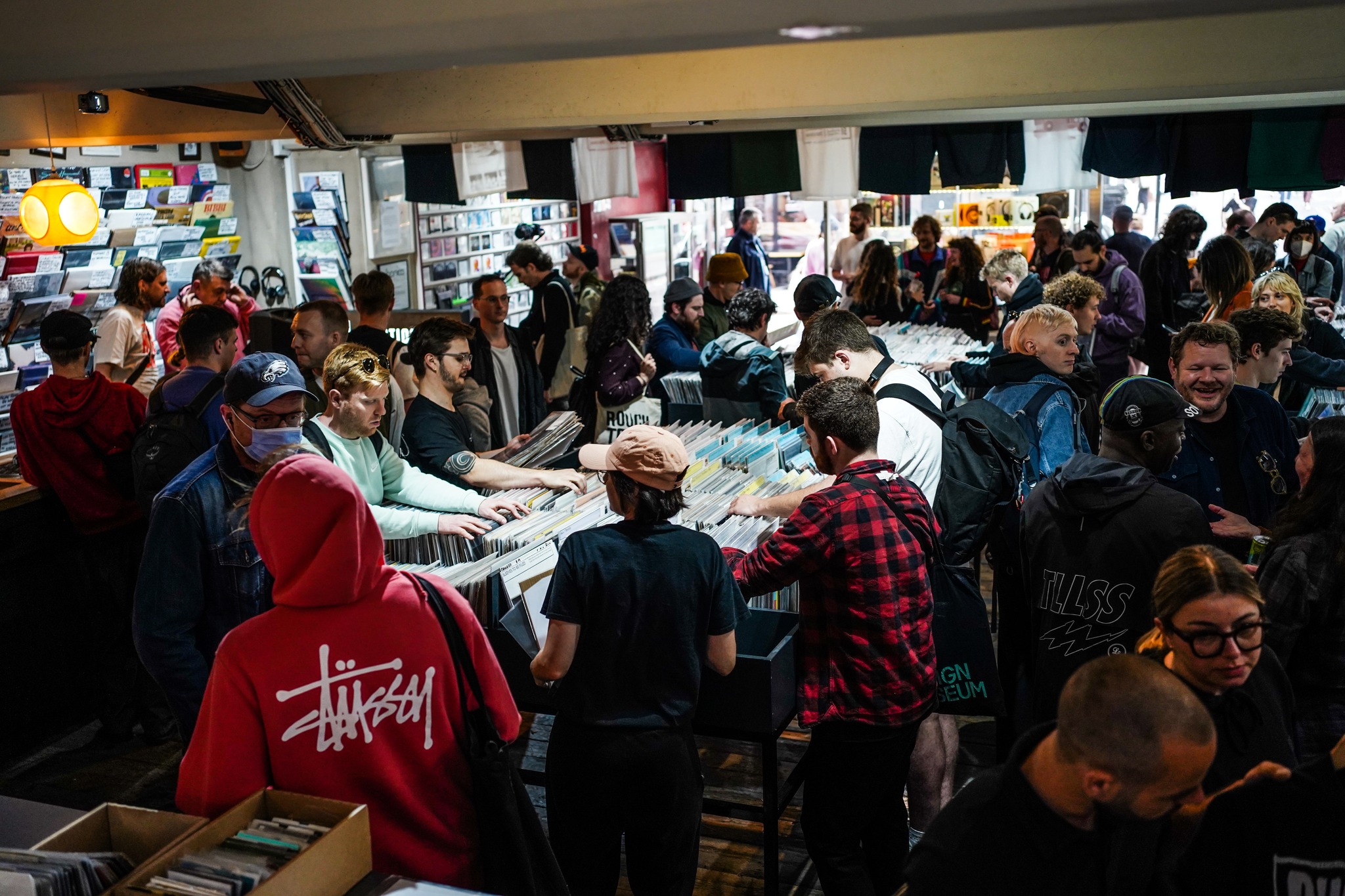 51 Poland St, London W1F 7ND
Another central London favourite, this understated record store is the capitals leading shop for dance and electronic vinyl records- with the likes of Techni, Dubstep and Nu Disco gracing their shelves. As well as being a record store, they're also a record label and host free in-house events along with ticketed club nights.
The staff here are always on hand to help, and with most of them being DJ's themselves, they're versed in catering for taste and with mixing and matching tunes. With a passion for championing new sounds, Phonica provide all the essential wax to groove to regardless of the BPM.
To check out their new releases click here.
---
Honest Johns Records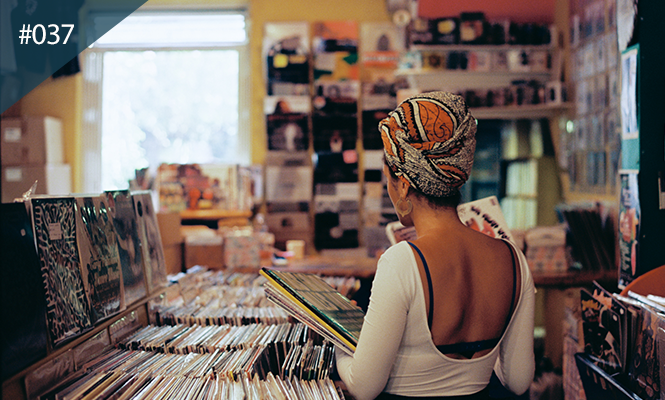 278 Portobello Road, London, W10 5TE
Unit 115, Lower Stable Street, Coal Drops Yard ,London, N1C 4LW
It's a given that if a record store has been around for a while...especially since the 70's - they know a thing or two about music; particularly vinyl. Honest John's has been throwing out tunes (metaphorically) since 1974 and there's no sign of them slowing down just yet. It was originally founded by sociology lecturer John Clare and has since been passed to Alan Scholefield and Mark Ainley who expanded the genres of the record store enabling them to sell music from around the world.
It's best known for its wide selection of jazz, experimental music and reggae, but honestly, you never know what you'll stumble across. Its recent opening Coal Drops Yard near kings cross means a new treasure trove for us to trundle through and we can't wait to check it out.