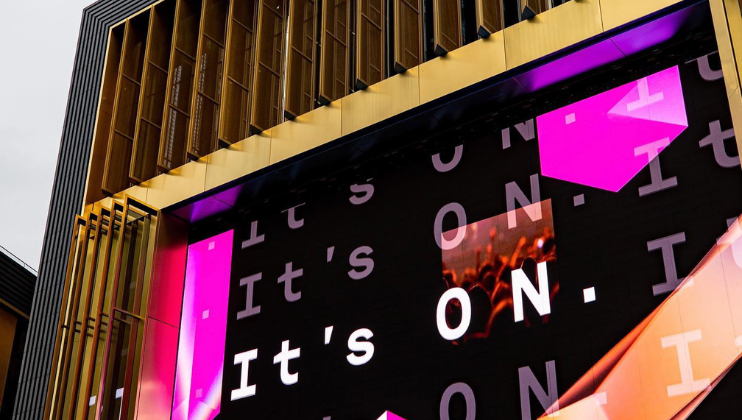 The opening of HERE comes with a startling statistic: HERE is the first purpose-built venue in Central London since the 1940s. In opposition to the near-constant closures of London's historic venues, HERE is an astonishing outlier, breaking a 70 year wait for a new purpose-built venue. Here is what we know about HERE so far:
Location: 141 Charing Cross Rd London, W1 4DG
Nearest Tube Stop: Tottenham Court Road
Capacity: 2000 | Size: 25,000 square feet
Features: Highest Resolution Venue screen in London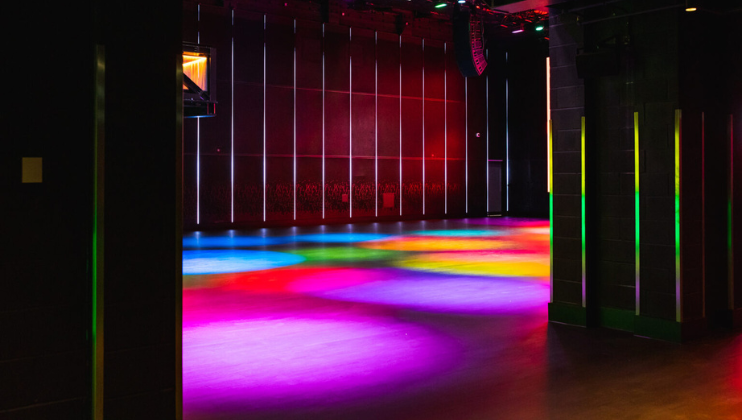 As part of the Outernet development project that saw the redevelopment of Tottenham Court Road station, HERE is Soho's brand new underground club, part of one of many new sites in the Outernet London district. HERE is directed by Nicolas Matar, a New York artist, and Simon Denby, who has previously worked on Percolate and Waterworks festival. Speaking to Resident Advisor, Matar and Denby say "We're focussing on a diverse range of electronic music, with club and live shows reflecting the makeup of London's diverse and exciting musical heritage"; "it will also be a space to host the best of worldwide touring talent with all its contemporary and eclectic musical strands."
To add, they stated "Top-level production is at the heart of the project. The sound treatment is more like that of a music studio, but on a very large scale unseen in London clubland. It features the latest d&b audiotechnik sound system installation, a top-spec lighting rig and a huge 8K resolution screen." This comes as an undoubtedly exciting announcement for DnB fans, who have seen many notable venues in the genre close, including Drumsheds and, eventually, Printworks. With recent big nights in DnB becoming too crowded over-filled (with no fingers pointed, except one at XOYO), one would hope that the ravers can now be more evenly spread across London in what few clubs we have left.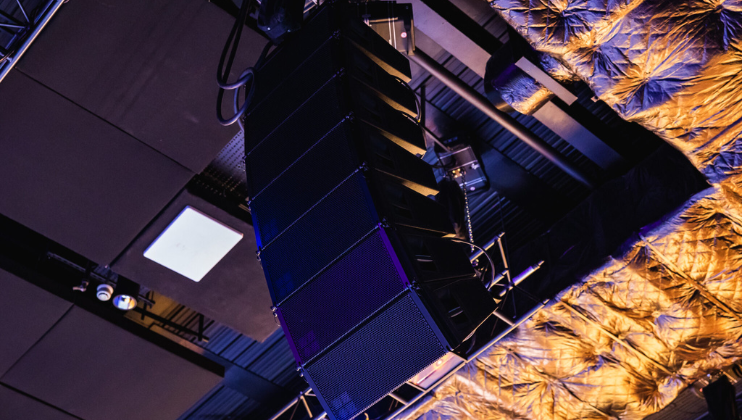 The first few weeks offer a tantalising line-up of big names too: Fatima Yamaha, JME, Kae Temptest, CASISDEAD, Annie Mac, Chase & Status, Friendly Fires, and Floating Points, all in two months. Not a bad way to get things started. Additionally, making use of the highest resolution venue screen in London, Squarepusher headlines The Interdimensional Rave Experience, also featuring Dwarde and Sully, an exciting prospect, promising filthy drums for the zealots. Tickets to all of the above events are on the listing page here.
Despite the exciting prospect of a brand new club in Central, the project, like many development projects in London these days, doesn't come without its controversy. Rowan Moore, writing for the Guardian, laments the loss of traditional counter-cultural Soho to make way for large property owners, calling the development "a new kind of scaled-up anarchy, where the boys making all the noise are big businesses".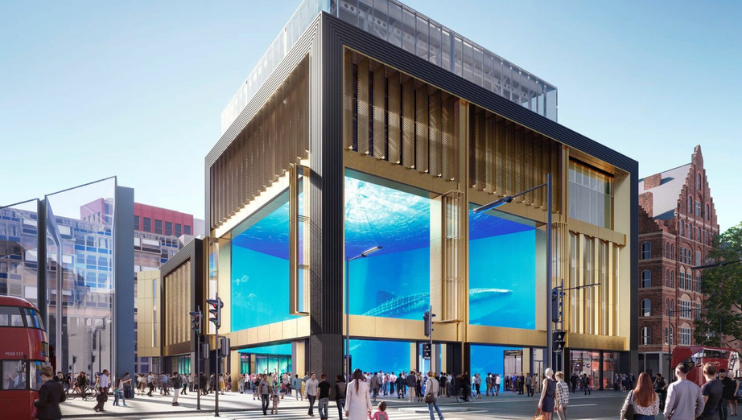 The development project, as well as including the redevelopment of Tottenham Court Road and the building of HERE, also includes the multi-story behemoth called 'The Now Building', which according to Outernet's website, boasts "state of the art 8k screens designed to provide amazing, immersive cultural and brand experiences that will blow your mind!", which seems nothing more than a long-winded, PR-buzzword-fuelled way of announcing a new, large advertising board. The Outernet district will include the Tattu Restaurant, as well as corporate attempts to keep the areas historic music scene from being cloven in twain; The Lower Third replaces the 12 Bar Club, closed in 2015, and attests to being dedicated to promoting new artists. There will additionally be more licenced busking points in the area, to punctuate "Soho's musical heartbeat", that is, Denmark Street and the surrounding area.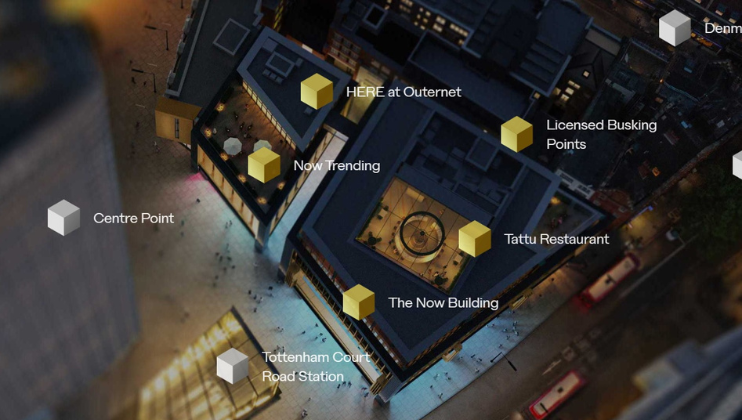 A multi-million pound development project with two designated advertising venues is a far cry from the same Denmark Street which saw the Sex Pistols form, but in an ever-decreasingly online world, where bands are formed and earn a living online, and where in-person shopping is far less important, this is perhaps the natural way of things. We know that London can never be what it was, so instead we must appreciate what it is. The Outernet district is simply another locus of contrast in the city, with stylish new-built blocks contrasting Victorian music halls, the same way the Victorian music halls contrasted the heritage buildings that came before. The old order changeth, and begineth anew, and there is much to enjoy here, especially at HERE.
In any case, HERE is here to stay for the foreseeable future, and we should delight at the prospect of a new purpose-built club, especially one that promises world-class visuals and sound systems. Given the roster of upcoming events that HERE is lucky to boast, coming HERE is a must for regular clubbers, and is sure to become a regular, oft-mentioned spot.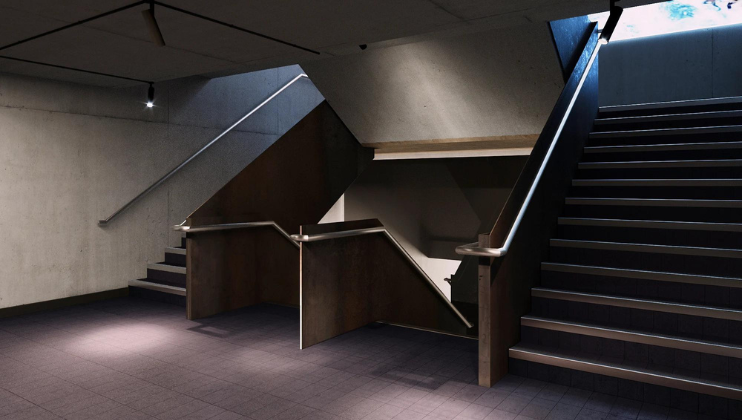 ---