The greatest weekend in London is upon us once again; Notting Hill Carnival, attracting approximately 2.5 million people each year, is one of the biggest parties in the world, and what kind of culture website would we be if we didn't provide you with a detailed guide on what it is and how it is?
How did it start?
Despite the jovial and celebratory mood of Notting Hill Carnival, it's important to know that the history of it began with a race riot, itself caused by the murder of Kelso Cochrane.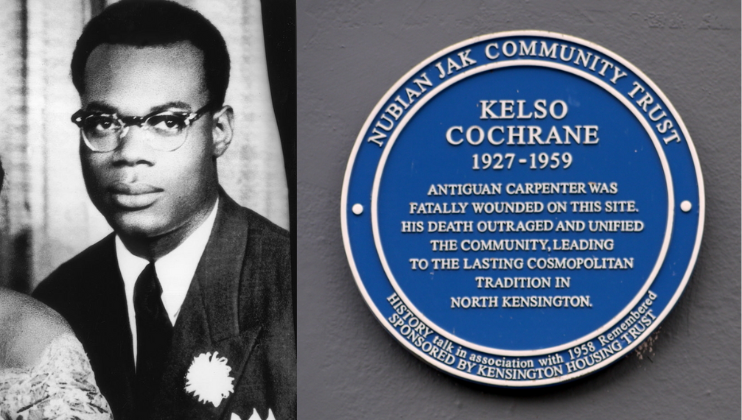 A 32-year old Antiguan-born carpenter and aspiring lawyer, Cochrane, a resident of Notting Hill, was murdered in a racially motivated attack on May 17th 1959. The murder was felt deeply and widely across the community; over 1,200 people attended his funeral, many attending to rally against racism, which was eventually stepped up to Whitehall by supporting activists.
However, with a perceived complacency on behalf of the authorities, circulating rumours of a police cover-up, combined with pre-existing tensions between the diverse local population and the nearly-entirely white police force, racial tensions began to brew. Before and after the murder of Cochrane, there had been community efforts to quell these tensions, including a childrens street fayre organised by local resident and community activist, Rhaune Laslett.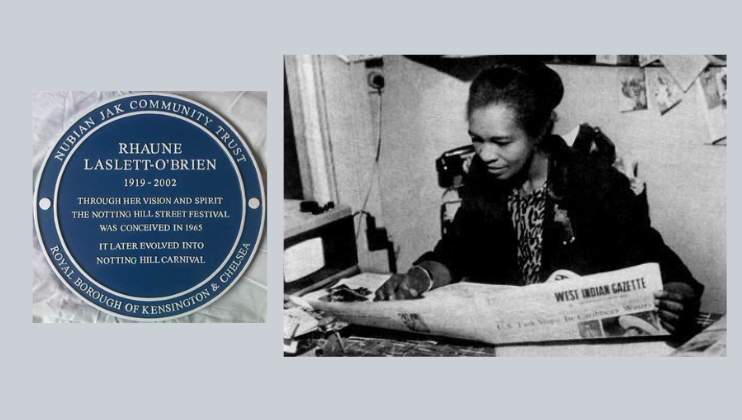 In her words, "We felt that although West Indians, Africans, Irish and many others nationalities all live in a very congested area, there is very little communication between us. If we can infect them with a desire to participate, then this can only have good results." This fayre bore the first seed which sprouted into what we know as Notting Hill Carnival today.
Community efforts snowballed; Trinidadian activist Claudia Jones created 'Caribbean Carnival' at St Pancras Town Hall back in 1959, Trinidadian husband and wife booking agents Edric and Pearl Connor were promoting similar indoor events, and these efforts combined into the first outdoor event in Notting Hill in 1966.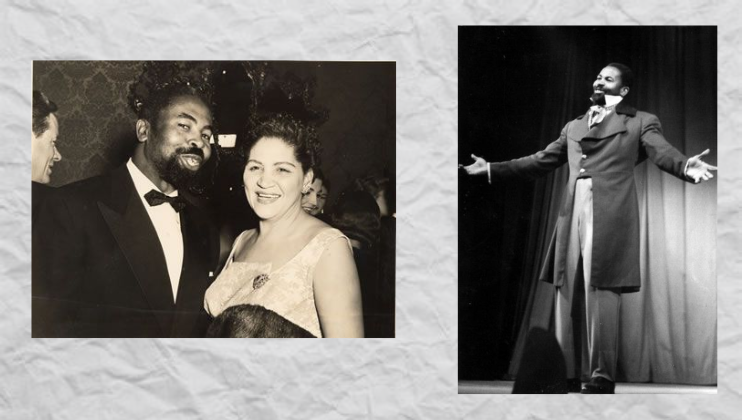 While the Carnival is one big street party, where many go to get drunk, dance, hook-up, and have fun, it is important to be mindful and respectful of its history, that at the centre of it began with a racially motivated murder and a subsequent race riot. The strength of this still-community organised event has seen Notting Hill Carnival grow to be the largest street party outside of Rio de Janeiro.
---
Which day(s) do I attend?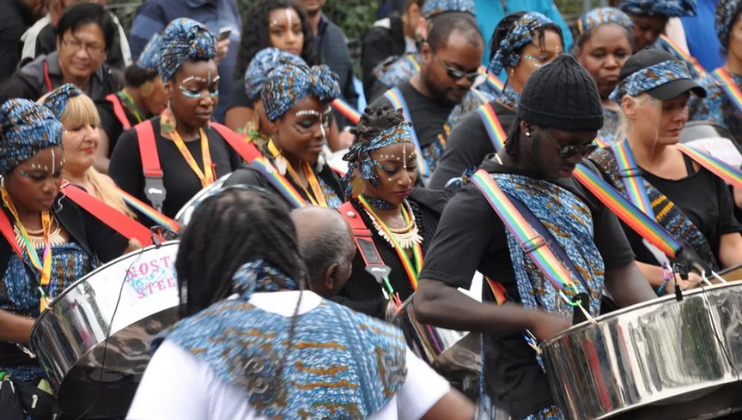 You have a choice of three days over the weekend, and you can attend all three, two, or just one depending on what you're looking for. The breakdown is as follows:
Saturday is Competition day, where you need to buy a ticket to attend; Sunday is Kids day, which is free for all and is family-oriented; Monday is the considered to the best day, known as Adults day, which is also free. All days come with live bands, parades, massive sound systems, excellent street food and drink, and street performers.
A health and safety note for Kids Day
If you are bringing your children or going with anyone under 18, please, please, remember to bring earplugs/ear protective equipment for them. I cannot stress this enough.
Nothing is more stress-inducing than seeing children hold their ears to protect them from sound systems powerful enough to make your plastic bags rattle. If you bring protective equipment to clubs normally, then please do the same here, as these sound systems can be as loud if not much louder than most clubs.
Don't be foolish. Losing your hearing is worse than losing your phone; one you can get back, the other, you can't! ever! Sorry to be your mum about this, but realistically, you should be your own mum about this. Anyway, moving on.
---
Is Notting Hill safe?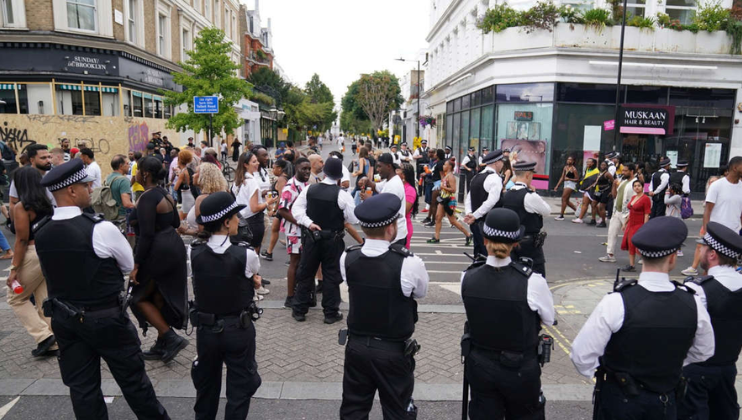 You might've heard some horror stories about Notting Hill. People getting robbed, stabbed, shot, murdered, scary teens running wild in the streets, all manner of nasty things. And yes, while the occasional bad thing may occur, it's important to note that Carnival draws approximately two and a half million people.
With that many people, it would be downright impossible for there to be absolutely no trouble. And while it's human nature to focus on the bad, it is extremely unlikely for you to be in any actual danger. News reports - and indeed police reports - may share misleading and exaggerated information about the unsafety of Carnival, but don't fall for it.
If you're uninvolved in badness yourself, and aren't part of any gang or affiliated, you will most likely walk home from Carnival unscathed. The vibe at Carnival is easy-going, fun-loving, and convivial, with you more likely to make friends for life than enemies for a day.
The main recommendations I'd make are, since you're dealing with big crowds, is keep your possessions tight to you, considering bringing a small bag to sling over your shoulder, and please, for the love of God, do not bring a big bloody backpack unless you - for some reason - absolutely need to. Nothing is worse than a backpack-wielding maniac suddenly turning 180 degrees in a big crowd and laying waste to passers-by. Do not be that guy.
---
How do I get there and what's there?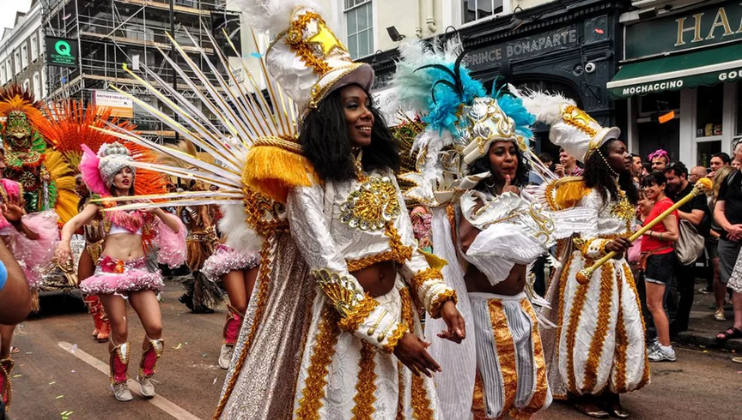 So the stations nearest to the festivities are Ladbroke Grove and Westbourne Park, but are you really going to use the two nearest stations on the busiest weekend of the year? Don't be daft. Consider going to Notting Hill Gate (a few roads away from the main area), Latimer Road, Royal Oak, and Bayswater. Bring your walking boots because yes, you will be getting your steps in.
There is a huge mix of stuff to see and experience over the whole weekend. Traditional parades with live bands and floats is to be expected, and of course you're never more than throwing distance from some of the best street food in London, but for me the biggest attraction are the sound systems.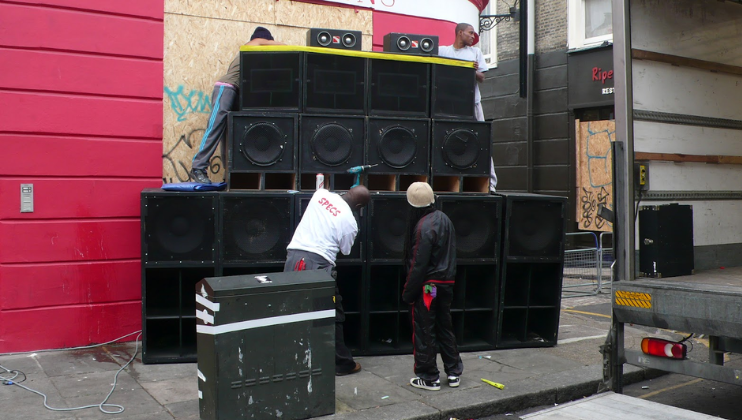 Some of them the size of buildings, some of them more powerful than festival speakers, and all of them in the pedestrian streets of Notting Hill, these finely-tuned powerhouses will send shockwaves through your chest, they'll lock you in the groove and make your soul dance.
There's something spiritual about a sound system basically stealing your hearing, trapping you in its beam. But, as I mentioned earlier, enjoy at your own risk, as they're loud enough to pop a drum or two.
Sound system culture has been the nexus of almost every important UK genre in the last 50 years, as well as being the culture that influenced hip-hop's first ever street party, itself being the main cultural influence behind the genre itself. Notting Hill Carnival is where you pay respect to the culture that gave you your favourite music, your favourite nights out, and the music that brought you and your loved ones closer over the years.
---
What is the schedule?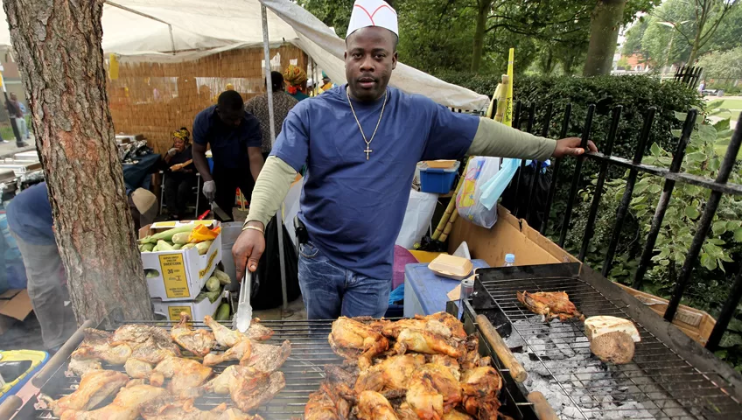 Saturday begins at 4pm and finishes at 11pm, but this is the ticketed day that most don't talk about when they're talking about Carnival.
Sunday starts at, I kid you not, 6am. The Caribbeans really do it right, as they keep alive their tradition of 'J'Ouvert' of launching Carnival just before sunrise. "Expect to see colourful paints and powders in place of the mud and oil of Caribbean tradition, but the high energy and party pandemonium is universal", say the organisers.
You by no means have to be there at 6am, but if you can, I'd strongly advise it. There are few other places this side of the world where you can really celebrate a J'ouvert. The street party ends earlier, at 7pm, to allow for people to make their way home, or to afterparties, and to allow the residents some needed peace and quiet.
The Monday starts at midday and finishes at 7pm.
---
Is there a map?
Yes, you can see it below here, but the website has a much better interactive map, that you'd be better off using right here.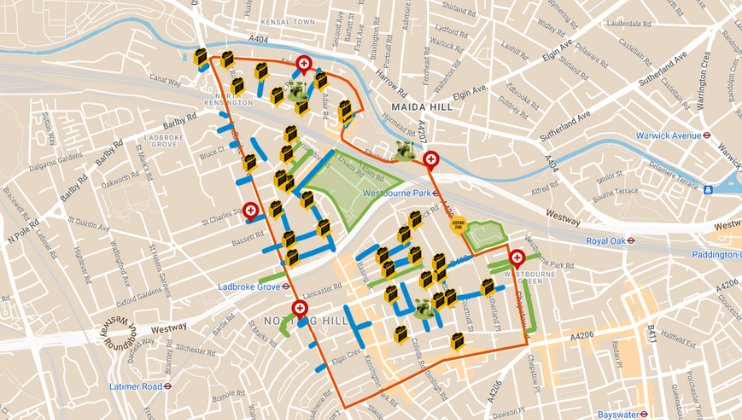 ---
How do I get involved? Like really involved?
There are options on the website to donate to the organisers, as it is not run for profit and still run by the community. If you're that way inclined, you can also join a band or perform yourself. If you love the music but don't perform yourself, you can instead sponsor a band or sound system. A great investment in my book. It is the community that keeps the culture alive, and, if we want to avoid it ever being taken over by private interests (God forbid), we must give our fair share. Completely reasonable given that the whole day is free.
And so, we ready ourselves for another year of the greatest party in London! I'll see you there, at Channel One Soundsystem, front-left as always.