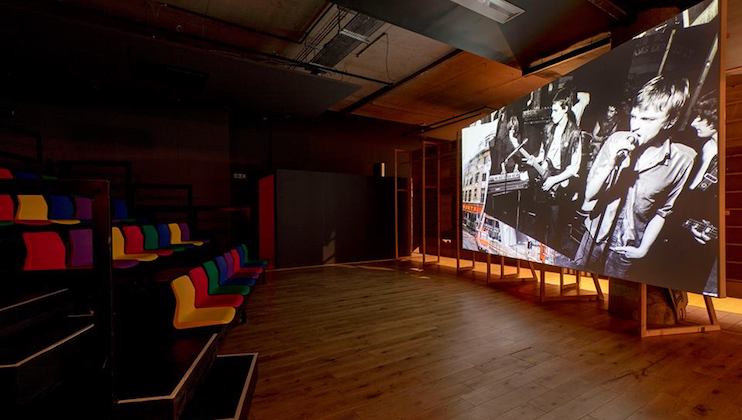 If a trip to the talkies is your ideal way to while away a few hours then we're here to help, with the best independent cinema of Manchester
As much as we salute the mighty multiplexes of the UK with their excellent variety of the bright new cinematic offerings, sometimes you want something a little bit different from a movie night. So whether you're into big blockbusters, indie inspiration, new filmmakers, documentaries, live events or silver screen classics, these independent cinemas around Manchester all offer something a little something extra than just a bag of popcorn.
HOME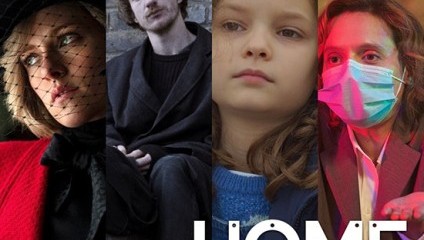 Since 2015, HOME Manchester has made a name for itself as the cultural hub of the city thanks to its smorgasbord of contemporary theatre, art, music, dance, and of course film. Showcasing the best of independent and world cinema, with short films, documentaries and Q&A's galore and live screenings of National Theatre performances to name a few, HOME is all about inclusivity and innovation, giving its audience the chance to expand their cinematic horizons with local and international cinema in the heart of Manchester. After you've satisfied your appetite for cinema you can indulge your actual appetite with some delicious pizzas, burgers and crowd-pleasing dishes at their bars and restaurant. Standard cinema tickets are from £7.50 with discounts for concessions, students and unwaged visitors.
HOME is at 2 Tony Wilson Place, Manchester, M15 4FN
The Savoy Cinema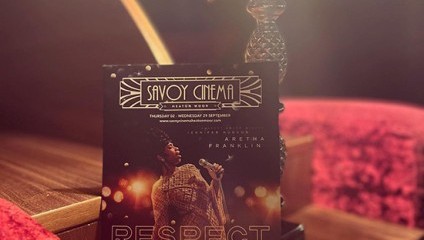 For a little old school luxury, look no further than this beautiful boutique cinema. Around since 1923, The Savoy is one of Manchester's few independent cinemas and still retains a little old school glamour after all these years with cosy luxury seating and sofas. Cosy up and enjoy a mix of big new releases and under the radar independent gems, as well as live performance screenings and all-time favourite classics –– ensuring there's something for everyone. Standard cinema tickets start at £9.50, or book a sofa for two for £23.
Savoy Cinema can be found at 105 Heaton Moor Road, Stockport, SK4 4HY
Everyman Altrincham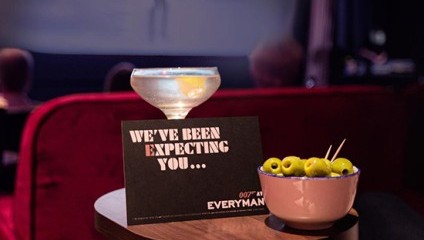 If you're looking for the full escapist film night experience, then Everyman is the answer. This boutique chain of cinemas (OK, it's almost independent!) is the ideal place for a visit to unwind, offering the latest blockbusters and indie hits meaning there's something for all tastes. As well as getting lost in a good film, Everyman is known for hosting filmmaker Q&A's, documentary screenings and live event broadcasts, bringing the world's cinema scene to Manchester's doorstep. A bonus for us is the comfy sofa seating and the option to enjoy your chosen film with a glass of wine and, depending on your views of eating in the cinema, a selection of delicious grub served to your seat. There are two Everyman cinemas around Manchester, in Altrincham and Manchester St. John's.
Find Everyman Altrincham at 74-78 George St, Altrincham, WA14 1RF.
Manchester & Salford Film Society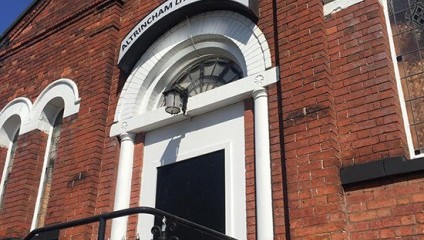 Most of us film fans would agree that having people to talk about our favourites is fun, but what if you're lacking in the fellow cinephile friend department? Enter the Manchester & Salford Film Society, the longest running UK film society after starting in, wait for it, 1930! On Saturdays once a month in the Altrincham Little Theatre they screen a mix of contemporary movies, world cinema and golden oldies, with the emphasis on a making it a great social event for fellow film fans. Due to COVID-19, the society's current film season has been postponed, but they hope to open the theatre doors again soon for members old and new! An annual membership is priced at £40 for a season of 13 films, or guests can visit for £5.
Altrincham Little Theatre can be found at 17 Oxford Road, Altrincham, WA14 2ED.
Chapeltown Picture House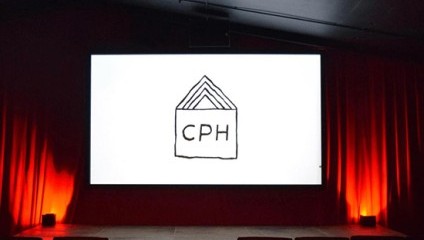 And now for something completely different…Chapeltown Picture House is a little independent cinema in Manchester, handing the stage over to cult classics and timeless masterpieces, rather than new releases. But there's more! You'll also find spoken word, comedy, Q&As and gigs on the programme. Situated inside Manchester's underrated street food venue GRUB, great food and drink isn't far away, with rotating pop-up street food vendors ready to serve you before or after you've enjoyed an indie screening. Check out their What's On page for upcoming shows –– standard tickets are priced at £7.50, while students and members can sit back and watch for £5.
Chapeltown Picture House is situated inside Grub, at 50 Red Bank, Manchester, M4 4HF.