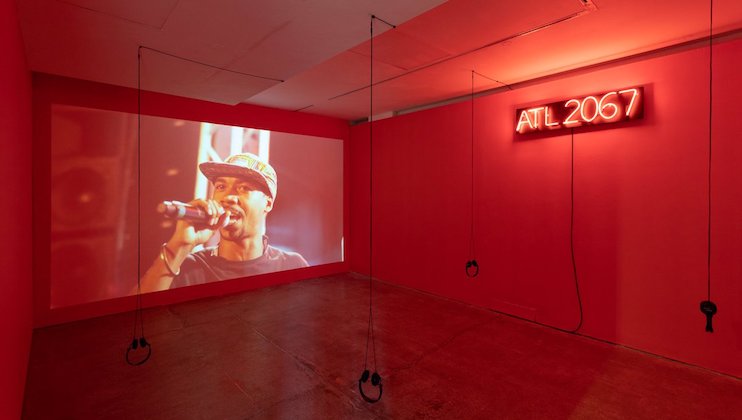 Here's your chance to explore immersive and experiential arts and culture in on elf the most creative cities in the north.
We are so used to hearing that London is the place to be to discover new artists, the latest trends and creative goings-on - but what about a little further North? Manchester (OK, a lot further North) is a growing centre of artistic talent, with new venues and events popping up wherever you look. Here is a run-down of our favourite indie art spaces and initiatives, proving that you can substitute hours of Tube travel for the tram, and explore arts and culture in one of the most creative cities in the North.
Paradise Works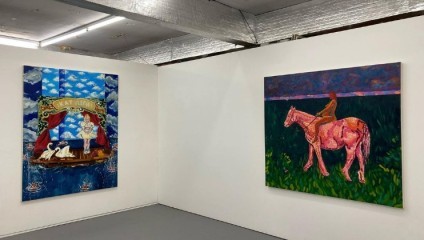 East Philip Street, Salford, M3 7LE
Established in 2017, Paradise Works is an artist-led space, which has been supporting artists for the last two years across Manchester. Providing studio space to 38 contemporary artists, the initiative showcases regular exhibitions and screenings, as well as open studio tours to get a real insight into how the artists work. Past exhibitions have focused on thoughtful contemporary subjects such as Mission to Touch the Sun: Sun Burnt, which scrutinised "the manufactured offers of the exotic that drive the travel industry", or Slime Of Ur Life: Work Drinks, a show examining our Western relationship with our jobs and work.
View Paradise Work's upcoming events here.
---
Islington Mill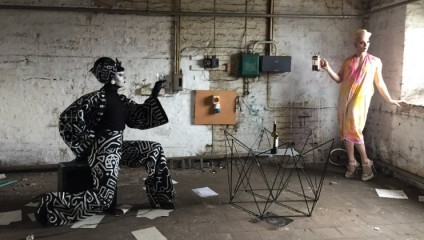 1 James Street, Salford, M3 5HW
Islington Mill has been on the map for just over 20 years as an ever-evolving creative space, arts hub and community. Combining music, visual arts, exhibitions, events in a versatile and evolving space.
Valuing collaboration and experimentation, the Mill is home to 100 artists and provides studios and rehearsal spaces, gallery and events space. And as if that wasn't impressive enough, Islington Mill has a calendar packed full of events, from "studio parties" to screen printing workshops, makers markets to performances.
Unfortunately they are not renting out their spaces to further artists due to renovations that are predicted to be completed in July 2022. However you can view what events and projects they currently have on here.
---
Castlefield Gallery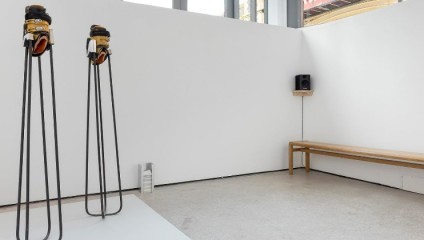 2 Hewitt Street, M15 4GB
Established in 1984, this gallery is the first public contemporary art gallery to have opened in Manchester. As well as a constant programme of events and exhibitions, Castlefield Gallery also commissions and curates other arts programmes, events and residencies. Situated in the conservation area of Castlefield, this gallery is in the perfect location to appreciate the visual culture of the region, and be among the first to discover new artists.
You can read more about upcoming exhibitions here.
---
PAPER Gallery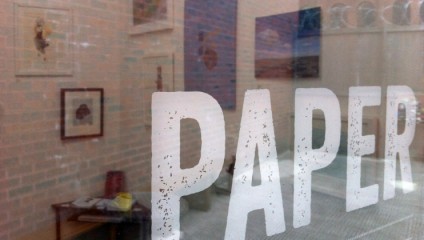 Mirabel Studios, 14-20 Mirabel Street, M3 1PJ
If you're looking for a gallery with a unique focus, PAPER Gallery champions the work of artists working primarily with - that's right - the medium of paper. From drawing to painting, printmaking to bookmaking, the gallery, located right in the city centre (by Victoria station), supports a wide variety of emerging and mid-career artists and holds regular exhibitions as well as a residency programme. You can also take a look at the Fourdrinier, PAPER's online art magazine.
Take a look at upcoming exhibitions at PAPER here.
---
Partisan Collective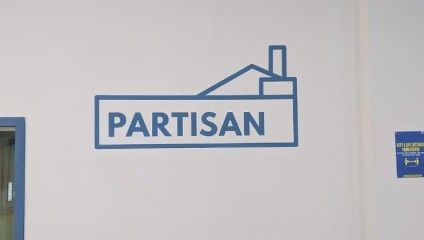 19 Cheetham Hill Road, M4 4FY
This round-up wouldn't feel complete without a mention of Partisan, Manchester's volunteer-run space for community and cultural projects. With the resurgence of the DIY scene, Partisan has harnessed by running a collective venue with work and arts space, music and cultural events. The Collective holds monthly 'Co-op Meetings' where members and volunteers can meet and discuss the upkeep of the space. Anyone can become a member from £1 a month which gives you entry to events, the chance the volunteer and gain experience within arts, culture and community projects, and have a say in what goes on at Partisan.
Take a look at Partisan's calendar here.
---