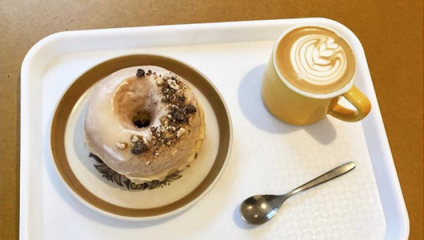 Let's be honest, whether caffeine is your friend or foe, we all have the "I just need a coffee" moment at some point or another. Manchester is home to some of the most favourable independent coffee shops in the UK. If you fancy a Scandi-style atmosphere or a cosy nest under a railway arch, this round up of the city's best coffee shops has something for everyone.
NEW:
Grindsmith,
---
Bridge Street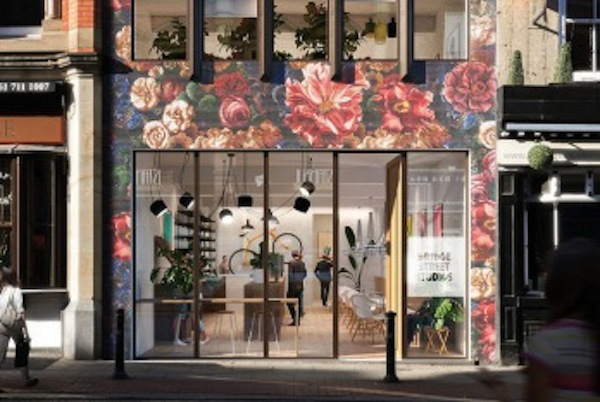 Image: ilovemanchester.com via Google Images
Opening just this week, Grindsmith are no strangers when it comes to being one of the city's hotspots. Dating back to 2014, founders Peter Gibson and Luke Tomlinson began a Kickstarter crowdfunding scheme to launch a wooden coffee pod, located in Greengate Square. Since then their success has gone onto inventing a coffee trike (yes, coffee on a bicycle) and the opening of coffee shops in Deansgate and MediaCity. 62 Bridge Street is their newest project. The coffee is roasted right in the heart of Manchester at Grindsmith's own roastery and laboratory. The building is impossible to miss, as the exterior is decorated in a floral mosaic. Inside, its simple décor is beautifully designed with blush accents, draped lights, a living plant wall and of course it features neon lighting. It's the new hangout of dreams for coffee bean lovers.
Trove, Murray Street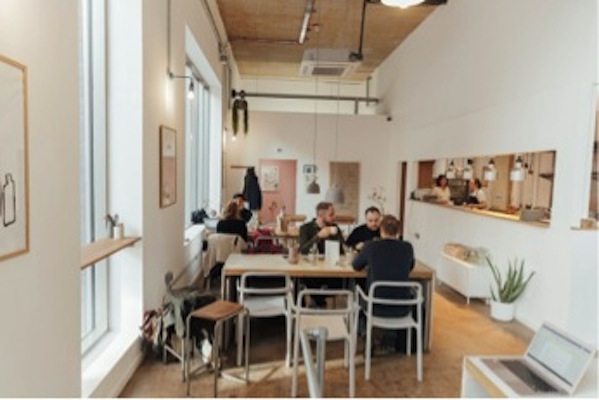 Image: bucketandspadesblog.com via Google Images
From weekend market stalls selling homemade chutneys and jams, to now proud owners of Trove, husband and wife team Marcus and Katy Saide set up shop in Ancoats recently. Following great success at their tiny Levenshulme site, the Scandi styled coffee and brunch spot radiates all things cool and calm. High ceilings, soft furnishings and a hint of pink surround an open kitchen and a counter brimming with fresh bakes every day (their lemon and meringue tarts are rather exquisite).
---
GK Gallery and Tea Room, Chapel Street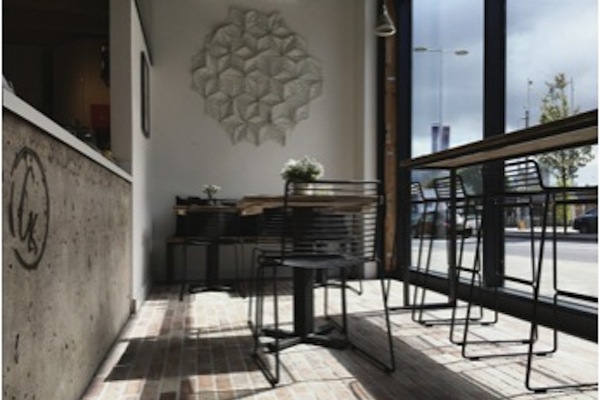 Image: GK Gallery and Tea Room via Facebook
Amongst the hustle and bustle of Chapel Street, sits family run GK Gallery and Tea Room. This isn't any old spot for a hot beverage and homemade cake, (including a great selection of vegan and gluten free sweet treats) because this coffee shop has their very own art gallery. Tucked upstairs, the gallery focuses on displaying the work of Salford and Manchester graduates for six weeks at a time. A great spot for those who like to submerge in the quiet and gaze into the city streets.
---
ManCoCo, Hewitt Street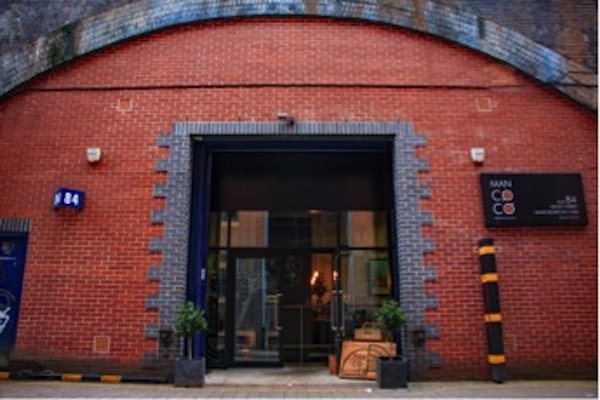 Image: Vinnievaz via Flickr
ManCoCo is a micro artisan coffee bean roastery, tucked under a railway arch (Arch 84 to be precise). This unique Deansgate location is home to half roastery, half coffee shop. The quaint space is filled with wooden furniture, the essence of fresh coffee and dimmed lighting to create a cosy atmosphere. When visiting ManCoCo, you can hear the faint rumble from trains passing above. Senses galore!
---
Siop Shop, Tib Street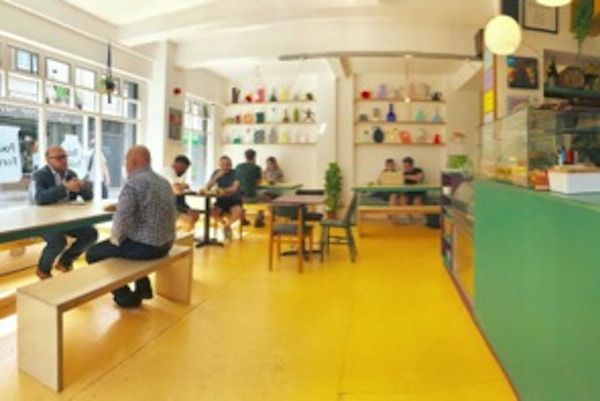 Image: @siopshop via Twitter
One of Northern Quarters greatest residents, Siop Shop is the project of Iwan Roberts and Lucy Jackson from Blawd Bakery. Known for some of the best sugary delights in Manchester, the café makes fresh baked goods every day. Their specialty doughnuts are a work of art and their coffee has quite the magical touch too. Siop Shops space is very creative. It's quirky and artists exhibitions can often be found displayed on the walls.