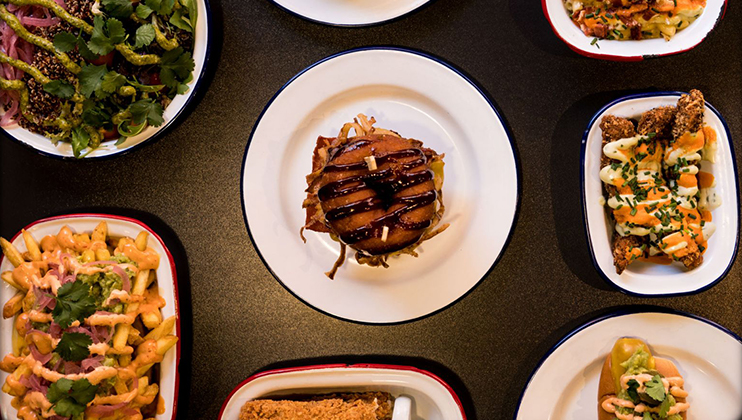 A city on top of their game when it comes to meat-free food is Manchester, so we've taken it upon ourselves to try out the most popular vegan spots in the city.
Plant-based is on the rise, and we're now seeing that green doesn't have to mean garden salads or sad veggie burgers.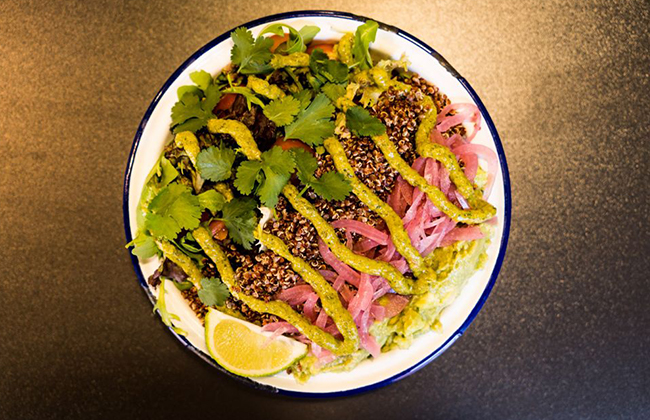 Spotlight on:
---
V-Rev
20-26 Edge St, Manchester M4 1HN
Want to embrace plant power when it comes to your food but don't want to give up all your favourite junk foods? Enter V-Rev, Manchester's king of celebrating the huge positives of a vegan lifestyle…but in a really dirrrty way.
When stepping inside and trying to get a sneaky peek of what everyone else is having you'd be forgiven for doing a double take when you clock their plates, questioning if you're really inside a vegan diner. With juicy looking burgers stacked high with pickles, cheese (or cheez as it's known here) and 'baecon', jumbo hotdogs covered in vegan sauces, and deliciously gooey mac n cheez, food envy is inevitable. There's a reason it has secured a place as the go-to vegan restaurant in Manchester.
With names like Donut Stop Me Now, Fre sh a voca do, and Whopper Way to Make a Living, V-Rev may take the quality of its 100% plant-based menu seriously, but their sense of humour is there for all to enjoy. If you weren't a little bit in love with them already, then you will be when you learn that not only is the food available for delivery, but all their packaging is biodegradable and plastic free, meaning although the food may taste sinful, the whole V-Rev experience is a little slice of Vegan Heaven.
Best of the rest: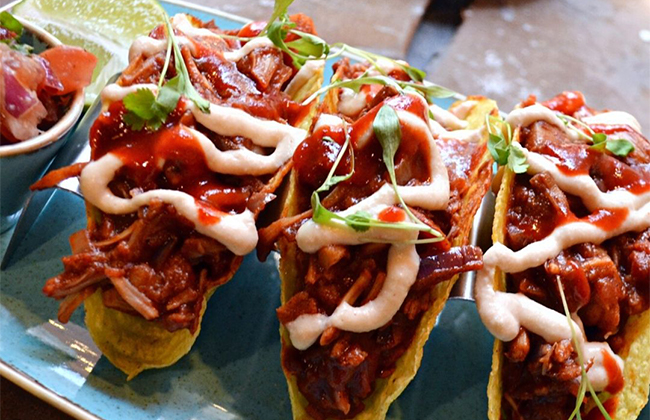 ---
The Allotment
What? A cosy, plant-festooned restaurant championing Vegan and Gluten Free food in the heart of Manchester.

Where? 8-22 Lloyd St, M2 5WA

Why? You'll go for their signature cauliflower hot wings; you'll stay for their passion for creating fantastic flavour combinations from fresh local ingredients.
---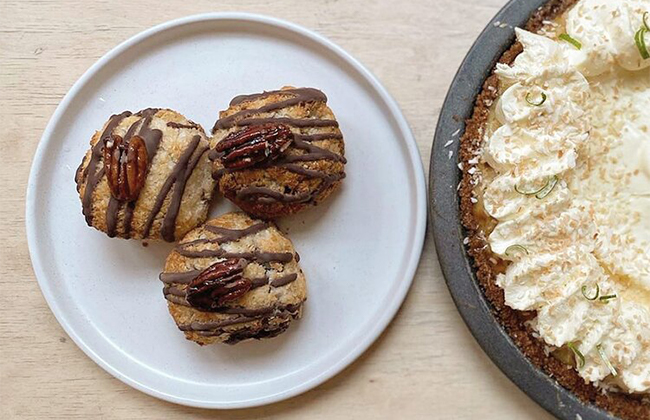 ---
Idle Hands
What? A Northern Quarter café with a passion for great coffee and decadent pies.

Where? 35 Dale Street, M1 2HF

Why? Although not strictly vegan, their vegan brunch and pie options are plentiful. From classic avo on toast to their Hash Brown Stack, or Vegan Cherry Pie, it's the perfect start to the day (or mid-afternoon treat).
---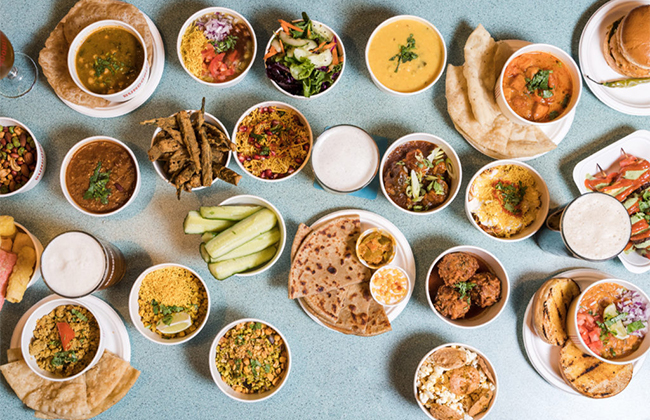 ---
Bundobust
What? The spot for Indian vegan and veggie street food and epic craft beer.
Where? 61 Piccadilly, M1 2AG
Why? Starting off in Leeds, Bundobust has made a name for itself thanks to its inventive menu bringing a spicy punch to veggie and vegan food in the North. As of last month, the new Bundobust Brewery has opened its doors on Oxford Street too (M1 6EQ), serving up a plant-based feast and after-work drinks -- plus, the brewery's furniture is made from repurposed school desks and recycled plastic bottles!
---