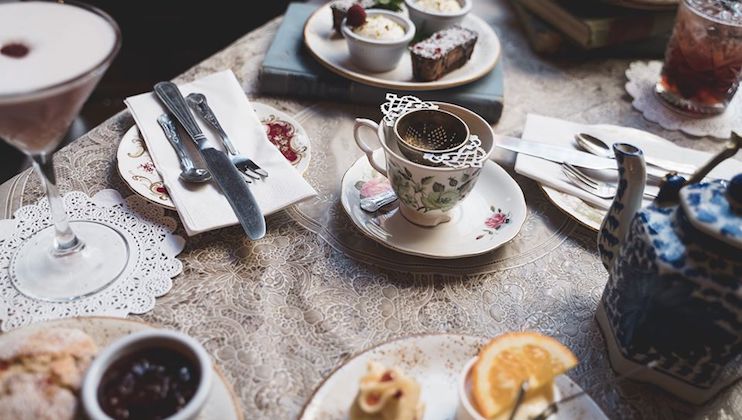 No visit to Manchester is complete without nattering away over a nice pot of brew and a tray of fancies…
If there's one thing that England is known for, it's our love of tea. An Afternoon Tea is the perfect way to indulge all of your tastebuds, with teas, cakes and pastries by the dozen. It's been 150 years since the Duchess of Bedford introduced this favoured custom and in our eyes, it's as strong as ever! Here are just a few of our favourites; when it comes to afternoon tea, they have it in the bag!
Cloud 23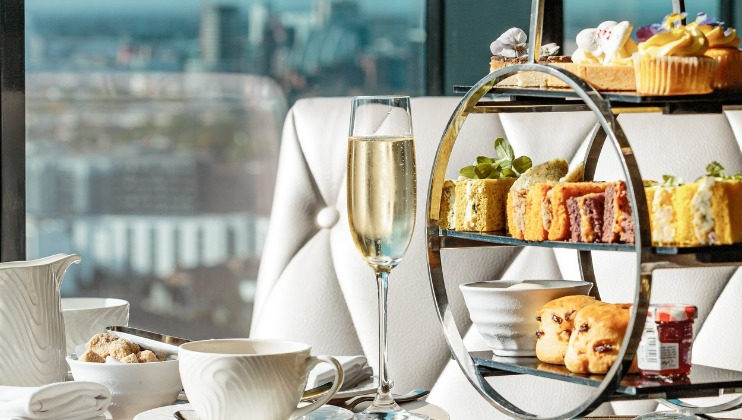 Beetham Tower, 303 Deansgate, Manchester, M3 4LQ
If you fancy sipping tea amongst the clouds then Cloud 23 is the place for you. With floor-to-ceiling windows and a panoramic view, take in the sights of the city as you enjoy your sweet treats. Their menu offers a wide range of sandwiches, wraps, cakes and tarts, as well as a wide range of specialty teas including infusions and iced teas. They also offer a range of exclusive cocktails that celebrate defining moments in Manchester's history, including the 'Vimtonic', 'The Hacienda' and 'Graphene', as well as the world's first floating cocktail.
---
The Midland Hotel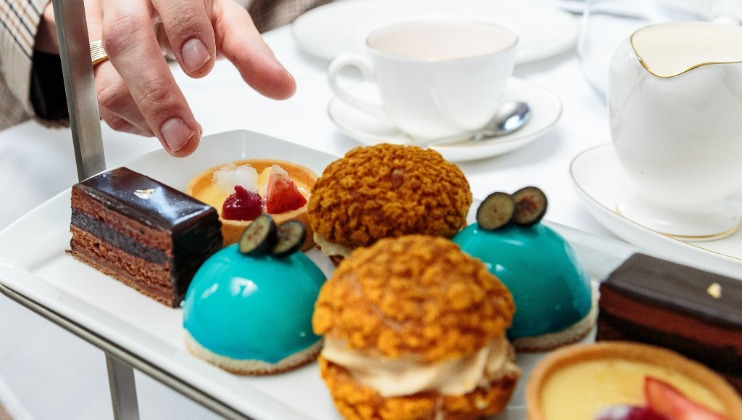 16 Peter Street, Manchester, M60 2DS
For something a little bit more traditional, visit The Midland. The hotel first opened its doors in 1903 and has since welcomed Kings, Queens, Presidents and even a few Rock Stars...and now you! Its Tea Room is currently Manchester's only setting designed for and dedicated to afternoon tea, with its own specialist team able to answer any and all questions you may have. They offer a number of different experiences including a 'royal' tea, as well as a selection of brunch choices, so you'll be spoilt for choice. Check out their menu here. The Midland also boasts a spa, so if you want to treat her just that little bit further, you can book a treatment or two.
---
Cocoa Cabana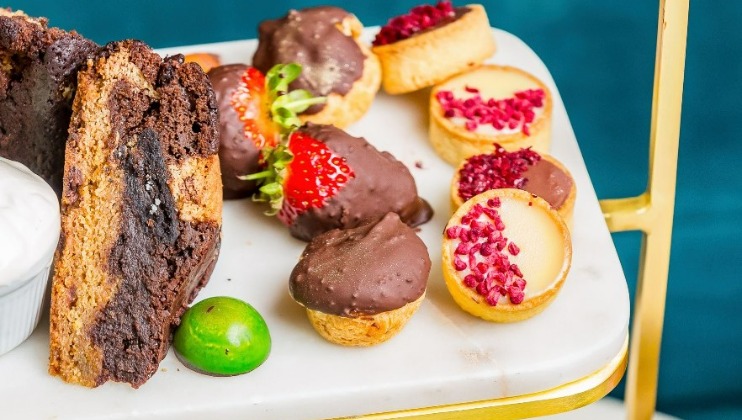 7 Murray Street, Ancoats, Manchester, M4 6HS
In the heart of Ancoats you'll find Cocoa Cabana, a haven for any chocolate lover. An award winning boutique chocolaterie, they offer handmade truffles, their famously gooey chocolate brownies, cakes and many more. If you know any chocoholics or maybe you are one yourself, then this is the afternoon tea for you! They have put their own spin on classic treats, such as scones with cream and salted caramel, mini chocolate ganache pots and choux pastries. With Hasbean Coffee ground on demand and hot chocolates that they describe as "legendary", it has the making of a chocolate lovers perfect afternoon. They even offer a children's menu. Dietary requirements are catered to if notified in advance. Book your table here.
---
The Richmond Tea Rooms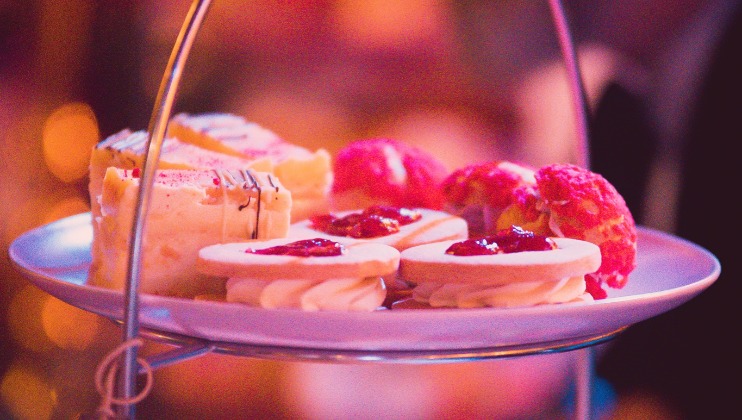 46 Sackville Street, Manchester, M1 3WF
Alice in Wonderland may have been just a story, but at The Richmond Tea Rooms you can experience a little bit of its magic for yourself. Fall through the looking glass and take a trip to Wonderland as you enjoy your own Mad Hatter's Tea Party. With a host of exotic and rare teas imported from across the globe, this themed tea room is perfect for any literary lover, or for anybody who just wants something a little bit different. With prices starting from just £7.50, there really is something for everybody. Just make sure you don't lose your head!
---
Sugar Junction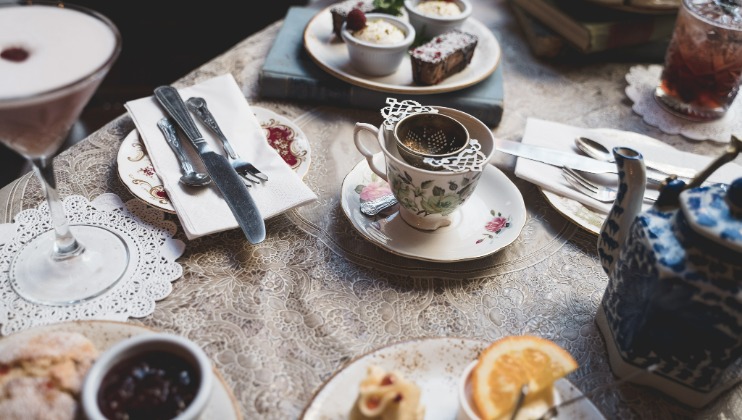 60 Tib Street, Manchester, M4 1LG
If you want an afternoon that is as traditional as they come, then head over to Sugar Junction. Nestled in Northern Quarter this vintage themed cafe is as traditional as they get. Their tea is accompanied by a range of butties, a lemon posset, warm scones with cream and jam and a range of freshly baked cakes. Take a step back in time as the china tea sets, pin-up posters and wartime music create an authentic vintage vibe. They can cater for up to 30 guests at any time, so you can celebrate alongside all of your family. The package can also be customised, with the option of gluten free cakes, or even a bottle or two of prosecco if you really want to celebrate!
---