As the young student inhabitants of Fallowfield, Rusholme and Hulme grow up, graduate and enter the unfamiliar world of salaried income, they're often known to migrate to the trendier city suberb of Didsbury. This youthful population of new-earners gives rise to a wonderful opportunity for business which has made Didsbury a cool place to hang out if you want to escape busy central Manchester.
Head down Oxford Road, through Rusholme and past Fallowfield to find your new fave spot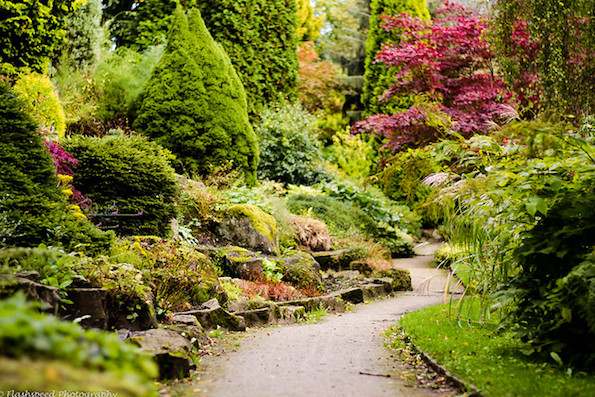 Image credit: Ifeoluwa Amusan via Flickr
What to do
Wilmslow Road, Didsbury, Manchester, M20 2RZ
Less than 5 minutes from the busy suburb you'll find the calm tranquillity of Fletcher Moss Park. This outdoor space has its own botanical gardens with a glorious selection of flowers and flora, ponds and nature trials. The park continues right down to the Mersey, so you can sit aside the river and do some solid dog spotting. A large garden with plenty to see, you'll easily loose an hour or two strolling around the park grounds before heading off to grab a bite to eat. Before becoming public property, the park was owned by local alderman Fletcher Moss, and if you head down to the Old Parsonage, you'll find the burial site of many of Floss' beloved dogs… rumour has it he even buried his horse here!
---
Go Charity Shopping
Wilmslow Road (and surrounding areas)
Didsbury and surrounding areas are on the more affluent side of Manchester suburbs. This, paired with the young-professional residents of the community, makes the charity shops well worth a rummage. Rather than heading into town to check out the vintage shops, here you can find specialised vintage fashion pieces for a fraction of the price, as well as unique homewares. Seasoned charity shop hunters know that you can easily while an afternoon away thrift shopping, so make sure to leave yourself plenty of time!
Image credit: And The Dish Ran Away with the Spoon via Facebook
---
Where to eat Dish and Spoon
230 Burton Rd, Manchester M20 2LW
Instagram at the ready? This quaint little Didsbury caf specialises in coffee, sandwiches and CAKE! Whether you're nipping in for a quick flat white, stopping for an oversized sourdough sandwich or even here for afternoon tea, Dish and Spoon will serve you to the highest of standards. The cafes pride and joy are their selection of home baked cakes, which are changed bi-weekly. You can keep an eye on their social media to check when they're baking up your favourites, and you can either dine in or grab a take-away. With unique flavour combinations and generous portions, you won't feel short changed by your cake choice here. Their brownies are so good that they even offer a UK wide brownie delivery service, so you can get our fix even if you don't live in Manchester!
---
Folk Café Bar
169-171 Burton Rd, Manchester M20 2LN
Showcasing a little bit of everything, this eatery has both award-winning coffee and locally brewed beer, as well as breakfast, main meals and perfect bits for sharing. Spilling out onto the street, this café has a Mediterranean style terraced for al fresco dining, and a roof terrace for extra outdoor seating - the place to be for the summery months in West Didsbury. They'll also have an ale of the week for you true beer aficionados and fresh cocktails for something a touch stronger.
Image credit: West Village, Didsbury via Facebook
---
Where to drink Saison
236 Burton Rd, Manchester M20 2LW
For a bar with a home-from-home feel, head to Saison on Burton road. With a cosy upstairs bar and a selection of board games for you to borrow, this bar is the ideal location to meet up with friends on a Didsbury early evening. They stock a range of independent craft beer, as well as excellent wine and a selection of cocktails. For gangs who like adhering to a regular night out, Saison offers a pub quiz on a Wednesday, open mic night on a Tuesday and a Sunday jazz night with live performers. They also offer a few bits of food, so you can grab a table and stay all night.
---
West Village
220 Burton Rd, Manchester M20 2LW
This trendy bar is decked out with exposed brickwork and stylish retro furniture and is the ideal spot to grab an ornate cocktail on your Didsbury day out. The small bar makes it a cosy affair, however you're sure to get friendly and personable service when it comes to ordering your drink. The reasonably priced cocktails look absolutely to die for, and the bar tenders will willingly try their best to make any off-menu classics that you desire. Drinking not your thing? They also serve banging coffee.