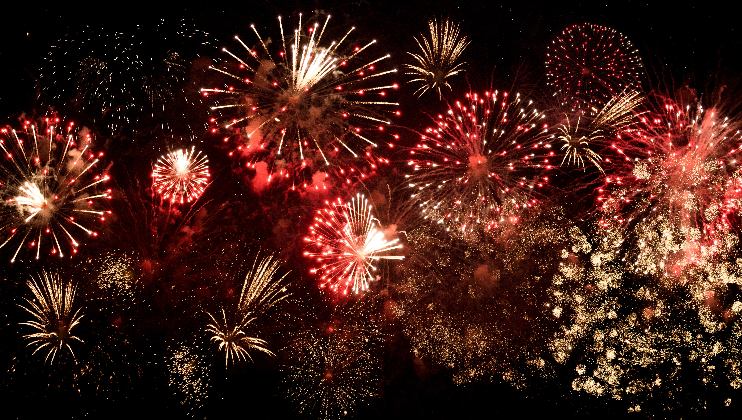 What's not to love about Bonfire Night? Cold weather, toffee apples, hot chocolates (or hot toddies for an extra bit of warmth) and a raging bonfire. Manchester offers plenty of organised firework displays throughout the bonfire night week, so wrap up warm and enjoy the show!
Whilst the summer may have the flashier face in the seasonal skirmish, we all know that despite the smell of sun cream and glisten of the sea, it is the winter months that truly capture our hearts. Factually, November is the final month of autumn, but it waves the winter flag as admirably as its cousins. November in Manchester is sure to have the spirit of yuletide coursing through your veins. The infamous Christmas markets that draw huge crowds in from far and wide are likely to steal the limelight as they have in previous years. However, in all of the Christmas palaver, the magic of bonfire night is often side-lined, confined to supermarket candy-apples and a rushed firework display. As kids becoming adults, the enthrallment of Catherine wheels and 'Penny for the Guy', much like Christmas, can become formalised and left to the kids to carry the buzz. Well, no longer. Whether four, fourteen or forty, this bonfire night in Manchester is primed to bring the city together and give everybody more of a reason to remember (remember) the fifth of November.
Heaton Park Bonfire Night
Middleton Road, Higher Blackley, M25 2SW
Perhaps the most infamous bonfire event in the area, Heaton Park once again plays host to an extravaganza for all ages. Known by most of the local residents as an idyllic nature retreat, also by party goers for hosting Parklife Festival, it is the bonfire events that put Heaton Park at the top of the pile for November 5thin the north west. Along with the gargantuan bonfire, which is usually lit around 7:30pm, there is a highly impressive firework display, an array of food and drinks stalls and also a funfair! With great public transport links leading to and from the park, it should easily be priority number one this bonfire night. Assisted by the fact that it's also free entry! So only the candy floss and waltzers may leave you a little out of pocket.
For tickets and more information click here
---
The Big Bang Bonfire at Oldham Edge
Oldham, Lancashire, OL1 2HD

Jump on a tram and head to Oldham for one of Manchester's favourite firework night extravaganzas! This event is completely free, making it perfect for big families looking for a cheap night out. Head down from 5pm to find funfair rides or grab some food and drinks, before settling down to enjoy the evening's fire-themed entertainment. Musical performances from local groups and an awe-inspiring fire show will certainly warm you up before the main act. As the pièce de résistance, Oldham council promise a firework display that'll be visible from every corner of the borough.
Tickets are free. For more information click here
---
BSMCC Fireworks
Bredbury St Marks Cricket Club, Hillside Road, Woodley, SK6 1HS

Head to Bredbury St Marks Cricket Club in Woodley for a fun-filled family evening out, where you'll find a live DJ, outdoor cinema, indoor activity zone for kids, For the grown-ups you'll find a large outdoor bar and plenty of warming food.
For tickets and more information click here
Woodford Community Centre Bonfire
Chester Road, Woodford, Stockport, SK7 1PS

Another spectacular annual celebration happens in local Stockport, where every bonfire night the Woodford Community Centre puts on a popular Guy Fawkes gala. Offering two firework displays, you can catch a children's display at 7pm and a then the main show at 8pm, with the event commencing at 9pm. The best way to celebrate Bonfire Night in Woodford is with an authentic glühwein (aka mulled wine), a slab of northern parkin and a loaded baked potato, all of which can be found at the many hot food and drink stalls dotted around the site.
For tickets and more information click here
---
Wythenshawe Park Bonfire, Fireworks and Fun Fair
Wythenshawe Road, Manchester, M23 0AB

Finally, another competitor for the bonfire crown and something of a historic ritual in one of Manchester's oldest and largest parks is Wythenshawe Park's Bonfire Night and Funfair. Opening at 5pm, the park welcomes kids and adults alike to bask in its bold beauties and pay witness to the lighting of the bonfire. The fireworks usually commence around 7:30pm and then all are invited to run wild and enjoy the funfair. Yes, that means you adults too. Perhaps not as glossy as Heaton Park, but certainly a celebration rooted in the cultural history of the city.

For tickets and more information click here
---
Radcliffe Cricket Club Fireworks Display
Unsworth Street, Radcliffe, Manchester, M26 3RF

The folks at Radcliffe Cricket Club are known for going beyond the call of duty when it comes to entertaining guests. This bonfire night is no exception. Orchestrated by the same company that curate the jaw-dropping firework displays at Alton Towers, Radcliffe undoubtedly host one of the most stunning bonfire nights in the Greater Manchester area. Whilst no definitive details about an entry fee are known, all ages are welcome and there will be plenty of food and a great selection of beers, ales and spirits on offer. There also promises to be "lots of surprises" on the night.
For tickets and more information click here
---