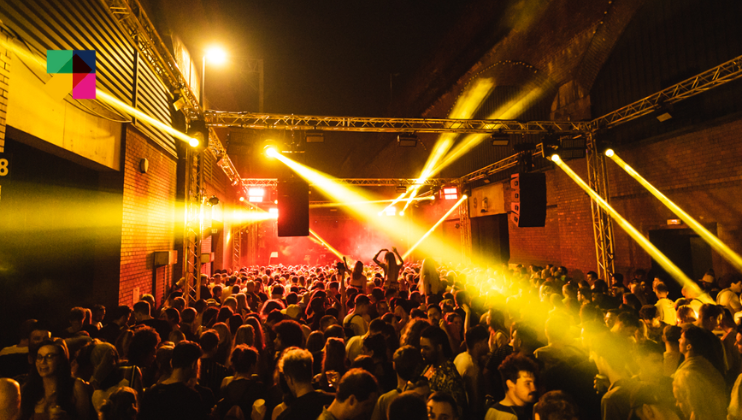 From queer nights to warehouse raves to record shop shin-digs, for all things Halloween in Manchester, we have got you beyond covered. Here's our top picks for Halloween club nights in Manchester.
HALLOWEEN - at The Warehouse Project | Sat 28 Oct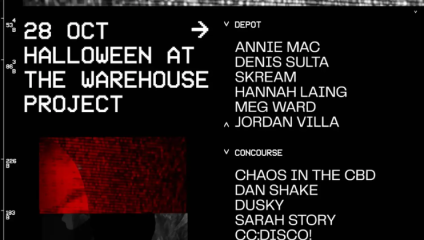 19:00 - 04:00 | The Warehouse Project - Depot Mayfield, Baring Street, M1 2PY | Tickets on last release
It doesn't get much bigger than Warehouse. There's not too much point even making a whole list of events for Manchester, you're all gonna end up here anyway. Annie Mac, Skream, Chaos in the CBD, Denis Sulta, and many more, scattered across their three rooms? It's this weekends out-and-out no-brainer.
Tickets and info here
---
WHO LET THE GHOULS OUT - at The Carlton Club | Sat 28 Oct
15:00 - 01:00 | The Carlton Club - Rowan Lodge, 113 Carlton Rd, Whalley Range, M16 8BE | Tickets from £12
Here's one of the pickneys. From 3pm, there's arts and crafts workshops, spooky pageant shows, face painting, and you can carve your own pumpkin! How delightful.
From around 8pm you'd be calling the babysitter, as The Carlton will descend into madness slowly but surely, and yes, dressing up is expected. Something for all ages at this one.
Tickets and info here
---
You&Me Halloween - at The Greenhouse/The Loft | Sat 28 Oct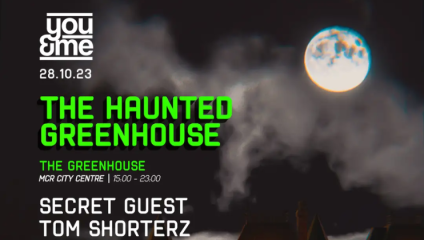 15:00 - 04:00 | Venue TBA - The Greenhouse by day + The Loft by night! | Tickets from £19
This monstrous, thirteen hour event starts in the Greenhouse at 3pm, and metastasises to the Loft from 11pm until 4am. Let us be real, there is no way in hell you're lasting all of that. I don't care how young and limber you've been keeping yourself, we all have our limits. Play it your way, as long as you're inside for the spooky special guest.
Tickets and info here
---
GHOSTS OF GARAGE - venue TBA | Sat 28 Oct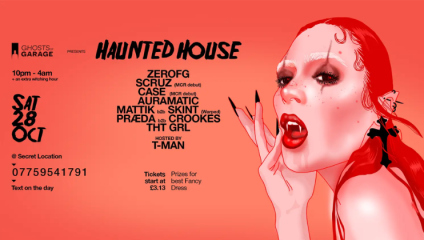 22:00 - 04:00 | Secret venue, Manchester | Tickets from £6.66
There's not too much we can give you about this one. The location is being kept a secret (until when? Also a secret). As a nod to the old school, you have to bell this line - 07759541791 – to find out where the venue is.
How much it costs? You're gonna like this one. Prices range from £6.66 / 9.99 / 13.13 / 16.66. Har har har. All we know is there's gonna be garage and bass, and lots of it, and it's going to be in some way spooky.
Tickets and info here
---
Pillow Talk: Mystic Bounce - at Eastern Bloc Records | Sat 28 Oct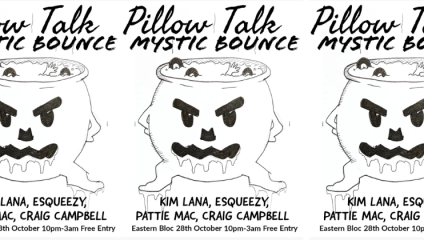 22:00 - 03:00 | Eastern Bloc Records - 5a Stevenson Square, Northern Quarter, M1 1DN
Beloved Manchester record shop/live music venue presents 'Mystic Bounce', a nod to the Madlib track that sampled Ronnie Foster's iconic 'Mystic Brew'. Expect a mixture of techno and house, with a sprinkle of spooky, and to be surrounded by some fun-loving music heads. Oh, and it's free.
Tickets and info here
---
Riot Party Halloween MCR - at Area Manchester | Sun 29 Oct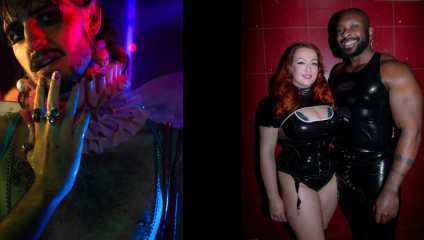 16:00 - 00:00 | Area Manchester - 50 Sackville St, M1 3WF | Tickets from £23
Was last years Halloween not gay enough for you? Then it's hightime to address the imbalance. Billed as a "POC and SWer led queer sex positive rave, with spaces to Dance, Chill, and Play", Riot Party will be this weekends queer capital.
You know the deal. And if you don't I feel very sorry for you. Very sorry indeed, as gay nights like this is what makes clubbing worth defending.
Tickets and info here
---
DISCO PUSS: HALLOWEEN SPECIAL - at XLR | Tues 31 Oct
22:00 - 02:00 | XLR - 455 Wilmslow Road, Withington, M20 4AN | Tickets from £11
It's a disco train at the XLR. Head on down to the dungeon for some haunted melodies, and get some treats and kitty ears if you're part of the first hundred through the gates. Expect a mix of disco, funk and soul, and maybe some new grooves at this intimate Halloween special.
Tickets and info here
---
Invicta Audio Halloween House Party - at Canvas | Tues 31 Oct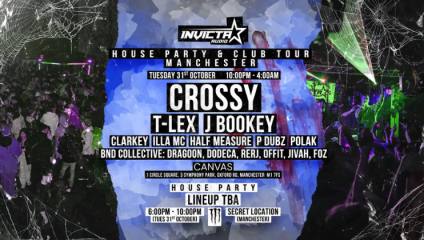 22:00 - 04:00 | Canvas - Unit 5, Building 4, Circle Square, Oxford Rd, M60 7HB | Tickets from £13
Anyone who knows anything about anything knows that Invicta Audio are responsible for 88% of hearing-loss cases in under 30s year olds (statistics pulled out of The Proverbial).
Making the great migration from Bris to Manny, Invicta are offering a slice of their bass-fuelled city to the lowly Northerner's.
These are always safe environments, with friendly, sweaty strangers embracing you in even sweatier grips. A night for DnB heads to ruin their internal organs once again.
Tickets and info here