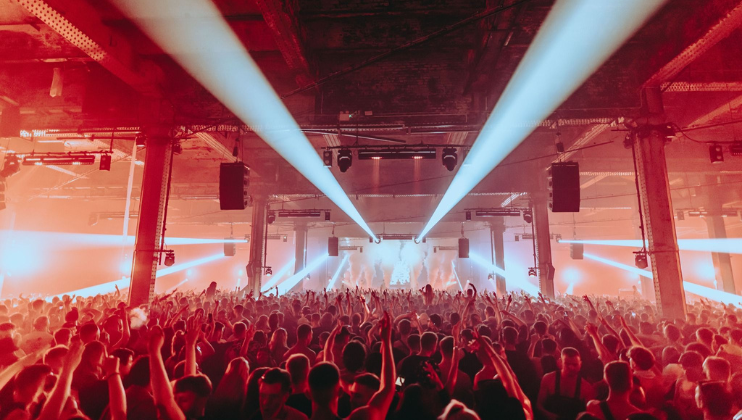 England's 3rd-biggest city is home to a rich musical history and a varied, sprawling club scene to honour it. Here's the map made simple: this is Culture Calling's Top 7 picks for Manchester's musical venues.
The Warehouse Project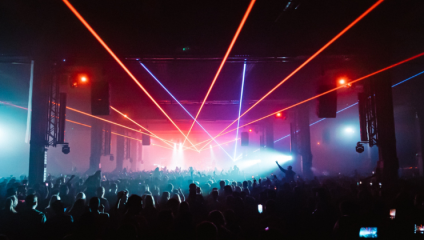 Depot Mayfield, Baring Street, Manchester, M1 2PY
The venue that perhaps inspires the most intense jealousy from Londoners, The Warehouse Project is a truly massive venue with a even bigger pull.
This is the place where you'll find some of the biggest names in music, both underground and mainstream, boasting a 10,000 capacity and (to some) a gorgeous, immersive warehouse-themed interior design.
It has moved from venue to venue, or indeed warehouse to warehouse, five times since its opening in 2006, now settling at the Mayfield Depot (immortalised by Floating Points' 'Mayfield Depot' mix of his track 'Bias').
Once voted by Mixmag as the best club in the United Kingdom, and again years later by DJmag, The Warehouse Project could indeed be considered the crown jewel in Manchester's club scene.
See upcoming events here.
---
Soup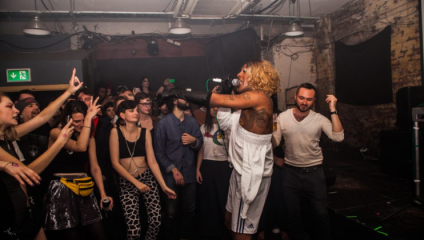 31-33 Spear Street, Manchester, M1 1DF
Acclaimed and award-winning venue Soup (formerly Soup Kitchen) was going to make any Best of Manchester lists; well-known and loved by the raving community, hosting big names in the scene, and despite being a relatively cosy venue its footprint on Manchester nightlife is massive.
Café by day and club by night, it serves a communal canteen with fresh food on offer, and becomes unrecognisable when 150 people squeeze into the modest space it has to offer. Don't let size fool you, as their pull is mighty; the last few months saw sets from Sir Spiro, 808 State (with free entry!), Mala, Bradley Zero, Hidden Spheres, and Midland.
A range of jungle, house, techno, electronica, with both live and DJ sets, with monthly free parties to mingle with the community, this particular kitchen regularly serves five-star dishes of soup. If soup happens to be your thing, that is.
See their upcoming events here:
---
Yes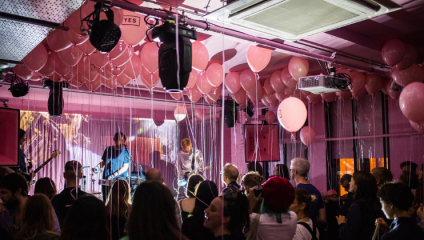 38 Charles Street, Manchester, M1 7BD
Four floors, open from midday every day, kitchens serving pizza and kebab, cheap pints, and a range of events including World Cup viewings and pop-up shops, Yes feels like more of a community project or multi-entertainment venue than just a club.
Despite taking over a former antiques warehouse, a gorgeous building where half of the roof was removed to build a terrace, it has retained its former distinctive beauty and identity.
On top of hosting community events and serving plates, it boasts an array of events: Northern soul nights, in-house DJs playing the UK dance classics, hosting big names in all scenes; Joy Orbison, Mathew Halsall, Fontaines DC, Finn Foxell, and Jerry Paper, names from all corners of the musical map.
There is no genre focus here, apart from regular events playing modern alternative dance, disco, and Northern soul, but truly, Yes is home to all, with treats for all ages.
See their upcoming events here:
---
The Blues Kitchen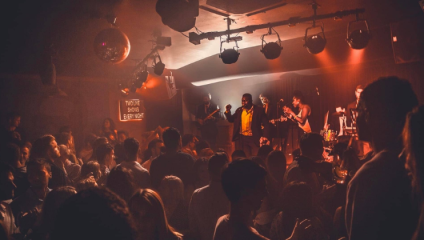 The Blues Kitchen 13 Quay St, Manchester M3 3HN
The place to be for any soul, disco, hip-hop, RnB, or even salsa fan, Manchester's The Blues Kitchen is where you'll soothe your cravings for some much-needed soul food.
Every Friday is host to Manchester's Got Soul, providing weekly live and DJ sets, spinning classic artists like Aretha Franklin, Fleetwood Mac, and Stevie Wonder til late, and who could say no to free entry?
On the other days of the week, it hosts rap stars old and new, including KRS-One, Pete Rock, Illa J, Mouse Outfit, and Wiki, with a secondary focus on international dance music in the blues lineage; salsa legend Tito Puente, Quantic, Ethiopian jazz artist Hailu Mergia, as well as celebrations for Fela Kuti.
This is just a small sample of the gems that The Blues Kitchen has on offer, without even mentioning the hickory-smoked menu, the beers they have on tap, or their enthusiastic emphasis on shining a light on up-and-coming artists. The blues will never die so long as the kitchen stays open.
See their upcoming events here:
---
Eastern Bloc Records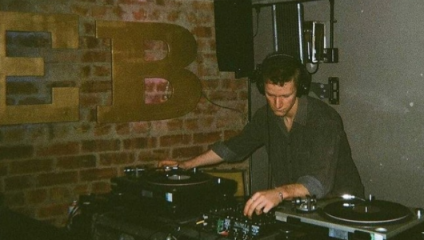 5a Stevenson Square, Northern Quarter, Manchester, M1 1DN
Though a slightly more unconventional top venue pick, since it's more known as a record shop and café, its basement and in-stores render it a comprehensive musical phenomenon.
Opened by two members of 808 State in the mid-80s to supply ammunition to Manchester's world-beating dance scene, it is to this day loved for keeping the scene alive.
A record shop that survived the CD and iTunes boom must be offering more than just records to stay afloat. At Eastern Bloc, you can grab your early morning coffee, spend hours crate-digging through an impressive selection of jungle, house, breakcore, techno, and the rest of it, and come back in the eve for an often-free event by a big-name artist with the intimate pleasure of seeing them up close in their basement.
It's a purely magical spot, inspiring the imaginations of the headphoned zealots for years to come.
See upcoming events here:
---
Deaf Institute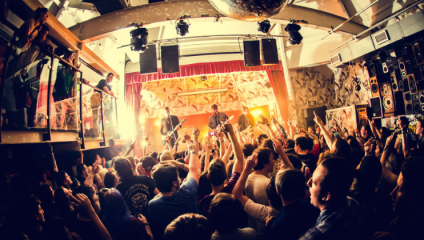 135 Grosvenor Street, Manchester, M1 7HE
The Deaf Institute, situated on Oxford Road, in idiom terms is the 'Jack of all Trades, Master of None.' But don't let the none persuade you from investigating further.
Deaf institute not only hosts live music, it is also a respectable restaurant, club venue and a laidback bar. Not just a hotspot for live music, but a venue that you could spend an entire day in.
The venue is three floors, with the gigs held on the top floor. So, whilst waiting for the music to start, you could tuck in to their new menu from This Charming Naan.
Stick around afterwards, and you can bask in the eccentric brilliance of the Horse Meat Disco club night. What a way to spend a weekend.
See upcoming events here.
---
Hidden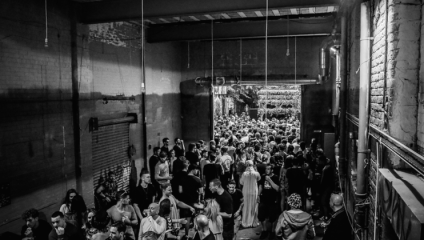 16-18 Mary Street, Cheetham Hill, Manchester, M3 1NH
This is the distinctive venue on the list. Now, you may not find any live bands here, but this rebranded abandoned factory tucked away in Salford plays host to the rising stars on the hip-hop, grime and bassline scene.
With the imminent closure of Antwerp Mansion, there is no other contest for Hidden in regard to its three-story open plan complex, kitted out main stage and a rather large second stage on the ground floor.
Hidden has a humble reputation and has managed to rake in ravers and party-enthusiasts on talent alone. With grime storming into the mainstream over the past decade, Hidden is undoubtedly the hotspot to witness the rising stars blow the roof off. The venue is pretty cheap too, which is always a bonus.
See upcoming events here.