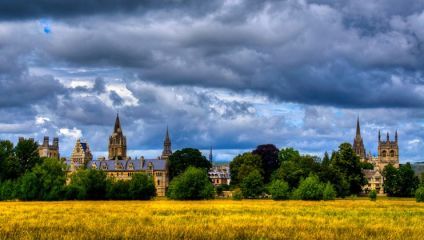 Home to the oldest University in the English-speaking World, with alumni including some of the biggest names in literature, it is unsurprising that the city of Oxford has copious literary links. Why not head there this Valentine's Day with your bibliophile boyfriend or girlfriend, to explore the romantic city that has been both location and inspiration for some of the most famous books of all time!
---
Hide behind the bookshelves at the Bodleian Library
Where better to start than a romantic, literary infused tour of Oxford at one of the oldest libraries in Europe? Head to the Bodleian Library for a tour of its copious cases of precious books and incredible architecture, which will take in the 15th Century Divinity School, Duke Humphrey's Medieval Library, Convocation House, Chancellor's Court and even a modern underground reading room (depending on which tour you choose). It's definitely the perfect place to sneak a Valentine's Day kiss between the dusty bookcases…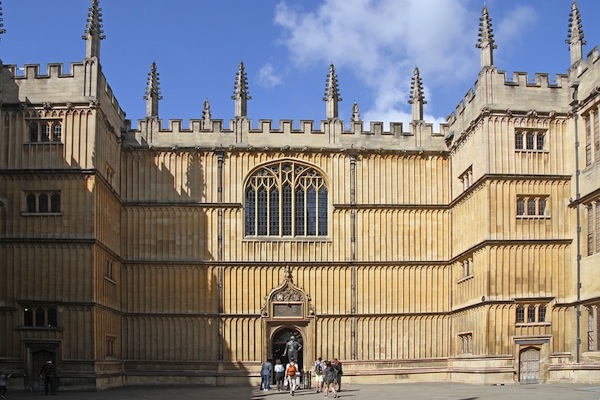 The Bodleian Library is located at Broad Street, Oxford, OX1 3BG
---
Embrace some childhood nostalgia at Christ Church College
No British book-worm's book-shelf is complete without a collection of the most famous children's series of all time - Harry Potter. So why not get yourself and your significant other some childhood nostalgia this Valentine's day and dive into the realms of the wizarding world? Whilst every true Potter-head knows that Hogwarts is located in Scotland, many of the scenes for the cult Harry Potter were actually filmed amidst Oxford's grandiose architecture, with Christ Church College being one of the most prominent filming locations. Take a tour around this opulent college - which was founded in Tudor times and has produced 13 British prime ministers - and catch a glimpse of the grand staircase which features in The Philosopher's Stone and The Chamber of Secrets. Also head into the magnificent Great Hall which inspired Hogwarts' own Great Hall film set, and keep an eye out for any love potions that might be handy to spice up your date!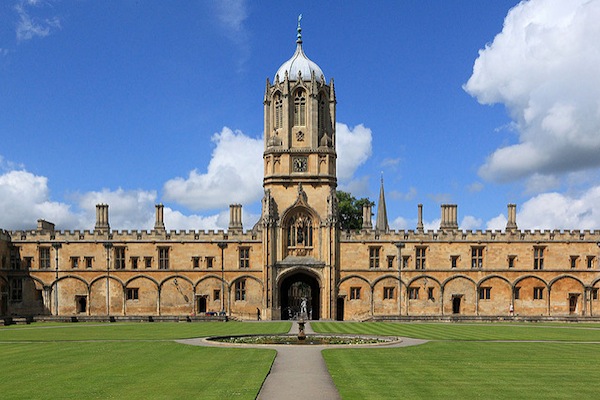 Christ Church College Oxford via dmmaus on Flickr
Christchurch College is located at St Aldate's, Oxford, OX1 1DP
---
Take a romantic stroll in Christ Church Meadow
After exploring the ornate interior of Oxford's oldest and most prestigious college, head outside onto the nearby Christ Church Meadow for a romantic walk. This tranquil greenspace enclosed by the rivers Cherwell and Isis (the part of the Thames where people punt and row!) is where the annual intercollegiate regatta takes place, but is also of interest to lovers of literature. Along with being a filming location for the screen adaptation of His Dark Materials by Phillip Pullman (another Oxford University Alumnus), the meadow has, through history, been the setting for numerous outdoor performances, including a very special Son et Lumiere light show in 1968 with a prelude by the renowned American poet WH Auden himself! Surely the perfect place to write or recite a bit of romantic poetry...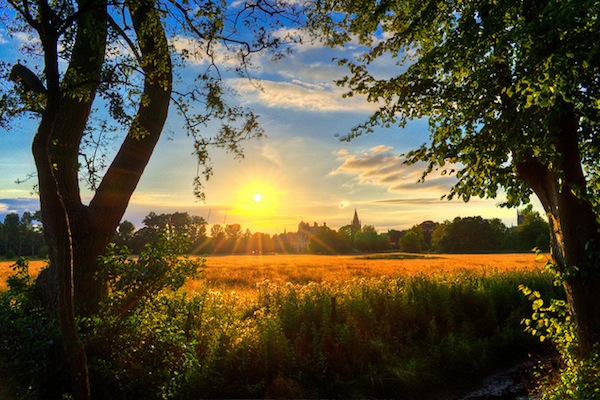 Image credit: Christ Church Meadows by a_thomas1007 on Flickr
Christchurch Meadow is located near Christchurch College, St Aldate's, Oxford, OX1 1DP
---
Fall down the rabbit hole and explore Alice's Oxford
We all know Alice in Lewis Carroll's surreal story Alice in Wonderland grew up in Christ Church college, so after visiting her childhood home, head across the street to Alice's Shop. Originally a sweet shop 150 years ago, the small Oxford store was written into Carroll's tale Alice Through the Looking Glass, and was sketched twice by Sir John Tennial, the original book's illustrator. Today, you can pick up a wide range of Alice themed merchandise, and perhaps the perfect last-minute Valentine's day present if you were running late - for a very important date - from books to accessories, clocks and watches to puppets and puzzles. Big fans of wonderland, will love the Alice in Wonderland themed walking tour run by Oxford Official Walking tours. It's also combined with the chance to see some key Harry Potter sites, so you'll get to experience double the magic!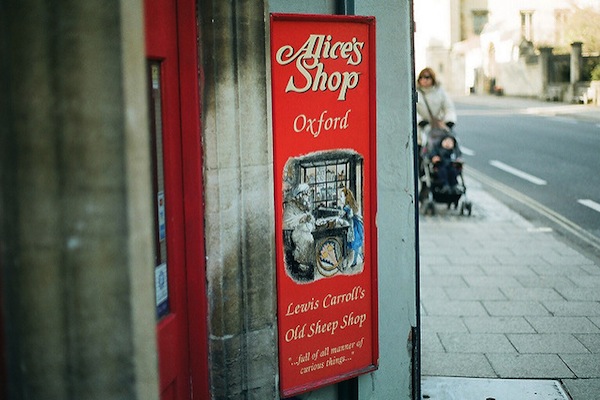 Image credit: Alice's Shop Oxford via Jennifer Wong (jocachey) on Flickr
Alice's Shop is located at 83 St Aldate's, Oxford, OX1 1RA
Find out more about the official Alice in Wonderland walking tour
---
here
---
Treat your Valentine to a meal at Tolkein's favourite pub
After a long day exploring Oxford's literary landmarks, you and your Valentine are definitely in need of a relaxing, romantic dinner. But why should eating get in the way of ticking off your literary checklist? Head to The Eagle and Child on St Giles' to enjoy some tasty treats in the favourite pub of JRR Tolkien and CS Lewis, who knew it by the nickname of "The Bird and Baby". These two esteemed writers and Oxford alumni - famous for The Lord of the Rings and The Chronicles of Narnia - would meet jere with a group of fellow writers that called themselves "The Inklings" to have informal literary discussions, praise the value narrative in fiction and encourage the writing of fantasy. Perhaps you'll have equally scintillating discussions over a slap-up evening meal with your date? Or at least write the beginnings of your very own love story…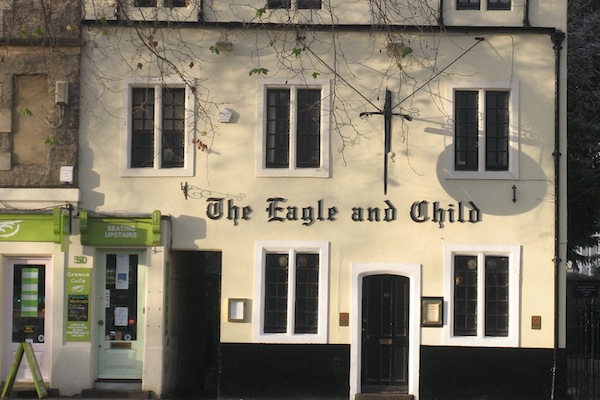 Image credit: Thorskegga Thorn on Flickr
The Eagle and Child is located at 49 St Giles', Oxford, OX1 3LU