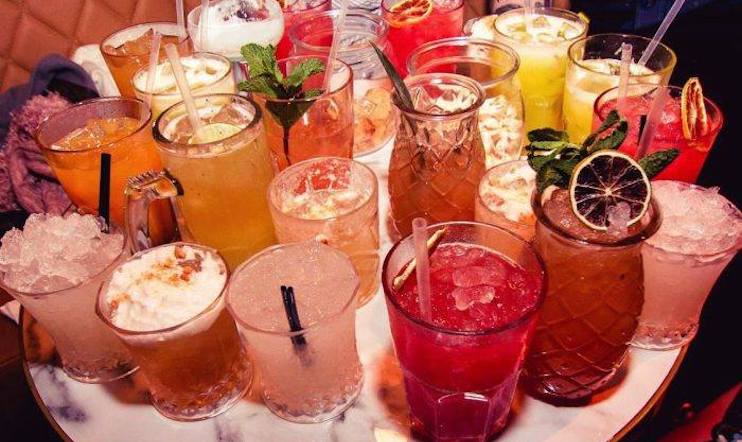 Let's be fair, the cocktail craze has gotten out of hand. These days you can end up paying £10-£20 for an expertly chilled, shaken and poured beverage. When on a budget, a taste of this high life might seem impossible. The answer? Happy Hour. Oxford has a great selection of bars where you can enjoy delicious cocktails that won't break the bank.
Fancy a cocktail but don't want to break the bank? Bring on happy hour in Oxford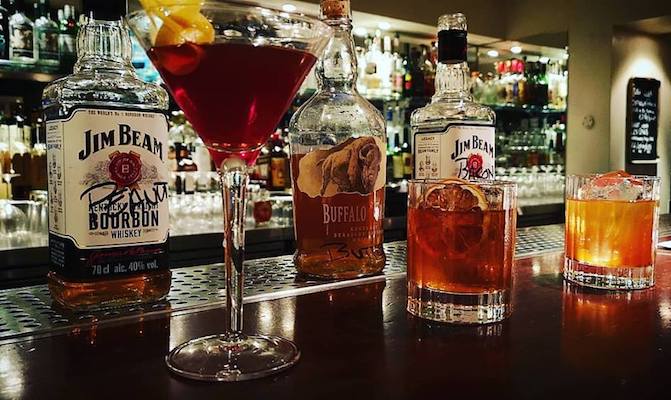 Image credit: The Duke of Cambridge via Facebook
Duke of Cambridge
---
5-6 Little Clarendon St, OX1 2HP
Happy Hour: 4pm to 7.30pm Friday and Saturday, 4pm- 9pm Sunday to Thursday.
Deal: Cocktails from £4.95, house beer and wine from £2.95
With a dusky blue interior and brown leather chairs, this independent bar has the air of the Gentleman's Club. The Duke's extensive menu, however, is far from stuffy, offering a contemporary twist on many of the classics. Points of interest include Baby Duke (Beefeater gin, berry and peach liqueurs shaken with passion fruit, lime and apple juice) and classics such as a Bloody Mary (chilli, coriander, hickory infused vodka, tomato juice, lemon and house spices). For the sweet tooth, there is a selection of decadent dessert-like cocktails including After Eight, Lemon Meringue and Crème Brûlée. Considering the complexity of the drinks and high-quality ingredients, the value of the happy hour is impressive. There are 42 cocktails on offer ranging from £4.95-£5.95 and their sharing cocktails are only £10, meaning you and a friend can bond over a Summer Breeze without breaking the bank.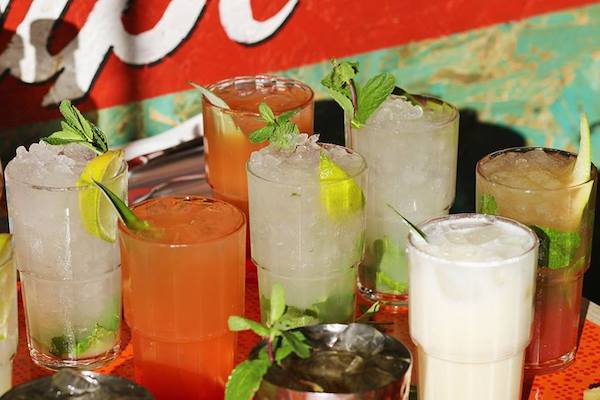 Image credit: Turtle Bay via Facebook
---
Turtle Bay
12 Friars Entry, Magdalen Street, OX1 2BY
Happy Hour: Until 7pm, then 9.30pm to 1.30am, Sunday to Thursday
Until 7pm, then 10pm to 1.30am Friday and Saturday
Deal: £7.50 or 2-4-1
The next stop is more 'laid back', to say the least. Turtle Bay is the go-to Caribbean joint for jerk, jams and general jollity. Despite being a chain, the atmosphere is Caribbean to the core, from the blasted Reggae music to the colourful shack-like décor. The cocktails are all incredibly tropical, and the majority of them are rum based. They have plenty of twisted classics as well as some brand-new inventions like the UB40 (red wine, blackberry brandy, white rum, raspberry, honey and ginger beer). Other highlights include the Passion Rum Punch (dark rum, passion fruit liqueur, orange and passion fruit juice, lemon and bitters) and the Island Affair (melon liqueur, white rum, triple sec, mango, coconut milk and orange juice). Be warned, some of these drinks are notoriously strong, namely the Beachcombers Zombie which includes Cockspur rum, dark rum, Woods overproof rum, Sebor Absinth, lemon and pineapple juice. As the happy hour recommences at 9.30 or 10pm it's a popular spot for before a night out.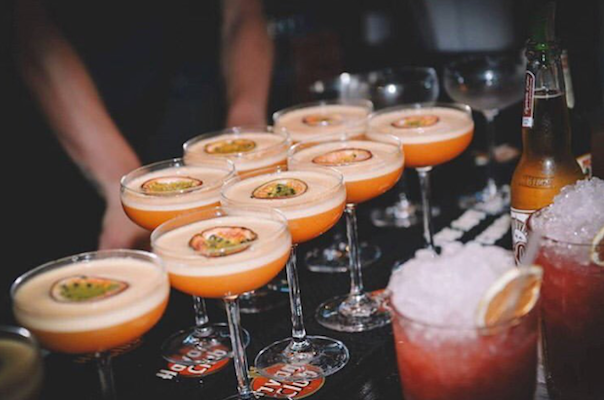 Image credit: Be At One Cocktail Bar via Facebook
---
Be at One
15 St Clement's Street, OX4 1AB
Happy Hour: 5pm-10pm Monday-Friday
5pm-8pm Saturday
All night Sunday!
Deal: 2-4-1 on all cocktails
Trendy Manhattan vibes abound in Be At One, with its exposed brick and semi-industrial light fittings. The bar staff are incredibly friendly, and certainly know their stuff down to a science. They have an insane 104 cocktails on their menu, and every single one of them is 2-4-1 throughout happy hour. Their most popular cocktail is the classic Pornstar Martini (vanilla vodka, Passoa, passionfruit juice and a shot of prosecco) but you should definitely try something wacky during your time here. The Buenot includes a salted caramel Kahlua, Mozart white chocolate liqueur and vanilla ice cream, garnished with a white Kinder Bueno, or try the bright green Sweet Pea which is made from gin, Fino sherry, granny smith & snap pea cordial, lemon juice and a pipette of Mrs Betters Bitter. Like most happy hours, the discount only applies if you get two of the same cocktail so grab a friend with similar taste to you, or just get two for yourself (no shame here).
Image credit: TVC Oxford via Facebook
Avenue 1, The Covered Market, 9 High Street, OX1 4DB
Happy Hour: 12pm-7pm, Sunday-Friday
Deal: 2 for £16 for Gin Bowls
Whilst this bar might be more expensive than others on the list, it's the ideal spot for a luxurious evening and the view from the roof terrace is to die for. A 360-degree view of the rooftops and spires of the historic city of Oxford is the ideal place to relax and enjoy a Bramble or a French Martini. The majority of the menu isn't included on the menu; however, they have seven unique Gin Bowls that are 2 for £16 during specific times. Gin connoisseurs will love the fresh fruit and herb garnish, as well as unique flavour combinations. Try the Chase Rhubarb and Bramley Apple or the Aviation & Citrus for the ultimate summer beverage. The juniper berries make the drinks totally Instagramable, which is worth the extra price, right?